National Basketball Association
National Basketball Association
76ers face unsure future waiting for Bynum
Published
Jan. 14, 2013 10:25 p.m. ET

Andrew Bynum had an adoring public in front of him and beaming management on stage to his right.
The Philadelphia 76ers had thrown open the doors of a press conference to the public and hundreds of fans, longing for a reason to get excited again, came to chant the name of their new superstar. Eager to win over his new supporters, Bynum worked the faithful into a frenzy. Without playing a game for the Sixers, he said he wanted to make Philadelphia his home - and the team was ready to commit.
''Where do I sign?'' owner Joshua Harris said. ''Show me the contract.''
Harris should be glad now he didn't sign any deals in early August.
Those cheers for Bynum were the only ones the 7-foot center has heard 38 games into a season that has the Sixers spiraling from hopeful Atlantic Division contenders toward the NBA draft lottery. With Bynum, the Sixers expected to make a deep run in the Eastern Conference playoffs. Without him, the Sixers are lagging at 16-22 and entered Monday four games behind Boston for the final spot in the East.
The Sixers can't blame all their woes on missing Bynum.
But he sure would help.
''It's hard to say how it's affected us because we haven't played with him,'' forward Thaddeus Young said.
Bynum has sat out the season because of bone bruises on both his knees. Bynum, an All-Star last year with the Lakers, in on a six-step rehabilitation process that he hopes will get him back into lineup around the Feb. 15 All-Star break. He's worked weights into his rehab and started running on Monday.
He proclaimed his knees pain free.
''They're the best I've had in a long time, so they look really, really good to me,'' Bynum told reporters Monday after practice.
Again, Bynum had no true timetable for his return, though ''around the All-Star break'' was the first new range he suggested in weeks. Bynum's potential return date has been in flux since training camp. One day before practice was set to open, the Sixers announced Bynum would be shut down for three weeks as a precaution after he received knee treatment in Germany. Three weeks has turned into three months. He even injured his left knee while bowling.
He participated in shooting drills with assistant coaches Michael Curry and Brian James, as well as head athletic trainer Kevin Johnson on Monday. Bynum cautioned, though, that he still had plenty of rehabilitation left to complete.
''I'm not back. But I'm headed in that direction,'' he said. ''It's all positive.''
The 76ers good use a dose of good news. Their 10-6 start has twisted into a 6-16 stretch entering Tuesday's game against New Orleans. The Sixers hope Saturday's win over Houston to open a stretch of 12 home games in the next 13 can be the calming factor that stabilizes their season. Throw in Bynum's return, and the Sixers just might be able to still make a dent in the postseason.
Team president Rod Thorn and general manager Tony DiLeo would love to know Bynum's availability before the Feb. 21 trade deadline. If Bynum hasn't returned, or the Sixers are still scuffling, the front office could look to make more big trades to win down the road.
Bynum, who averaged 18.7 points and 11.8 rebounds last season, would be worth the wait if he matched those numbers.
''We've got Andrew Bynum, All-Star,'' Young said. ''He's a great player and we're willing to wait on him each and every day. He's definitely a focal point of what we're trying to do. He's definitely, `The guy.' I wouldn't rather have anybody else.''
Lavoy Allen and Kwame Brown haven't come close to filling Bynum's numbers at center. Allen has taken a big step back from his rookie season and is averaging only 6.4 points and 5.3 rebounds. Before their 107-100 win over Houston on Saturday, the Sixers ranked 27th in the NBA in scoring (92.2 points) and have regularly failed to even reach 90 points over the last six weeks. They scored more than 89 points for the first time in six games against the Rockets.
Not exactly what CEO Adam Aron expected when he touted at Bynum's arrival, ''The Sixers are once again the talk of the town.''
The Sixers have lost 13 of their last 17 games but a soft slate of games this week against New Orleans and Toronto could help turn that around.
The struggles haven't fractured the locker room under coach Doug Collins, and the tight unit has bounced back from swoons before.
''We're not going to splinter,'' Collins said, ''not as long as I'm the coach.''
DiLeo has repeatedly said he would make the Bynum trade again. What else would he say? Bynum is in the final year of his contract and would love nothing more to return to help the Sixers win and prove he's healthy enough to merit a $100-plus million deal in the summer.
Lost in the shuffle of the Sixers dumping Elton Brand, Lou Williams and Andre Iguodala was their decision to send Nikola Vucevic to Orlando as part of the four-team Bynum trade. Vucevic fell out of Collins' rotation at the end of last season and played in only one of their 13 playoff games. The 7-footer is sixth in the NBA in rebounds (11.0) and is making only $1.76 million - scraps compared to the $16.75 million Bynum will earn this season.
Bynum is eligible for a five-year contract after July 1, once he becomes an unrestricted free agent. The Sixers can offer Bynum more years and money than any other team. With good reason, they want to know what kind of Bynum is on the market: The L.A. All-Star or the Sixers' Sidelined Center.
---
---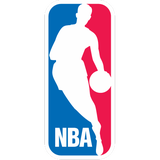 Get more from National Basketball Association
Follow your favorites to get information about games, news and more
---