National Basketball Association
National Basketball Association
5 best performances from Shaquille O'Neal
Published
Jun. 2, 2011 7:52 p.m. ET

Shaquille O'Neal announced this week that he's retiring from the NBA after 19 seasons. He shared the news on Twitter, of course, where he has nearly 4 million followers - which just goes to show what an engaging, larger-than-life presence he's been off the court.
That big personality has extended to movies, music and more, and made Shaq a one-name pop culture icon. You can analyze the 15-time All-Star center's prodigious stats all you want and measure him against the greats of the game, but here's a look at the big man's five best performances outside of basketball (although pretending to get along with former Los Angeles Lakers teammate Kobe Bryant deserves an honorable mention):
- Shaq the rapper: Plenty of athletes have tried to cross over into the music business with varying levels of success. But Shaq actually built a rap career in the '90s, having recorded with the likes of the late Notorious B.I.G., Jay-Z, Snoop Dogg and Warren G. He's recorded so many albums, he's even got a greatest-hits collection. He's used his rhymes to talk obligatory amounts of trash, as he did in an infamous freestyle in which he, um, asked Bryant a delicious question. But he's also opened up through his music: His 1994 single "Biological Didn't Bother," which became a minor hit, was about his estrangement from his father, and it sang the praises of the stepfather who raised him.
- "Shaq vs." (2009-2010): The short-lived ABC reality series provided Shaq with a great opportunity to show off one of his more endearing traits: his ability to goof off and toy with his own image. He'd take on various athletes and celebrities in their own arenas, usually with amusing results. In the Justin Bieber episode, for example, he challenged the pop star to a dance-off and a bowling competition. He swam against Michael Phelps, boxed Oscar De La Hoya, tried to out-cook Rachael Ray and crammed more hot dogs in his mouth than eating champion Joey Chestnut (albeit with help from other people).
- "Blue Chips" (1994): For his film debut, the former LSU star plays a character named Neon Bodeaux, a monster from the Louisiana swamps. The younger (and much leaner) Shaq and his then-real-life Orlando Magic teammate Anfernee "Penny" Hardaway co-star as a couple of the prospects coveted by a hotheaded college coach (Nick Nolte). Shaq's first appearance on screen in director William Friedkin's film is epic, a thunderous mix of slo-mo and dramatic lighting. "He ain't just big, Pete, he's quick," a friend tells Nolte's character. "He's totally raw - he's never been coached." He quite simply dominates, just as he would in real life for much of his lengthy career.
- "Kazaam" (1996): Shaq's next attempt at big-screen superstardom wasn't quite so successful. This supposedly family-friendly comedy, in which Shaq stars as a rapping genie who bursts out of a boom box, currently has a whopping 4 percent positive reviews on Rotten Tomatoes. That's right - it received one positive review. As directed by former "Starsky and Hutch" star Paul Michael Glaser, "Kazaam" finds Shaq protecting a young boy from neighborhood toughs and promising, in song, to "green egg and ham it." So bad, it's good. Almost.
- Shaq the statue: Shaq became a fan favorite no matter what city he was playing in, but he wowed them in Boston - where he made his last stop, with the Celtics - by doing absolutely nothing. Last fall, he tweeted that he'd be heading to Harvard Square to pose as a statue. And that's exactly what he did: He sat motionless for an hour, which drew a swarm of onlookers. People elbowed their way through the crowd to get close and several posed for pictures with him. One woman even offered him free burgers but he wouldn't budge. Why? Why not. But for someone who's known for his charisma, he was extremely convincing.
---
Think of any other examples? Share them with AP Movie Critic Christy Lemire through Twitter: http://twitter.com/christylemire.
---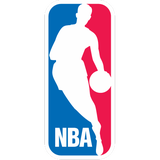 Get more from National Basketball Association
Follow your favorites to get information about games, news and more
---