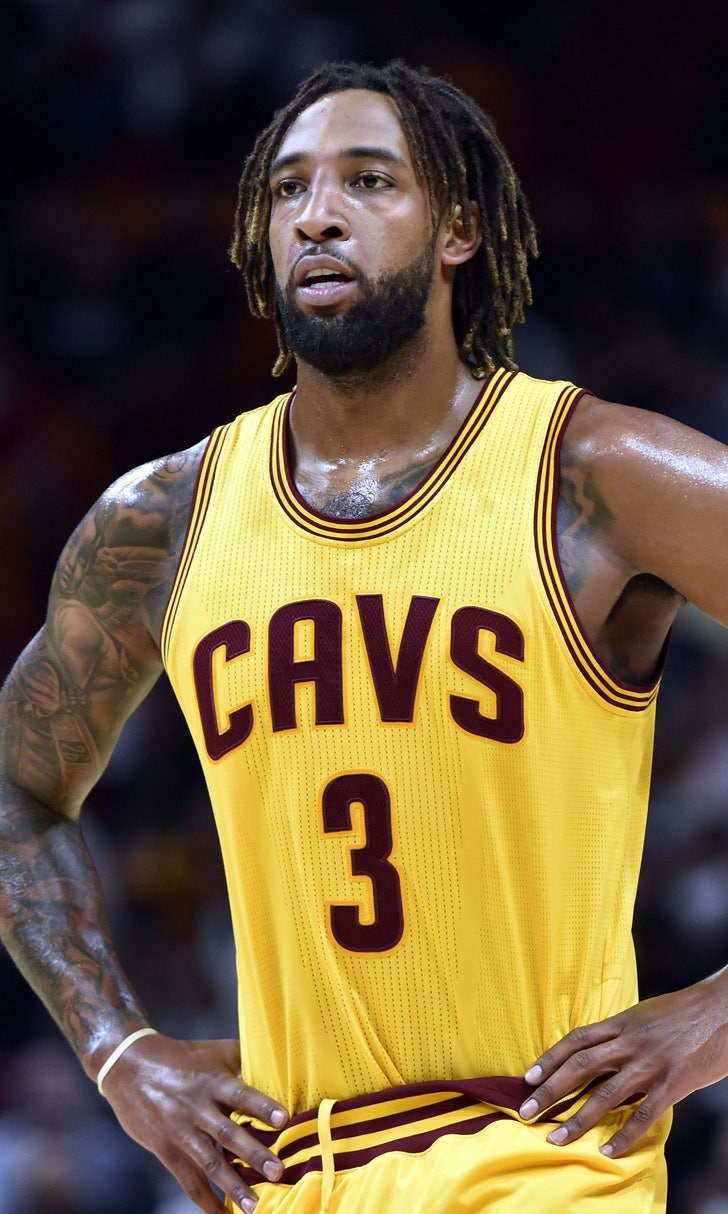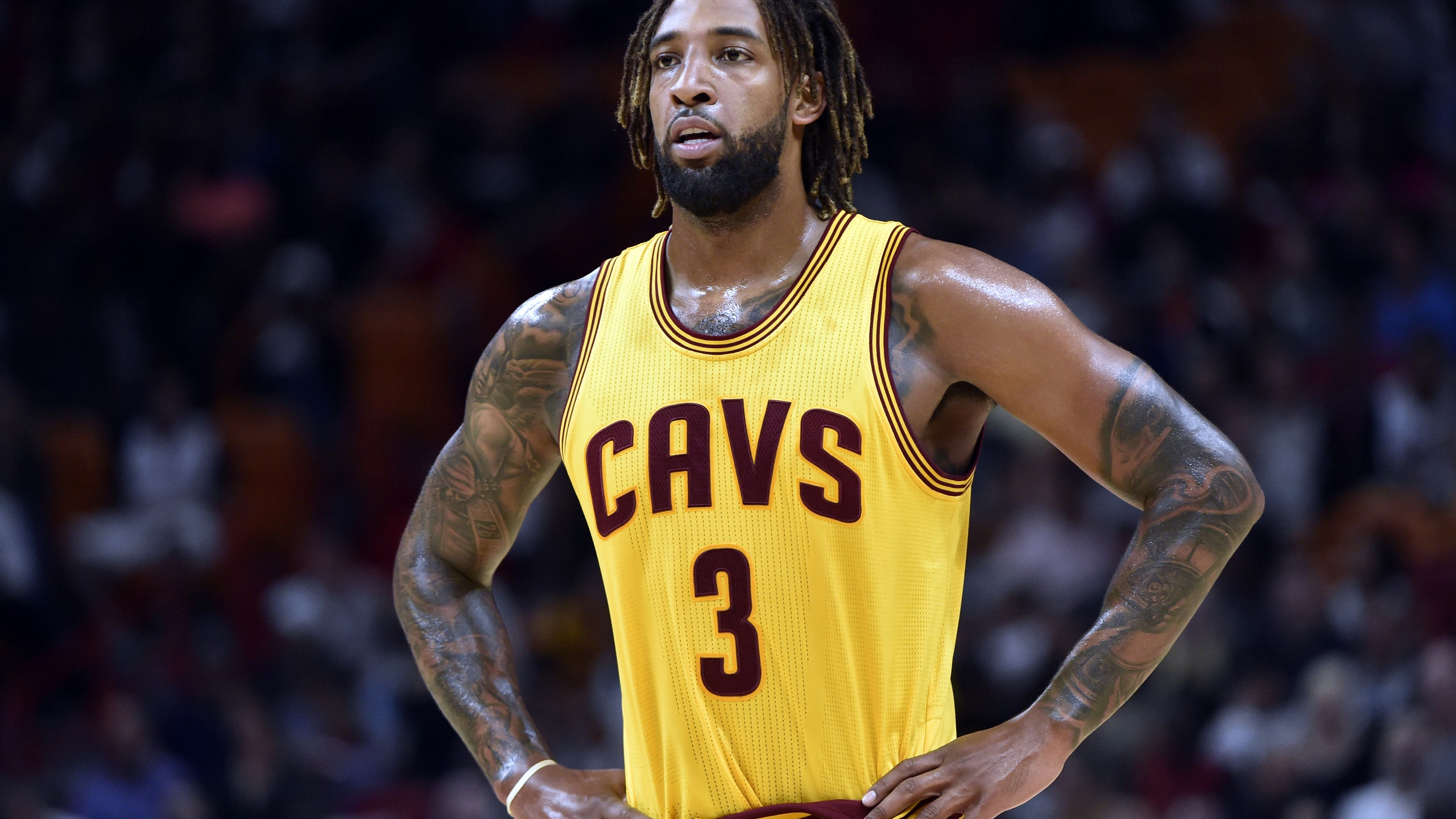 5 Bargain free agents Los Angeles Lakers should target in 2017
BY Fansided and Gil Alcaraz IV/FanSided via Hoops Habit • June 30, 2017
Jayne Kamin-Oncea-USA TODAY Sports
With their current salary cap situation, the Los Angeles Lakers need to spend wisely during 2017 NBA Free Agency. These five players could be real bargains when July rolls around.
This is going to be a big offseason for the Los Angeles Lakers. There are new shot-callers at the helm, and this roster needs some serious work if the franchise plans on being taken seriously anytime soon. That's why 2017 NBA Free Agency will be a huge opportunity for this team.
The Lakers aren't necessarily in the greatest financial situation after overspending last offseason. However, depending on how some of the pending contract issues pan out, they could have some significant cap space to work with. That could give Magic Johnson and Rob Pelinka enough spending power to make a splash or two.
Right now, though, I'm focused on the non-splashes the Lakers can make. There should be a number of cheap, quality options available when free agency arrives. It would be in Los Angeles' best interest to find some discount players who can come in and make an instant impact. If they are to pursue Paul George next year, they need to avoid bad contracts.
So who are these bargain free agents the Lakers could (and should) target in 2017?
Let's take a look at five players Los Angeles needs to take a long look at this offseason who won't cost an arm and a leg to sign. That is, assuming they actually hit the open market instead of opting to re-sign with their current teams or accepting their player options.
Russ Isabella-USA TODAY Sports
Shelvin Mack, PG, Utah Jazz
Depending on what happens this offseason, the Lakers could be in need of a backup point guard. D'Angelo Russell has the starting job locked down, but there's no guarantee Tyler Ennis re-signs. If that's the case, Los Angeles could look to sign a notable name like Shelvin Mack.
Mack is no star in the making, but the Lakers don't need him to be. What they need is a sparkplug off the bench who can drain jumpers and provide some playmaking capabilities. That's exactly what this 2011 second round pick brings to the table. He pitched in 7.8 points and 2.8 assists per game for the Utah Jazz during the 2016-17 regular season while serving as one of the team's top backup guards.
What's better is he won't be too expensive. With a number of capable point guards set to hit the open market, Mack is sure to have to sign a discount contract with his next team. He made just over $2.4 million with the Jazz this past season, and shouldn't warrant a huge raise on the open market.
The Lakers need to find more capable scorers off the bench. I can assure you that Mack certainly fits the bill, especially as a decent threat from behind the arch. If Ennis isn't back in the mix next season, Mack would be a terrific backup option for the Purple and Gold.
Jennifer Stewart-USA TODAY Sports
Donatas Motiejunas, C, New Orleans Pelicans
Before you start laughing, hear me out. Donatas Motiejunas isn't an exciting big man by any means, but the Lakers will likely need a cheap depth piece at center heading into 2017-18. That is, if the team opts to decline Tarik Black's option.
Black is a solid piece of the roster, but the Lakers may not want to pay him the $6.6 million he's owed. The emergence of Ivica Zubac could facilitate his departure from Los Angeles, which would leave the team with only two options at center–Timofey Mozgov and Zubac. Adding another low-cost contributor would be ideal.
Not long ago, Motiejunas was seen as a decent center who could hold his own as a backup paint presence. While his stock has seen a steep decline in the last year or so, I still believe he can make a noticeable impact if given a chance. He wasn't anything spectacular with the New Orleans Pelicans this past season, but he proved he could still play a few minutes per game without embarrassing himself.
Motiejunas signed with the Pelicans for the veteran minimum this past season. Based on the way he played in 34 appearances, I wouldn't imagine that price going up much (if at all). The Lakers can use all of the capable options they can get, especially within their thin frontcourt.
Jeremy Brevard-USA TODAY Sports
James Johnson, PF, Miami Heat
Okay, so maybe James Johnson isn't going to be the cheapest player available this offseason. However, despite his breakout 2016-17 campaign, there's a good chance he could still be a bargain based on the impact he can provide.
This past season, Johnson brought in only $4 million with the Heat. More than likely, he'll command much more on the open market this offseason after putting together a monster year. Throughout the regular season, he averaged 12.8 points, 4.9 rebounds, 3.6 assists and 1.1 blocks per game. That type of production will absolutely warrant a raise when free agency rolls around.
Still, depending on the asking price, nabbing him could be a bargain for the Lakers. He's a tremendous talent who goes out and does whatever is asked of him. Whether he's coming off the bench or picking up a spot start, chances are Johnson will be making a big impact in a number of areas.
So why not dish out some money to bring that type of talent to Los Angeles? I know cap space is limited, especially after the Lakers wasted money on Timofey Mozgov and Luol Deng. However, grabbing an impact player like Johnson will help get this franchise back on track.
Ken Blaze-USA TODAY Sports
Derrick Williams, PF, Cleveland Cavaliers
Derrick Williams never quite lived up to the hype as the No. 2 overall pick of the 2011 NBA Draft. Despite his underwhelming efforts in the league, he's carved out a role for himself in recent years as a capable playmaker off the bench.
He's currently serving in that role with the Cleveland Cavaliers, who likely don't have the money to re-sign him this offseason. That, however, doesn't necessarily mean he's going to command big bucks on the open market. He played for the Cavaliers on a minimum deal this year, and likely won't get much more than that during free agency.
That makes this an intriguing option for the Lakers. While power forward isn't a huge need, Williams can serve as a capable No. 3 behind Julius Randle and Larry Nance Jr. He's a solid scorer who can use his athleticism to help on the boards as well. He isn't going to make waves as a part of the Lakers, but he can provide a cheap replacement if Thomas Robinson leaves via free agency.
As disappointing as Williams' career has been, he's still worthy of a roster spot at this point. Los Angeles needs more contributors off the bench who can make a difference on both ends of the court. Williams has the makings of an underrated signing for this Lakers squad.
Gary A. Vasquez-USA TODAY Sports
Luc Mbah a Moute, SF, Los Angeles Clippers (Player Option)
If the Lakers could land Luc Mbah a Moute during the upcoming free agency period, I think they'd be very happy with the end results. While not a big name, he's an underrated, underappreciated small forward who can wreak havoc as a starter or off the bench.
While Los Angeles doesn't necessarily need another starting small forward, I believe he'd be an excellent addition to this team. He can continue to soak up minutes while Brandon Ingram develops, and provide a tremendous presence as a 3-and-D wing player.
This past season, he was a tenacious defender for the Clippers, finishing the season with an outstanding 102 defensive rating. To top it off, he connected on 39.1 percent of his threes, providing the Lakers' crosstown rivals with another reliable scoring threat. While I wouldn't expect him to put up ridiculous point totals on a nightly basis, he's certainly capable of going off on occasion.
The best part? Mbah a Moute only made $2.3 million a season ago. While that figure may or may not increase this offseason, he shouldn't come with a price tag the Lakers can't afford. If Los Angeles is invested in adding quality players to this roster, they need not look any further than Mbah a Moute.
More from Hoops Habit
This article originally appeared on
---
---