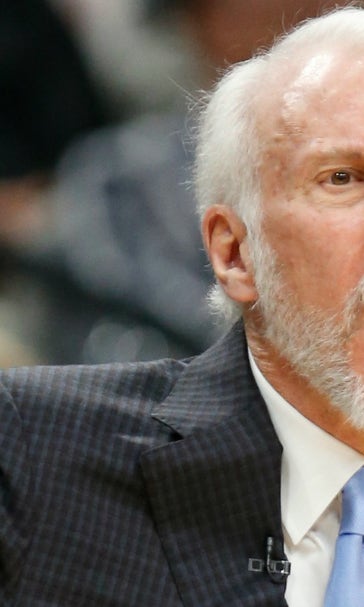 4 ways the San Antonio Spurs can still knock out the Oklahoma City Thunder
May 12, 2016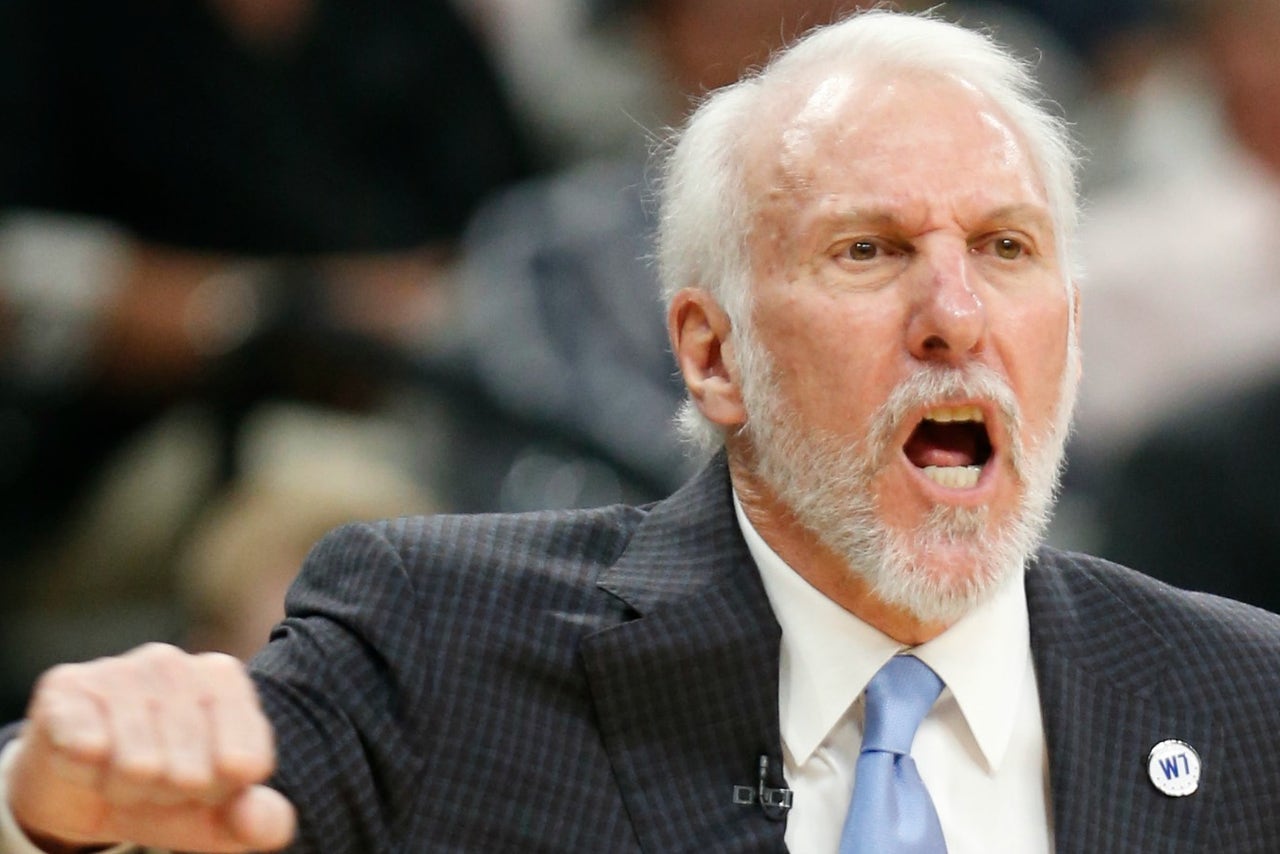 Last Saturday, the San Antonio Spurs were considered a virtual lock to qualify for the Western Conference Finals. They'd just annihilated the Oklahoma City Thunder by approximately nine billion points in the series opener, and looked as dominant as any one of their previous championship-winning teams. 
Tonight, in Game 6, the Spurs face elimination. So, how did we get here? Well, beyond the Thunder actually trying harder in games 2-5 than in Game 1, Oklahoma City's defensive pressure and rebounding effort have both been tremendous. 
But some of San Antonio's "struggle" has more to do with their own mistakes than anything the Thunder is doing. Here's a look at a few adjustments Gregg Popovich may want to consider if the Spurs are to force a Game 7.
The Spurs offense has looked uncharacteristically stagnant since they rolled in the series opener. They're isolating more and more, failing to make the Thunder defense rotate from side to side. It's frustrating to watch, and goes against what made their offense the third most efficient group in the NBA this year.
During the regular season, 25.3 percent of San Antonio's field goal attempts came after the shooter took at least three dribbles. Over the last four games, that figure's shot up to 36.2 percent, an alarming increase that helps explain the Spurs' sudden struggle. 
Despite their want to lean on mid-range jumpers and baskets from the post (two relatively inefficient sources of offense), the Spurs still scored whenever they wanted all season long. They averaged 108.4 points per 100 possessions, which was only topped by the Golden State Warriors and Thunder. 
But over their last four games, the Spurs have puttered along with an offensive rating that'd motivate the 32-win New York Knicks to dive into a quarry. 
Their secondary and potential assists are way down, as is the average number of passes they usually make per 48 minutes. Oklahoma City's defense was average this season, but San Antonio is making them look like a stone wall by bailing them out far too often with a stale approach.
Since Game 1, the Spurs have been outscored by 5.7 points per 100 possessions. That's not great, but there are minor tweaks Popovich can make to his rotation in Game 6 that should give his team a slight advantage. 
In the 23 minutes Kyle Anderson has played over the past four games, San Antonio's been outscored by 20 points. Twenty points! In the 169 minutes he's sat on the bench, San Antonio's outscored OKC by five. Here's a thought: Don't play him! 
It makes sense to give Kawhi Leonard a breather, but Popovich can't afford to do that at any time when Danny Green is also on the sidelines and either Russell Westbrook or Kevin Durant are on the floor. 
In the 37 minutes Leonard's been on the bench, the Spurs have been outscored by 20 points. He probably can't go the entire 48, but Popovich can't afford to take Leonard out at the same time Tony Parker and LaMarcus Aldridge are also on the sideline. The Spurs' bench has been lifeless in this series, and it's time Pop staggered his best offensive players' minutes early on so that at least one of them is always on the court.
On the final play of the first half in Game 5, the Spurs trotted out what might secretly be their most potent lineup: Parker, Green, Manu Ginobili, Leonard and Aldridge. That's right: Spurs small ball!
For one play, San Antonio joined modern NBA basketball with a unit that can space the floor at every position. Their lone action resulted in a wide open three for Green, and it forces us to wonder if, even though the Spurs won 67 games bullying their opponents with size and length, if now is the time to change their identity and embrace an inevitable future.
The obvious counter to this point would be that the Thunder has gobbled up San Antonio on the glass, and to go small would only make that problem worse. Perhaps. But San Antonio is also struggling to put the ball in the basket, and unleashing Leonard at power forward might be the boost it needs on that end of the floor.
In his post-game press conference on Tuesday night, Gregg Popovich went out of his way to note that the last four games have all been extremely competitive. No one team is undeniably better than the other; the margin for error is paper thin.
Throughout the series, Leonard, the two-time Defensive Player of the Year, has spent a majority of his time defending either Westbrook or Durant. This makes a lot of sense for obvious reasons. He's the best perimeter defender in the world, and the Thunder only have two players who can consistently do damage by creating their own shot.
When Leonard is stalking Westbrook, he can slide off and freelance from the weak side, because, despite it being a dagger in Game 5, the All-Star point guard's three-point shot isn't that much of a threat. When Leonard is on Durant, he can contest every field goal attempt, track him over pick-and-rolls and make every step a chore. 
But there have also been a few moments over the past few games where Popovich has put Leonard on the impotent Andre Roberson and Parker on Westbrook. Why? A couple reasons. Leonard's offensive responsibilities are at an all-time high, and the duty of being a number one option while defending the other team's best scorers is exhausting.  
Leonard can rest on Roberson. He can also drift into passing lanes and essentially act as a free safety by clogging up the middle whenever a Thunder player drives towards the rim (and already have a foot in the paint to grab the defensive rebound after a shot goes up). 
But Oklahoma City loves this strategy. Especially Westbrook. When anyone who isn't Leonard or Green guards him, the Thunder point guard immediately goes down to the post and either draws a foul or scores on an easy jumper. Westbrook is too strong and athletic to leave unattended at any time.
Life is too easy when Parker guards him, and the Spurs need to make sure every defensive possession is matched up to their advantage. 
---
---