National Basketball Association
National Basketball Association
15-0 fourth-quarter run propels Bulls past Knicks
Published
Apr. 8, 2009 8:35 a.m. ET

The Chicago Bulls have no chance of getting home-court advantage in the playoffs. The way they're playing at the United Center, that's good news for their future opponents.

Kirk Hinrich scored 25 points to lead five players in double figures as the Bulls beat the upset-minded New York Knicks 110-103 Tuesday night.

Chicago has won five straight and 12 of 13 at home - 26 of 38 overall - and has a half-game edge on idle Detroit for the seventh playoff spot in the Eastern Conference. The Bulls also have a three-game lead on ninth-place Charlotte with four games left, including three at home.

"Every win is great for us, because it keeps our confidence going, it keeps our momentum going," Bulls forward John Salmons said. "We definitely want to clinch a playoff spot as fast as possible."

The Bulls used a 15-0 run in the fourth to erase the Knicks' small, but steady lead, and then outlasted a late New York comeback by hitting their last eight free throws down the stretch.

"Sometimes we have to grind it out, we have to find ways to win, " Bulls coach Vinny Del Negro said. "It's not always going to be our offense, sometimes it's your defense. In the fourth quarter, we did that."

Salmons scored 19 with six assists and six rebounds, Derrick Rose had 18 points and six assists, Tyrus Thomas had 18 points and four blocks, and Ben Gordon 17 points for the Bulls' balanced scoring attack.

The Bulls had four steals during their big run, helping them convert easy baskets on the break.

"We were just attacking," Hinrich said. "We were able to play a little bit more in transition. Guys were just being aggressive, making plays."

Wilson Chandler scored 26 points to lead the Knicks, who were trying to win consecutive games for the first time since taking three in a row March 10-13. Al Harrington had 23 points, and David Lee added 17 points and 13 rebounds.

Just when it looked like Chicago would coast to a win, Chandler hit a 3 with just under 2 minutes left to pull the Knicks to 102-98 and Chris Duhon scored to make it a two-point game with 1:27 left.

Lee then fouled Brad Miller on a rebound and Miller sank two free throws with 1:07 to go. Chandler hit another 3 with 22 seconds left to cut the lead to 104-103, but that was as close as the Knicks got.

Gordon hit a pair of free throws to make it 106-103 and Thomas blocked a Quentin Richardson 3 with 15 seconds left, got fouled and hit two more free throws. Salmons added the last two free throws.

"It came down to a game of possessions," Harrington said. "Instead of us having seven or eight turnovers down the stretch, if we got seven or eight shots and we make two or three of them, we win the basketball game."

The Bulls haven't been a strong defensive team this season, and are just 13-32 when opponents score 100. Chicago's fourth-quarter defense in this game was promising.

"We definitely have to play much better defensively, especially as we look forward to playoffs," Hinrich said. "I don't think we were great tonight, we did OK at times. They're kind of a funky team to prepare for, the way they stretch the floor and shoot the ball."

New York never trailed in the third quarter after using a 13-5 run to take a 56-53 halftime lead. The Bulls tied it twice in the third quarter, but couldn't contain Harrington, who scored 18 of the Knicks' 28 in the third, hitting eight of nine shots.

Knicks coach Mike D'Antoni said his team just gave this one away in the fourth.

"We just threw the ball to them," he said. "We had a stretch there where we tried to feed the post. I told them we were in the blue shirts, not the white. There were some post feeds in there that were awful."

The Knicks led 90-85 with about 9 1/2 minutes to go when the Bulls made their charge, and the Knicks collapsed thanks to quick possessions and turnovers. New York had 11 turnovers through the first three quarters and seven in the fourth.

After the Knicks went up by five, Miller scored on a pass from Rose, Hinrich hit a jumper, and Salmons had a 3 to give the Bulls a 92-90 lead.

Rose went on to score six of the team's next 10 points, adding an assist on Thomas' alley-oop dunk. Rose's layup made it 100-90 with 5:16 to go.

Notes: Chicago forward Luol Deng is likely out for the last four games of the regular season after suffering another injury rehab setback. Deng has been out since Feb. 28 with a stress fracture in his right tibia. He could return for the playoffs, but even that is questionable. ... Bulls forward Tim Thomas also missed the game with a family situation. Bulls coach Vinny Del Negro wasn't sure if Thomas would be back for Thursday's home game. ... Jeffries got six stitches in the side of his head after getting injured early in the third. He returned in the fourth. ... The Knicks hit 10 of 15 3-pointers through three quarters, shooting 53.1 percent from the field. ... Chicago showed video tributes to Michael Jordan and Jerry Sloan as both ex-Bulls were recently selected for induction in the Basketball Hall of Fame.
---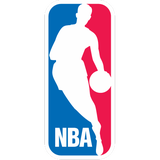 Get more from National Basketball Association
Follow your favorites to get information about games, news and more
---