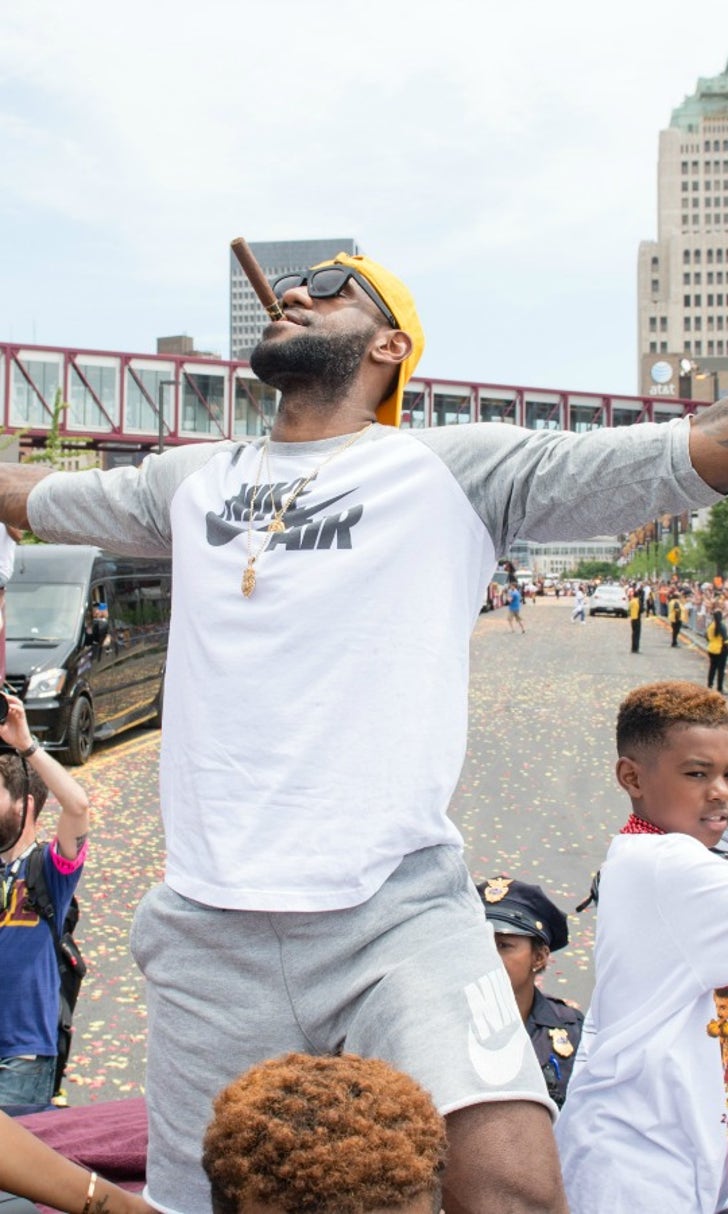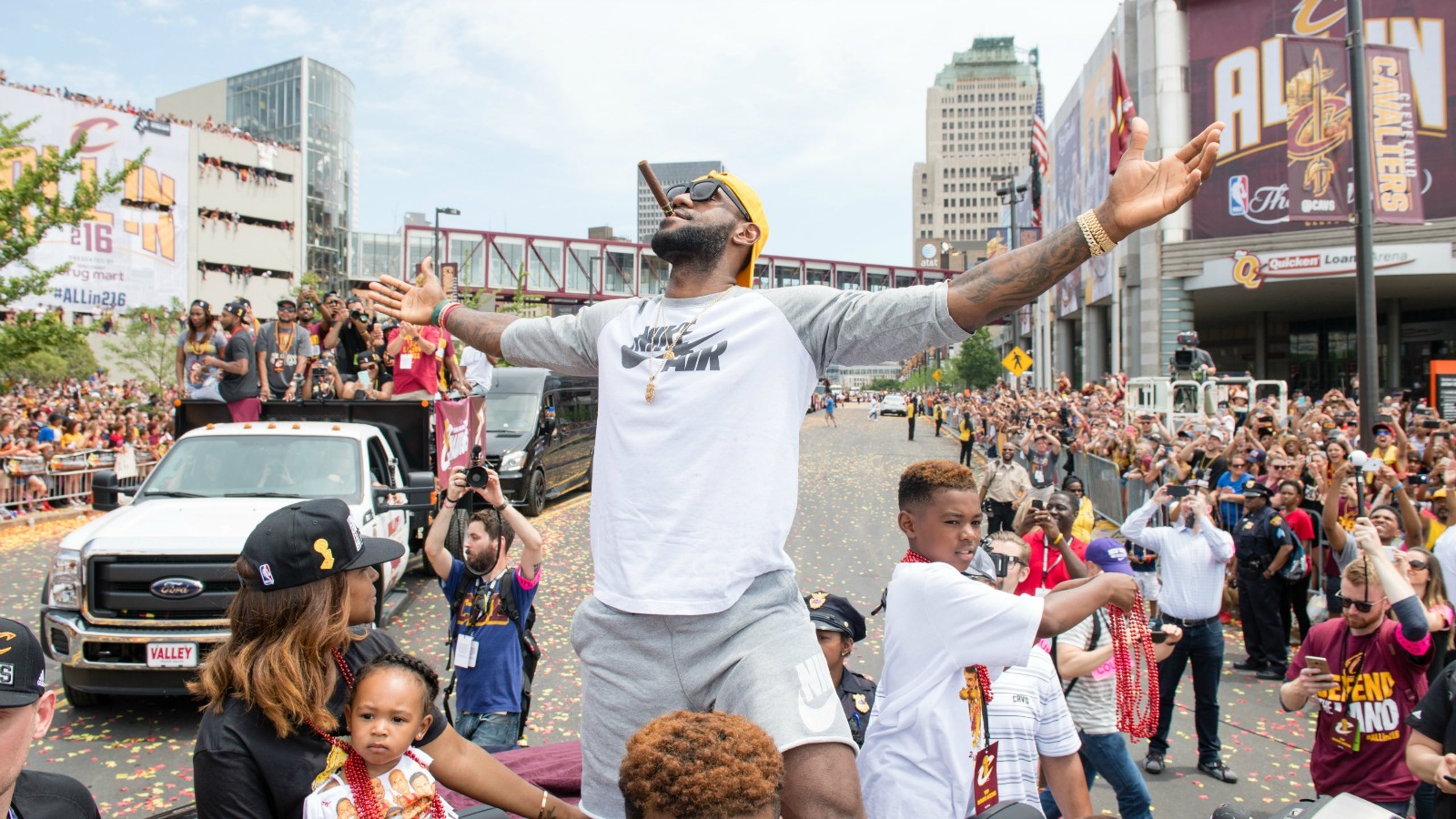 10 amazing moments from LeBron James' epic parade speech
BY foxsports • June 22, 2016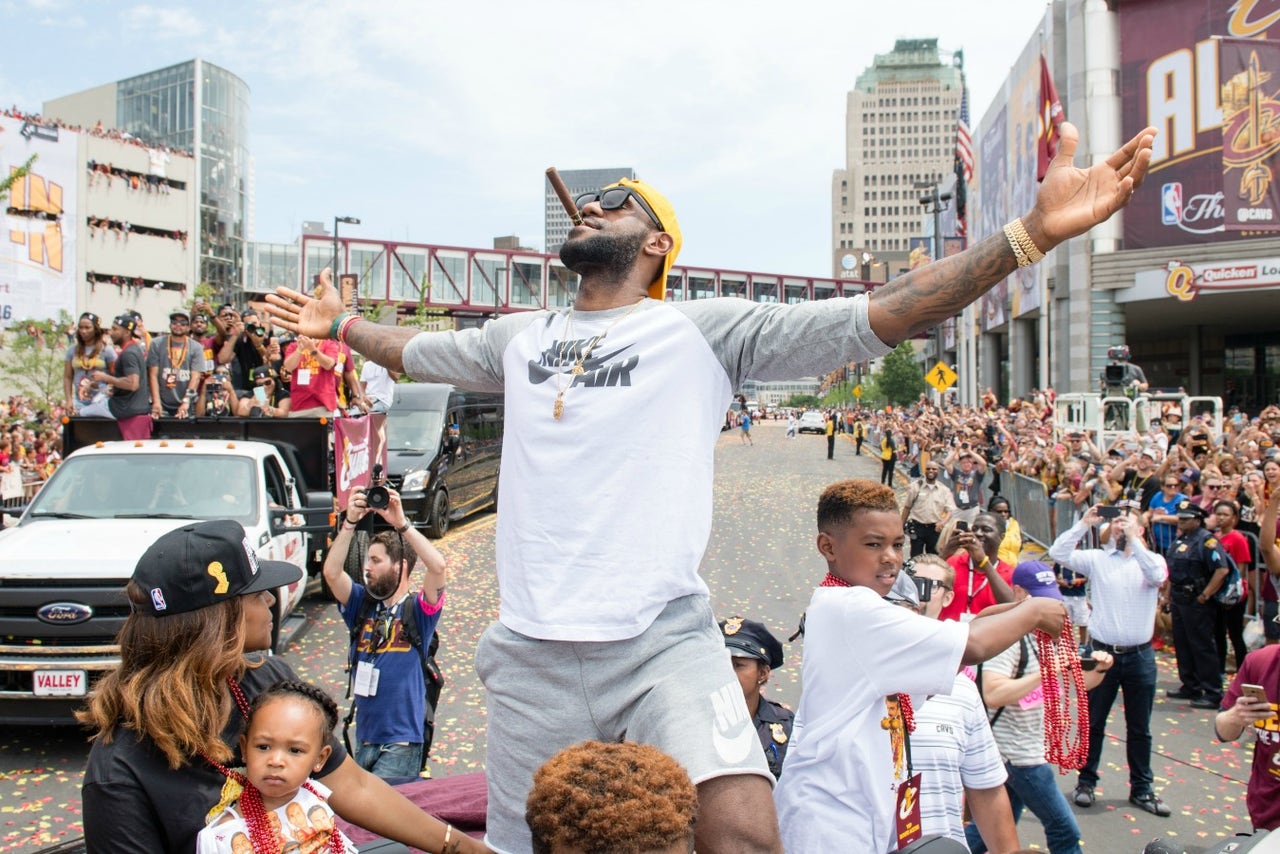 The Cleveland Cavaliers celebrated their 2016 NBA Championship with a parade through the streets of Cleveland, and LeBron James capped the afternoon with an unforgettable speech, during which he personally thanked every one of his teammates. In a sometimes-profane and unguarded chat with the estimated million fans in attendance, James delivered some unforgettable quotes.
(Warning: video contains some profane language.)
1. "That brick building right there, Shump'll run through it. Now I don't know if he'll go head-first, because he loves his haircut, but he'll go face-first."
2. LeBron coins "The Stop."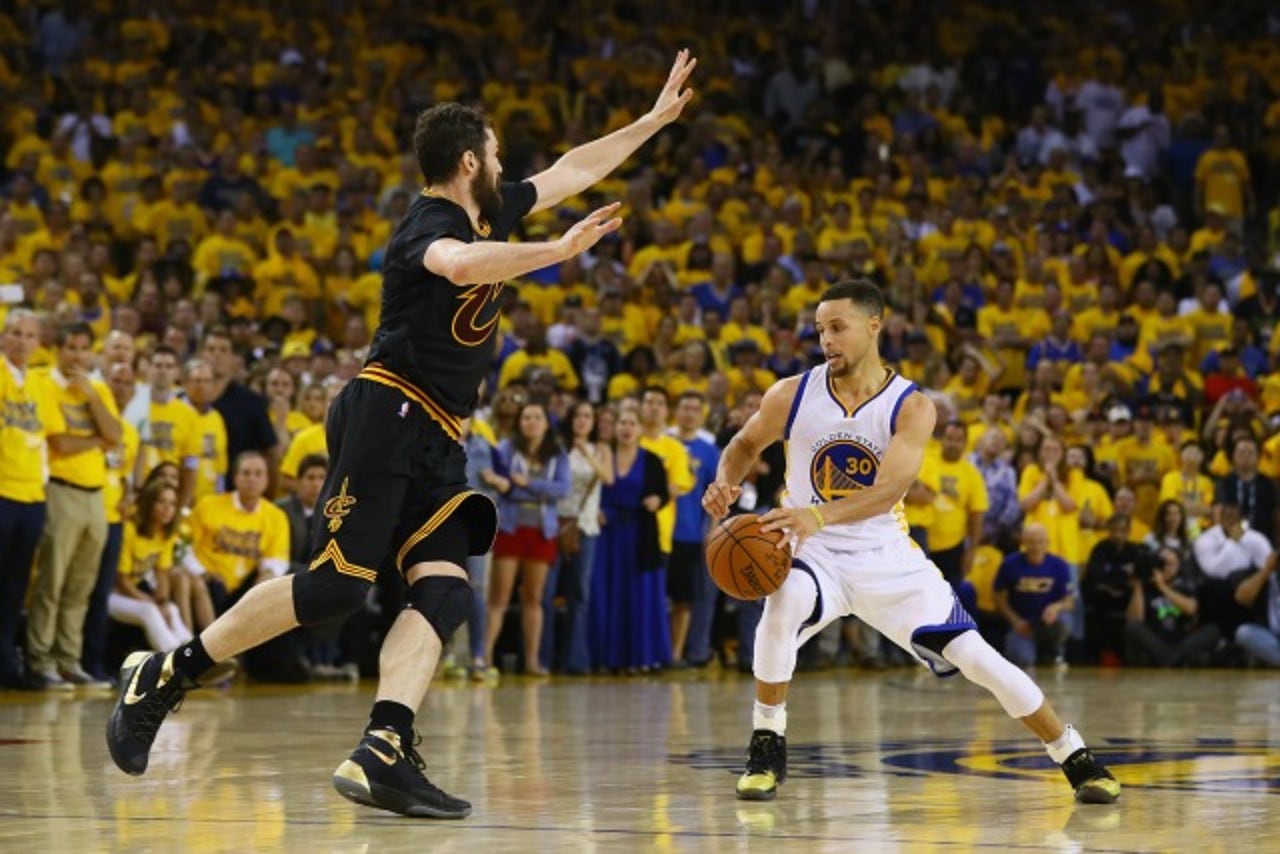 3. "That was on a two-time MVP, we got that stop, but I'm gonna let that go."
4. LeBron says Matthew Dellavedova would beat a bear to a loose ball
5. "I've seen a lot of things, they was like "LeBron makes six straight Finals appearances. Well, [expletive], James Jones made six straight as well."
6. "Dahntay Jones, we just picked him up ... He's the luckiest man in the world, I tell you that."
7. "To Kyrie Irving ... this guy thought I was blowing smoke up his [expletive] when I said earlier this season that he could be the best point guard in our league, and also be an MVP in our league."
8.  "When our GM came to me and said we had an opportunity to get JR Smith from the New York Knicks ... by the way the New York Knicks said JR was a throw in, by the way, we'll leave that to the side." 
9. "Lil Kev, AKA RJ. Dick Jefferson. Whatever you want to call him."
10. "Let's get ready for next year."
---
---