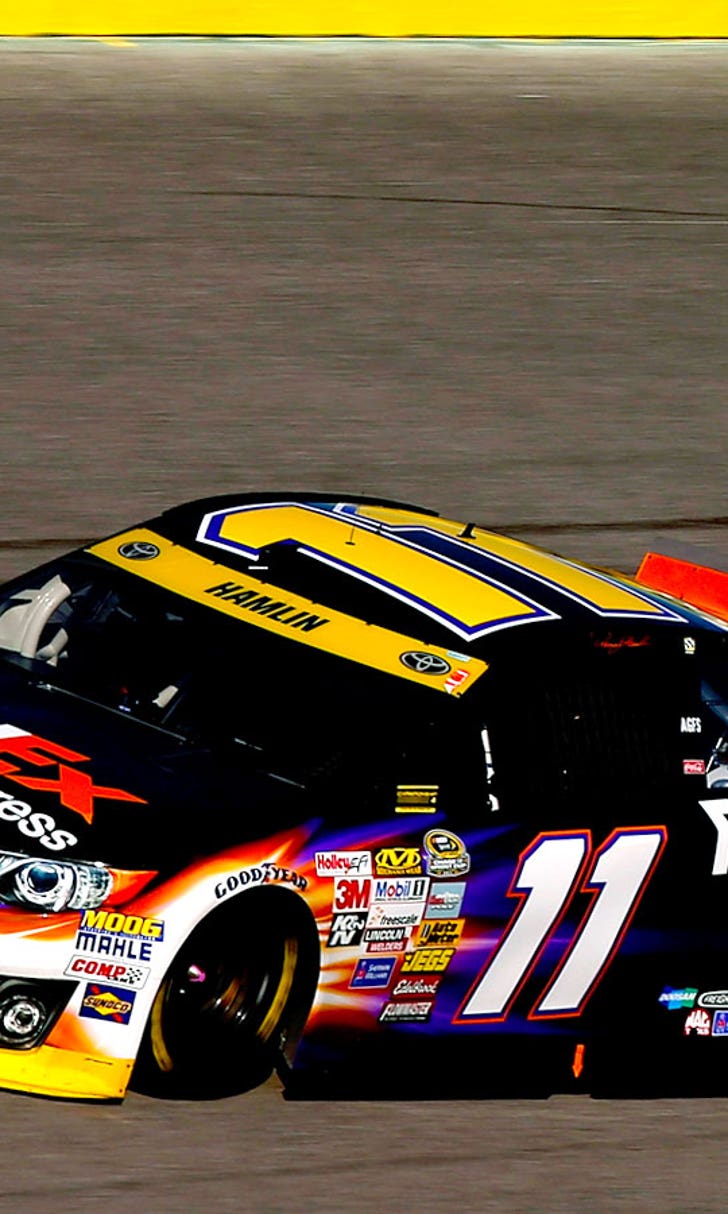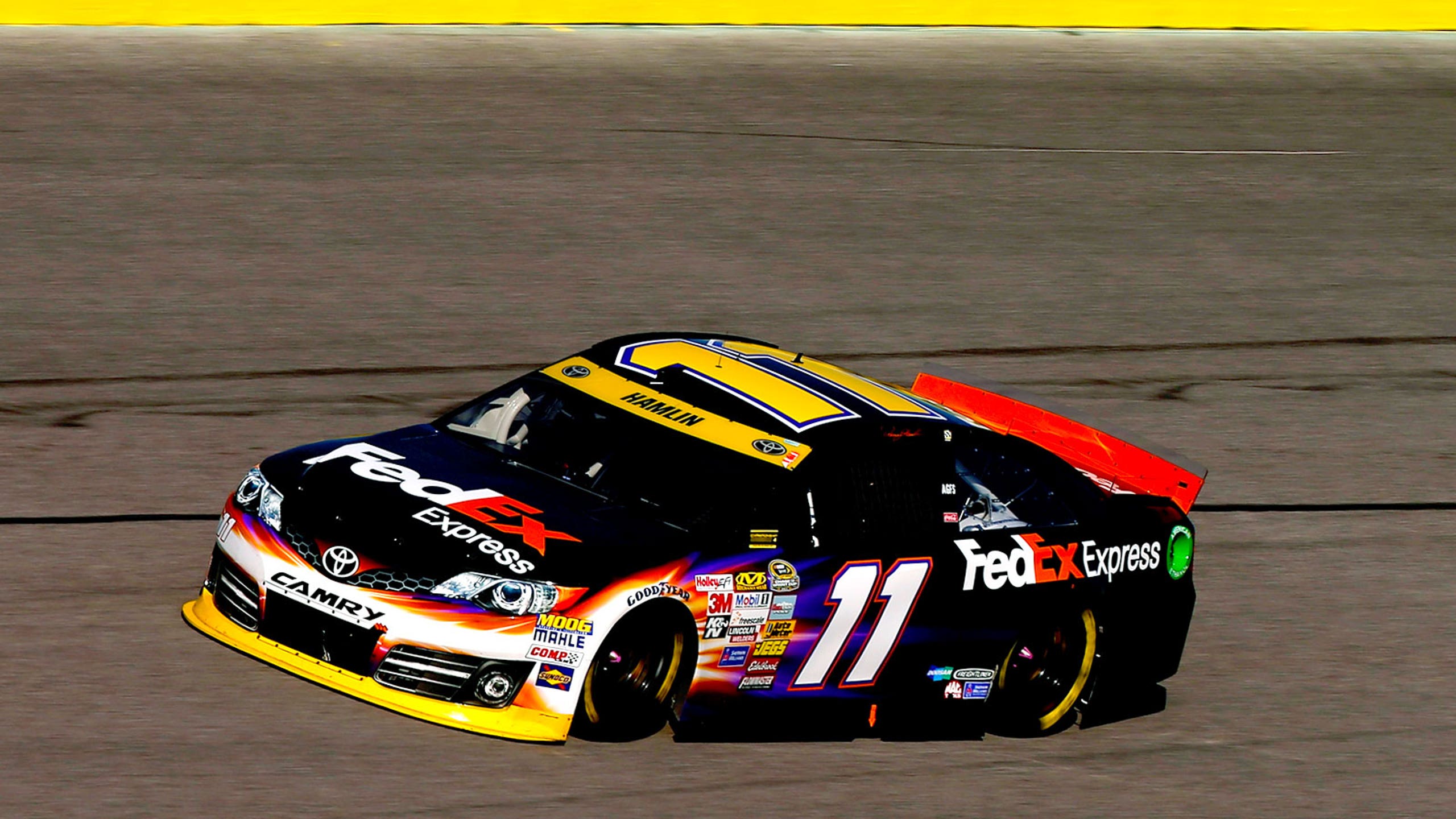 Wrong call: Decision to stay out on older tires derails Denny Hamlin
BY Jared Turner • November 16, 2014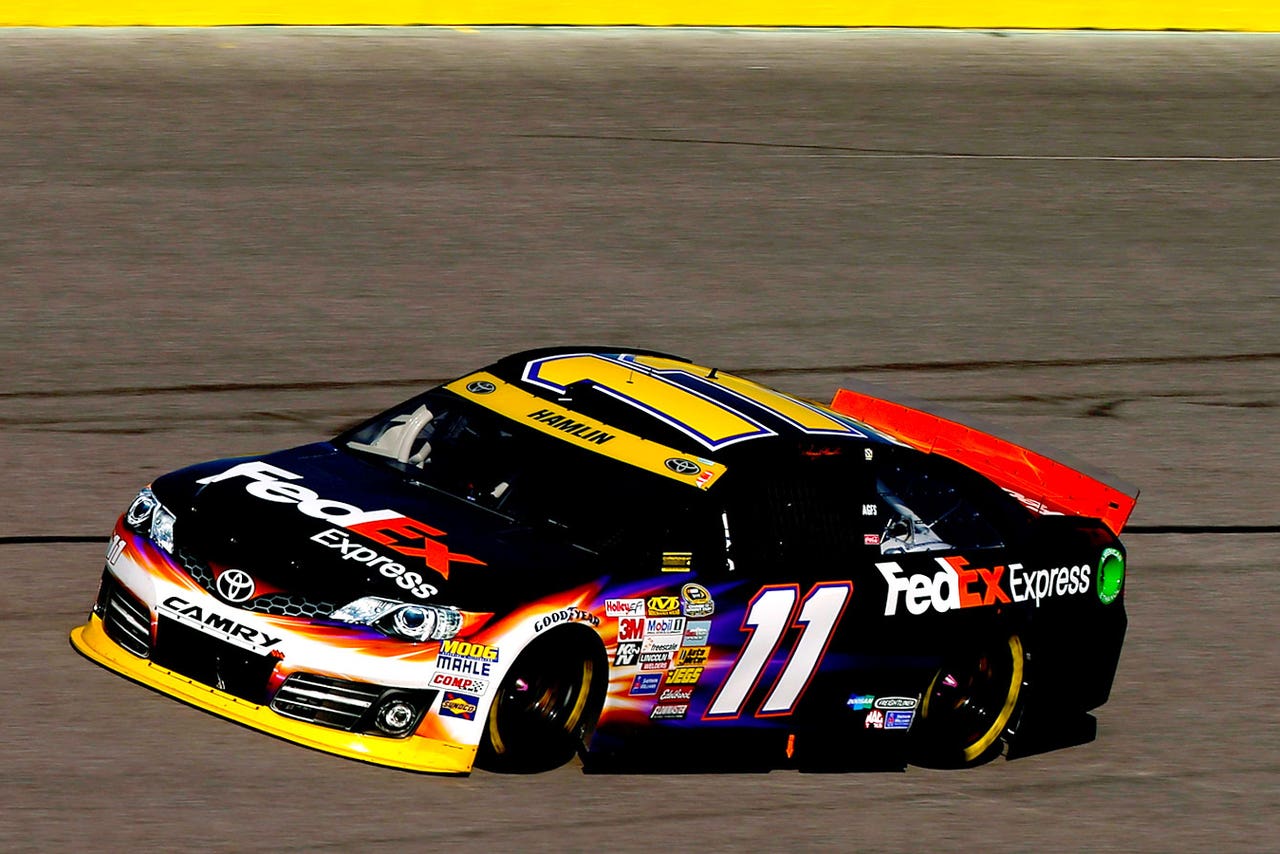 Denny Hamlin's long-shot bid to snare his first Sprint Cup Series title took a hopeful turn for much of Sunday's season finale at Homestead-Miami Speedway.
But as has been the case throughout most of the 2014 season, Hamlin ultimately lacked the horses and the strategy to get a win -- and the championship that would have come along with it.
Lining up third behind fellow title contenders Kevin Harvick and Ryan Newman with three laps left, Hamlin fell four spots to seventh before the checkered flag waved as being on older tires than the two frontrunners and several cars just behind him proved too much to overcome.
Hamlin, who had opted to stay out and gain track position when Harvick, Newman and others came to pit road for tires under a late yellow, knew he was in trouble at the end.
"It was hard, especially since I was on hot tires and older tires than those guys," Hamlin said. "Just trying to fight and get all I could and was getting bad restarts and spinning the tires trying to go. Couldn't really time it right, and restarts were something that was hindering us throughout the day with getting going. We had a championship-type car today and definitely could have won this race if things played out evenly. They didn't, and we have to go to work and we'll fight for 2015."
After starting eighth, Hamlin took the lead for the first of five times on Lap 64 and went on to spend 50 of the race's 267 laps out front. Having fallen to fourth when a caution flag for debris slowed the field with 20 laps left, Hamlin and crew chief Darian Grubb rolled the dice and opted to stay out while Harvick and fellow title contender Joey Logano came to pit road for four tires and Newman took on two.
Restarting second behind Jeff Gordon with 15 laps to go, Hamlin quickly disposed of the No. 24 Hendrick Motorsports car --  which was also on old tires -- and was holding the field at bay when the caution flag quickly waved for an accident in Turn 4.
When the race resumed with nine laps to go, Hamlin couldn't off Harvick -- who moved from sixth to first in just a over lap -- or Newman, who was also on fresher rubber.
Then, when another caution set up the final three-lap dash to the checkered flag, Hamlin was basically a sitting duck.
"Championship effort," said the driver of the No. 11 Joe Gibbs Racing Toyota. "It wasn't for a lack of trying. I thought we had a better car than those guys; just I had a bad restart and lost position to the 4 (Harvick), and Darian made the decision to leave us out there on tires trying to do something to get that track position back that I lost on the restart, and it just didn't work out for us.
"With all of those cautions, it just allowed all of those guys to close back up and it was kind of all she wrote for us. It's just one of those things. Sometimes the cautions fall your way and sometimes they don't."
Grubb, who guided Tony Stewart to the 2011 title at Stewart-Haas Racing, ultimately regretted the decision to leave Hamlin on the track when the other three championship finalists all came in.
"Hindsight is 20-20," said Grubb, who said this past week that he'll be back at JGR in 2015 but possibly not as Hamlin's crew chief. "It's the wrong call. But, at the time it was the perfect call. We were able to get out there and get the lead. We had, I think, 17 laps to go. We were walking away from them and the next closest guy with tires was in seventh, I believe. So we had it wrapped up there and then two quick cautions are what killed us. Then the guys at the in-between that pitted, between the guys with us and tires, it just killed us. But I'm very proud of the team. Everybody hung in there. 
"I made that call. And I knew some guys were going to be aggressive.  ... It's over and done with now and we're going to fight for next year."
Looking back on the season, Hamlin said he is proud of how his team elevated its game in the 10-race Chase for the Sprint Cup by making it through three elimination rounds and being among Championship 4 despite winning just once in the first 35 races.
"A lot of ups and downs -- it's been a tough year to start the year missing a race," said Hamlin, who had to sit out the March race at Fontana due to illness. "We didn't have the tools to win a lot of races throughout the year, but we got better and we got better when it really counted. It wasn't for a lack of effort. Everyone gave 100 percent to give me the best car they could this weekend. It just wasn't enough to beat those guys."
VIDEO: Denny Hamlin talks about fading at the finish in the Championship 4 race at Homestead
---
---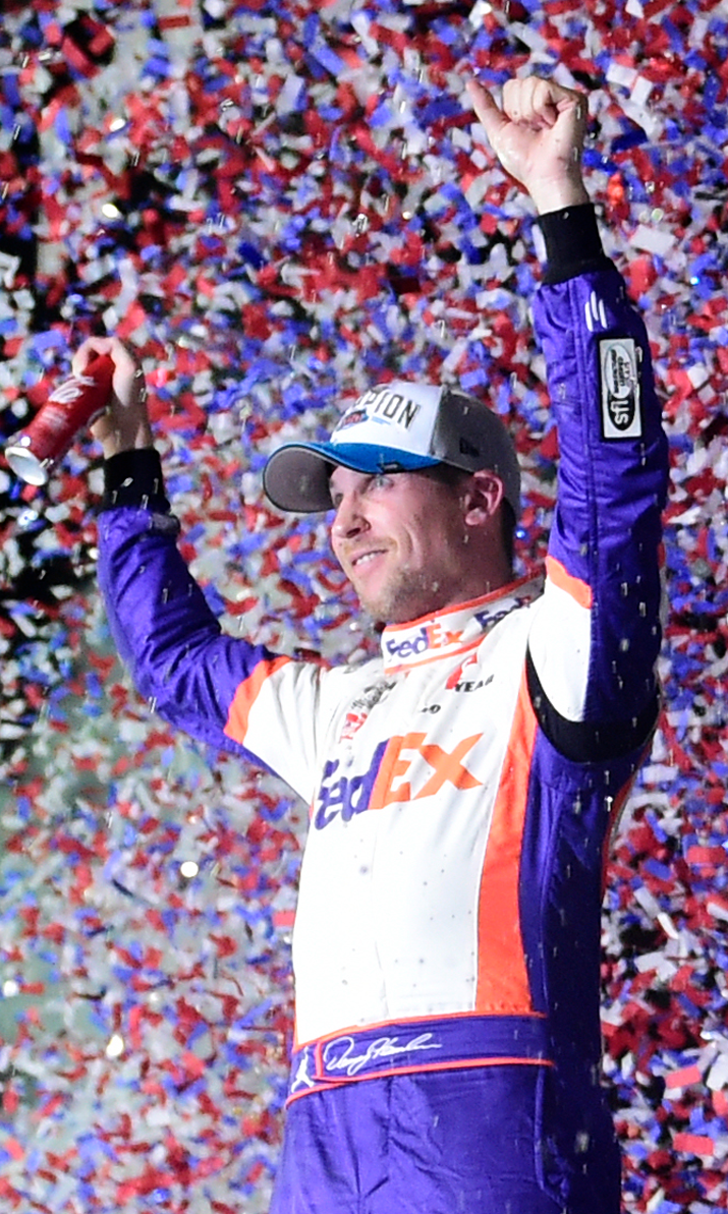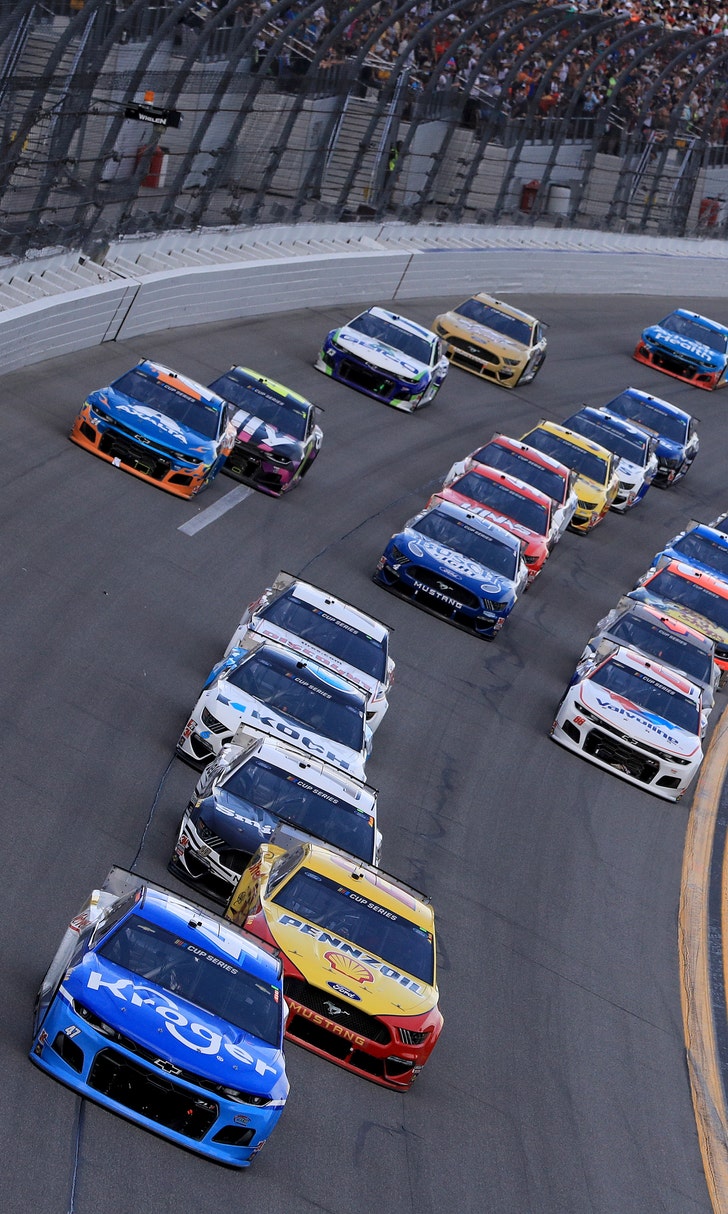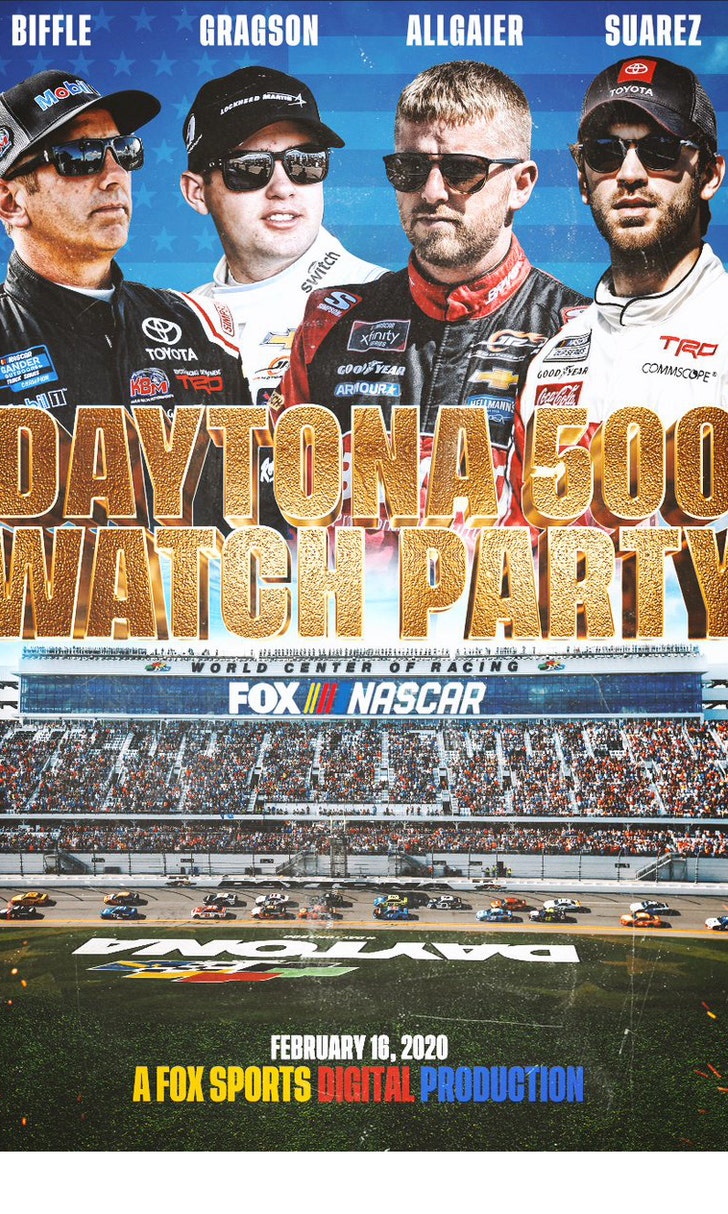 The Daytona 500 Watch Party!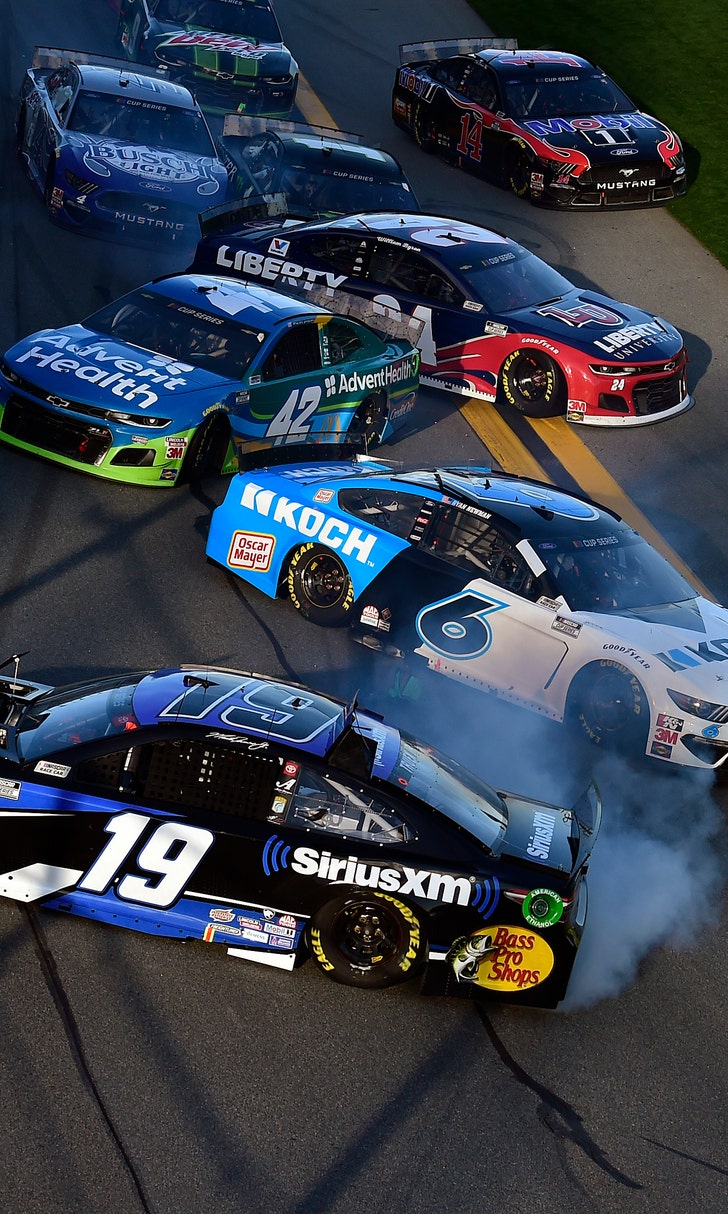 The Numbers Game At Daytona