Will Chase Elliott come flying out of the gate in Sprint Cup debut?
March 25, 2015

For Chase Elliott, the future begins Sunday at Martinsville Speedway.
Tapped over the winter to replace Jeff Gordon beginning next season in the legendary No. 24 Hendrick Motorsports Chevrolet, Elliott is set to make the first of five scheduled Sprint Cup starts in 2015 in preparation for his full-time move to NASCAR's top series in 2016.
Elliott, 19, is no stranger to big-time competition or the spotlight. At age 18, he captured the 2014 XFINITY Series championship in impressive fashion, with victories at Darlington, Texas and Chicagoland serving as the catalyst for a record-breaking campaign in which he became the youngest driver to win a major NASCAR series title.
Before even becoming a Hendrick Motorsports development driver or hopping in JR Motorsports' No. 9 XFINITY Series Chevrolet -- which he did for the first time last season and continues to drive full time this season -- Elliott knew the sport inside and out.
As the son of 1988 Sprint Cup Series champion and NASCAR Hall of Famer Bill Elliott, the 19-year-old Dawsonville, Georgia, native brings a rare pedigree to the table that most other young drivers can't match.
Elliott, however, doesn't want to set the bar unrealistically high for his Sprint Cup debut. Competing in a fifth Hendrick Motorsports car this weekend under the guidance of veteran crew chief Kenny Francis, the driver is primarily focused on bringing his car home in one piece.
Doing that is easier said than done at Martinsville -- a flat, .526-mile paperclip-shaped layout generally regarded as one of NASCAR's toughest tracks.
"If we could go run all the laps, stay on the lead lap and be inside the top 15 at the end of Sunday's race, I'd say that would be a day well done, across the board," said Elliott, who will campaign the No. 25, a longtime Hendrick number.
"This is something I've wanted to do ever since I can remember. It has been a dream of mine and to have an opportunity to race in the Cup Series. And to represent Hendrick Motorsports at Martinsville in the process, words cannot describe the feeling I have at the moment. I'm just ready to get there and get the job done."
If history is any indication, Elliott will have his work cut out for him. The last driver to score a top-10 finish in his first Sprint Cup start was Carl Edwards, who came home 10th at Michigan in 2004. In fact, only three drivers have notched a top 10 in their Sprint Cup debut since 1990: Edwards, Matt Kenseth (sixth at Dover in 1998) and the late Kenny Irwin Jr. (eighth at Richmond in 1997).
The last driver to score a top five in his first top series NASCAR race was Rusty Wallace, who finished second at Atlanta in 1980.
Hendrick driver Dale Earnhardt Jr., who owns Elliott's full-time XFINITY Series car, believes underestimating the young driver would be a mistake, though.
"I think he will hit the ground running," Earnhardt said. "I think working with Kenny Francis is going to be a huge benefit. I think Kenny is one of the sharpest guys, so that was sort of a lucky feather in his cap that Kenny was available for that because I think Kenny will do a good job transitioning him into those cars."
Elliott's first order of business at Martinsville -- and the other four tracks where he's competing this year -- will actually be qualifying for the race, since his team has no owner points to fall back on.
"The biggest goal, first, is to try to get into all of them," said Elliott, who is also scheduled to compete at Richmond, Charlotte, Indianapolis and Darlington. "That is the first thing -- you don't want to get ahead of yourself. Just try to have good qualifying efforts at all of them but not forget about the race. We definitely want to focus on that and try to be good there."
With the XFINITY Series taking a week off, Martinsville seemed like the perfect place for Elliott to stick his proverbial toe in the Sprint Cup Series waters. It was at Martinsville, after all, that team owner Rick Hendrick picked up his first win as an owner back in 1984. Since then, Hendrick drivers have won 21 more races at the fabled paperclip.
"I'm excited to go, and Hendrick has had a great record there," said Elliott, who has driven a Camping World Truck Series vehicle at Martinsville. "It has been a place that they have had a lot of wins, and it's certainly good to know that and have that in the back of your mind."
---
---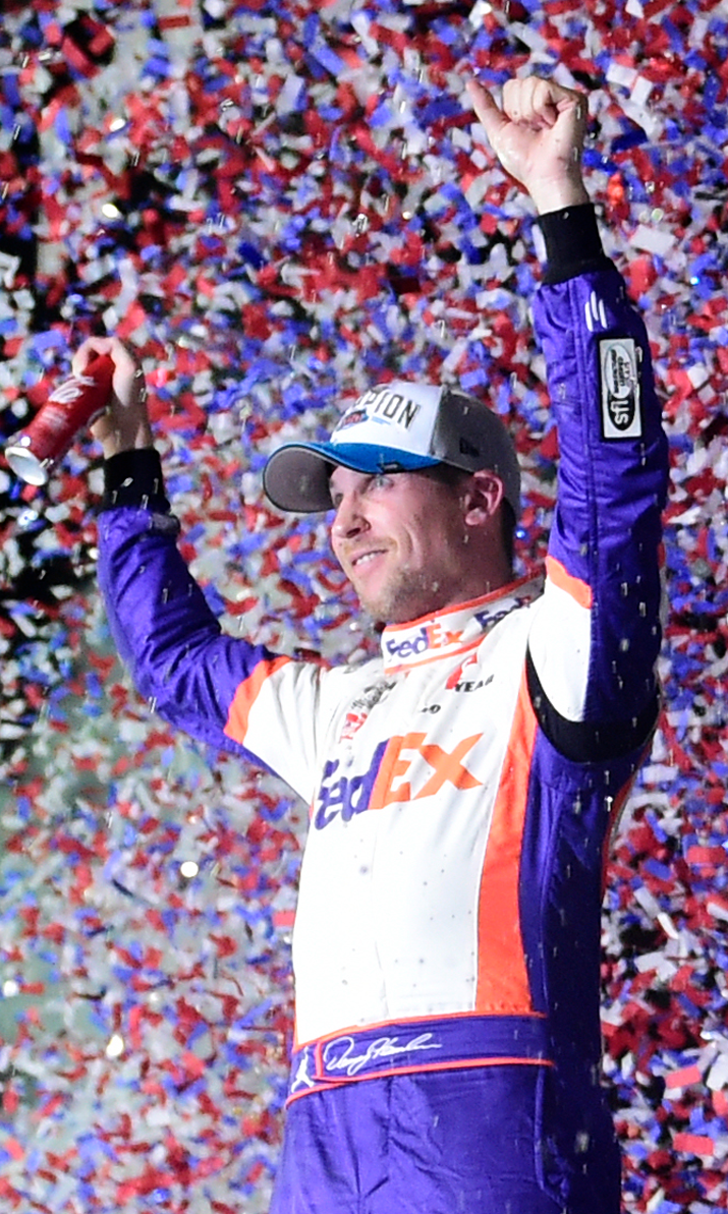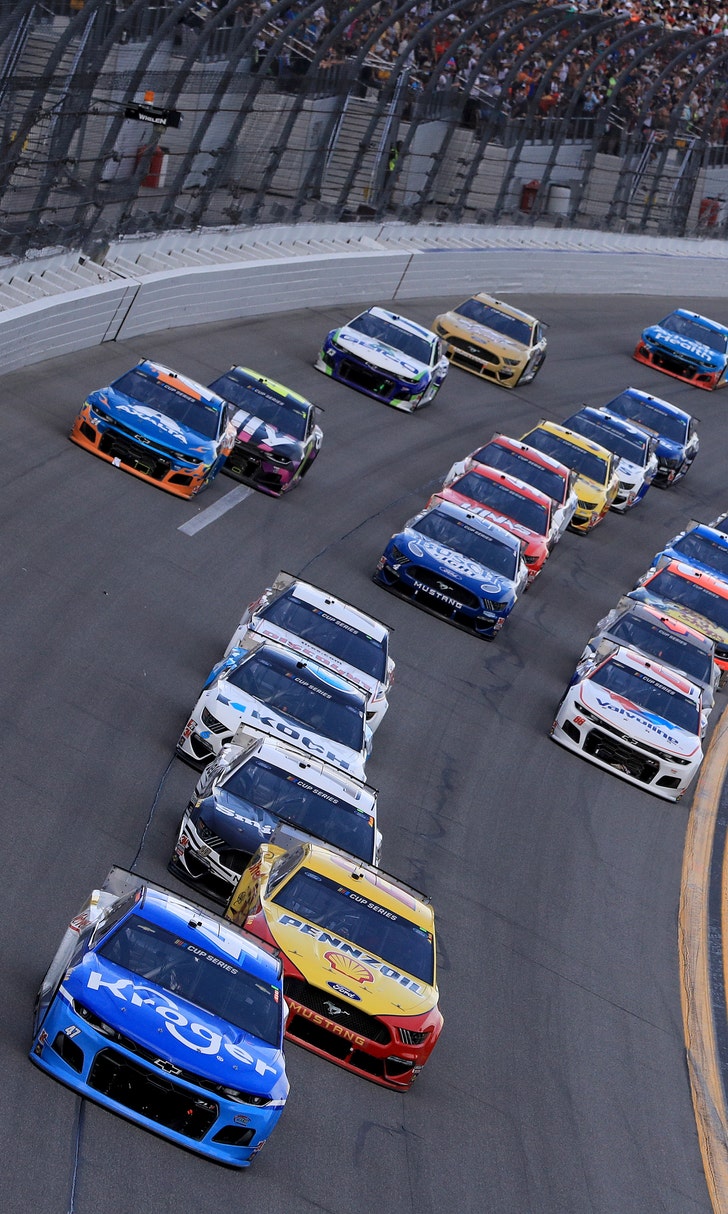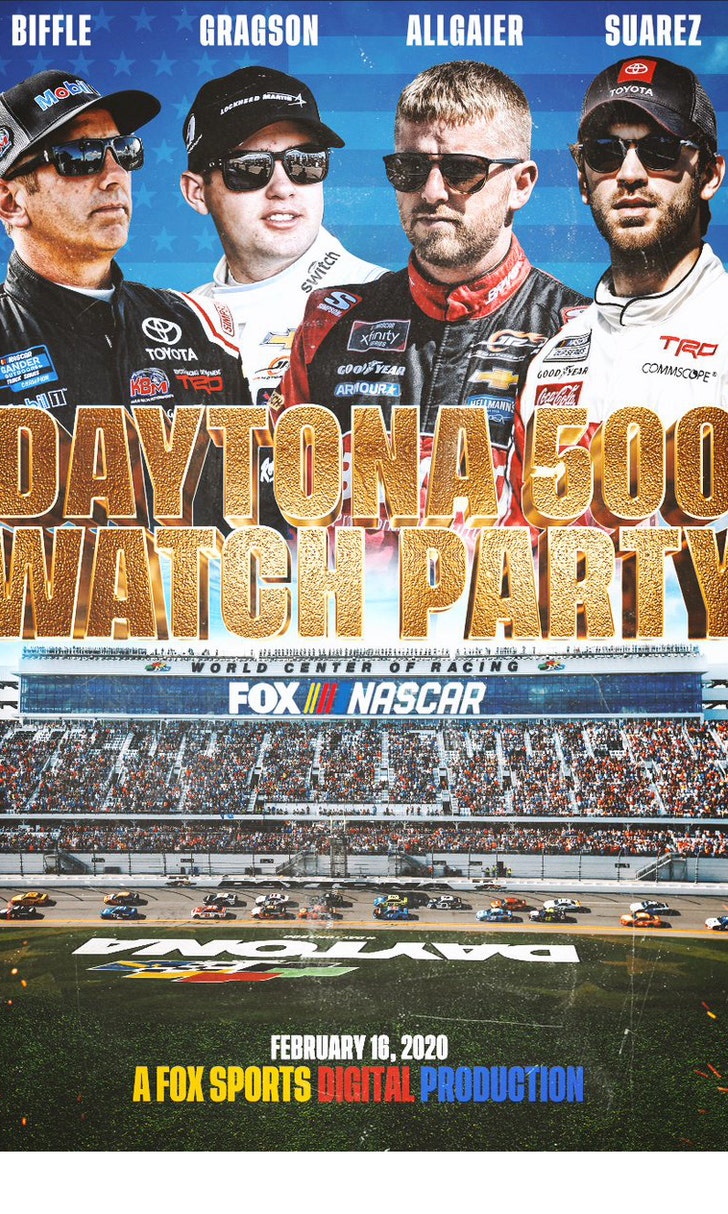 The Daytona 500 Watch Party!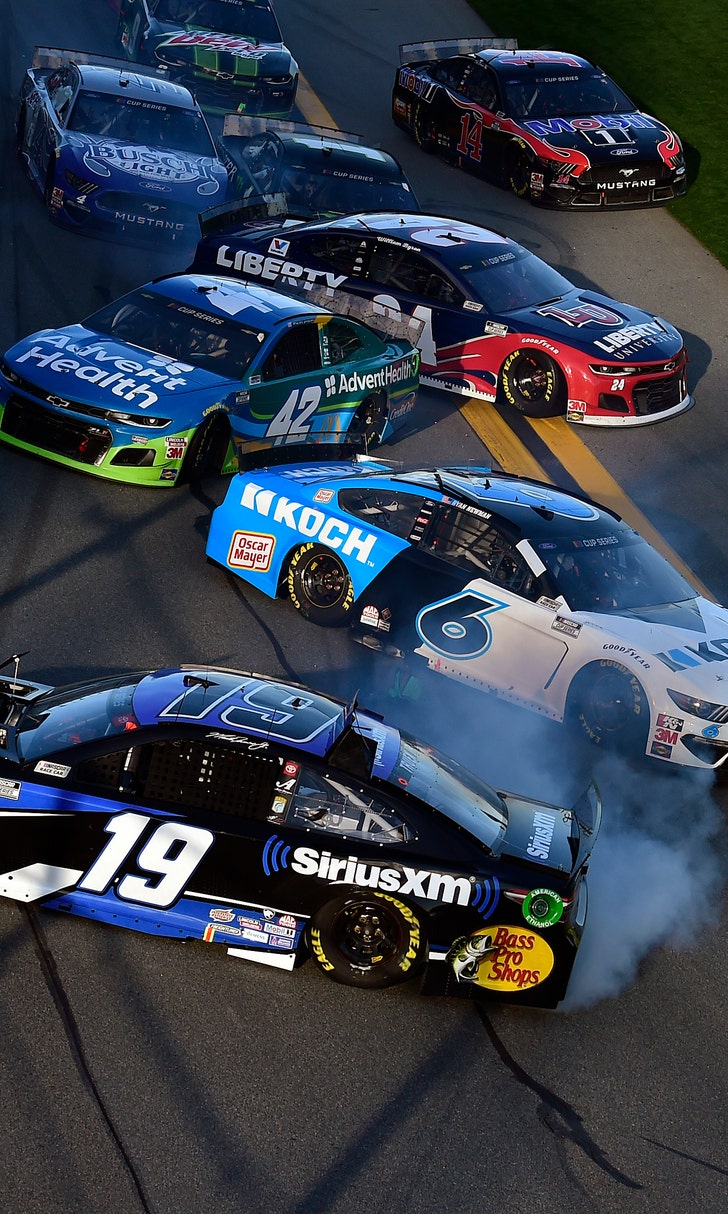 The Numbers Game At Daytona