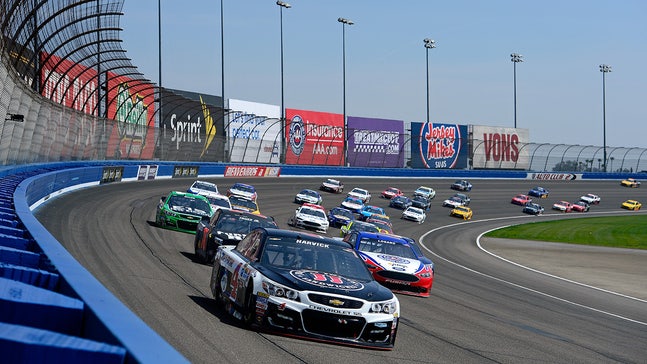 Why low-downforce package was a success at Auto Club Speedway
Published
Mar. 21, 2016 6:29 p.m. ET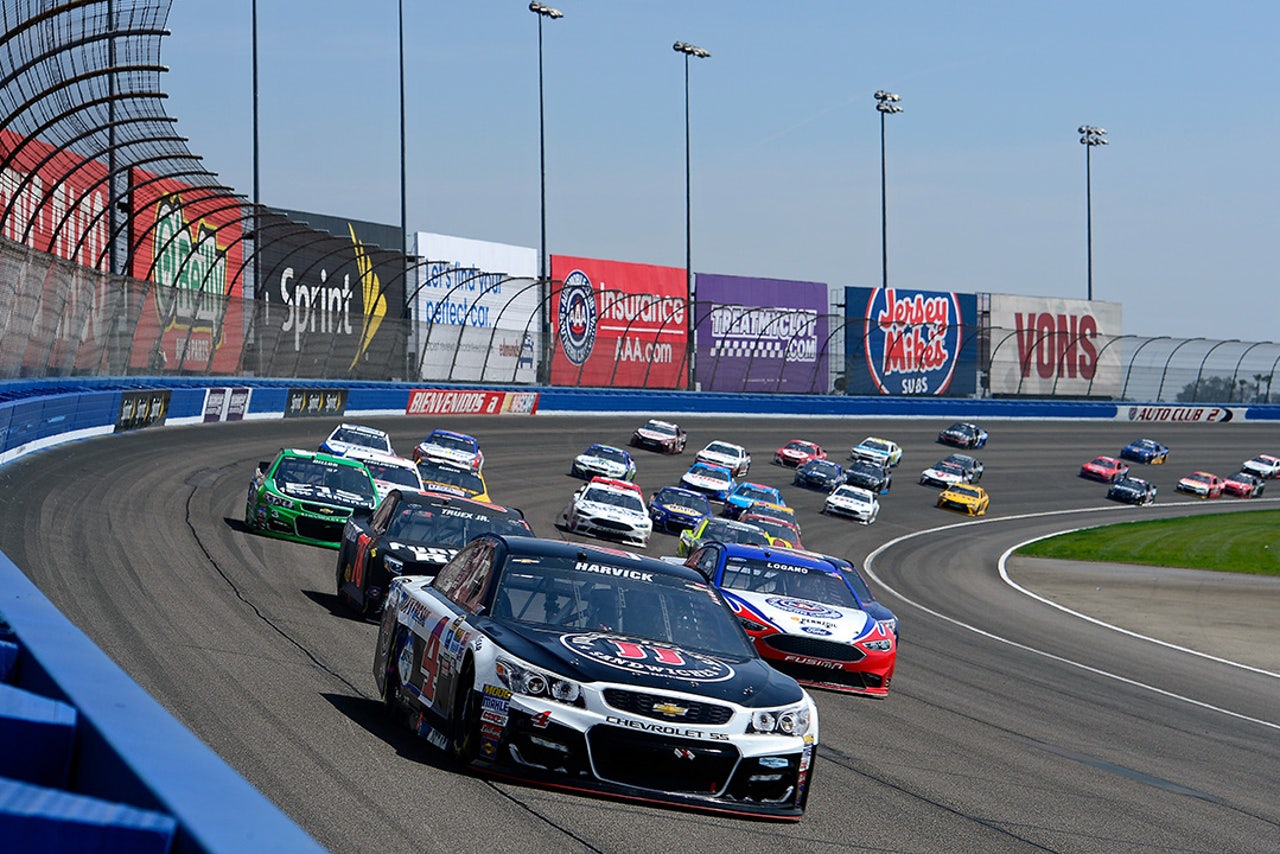 If you haven't been to Auto Club Speedway or watched it on our FOX NASCAR broadcasts, we've had some pretty great racing in Fontana in the past, but I think we witnessed the best yet on Sunday.
How does get better when there was side-by-side racing all day long? Believe it or not, sometimes it was four, five and even six-wide.
We had 26 lead changes, and that was just at the start-finish line. I think there was a lot more than that in between laps, but NASCAR only monitors who is leading at the line. We also had a good mixture of cautions and long green flag runs, which allowed for strategy to be played out.
Comers-and-goers were also plentiful. We had drivers overcoming adversity -- coming from the back to the front throughout the race. On top of all that, we had our third overtime of the Sprint Cup season.
As far as the low-downforce package is concerned, I'm not ready to say it's the final answer, but I'm getting pretty darn close.
We've hit on something that produces great racing, no matter the track configuration, banking or grip level. I think I would be fair to say this low-downforce package has exceeded expectations.
I'm also not hearing any complaints from drivers, teams or even fans about the aero package, which is another key component. To me, that alone speaks volumes.
I think we should also give a lot of credit to the folks at Auto Club Speedway. There was a point in time where we didn't think the track would be on the schedule for much longer after they had two races cut to just one, but they made a tremendous rebound.
In years past, they were covering up unsold grandstand seats. What we saw Sunday might not have been a complete sellout, but it was pretty close. I think the whole idea of a "West Coast swing" has worked really well.
With that said, I know everyone is looking forward to having this weekend off because let's face it, three straight races out on the West Coast does take a toll.
It was a very fun three weeks out West. Mother Nature was also on her best behavior for a change, which was nice.
Overall, we've seen five great races on as many different tracks, and that's all that really matters.
---
---