Who makes call on '13 Dodge alignment?
BY foxsports • March 11, 2012
Dodge unveiled its 2013 Charger for the upcoming NASCAR Sprint Cup season at Las Vegas Motor Speedway on Sunday.
While the sleek red Challenger shows plenty of promise, the question remains: Who will drive the car next year?
And that's only if Dodge decides to remain in NASCAR.
Ralph Gilles, president and CEO — SRT brand and motorsports, says his "heart wants to be" in NASCAR.
"I would say we're putting our effort in that direction," Gilles added. "And we'll see what happens.
"The job I've got to do is get the whole company behind it. We've been doing so much at Chrysler, rebuilding our network, rebuilding our products. The whole company's been under a big kind of a turnover, and this is part of it. So I think we've got to figure out where we're going to go and get the brands back involved. You've seen the activation. We're activating more than ever. We've invested in our showroom, so to speak — our infield showroom — and so far it's doing so well."
Ultimately, the decision will not belong to Gilles. Since 2009, when Fiat took over control of parent company Chrysler, the US-based automaker reports to chairman and CEO Sergio Marchionne. But Gilles believes Fiat is "very intrigued."
"It's a national sport," Gilles said. "I would compare NASCAR to what soccer is in Europe. F1 is a bit different. We've got to do our job in motorsports to have them understand that. But it's hard to deny NASCAR's on a comeback. There are some wonderful things. We're at record crowds this weekend. It's very exciting, so we're going to watch it like a hawk."
Certainly, there are very few potential teams in the NASCAR garage that Dodge could court. Chief among them, however, would be Richard Petty Motorsports — a two-car operation with previous ties to Dodge. From 1972 through 1978 Petty ran Dodges and won three of his seven championships under its banner. The family aligned with Dodge again from 2001 to 2009 as RPM.
RPM team owner Andy Murstein has yet to speak with Dodge but adds "there's been interest in a lot of people asking to set up meetings, but nothing has happened yet, as far as I know."
"Richard (Petty) and (CEO and Petty's son-in-law) Brian Moffitt will handle it," Murstein said. "They've done a great job over the last year when things pop up. Brian — and I meant it as a compliment — is like that clown doll when you were little. You punch it and it pops back up. That's RPM. Best Buy punched them and they popped back up. Now they have an issue with a manufacturer and they pop back up. They're really survivors.
"I look at it (as) more of a business from time to time. So, who is going to supply the most dollars for us? And Richard is focused (on) the competitive side. He really wants to have a first-class operation as do the drivers. I was talking to them (Saturday) night also, and they were giving me their views about which manufacturers they'd like to see us go with. So that's why, I think, it's a good balance between us and Richard because it's a good balance of competition and fiscal responsibility."
Felix Sabates, a former Dodge team owner also added the money equation. While Sabates says Earnhardt Ganassi Racing is not currently interested in changing manufacturers, he feels that Dodge will find formidable players.
"All they have to do is back up a huge truck of cash and they'll have two great teams," Sabates said. ""We're happy where we are. It's hard to beat General Motors or this group with Chevrolet. I've been around for a long time and I was with General Motors when I started and then we went to Dodge. And I'm very glad we're back to Chevrolet. They're in a different world. These people, they spend a lot of money with the team, but they also give you technology. And they work hard at technology and they force the teams to share technology, which is great.
"So, unless we have a complete brain failure and (team co-owner) Chip (Ganassi) and I are put in a mental institution and our kids decide, 'OK, we're going to charge somebody a whole lot of money' and I still don't think they would leave. They would stay there."
Yes, there have been inquiries on the team side. However, even an organization such as RPM -- and other potential candidates outside of the powerhouses such as Hendrick Motorsports, Roush Fenway Racing, Richard Childress Racing and Joe Gibbs Racing (which recently turned over engine duties to Toyota Racing Development) lack an in-house engine program to supply power for the cars. Penske Racing, which is currently competing in Dodges through this season, with an engine department of 70, was self-sufficient. The advent of fuel injection further complicates the equation.
"We kind of already have it, in a way," Gilles said of an engine platform. "Over the years we have that knowledge, the cylinder head design. It's really the facility itself, the building of the engine itself, which is tricky. The knowledge, the intellectual capital — that resides in our engineers' heads, and they're very good.
"It's only been a couple of weeks. I'm still kind of licking my wounds and trying to figure out the world right now. The good news is that the phone is ringing. There's a lot of people very interested to be part of what we've done. They love the brand. They see the brand growing in popularity and, even in the showroom, their sales are stronger than ever, so I think that helps. Right now we're just going to keep all options on the table, keep building relationships with others and see what happens."
---
---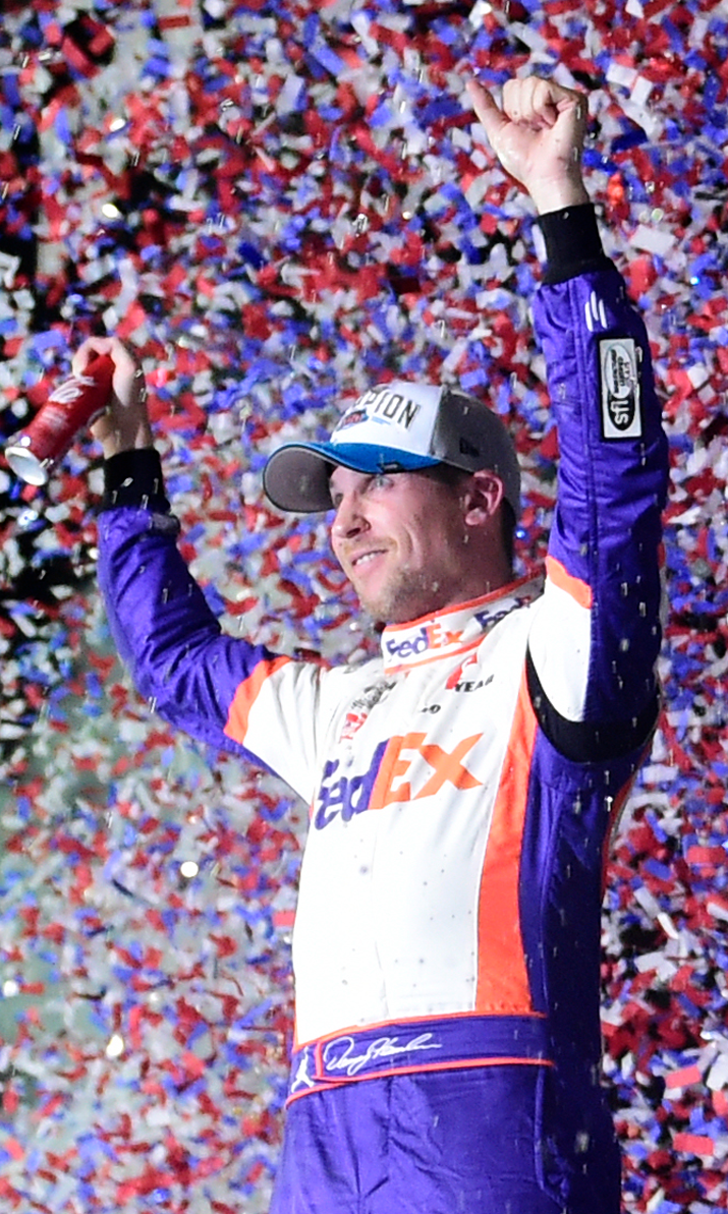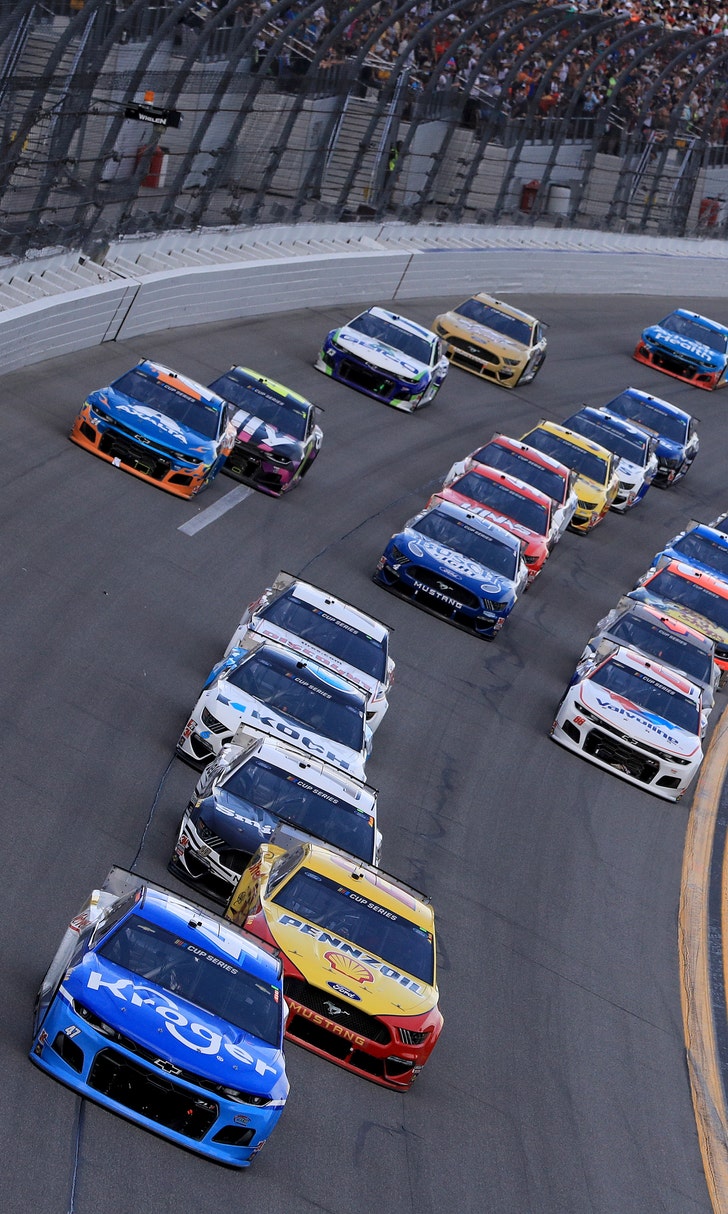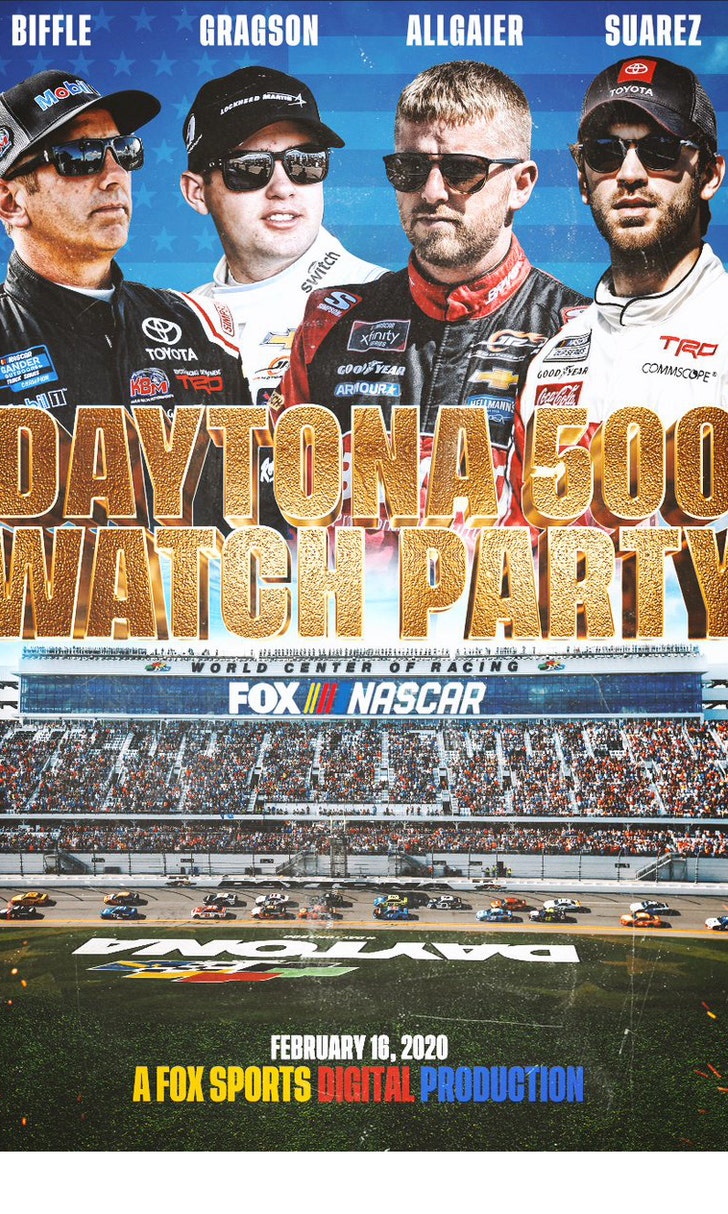 The Daytona 500 Watch Party!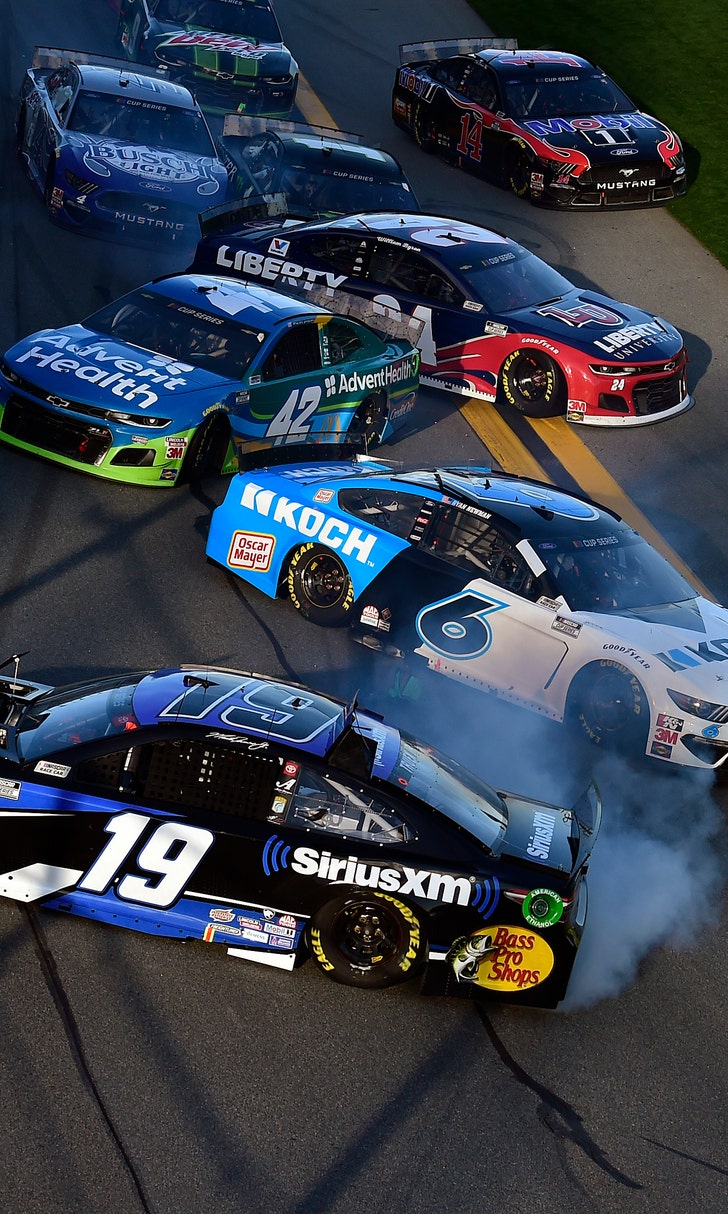 The Numbers Game At Daytona