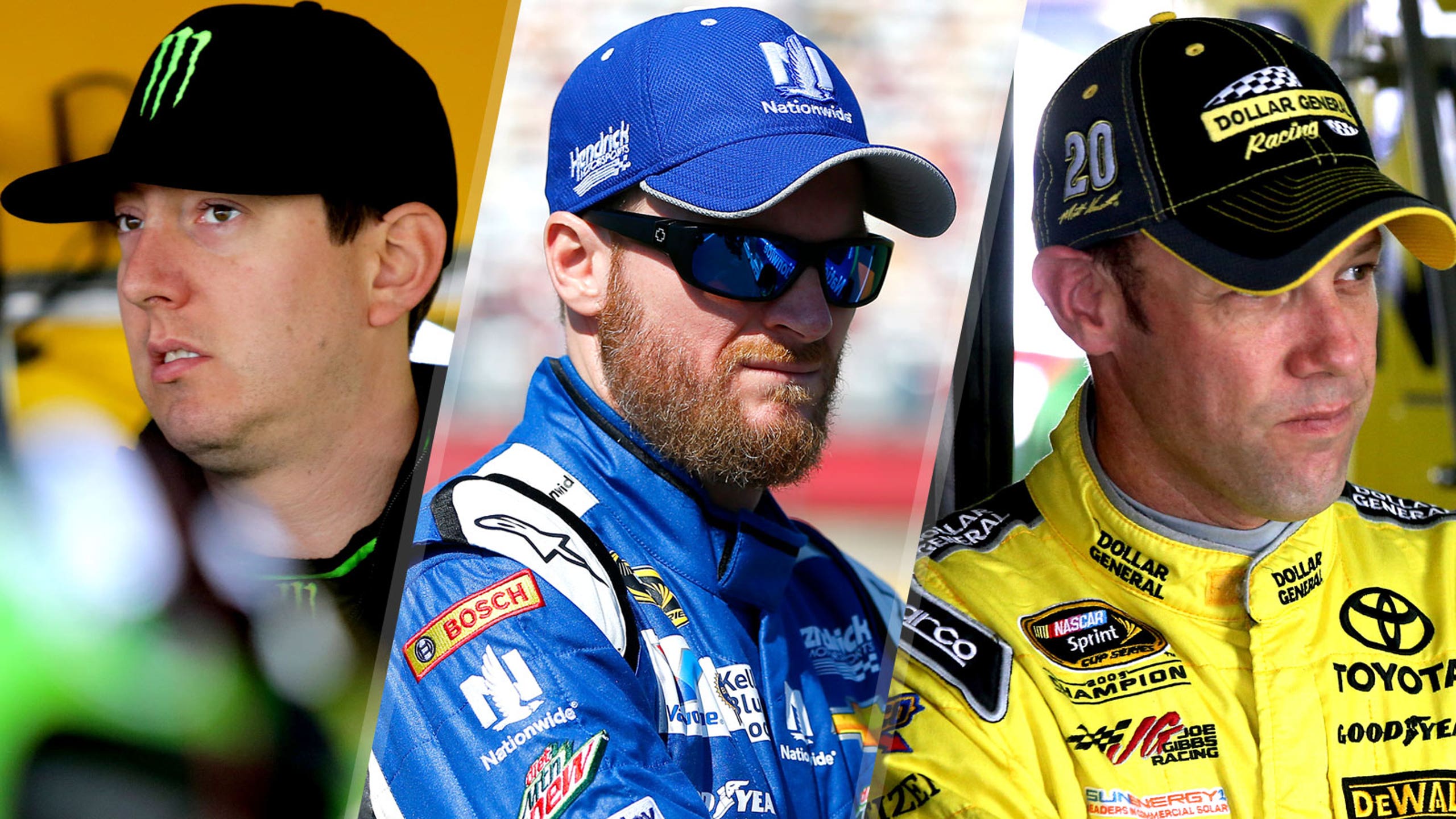 Which Chase driver is in the most danger of not advancing?
BY Jared Turner • October 13, 2015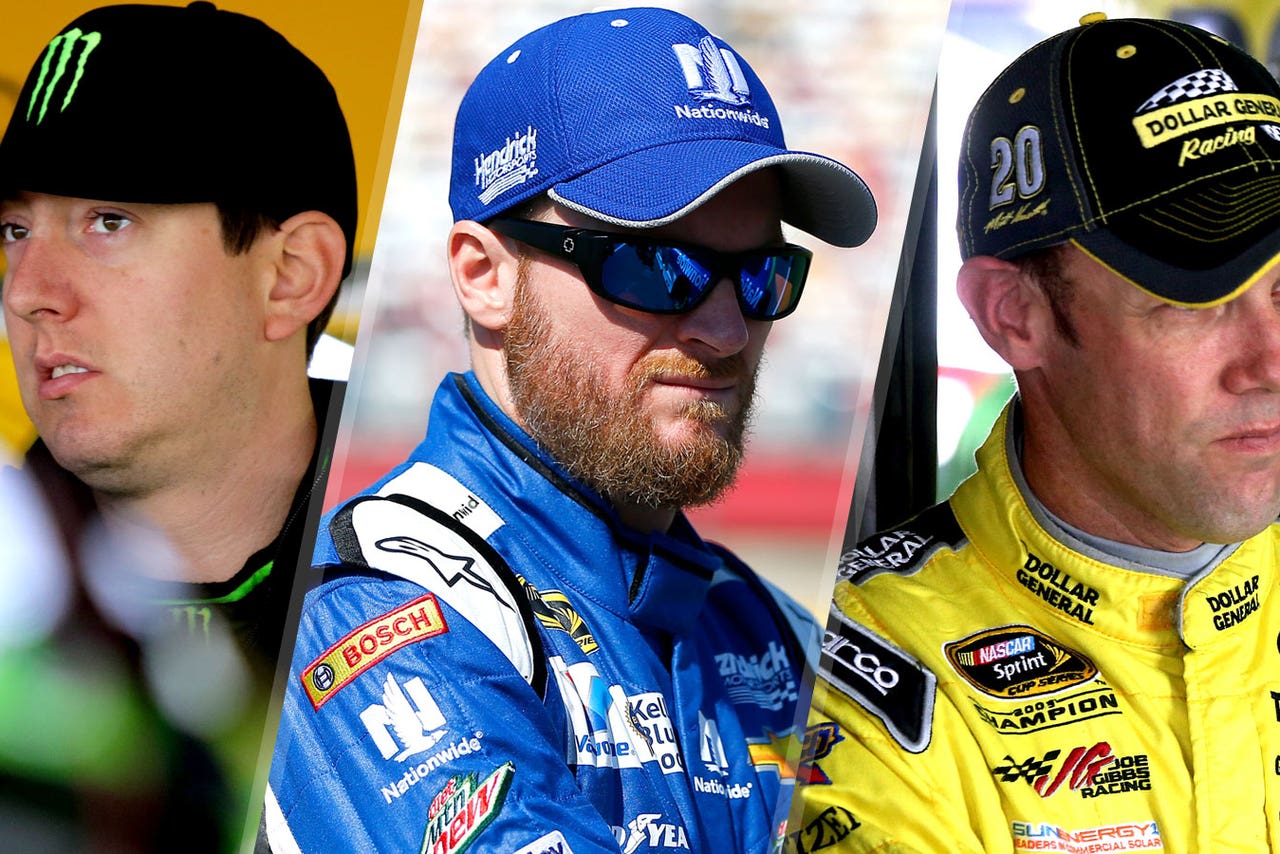 With one race down and two to go in the Contender Round of the Chase for the NASCAR Sprint Cup, four drivers find themselves on the wrong side of the cutoff for advancing to the Eliminator 8.
But who among the four — Matt Kenseth, Dale Earnhardt Jr., Kyle Busch and Ryan Newman — is in the most danger of not moving on?
While winning the Oct. 25 elimination race at Talladega — where he has just one victory in 31 starts — will likely be a tall order for Kenseth, the Joe Gibbs Racing driver is a two-time winner at Kansas Speedway, site of Sunday's Hollywood Casino 400.
Kenseth, who won at the 1.5-mile track with Roush Fenway Racing in fall 2012 and with JGR in spring 2013, finished sixth at Kansas in May and boasts 11 top-10 finishes here in 19 starts.
With a series-high five wins in 2015, Kenseth is certainly capable of getting to Victory Lane on Sunday, which would automatically punch his ticket to the next round.
"I'm confident," Kenseth said after finishing 42nd at Charlotte Motor Speedway last Sunday. "I've never stood here after a race and been like, 'I'm really confident we're going to win next week.' It's way too hard to be that confident, but I'm just as confident as I was this morning. We've had really fast race cars and even when we've been off a little bit, the guys have been figuring out how to get the finishes and get some wins. We'll just go there (to Kansas), race as hard as we can and whatever happens, happens and we'll do the same at Talladega."
Earnhardt Jr., who is 13 points ahead of Kenseth and 19 behind Keselowski, doesn't absolutely need to win either of the two remaining Contender Round races to advance, but it's possible he might not be able to make up the points to advance without a win.
So winning is the Hendrick Motorsports driver's safest best for advancing. Although the driver of the No. 88 Chevy has never conquered Kansas, he finished third here in the spring. But Earnhardt's more promising lifeline might be Talladega, where he's a six-time Sprint Cup winner and dominated en route to victory in May.
"These other guys are going to just try to take care of themselves, try to survive," Earnhardt said on "The Dale Jr. Download," his weekly podcast. "A few of us will be out there for blood, trying to claw our way back in. I like being able to race like that. I hate being nervous and worried."
Just six points behind bubble man Keselowski, Newman doesn't need to throw a "Hail Mary" in either of the next two races to reach the next round. In all likelihood, the Richard Childress Racing driver can advance by merely outrunning several of the drivers who are in front of him in the standings. Newman also has decent track records at Talladega and Kansas, despite having never won at the former. In each of his last two starts at the two tracks, he's finished in the top 10.
Just behind Newman, in 10th, is Busch, who trails Newman by just four points but has struggled mightily at Kansas, where he carries an abysmal average finish of 21.4 and boasts just three top-10 finishes and just one top five in 15 starts.
The JGR driver sat out this year's spring race at Kansas while recovering from leg and foot injuries. Erik Jones, who drove Busch's No. 18 at Kansas, ran competitively, however, which makes Busch not dread Kansas like he once did.
"I'm looking forward to getting back, especially with the speed that Erik Jones had with the limited experience he has in a Cup car," Busch said. "I felt like that was a positive for how (crew chief) Adam Stevens is and what he does with his race cars. And then we went there and tested just a few weeks ago, also for the single-day test that we had as part of the NASCAR plan, and things went well. I thought everything was pretty normal and we look forward to getting back there."
Busch won at Talladega in 2008, and anything can happen at the notoriously unpredictable 2.66-mile track, so there's an opportunity for him there even if he reverts to his old Kansas form.
The bottom line?
---
---