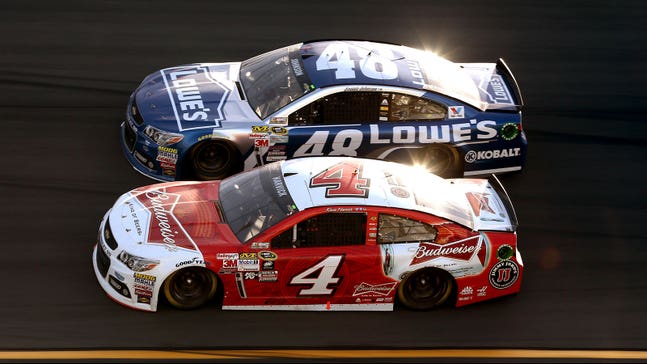 When push comes to shove, aero rules in racing remain the same
Published
May. 21, 2015 7:02 p.m. EDT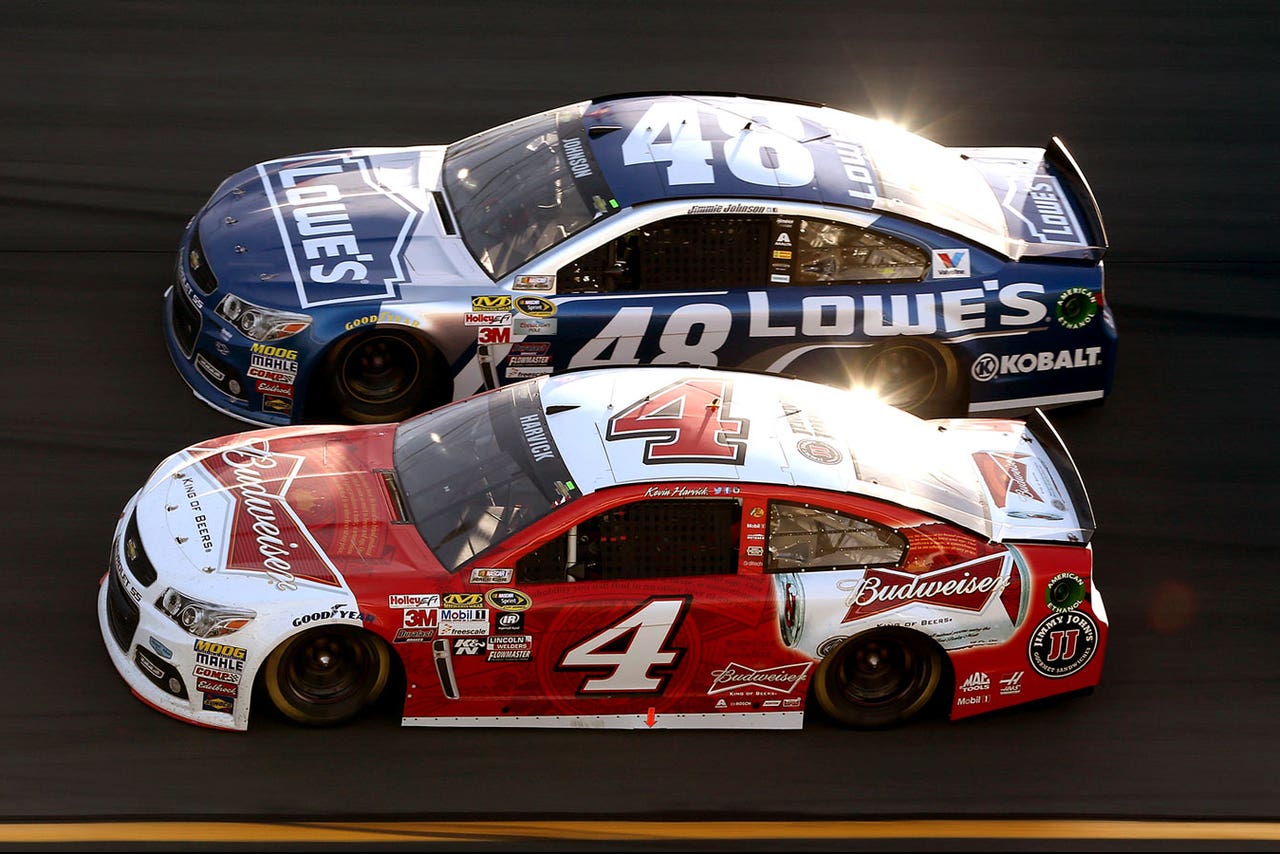 For anyone expecting NASCAR to pull a magic bullet out of its hat to cure the dreaded aero push at the fast intermediate tracks, it's simply not going to happen. At least not according to two NASCAR Sprint Cup Series champions.
Aero push is the phenomenon that typically happens when one car is directly ahead of another in clean air. The second-place car can close up quickly on the leader, but when the trailing car starts to close on the rear bumper of the leader, it hits a wall of air and usually stalls out, unable to pass.
That much was obvious in last weekend's NASCAR Sprint All-Star Race at Charlotte Motor Speedway, which was won by Denny Hamlin over Kevin Harvick. In the final 10-lap segment, Hamlin broke into the lead and briefly pulled away. Harvick, who had a decidedly faster car than Hamlin, caught the Joe Gibbs Racing Toyota and appeared ready to make the race-winning pass.
But with three laps to go, just as Harvick got up to Hamlin's bumper, the No. 4 Stewart-Haas Racing Chevrolet stalled out in the dirty air, its nose washing up the racetrack as Hamlin sped off to an easy victory.
Prior to Wednesday afternoon's practice for the Coca-Cola 600 at Charlotte Motor Speedway, Harvick insisted aero push wasn't unique to NASCAR and wasn't going away any time soon, if ever.
"Wait a second. Let's clarify the aero push," Harvick said, "Does anybody watch Formula 1? It's been there for years. It's in IndyCars. It's in racing. If you run behind one of your colleagues in this room (media center), you're going to have an aero push."
Asked if there was a cure, Harvick said, "It's never going to get fixed. ... It's always going to exist in racing. It's never going to not exist. Your car is never going to run as fast behind another car as it does by itself. It's just impossible. It's just absolutely impossible."
Harvick, the current Sprint Cup champ, and Jimmie Johnson, the seven-time series champ, have collectively won the last seven Cup points races at 1.5-mile tracks.
Johnson agreed with Harvick that there is no easy fix, as witnessed by the fact that NASCAR has rolled out new aerodynamic rules for each of the last three years without a lot of appreciable improvement.
"Passing an equal car is just really tough, especially from second to first," said Johnson. "We keep working on a variety of rules packages to try to make it better. I don't think we have made it better at some tracks. It looks like the package works better. ... I don't think we have necessarily hurt it, but it is so hard to get around the brutal truth: The car leading has the best aero situation and the rest don't. It's very difficult to get around that." 
VIDEO: Four-time champion Jeff Gordon to join FOX Sports broadcast team in 2016
---
---