NASCAR Cup Series
NASCAR Cup Series
What really caused that final crash?
Published
Apr. 2, 2012 1:00 a.m. ET

You know, I can't honestly sit here and tell you that anyone was at fault in the crash Sunday at the end of the NASCAR Sprint Cup race at Martinsville Speedway.
You had several drivers who had the checkered flag in their crosshairs, and they were all trying to win the race. It's simply called good, hard racing on a short track.
Jimmie Johnson and Jeff Gordon were racing up front, but they had 130-plus laps on their tires. Then there were such drivers as Clint Bowyer, Dale Earnhardt Jr. and Ryan Newman right behind them with fresher tires. I don't care how good of a driver you are, with as many laps as Johnson and Gordon had on their tires, it's difficult to get going on a restart.
Clint Bowyer dive-bombed low inside of them after taking the green on the restart. He got a bit of a shot from Ryan Newman, which probably propelled him in there even faster than he anticipated. So suddenly you had three cars racing side by side in a very small area, and all three wrecked.
Sure, you can probably point fingers in all different directions, but I still maintain it was typical short-track racing.
I know a lot of people are down on David Reutimann in the No. 10 car. He had stalled on the track to create the caution period that pushed the race into extra laps. I honestly can look at that situation in a number of different directions. When we saw him limping around the first time, he was in the outside lane and couldn't get down to get on pit road. Then when he came back around again, he could have made it to pit road but elected not to.
I just think that was not very smart on his part, or the part of whoever was giving him guidance on the radio. I definitely understand that is a desperate team in a desperate situation as it is trying to stay in the top 35 in owners points and take the guaranteed starting position in the next race that comes with that, but I just think it was a bad call on the team and driver's part.
I realize that anything can happen at any given time in a race, but the choice the No. 10 team made definitely had an effect on the race. When you are out there with a race car that has serious issues and you keep going, well, I am sorry, that just isn't smart. Hopefully, you all saw or heard Reutimann's interview after the race. You can definitely see he regrets it a hundred-fold. You could hear the pain in his voice.
Still, great short-track racing with two laps to go will get you the kind of action and excitement we saw Sunday. After the race and after they all really had a chance to talk to one another, I don't know of any driver that was upset with another driver after what happened with the crash. Now that said, all were upset at Reutimann, who had two opportunities to go to pit road, was black-flagged by NASCAR and then couldn't get to pit road, bringing out the caution.
So now we have finished racing at one of the slowest tracks we go to. Following Easter this weekend, we head to one of our fastest, Texas Motor Speedway. If someone did have a personal vendetta about something from Martinsville, they definitely aren't going to deliver payback at Texas.
I actually think the biggest loser from Martinsville had to be car owner Rick Hendrick. He was so close to getting his 200th Cup win as a car owner. To me, it seemed like a cruel April Fools' joke. Not only did it seem like he was going to get that magical 200th win but actually do it in classic fashion with his cars finishing first, second and third.
Dale Earnhardt Jr. made a very good point after the race when he said Rick can't enjoy how well the No. 88 team is running right now because of worrying about all the bad luck the Jeff Gordon, and especially Kasey Kahne are going through right now. Gordon has only one top 10 in our six races so far. He is mired back in the 21st position in the points, 90 points out of the lead.
When you look at Kasey Kahne and the No. 5 team, the picture is even more bleak. Despite sitting on two poles already in the six races, Kahne has no top 10s, and Sunday cost him four more spots in the points. He and his team are now 31st in the points, and staying in the top 35 in points has to become a concern.
On the positive side of things, in addition to the great racing we saw Sunday at Martinsville, there was the crowd. What a great crowd we had. Mother Nature cooperated and gave us a perfect day, and the drivers gave all of us some great short-track racing.
---
---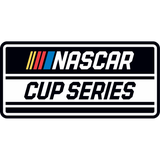 Get more from NASCAR Cup Series
Follow your favorites to get information about games, news and more
---