What DW sees as most impressive about Johnson passing Dale Sr. in wins
Published
Mar. 22, 2016 3:30 p.m. ET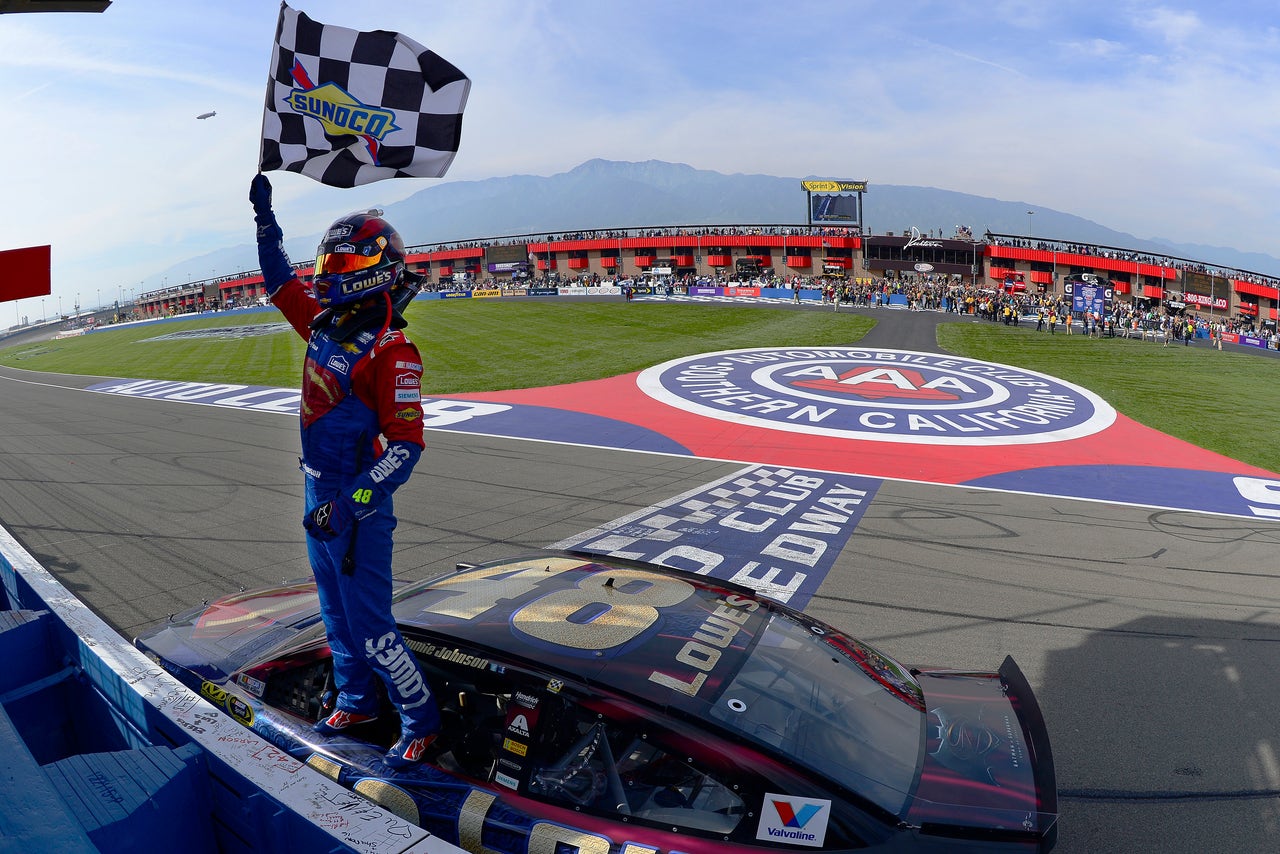 Following six-time NASCAR Sprint Cup Series champion Jimmie Johnson's 77th win (seventh all-time) on Sunday at Auto Club Speedway that surpassed Dale Earnhardt's mark (76), FOX NASCAR analyst and three-time champion Darrell Waltrip weighed in on Johnson's feat. Waltrip, a NASCAR Hall of Famer, is tied with Bobby Allison for fourth on the all-time wins list with 84 victories.
Besides the sheer numbers, can you put Jimmie Johnson's 77th win into perspective?
"He hasn't been in the sport all that long, so the amount of time it took him to break Dale Earnhardt's record is remarkable. Johnson is a phenomenon like Jeff Gordon, his mentor. Seventy-seven wins and six championships is total dominance. What's most impressive is the amount of time it took him to hit this mark -- not so much the mark itself."
Could Jimmie Johnson match Cale Yarborough in wins (83) this year?
"Maybe not this year but definitely in the near future. It's hard to win six or eight races in one year, but anything is possible for Jimmie and the No. 48 team. They've got their act together and the car is good right now, so Jimmie could definitely end up passing me and Bobby (Allison) if things go right for him."
How many more wins can Jimmie Johnson get before he retires?
"Every driver, Jeff Gordon included, who starts getting that far up in wins would like to win at least seven championships -- even eight -- and become the all-time record holder. If they deny it, they're lying. For every driver in my era, the magic number was 100. I wanted 100 wins. Jeff wanted 100 and Jimmie probably feels the same way. With his good health and the top physical condition he's in -- heck, he can ride a bike from one end of the world to the other -- coupled with a team that's almost unbeatable, it's certainly not outside the realm of possibility for Jimmie."
As a driver, how does reaching a milestone like this one motivate you to accomplish the next milestone?
"When you break a record like Jimmie did and are reaching milestones, you realize those next goals are not too lofty or unattainable. When you get another win -- another brick in the wall -- you gain a lot more confidence that you might be able to do it again. It's not just catching Cale (Yarborough; 83) in race wins now, though. Jimmie also wants to win seven or eight championships. But it's not just Jimmie -- I bet Chad Knaus wants to win eight championships because (former crew chief) Dale Inman has eight. Chad would like to be in the same company as him. And Jimmie probably would like to win 100 races."
---
---