NASCAR Cup Series
NASCAR Cup Series
Webber: KERS a no-brainer now
Published
Apr. 7, 2011 10:04 a.m. ET

Red Bull intends to use the KERS power boost system in this weekend's Malaysian Grand Prix, with rival teams hoping it will cause technical difficulties and bring the early Formula One pacesetter back to the field.
Red Bull driver Mark Webber said Thursday it will be a ''no-brainer'' to use KERS provided the team can integrate it with the chassis.
Red Bull surprisingly did not use the device in the F1 season opener in Australia, yet still outpaced its KERS-equipped rivals as Sebastian Vettel drove to a comfortable win.
While the team elected to forego the intermittent speed boosts for the sake of better balance around the Albert Park street circuit, the long straights of Sepang put a greater emphasis upon straight-line speed and Webber hinted the team will use KERS if it works out in Friday's practice sessions.
''If you don't run it, it's a disadvantage, full stop,'' Vettel said Thursday. ''Australia, I hope, was a one-off. We were able to win the race even without KERS, but it's not the plan for the season, because there's no upside to it.
''We have it here and we want to use it.''
Red Bull's chief rivals, Ferrari and McLaren, are partly worried that KERS will make the blue cars even faster and put a premature end to the championship fight, and partly hoping KERS will throw out the enviable balance of the Red Bulls.
''It's a bit early to kill the championship,'' Ferrari's Felipe Massa said. ''Maybe they will improve even more, but it's very difficult to express how much they will improve or not.''
Teammate Fernando Alonso believed Ferrari's greater experience with KERS - they were one of only two teams to use it consistently in the 2009 season before it was scrapped in 2010 and reintroduced this year - could prove important in Malaysia.
''It should be a little bit of an advantage in terms of integration into the car,'' Alonso said.
McLaren's Jenson Button said Red Bull would be cautious about the potential side effects of KERS.
''If they use it here, it's a very new system and there are always reliability issues,'' Button said.
The rival top teams were more circumspect about commenting on suggestions that Red Bull's speed advantage came from a front wing that contravened FIA rules.
''I knew a few people think it flexes more than is correct,'' Button said, without giving his own opinion.
Toro Rosso driver Sebastien Buemi said the Red Bull wing issue was something for ''the technical guys'' but either way felt the advantage would be short-lived.
''If it makes them faster, then everyone will try to reproduce it,'' Buemi said.
Putting aside speculation about the front wing, Webber said it will be the perfectly legal adjustable rear wing that could prove decisive in Malaysia.
In Australia, the short straight negated the effect of lowering the rear wing, but Sepang's main straight is among the longest on the F1 calendar, and the new adjustable rear wings should show their true benefit, with expectations of plenty of overtaking.
''Here will be a completely different story,'' Webber said. ''If it doesn't work here, I don't know where it's going to work.''
Massa was initially worried that passing would become too easy at Sepang if the adjustable rear wing was allowed on both straights, but had since been assured that in the race it will only be allowed on the pit straight.
Webber struggled compared to teammate Vettel in Australia, laboring into a distant fifth place as he negotiated tire degradation and was forced to pit earlier than hoped.
Degradation will be even more of an issue in the tropical heat of Malaysia, with tire provider Pirelli forecasting three or four-stop strategies in the race.
''It's pretty brutal with track temperatures, which will be tough on the tires,'' Webber said. ''This is the most extreme situation they (Pirelli) have faced as a company.''
Button said the expected degradation will make this weekend's race very different to Australia.
''Whether it's enough to challenge the Red Bulls, I don't know, but there is a lot more to come into play here with the tires,'' Button said.
Webber's disappointment with the outcome of his home race was in contrast to the joy of Renault driver Vitaly Petrov, who earned his first career podium finish in Melbourne.
The Russian, who has been thrust into a team leadership role after the serious offseason accident of top driver Robert Kubica, said a similarly strong performance was within Renault's grasp in Malaysia.
''Why not? When you just stay focused, stay concentrated and do our job like in Australia, the result will come,'' he said. ''It's a really great track. It's very, very difficult to find the right line and also the right setup. At the moment, our team looks very strong ... so we try to beat the guys in front.''
Associated Press writer Julia Zappei contributed to this report.
---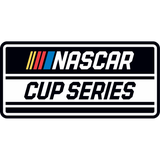 Get more from NASCAR Cup Series
Follow your favorites to get information about games, news and more
---