Vettel on track for more F1 glory
BY foxsports • November 9, 2011
Having clinched the Formula One championship and powered his Red Bull team to the constructors' title, Sebastian Vettel will be chasing individual records at the Abu Dhabi Grand Prix.
The two-time Formula One champion already has won twice in Abu Dhabi, and another victory this weekend will leave him needing to take the checkered flag in the final race of the season in Brazil to match Michael Schumacher's record of 13 wins in a season.
On Saturday, the 24-year-old German matched the record for the most pole positions in a season (14) at the Yas Marina circuit, which has been criticized for having too few places that allow passing.
''The track in Abu Dhabi is special; this will be our third Grand Prix there,'' Vettel said. ''The race starts at dusk and finishes at night, which means we have to drive with special helmet visors because of the different light conditions. The other factor is that we drive anti-clockwise. The track's a bit like Singapore from the speed, but the asphalt is smoother.''
Vettel will face competition from plenty of drivers looking to prove a point, including teammate Mark Webber, who sits fourth in the drivers' standings but has yet to win a race this season.
Then there is McLaren's Jenson Button, who wants to tighten his grip on second with a strong performance since he is only 13 points ahead of Ferrari's Fernando Alonso.
''Our car should suit this circuit so I'm very optimistic,'' Button said. ''We saw at the last grand prix that even though we didn't have the ultimate speed to catch and pass Sebastian, we made him work hard for the win. The championship may not be at stake anymore, but we're still aiming to win races and put on a tremendous show.''
Button's teammate, Lewis Hamilton, finished second in Abu Dhabi last year and is hoping a victory in Abu Dhabi could erase some of the pain of a season that has been most notable for several mistakes and a running feud with Ferrari driver Felipe Massa.
The Indian Grand Prix last month was typical of Hamilton's difficult season. He was penalized three grid places for ignoring yellow flags warning drivers to slow down during the practice session and then collided with Massa during the race - the third time he has done so in four races.
''We've got every reason to be confident for Abu Dhabi,'' Hamilton said. ''This circuit should really suit the characteristics of our car.
''I'm still determined to end the season on a winning high. I've won two grands prix this year, and I'd love to double that by the end of the year.''
Schumacher and Alonso, who have nine world titles between them, will be looking to salvage something from what has been an otherwise disappointing season.
In his second season since coming out of retirement, seven-time world champion Schumacher has five DNFs, the most recent when he crashed out of the Korean Grand Prix. But the Mercedes driver rebounded to finish fifth at the Indian Grand Prix and is only five points behind teammate Nico Rosberg in the drivers' championship.
Alonso came into last year's race as the points leader and appeared poised to win the championship. But an ill-timed pit stop to change tires backfired. The Spaniard got stuck behind Renault's Vitaly Petrov and finished seventh.
That caused much argument about the lack of overtaking opportunities on the Yas Marina track, but the introduction this year of the DRS zone, and the reintroduction of KERS, creates speed differentials that should allow passing.
''It's usually been quite difficult to overtake here, especially last year, but I think that DRS will change all that,'' Button said. ''The back straight is one of the longest in Formula 1 so I expect to see a lot of action there. It would be great to see the new rules turn this circuit into a place where overtaking is more common and more exciting.''
Alonso is third in the drivers' standing but has only won once. A late season surge that got him back into contention in 2010 never materialized this year and Ferrari has struggled to keep pace with the faster Red Bull.
Ferrari team principal Stefano Domenicali said it will be tough for Alonso to return to Abu Dhabi after last year's disappointment. But he said he hoped it would serve as an incentive as the team looks to close out the year with two strong performances.
''Clearly, we are not pleased, as we have said so often,'' Domenicali said of the team's performance in 2011. ''In the remaining two races, we want to try and get on the podium and try all we can to get Fernando to second place in the drivers' classification.''
---
---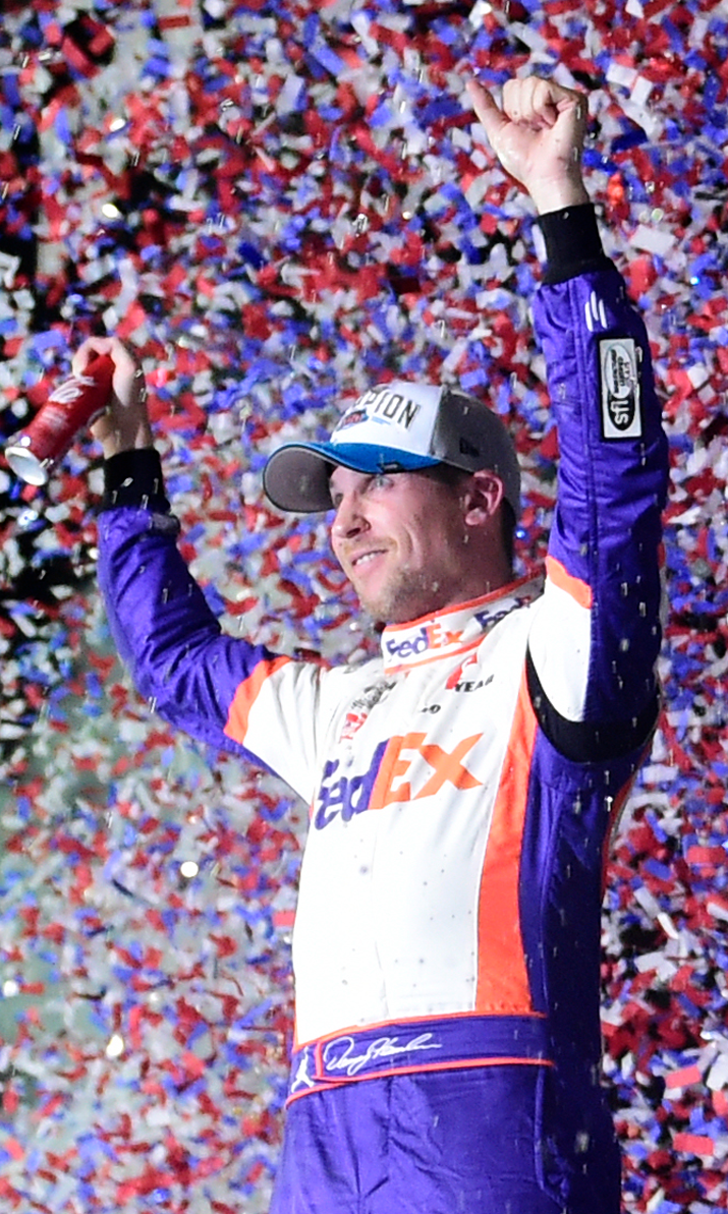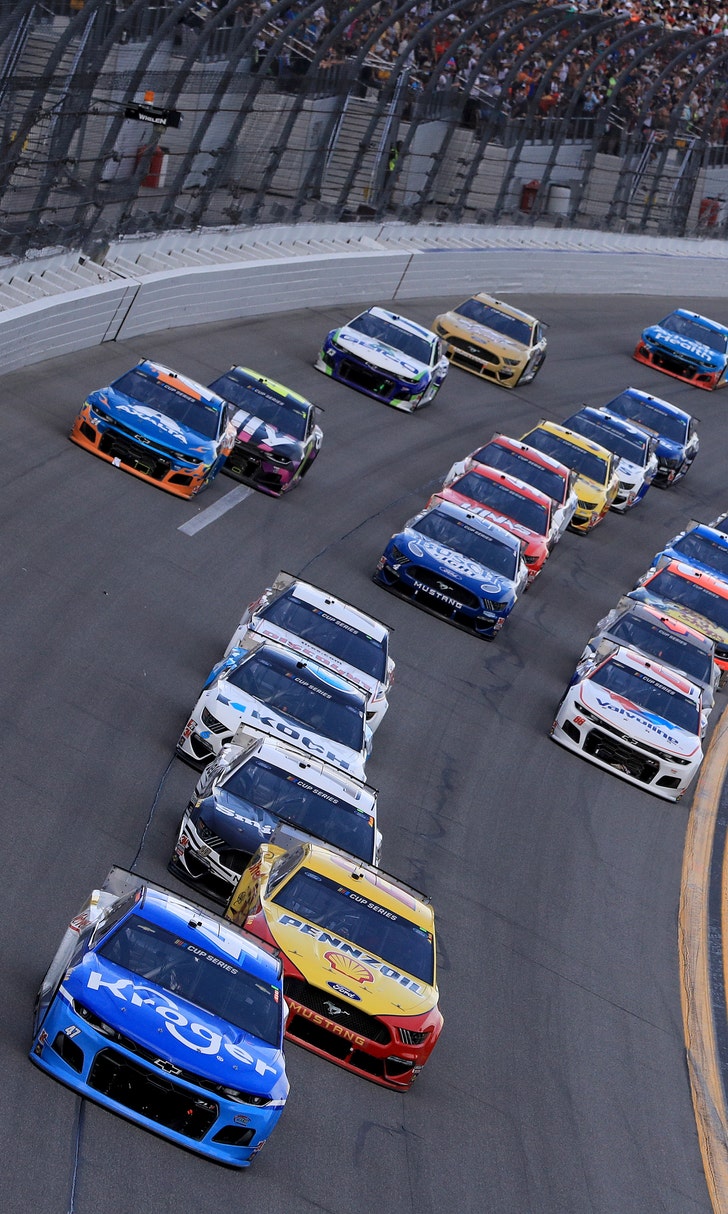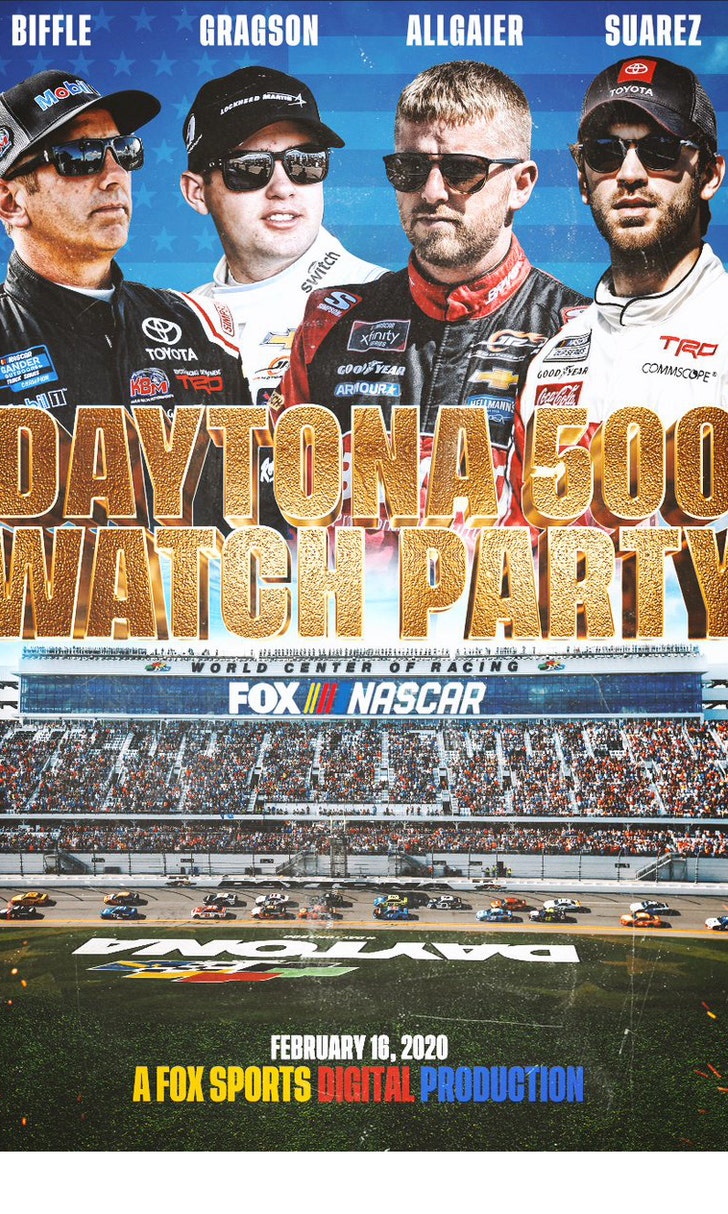 The Daytona 500 Watch Party!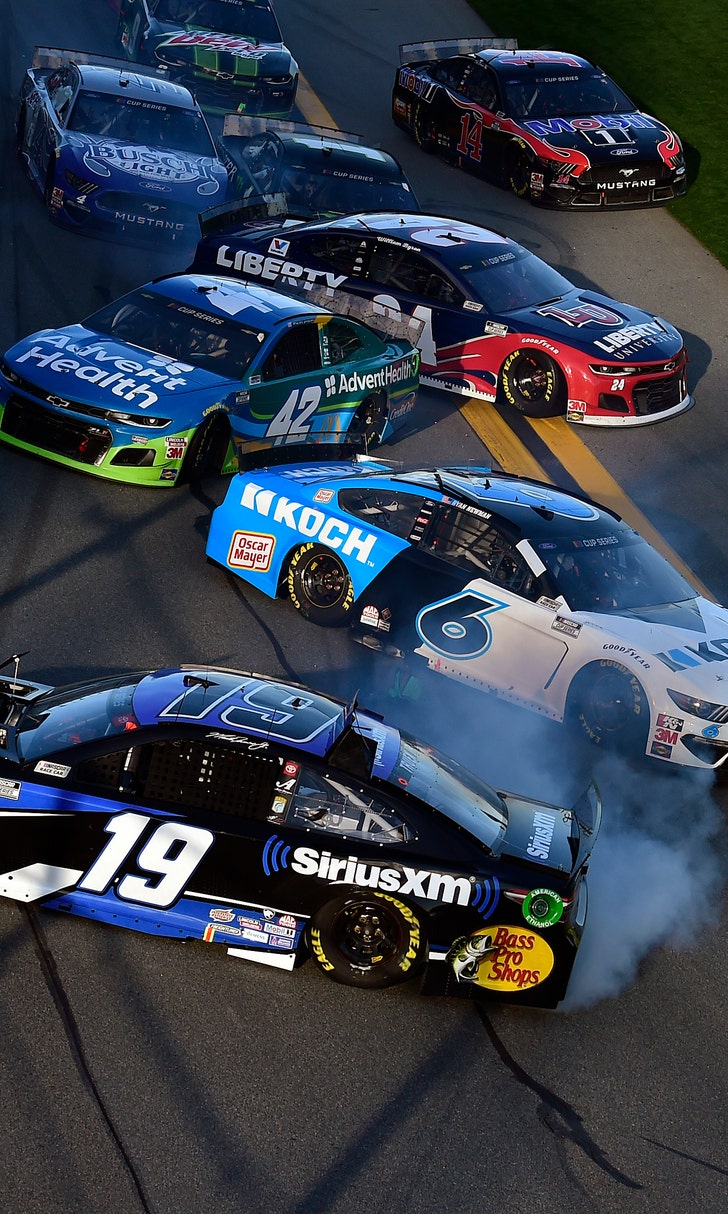 The Numbers Game At Daytona