NASCAR Cup Series
NASCAR Cup Series
Vettel has been tough to match
Published
May. 18, 2011 2:24 p.m. ET

Sebastian Vettel's rivals are hoping a new tire compound and some offseason rule changes may help them put a dent in the German's dominance at Sunday's Spanish Grand Prix.
Vettel has won three of the first four races and led a Red Bull 1-2 at the Turkish GP last time out to put the team in a strong position to retain both the drivers' title and constructors' championship.
As Formula One rolls into Europe, there are few reasons to think this early season trend will change at the Catalan Circuit, where teammate Mark Webber triumphed last year.
''We know the Barcelona circuit well from winter testing - it should be suitable for our car and our plan is to get the best team result possible,'' said Vettel, the defending world champion.
Vettel expects the new rear adjustable wing to play a role alongside the KERS power boost, while Pirelli's introduction of a harder compound tire for the first time may affect pit strategy.
Ferrari driver Felipe Massa, who won at the Catalan Circuit in 2007, believes the race will be more appealing for fans.
''In the past there was never much overtaking at this circuit and, yes, I think the new rules mean there will be more overtaking than usual, which is good for the fans as there is plenty going on for them to watch from the start to the finish of the race,'' Massa said.
But regulations and tires will have to have a big influence to play a role in a race where 16 of 20 winners have started from pole, including the last 10.
Most teams will bring some kind of aerodynamic upgrade to Catalunya, and McLaren will be hoping for a significant improvement over its performance in Istanbul at the track 2009 winner Jenson Button calls ''unforgiving.''
''I think we didn't meet our full potential in Turkey last week,'' said Button's teammate Lewis Hamilton, the only other race winner this season besides Vettel. ''I'm hoping the (car) will be able to make a step forward if our initial testing on Friday goes successfully.
''Typically, it's been very tough to overtake at Barcelona because the best opportunity - into the first corner - is too fast to make a pass stick.''
Pirelli's hard compound has been modified to produce more consistency and a bigger performance gap between the two compounds, which series officials hope will lead to more aggressive strategies. The Turkish GP saw a record number of pit stops and over 80 separate overtaking moves.
While teams are familiar with this track, this year's winter testing occurred during cool and wet weather, meaning the warm, dry weather predicted for this weekend will make Friday and Saturday's testing before qualifying even more important.
''This means there are little tweaks you can do to the car and setup adjustments to deal with this change in temperature,'' Fernando Alonso said ahead of his home race, where he finished runner-up for Ferrari last season. ''As it is a track that all teams and drivers know very well, it will be a very good reference point for the championship.''
Should neither the tires, regulations or weather provide a more exciting Spanish GP, then circuit director Salvador Servia said the circuit would be modified, according to La Vanguardia newspaper.
Vettel has 93 points, Hamilton 59, Webber 55, Button 46 and Alonso 41 after his first podium of the season in Turkey.
Red Bull leads the constructors' standings with 148 points, McLaren has 105 and Ferrari 65.
Michael Schumacher's deflating comeback has yet to spark with the Mercedes driver 11th with 11 points and slipping out of the championship picture for the second straight year of his comeback.
''I was not happy with my weekend in Turkey, there have been clear signs of improvements for us as a team, which obviously push and re-boost my motivation even more,'' the seven-time champion said. ''We are all determined to make progress.''
---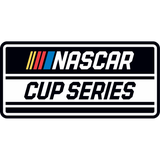 Get more from NASCAR Cup Series
Follow your favorites to get information about games, news and more
---