NASCAR Cup Series
NASCAR Cup Series
Vettel, Button want F1 changes
Published
Jun. 1, 2011 4:02 p.m. ET

World championship leader Sebastian Vettel and former champion Jenson Button are calling for Formula One to improve safety measures in the wake of the frightening crash that hospitalized Sergio Perez.
The Mexican rookie sustained a concussion and sprained thigh after becoming the third driver to crash Saturday during qualifying for Sunday's race. Nico Rosberg and Vitantonio Liuzzi were unhurt in practice earlier in the day.
''Things like this are a bit of a wake up call so we have to make sure we learn from this,'' said Vettel, who took the pole position and went on to win the Monaco GP for his fifth victory in six races this season.
Perez, racing in the third session for the first time this season, lost control of his Sauber as he was about to come out of the tunnel. The front slid to the right and slammed into the tunnel barrier, spinning the car round and sending it into a tire wall on the circuit.
A medical crew rushed to the car, and a giant blanket was immediately draped over it. After a few minutes Perez was taken to the hospital and the battered car was lifted off the track.
''For the future, here or places like Singapore, it's our job, the driver's job, to make sure we defend ourselves,'' Vettel said. ''(To say) we need this and that much space here and there, and that should be the target.''
Button, the 2009 F1 champ, had a similar tunnel crash in 2003.
''It's an area where it's very difficult to do anything about in terms of safety, because it is what it is in Monaco - a street circuit,'' Button said. ''I still think we need to look further at what we should do.
''There have been improvements, but we need to find a solution. ... It is a dangerous sport, but I think we do need to keep tweaking in certain areas.''
Perez hit the tunnel wall after going too wide and bounced out sideways, powerless to control his car.
That moment brought back stark memories for Button.
''At that point you become a passenger, you have no control of the car, you lose braking capability,'' he said. ''It's when you first hit the brakes, the rear goes very light.''
Perez was released from the hospital on Monday after two days of tests and observation.
In a statement issued by Sauber, the 21-year-old said he still had a ''little bit of pain in my leg and in my neck, but this comes from muscles and is nothing to worry about.''
He was ''pretty sure'' he would be driving in the next race in Montreal on June 12.
---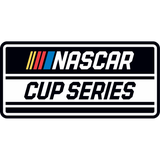 Get more from NASCAR Cup Series
Follow your favorites to get information about games, news and more
---