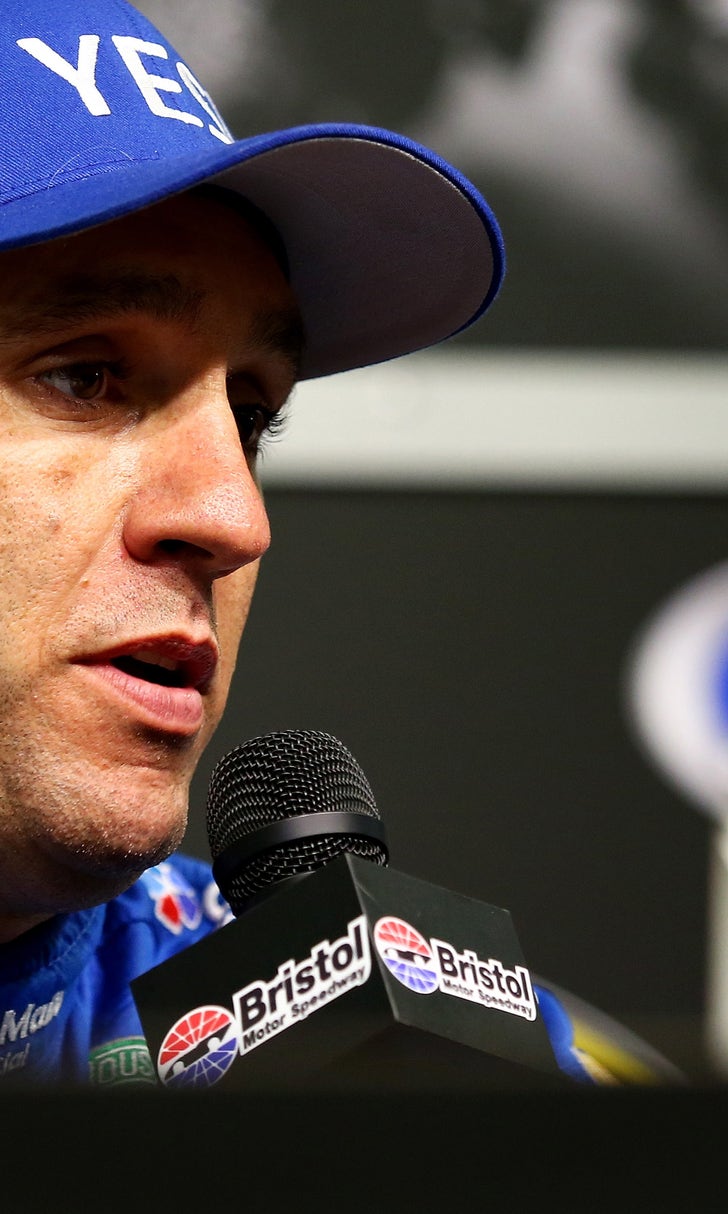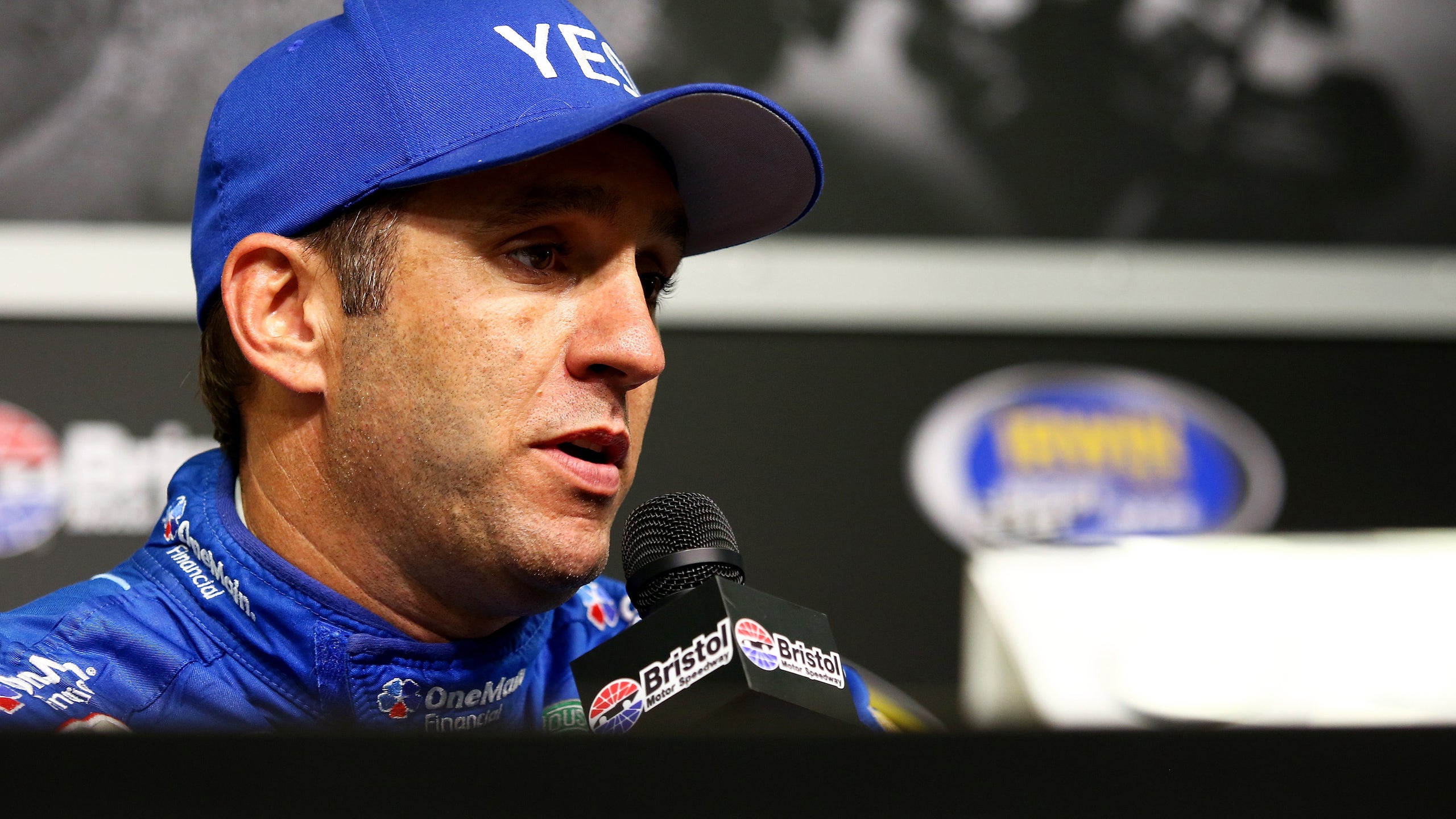 Unsigned with Roush Fenway for 2016, Sadler discusses situation
BY Tom Jensen • August 21, 2015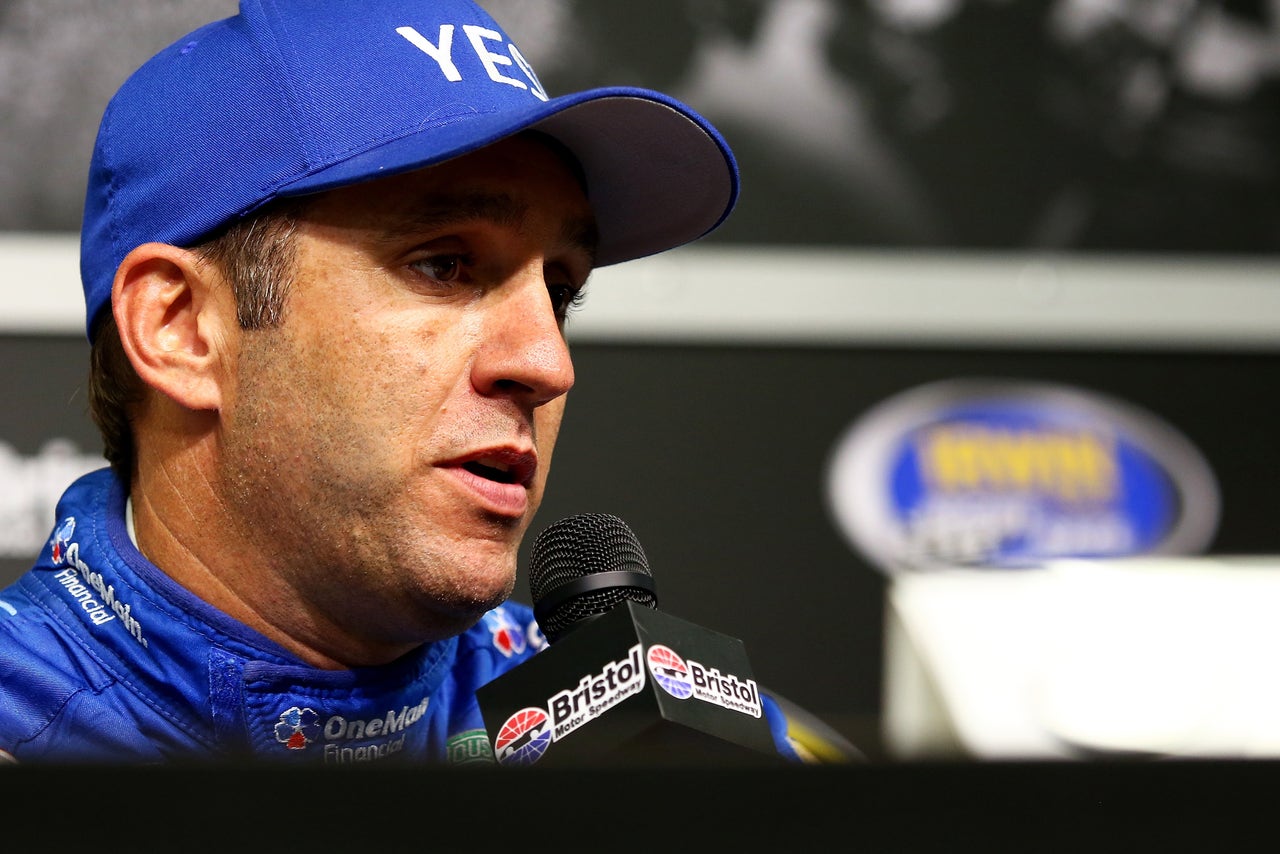 NASCAR veteran Elliott Sadler said Friday that his plans for next year remain up in the air, as he has not signed a contract extension with Roush Fenway Racing or a new deal with another team.
Recent reports had Sadler and his longtime sponsor, OneMain Financial, moving to the JR Motorsports NASCAR XFINITY Series squad next year, but Friday morning at Bristol Motor Speedway, Sadler said nothing definite has been decided for 2016.
"I saw the reports come out just like you did and the report was about 50/50 -- 50 percent true and 50 percent not true," Sadler told reporters during his media availability at the Tennessee short track. "The true part was I had not signed and have not signed with anybody, so that part of the report was definitely true. The rest of it, I have no idea about. I don't have anything to announce here today. We're still working through some things for next year."
Asked when his situation might be settled, Sadler indicated he didn't know.
"There's a lot of moving parts right now," he said. "There's a lot of stuff going on right now in our sport. Just when you think something is gonna happen, something else happens over in the corner. There's a lot of stuff going on, so we'll see."
Sadler comes into Friday night's race at Bristol still very much in the XFINITY Series championship discussion. He is fifth in the standings, 40 points behind his teammate and series points leader Chris Buescher.
"I've got a lot of good friends on this team and we've got to go out and try to put our best foot forward," said Sadler. "I really want to win a race really bad over here. I want to win one for Jack (Roush, team co-owner). I really want to win one for Doug (Yates, engine builder) and everybody on that team."
---
---