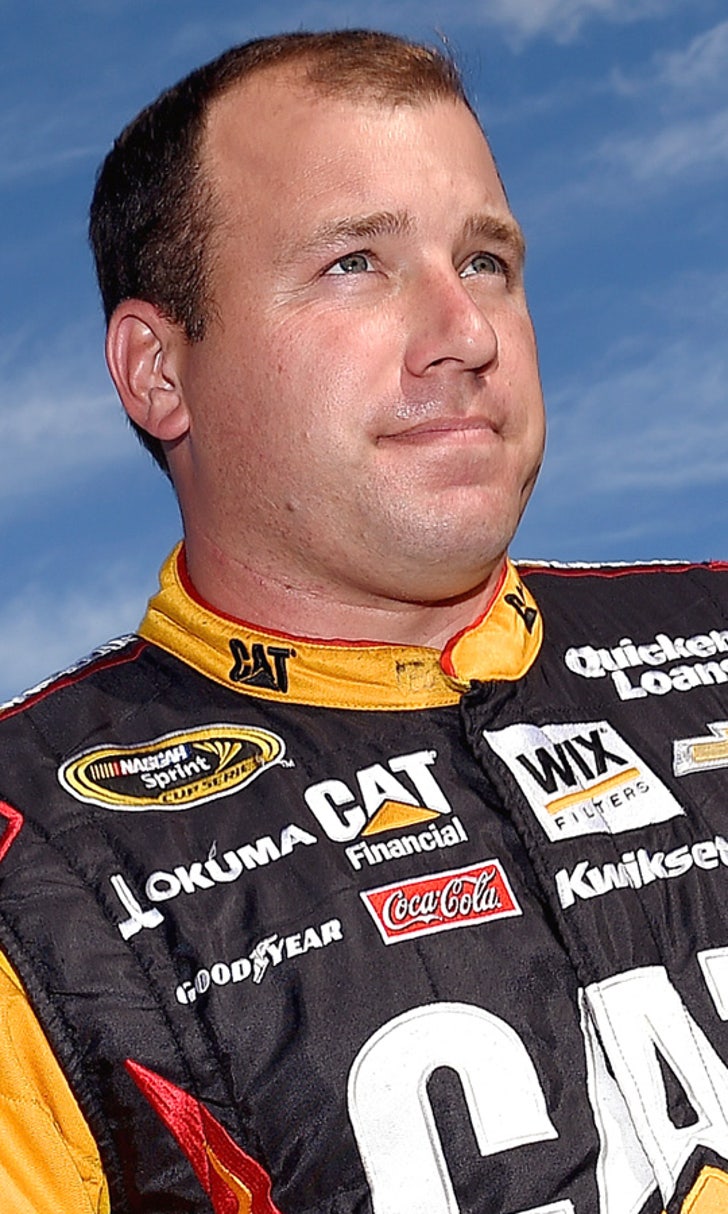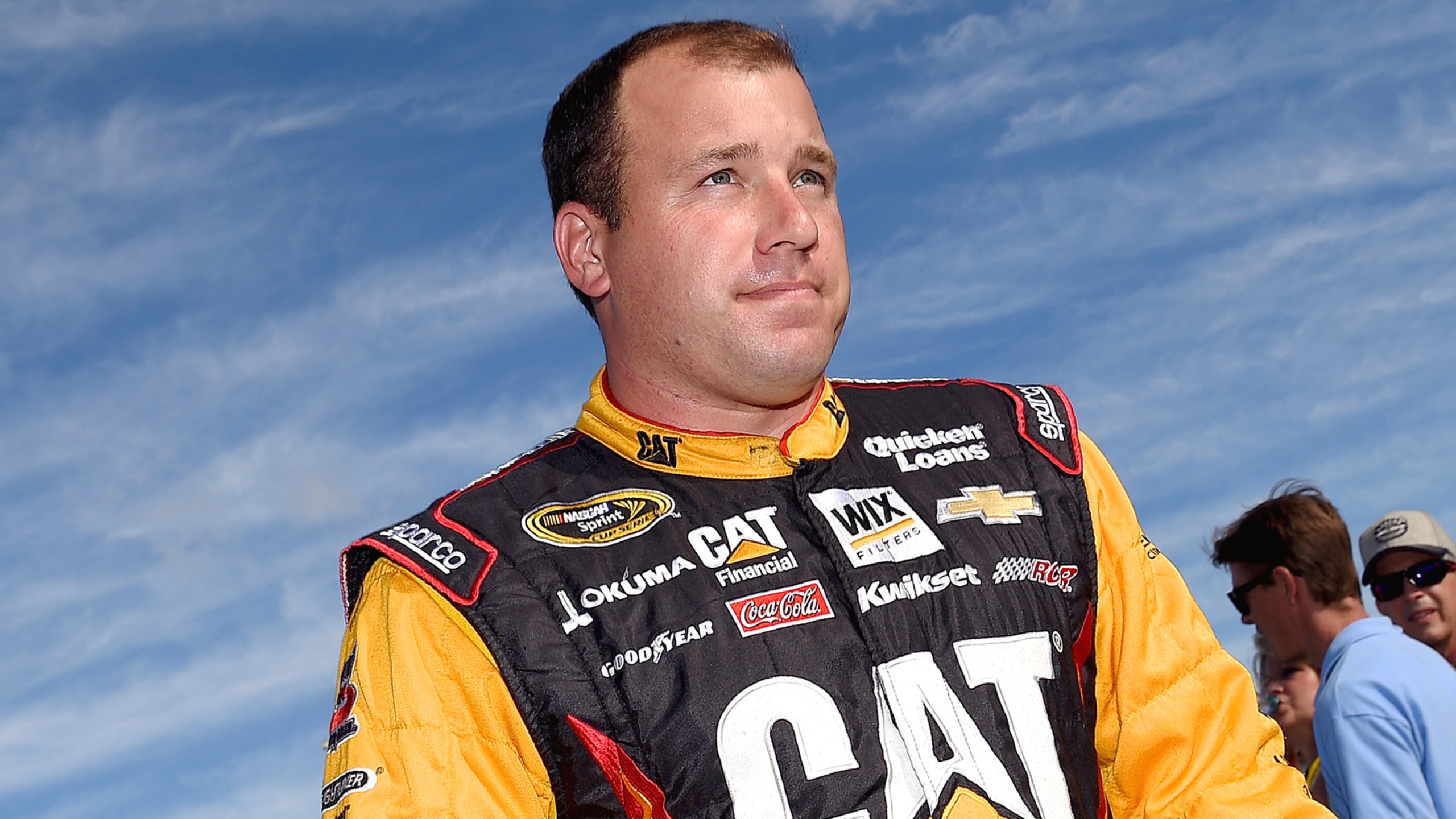 Underdog Ryan Newman falls just short of huge Homestead upset
BY foxsports • November 16, 2014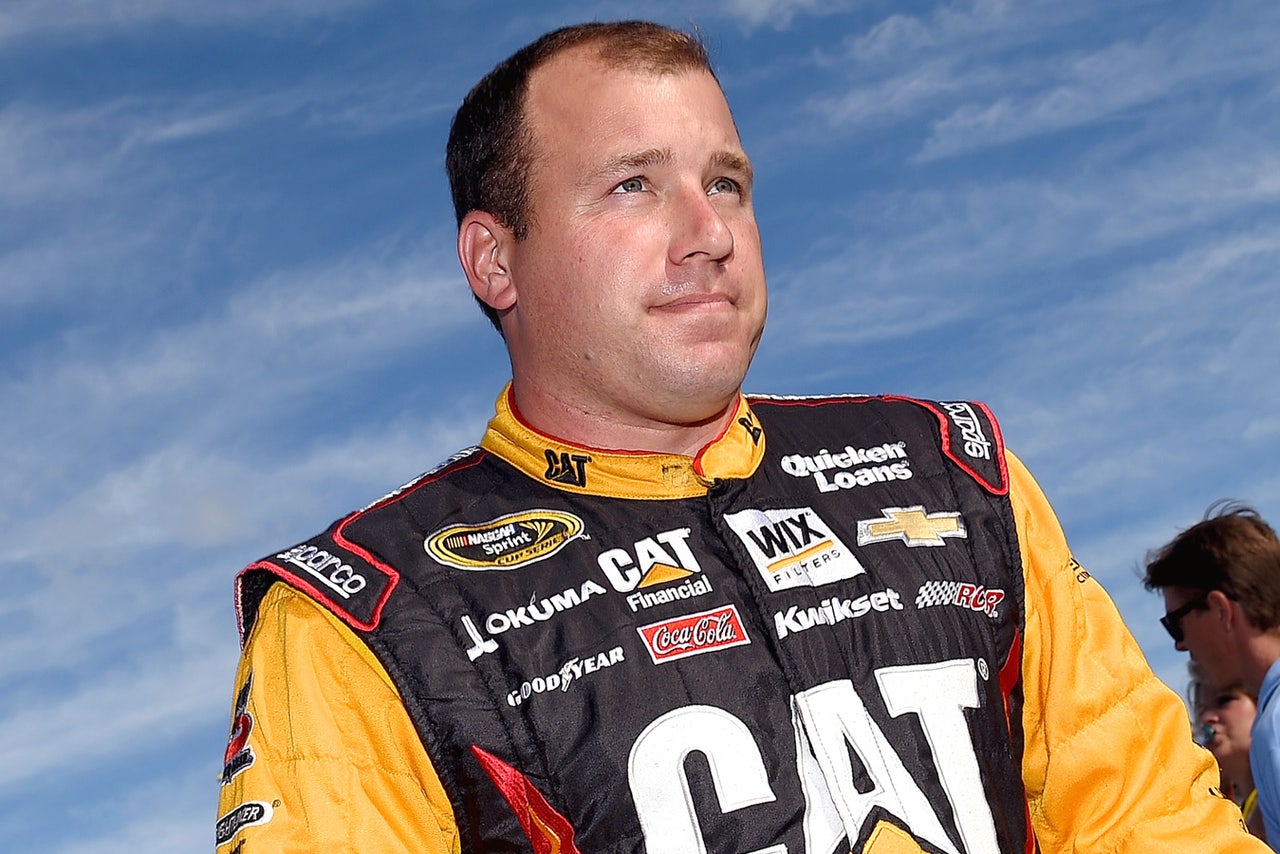 Ryan Newman started Sunday's NASCAR Sprint Cup Series season finale at Homestead-Miami Speedway as the underdog of the four championship contenders.
Yet in the closing moments of the 2014 season, it was Newman who found himself in the best spot to challenge Kevin Harvick for the victory and the title.
He just couldn't quite make it happen. Despite closing in on Harvick's back bumper, Newman was not able to catch the No. 4 Stewart-Haas Racing Chevrolet as Harvick scored his fifth win of the season and his first NASCAR Sprint Cup Series championship.
Running the deepest in the field of the four championship contenders for much of the 267-lap race, Newman and his crew chief Luke Lambert gambled with a two-tire call on the final stop of the night to gain track position with 18 laps to go.
Restarting the race with 15 laps to go, Newman lined up third and had a renewed shot at the title as Logano had a terrible pit stop that eventually eliminated the Team Penske driver from contention.
Newman's No. 31 was the strongest it was all race as he challenged Harvick and Hamlin for the race win and the championship, but he had to endure two more late-race restarts.
Prior to the final restart with three laps to go, team owner Richard Childress told his driver, "Showtime." Before taking the green flag, Newman told his crew, "I may only come back with the steering wheel, boys."
Despite his comment, Newman would never have the shot as Harvick pulled away on the final restart and drove away with the win and the title. In the end, Newman was 0.5 seconds away from his first win of the season and the first championship of his career.
"Restarts hadn't been my strong suit with the package we've been running. So, that was a little bit tough," said Newman. "I thought about hauling it in there wide open on Kevin, but that wouldn't be the right thing to do. I wouldn't want him to do that to me."
Newman used a last-lap door slam on rookie Kyle Larson last weekend at Phoenix International Raceway to qualify for the championship round, but said the circumstances were different Sunday in Homestead.
"I could have kept it wide open and washed up into him, and it wasn't the right move," said Newman. "It wasn't what I would have wanted him to do to me.
"If we were close enough on the last lap, it might have been a different game, but it wasn't," he said. "I slipped off Turn 4 coming to the white (flag), and at that point it was pretty much over. I really was hoping he would slip a tire, blow a motor, something like that, that was our only hope. All those things go through your mind, but I had a pretty good run and cut down to the bottom and just ran out of racetrack, ran out of room, and he had the air, he had the line."
In his first year with Richard Childress Racing, Newman flew under the radar for much of the season, but used consistency to earn a spot in the 16-driver Chase field and advance his way into the Championship 4 season finale at Homestead.
Although he went winless on the season, Newman recorded five top fives and 16 top 10s en route to a career-best finish in the Sprint Cup standings.
"Luke and the guys did an awesome job," said Newman. "We came back for the entire season to make our best finish our last finish. It is disappointing, don't get me wrong, but there's no point in being a sore loser. It's some motivation, some momentum for the off‑season to get started for Daytona, and just look forward to the opportunity for next year."
For crew chief Luke Lambert, he nearly won his first career Sprint Cup Series race and championship all in one night, but came up one spot short. 
"We played the strategy hoping the last caution wasn't going to come out," Lambert told FOXSports.com. "We felt like we did all the right things to give us a shot at winning. Had we not had that last yellow.
"Just really proud of everyone's effort," he said. "I feel like we did everything we had to do to give ourselves a great opportunity to win it and we were really, really close."
Despite entering the championship race at Homestead as the clear underdog, Lambert believes the end results will show their team refused to give in.
"It just shows you what kind of fight we have in us," he said. "We struggled a bit at times this season, and everybody's put their head down and gone to work, and we're not done yet."
Part of the inaugural winner-takes-all championship race in this new format, Newman was thankful to simply have a shot at earning his first Sprint Cup trophy.
"For me personally, it's the first real championship I've been in position to lose in the last race," he said. "I think Denny has been close before with the Chase format, but this is the first time I barely had a shot of anything within the last race or last couple of races."
With his typical dry wit, Newman found the perfect target for why he lost the championship battle to Harvick.
"I was thinking after I got out of the car, our tables really turned if you think about it when (Jeff) Gordon didn't win Phoenix," he said with a smile. "Because if he'd won Phoenix, Harvick would have been out and we'd have been the top guy at the end of the race. I blame all this on Jeff Gordon."
In all seriousness, Newman feels the experience of contending for the championship this season will prepare him and his team to do it again in 2015.
"They say you've got to lose one before you can win one, I'm ready to win one now," he said.
VIDEO: Ryan Newman reflects on late-race battle with Kevin Harvick
---
---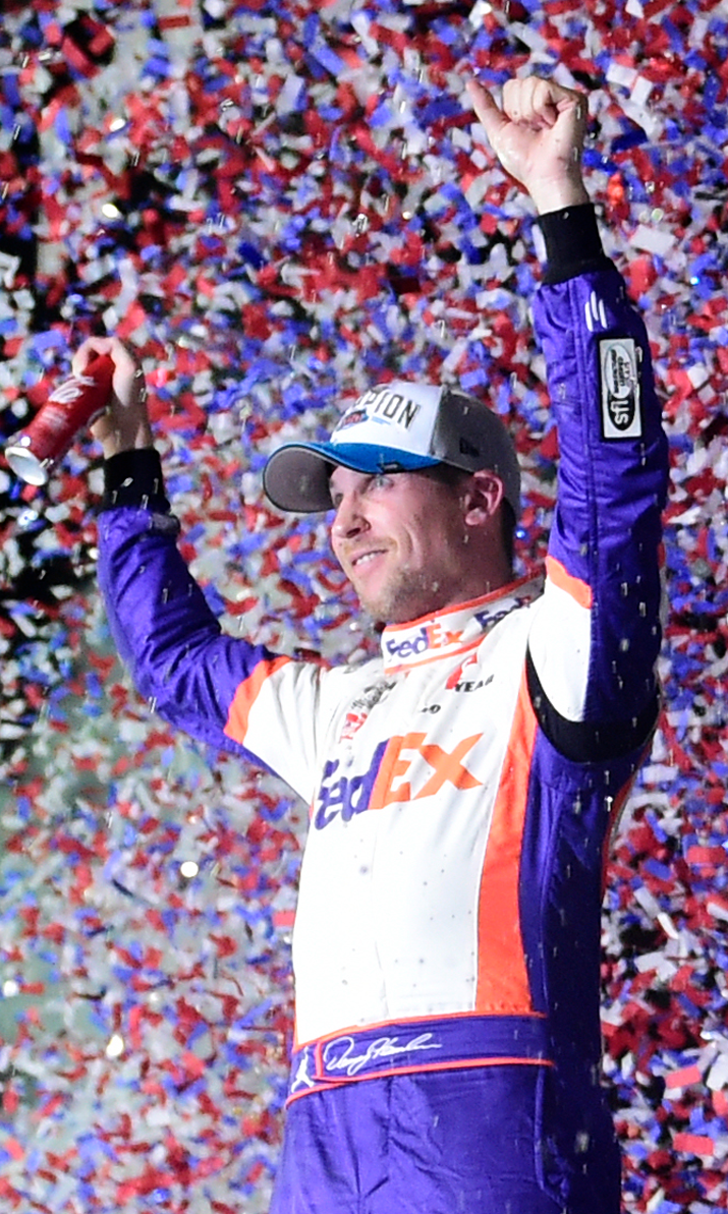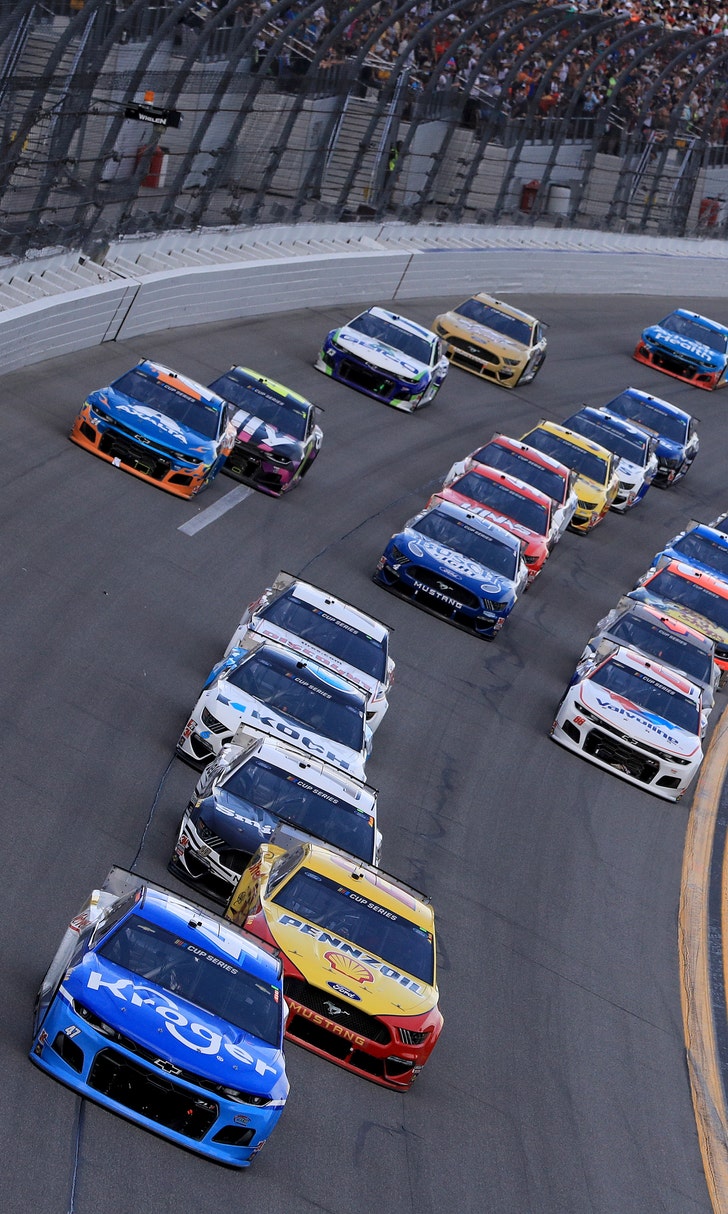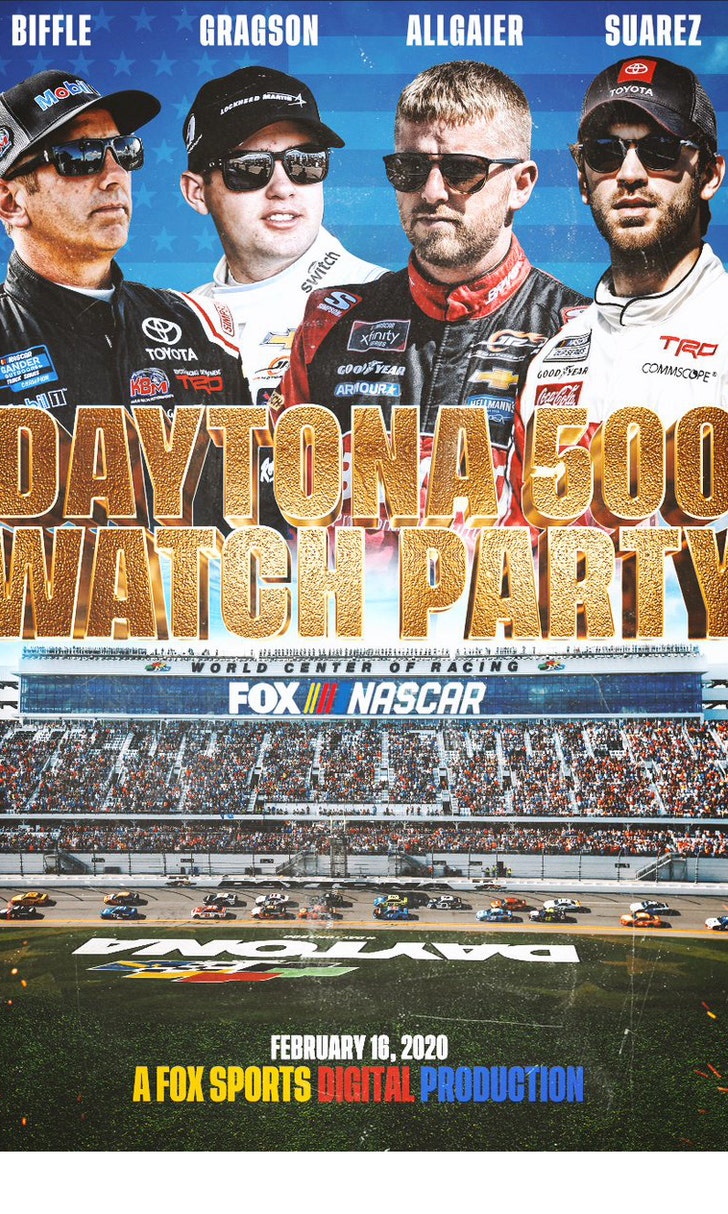 The Daytona 500 Watch Party!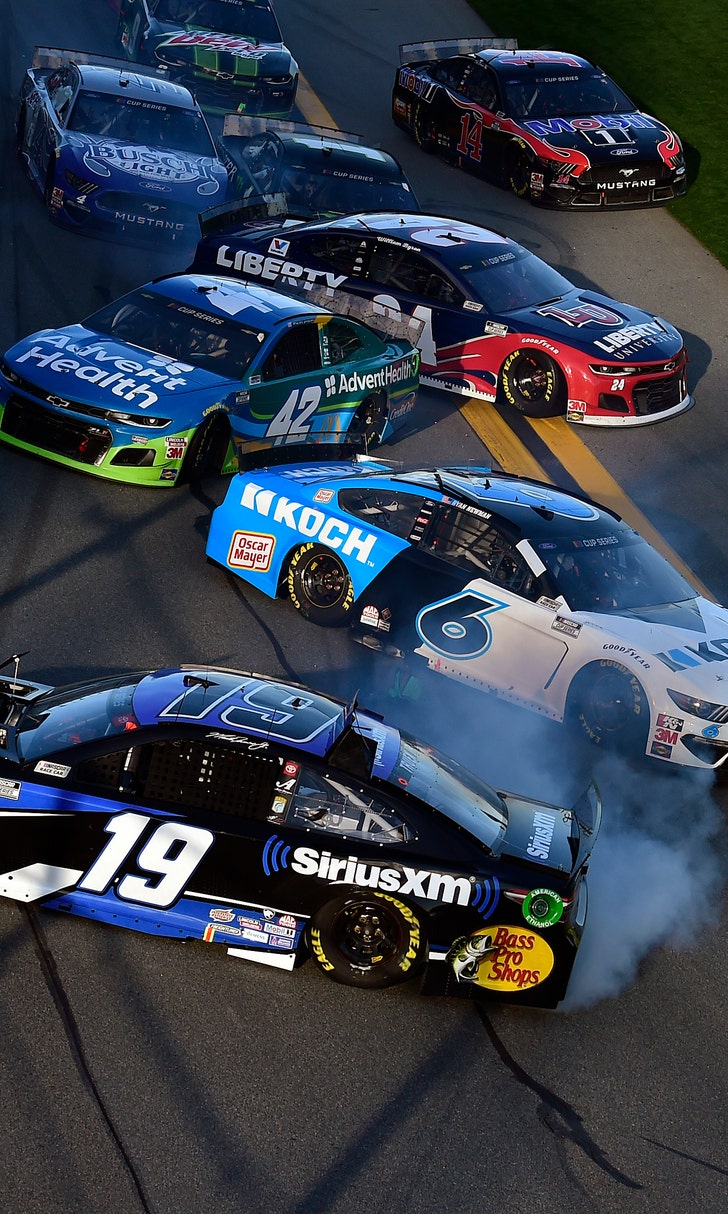 The Numbers Game At Daytona