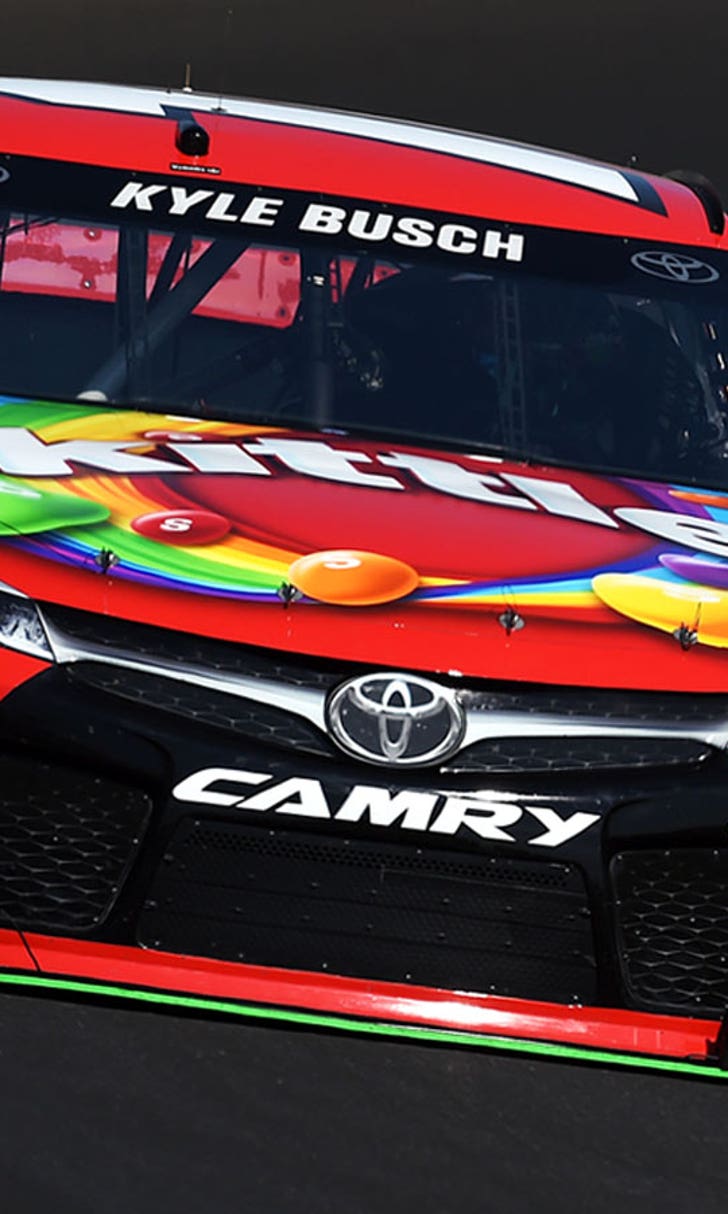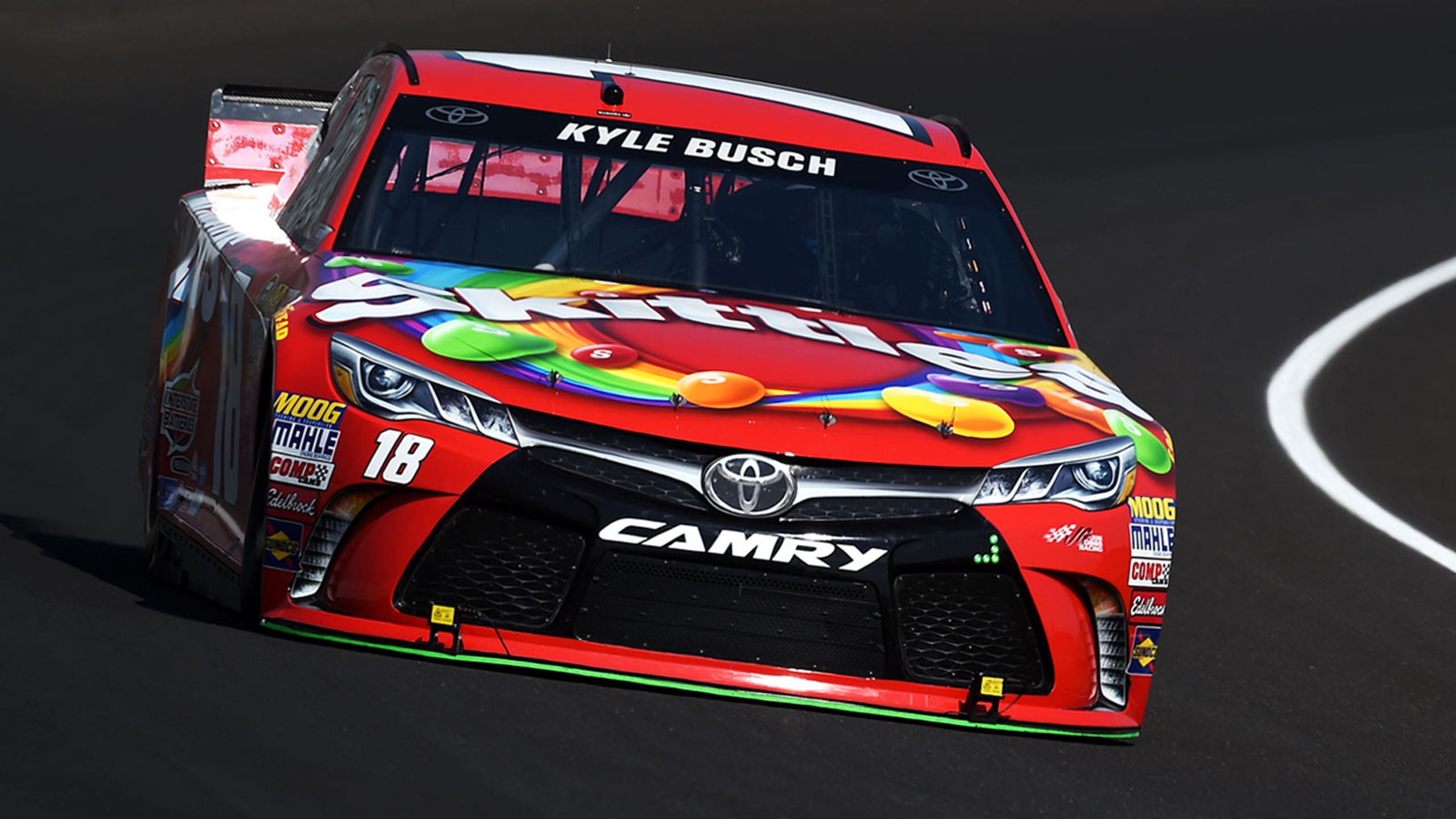 Treasure hunting: Kyle Busch still seeking NASCAR's crown jewels
BY Jared Turner • July 25, 2015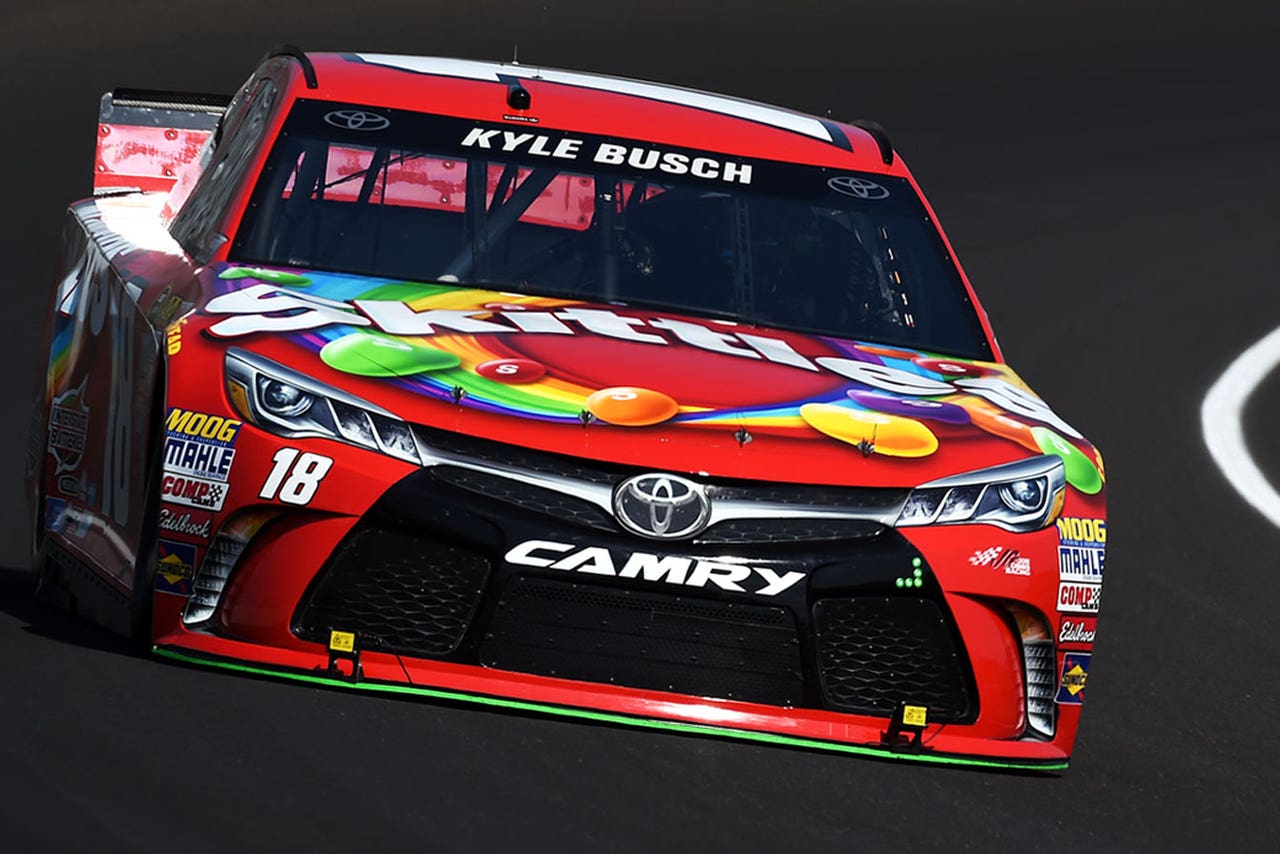 Since joining NASCAR's top series a decade ago, Kyle Busch has often made winning look easy.
Winning the sport's biggest races -- the Daytona 500, the Brickyard 400 and Coca-Cola 600 -- has been an altogether different matter.
Despite all the success that Busch has achieved in NASCAR's three major divisions, he has always come up empty in the three "crown-jewel" events that in the eyes of many observers separate the good drivers from the great ones.
Busch's next opportunity to end his streak of futility in the sport's marquee races comes on Sunday at Indianapolis Motor Speedway, a track where he has finished second in two of the past three years but never kissed the hallowed bricks at the start/finish line.
How bothered is Busch by the fact that he's never been able to close the deal in the Daytona 500, the Brickyard 400 or the Coke 600?
About as bothered as you would expect from a guy who is nicknamed "Rowdy" and widely revered as one of the sport's purest driving talents.
"As far as missing out on some of the big races in the series, of course I would love to be able to have those checked off the list and to not be looking for just one victory, but two or three at some of these places," Busch said on Saturday at IMS. " ... It's a little disappointing that I've been around this long and haven't won those races, but the things haven't all quite worked out and haven't put ourselves in the exact perfect position in order to win those races.
"We just need to continue to do that and continue to race and act like we have here these past three or four weeks."
Busch comes into the weekend on a roll, having gone to Victory Lane in three of the past four races after missing the first 11 races of the season while recovering from foot and leg injuries suffered during an XFINITY Series race at Daytona in February.
Based on the recent trends, Busch has never arrived at the Brickyard with a better chance of breaking through.
"Like the last three or four weeks, sometimes luck is going to be on your side a little bit, but you also have to be able to get yourself in that position so when the luck does go your way, it pays off," the Joe Gibbs Racing driver said. "We've done that. I'm just not sure I've seen that kind of luck work for me at some of these big marquee events, being able to come off pit road first or having the right amount of tires when you come off first and being able to come off pit road first and being able to hold the field off behind you. It all kind of depends."
Will Busch's resume -- which includes 32 Sprint Cup wins, 71 XFINITY Series wins and 42 Truck Series wins -- ever be complete with a trophy from one or more of the crown jewels?
Busch has pondered that possibility and learned how to keep some perspective when things don't work out.
"It's bothersome, but at the same time you go to that race on a particular weekend and you think, 'If we get it, we get it. If we don't, we don't,' " he said. "It's kind of the way it works. ...
"I'd love nothing more than to win some of these big races. You look at one of the top four -- I have the Southern 500, which is probably fourth on the list. To get those top three -- the Daytona 500, Brickyard 400 and the Coke 600 -- those certainly would be nice accolades to add to my resume."
VIDEO: Winner's weekend at New Hampshire Motor Speedway for Kyle Busch
---
---