NASCAR Cup Series
NASCAR Cup Series
Track prez has big plans for Daytona
Published
Jan. 22, 2013 5:48 p.m. ET

Daytona International Speedway is getting a facelift — and for the grand dame of superspeedways, it's time.
Track president Joie Chitwood believes that "the World Center of Racing" which holds NASCAR's annual kick-off party with the Daytona 500 needs to "live up to the expectation that the fan has when they attend the Super Bowl" of stock car racing.
"We have to make sure we continue to raise our game and have a property that meets our fans expectations for the next 50 years," Chitwood said. "That's really our goal."
From a historical perspective, there are still some of the original seats that date back to when the 2.5-mile track debuted in 1959. While Chitwood feels that it's "cool" to hold on to the sport's roots, he's hoping that the track's latest project will appeal to new and existing fans alike in the long term.
Over the last year, Chitwood has researched the capital improvement project. He's done due diligence with local zoning authorities and hired Rosetti Architects out of Southfield, Mich., which created the designs for Ford Field and the USTA Center at Flushing Meadows, N.Y., among others.
Chitwood believes that redevelopment means more than "just changing a seat out" of the existing property and providing a great state of the art stadium feel for the future.
"We love to take a look at other sport's properties all the time in terms of what are the innovations out there, what enhancements are people doing that would be of interest in our motorsports world," Chitwood said. "We did round up some fan focus groups and talked about some of the amenities and opportunities that we'd want to put in a redeveloped property.
"We learned a lot from our Sprint Fan Zone. What a great investment. Instead of a garage – everyone has garages — we created a fan zone opportunity where fans could stand on top of the building and look inside the windows where teams are working on cars. I saw Danica signing autographs through that little cut-through window during testing.
"We took something as simple as a garage and turned it into a fan opportunity. We need to keep thinking about that as we redevelop the frontstretch. You've seen us spend a lot of resources on the infield. We need to look at the outside of the property."
Although the plan has yet to be approved by International Speedway Corp., by Speedweeks at Daytona, Chitwood is hoping to have a more distinct plan — with timing and costs.
But for the fans of Daytona International Speedway, expect to be wowed.
---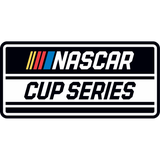 Get more from NASCAR Cup Series
Follow your favorites to get information about games, news and more
---