NASCAR Cup Series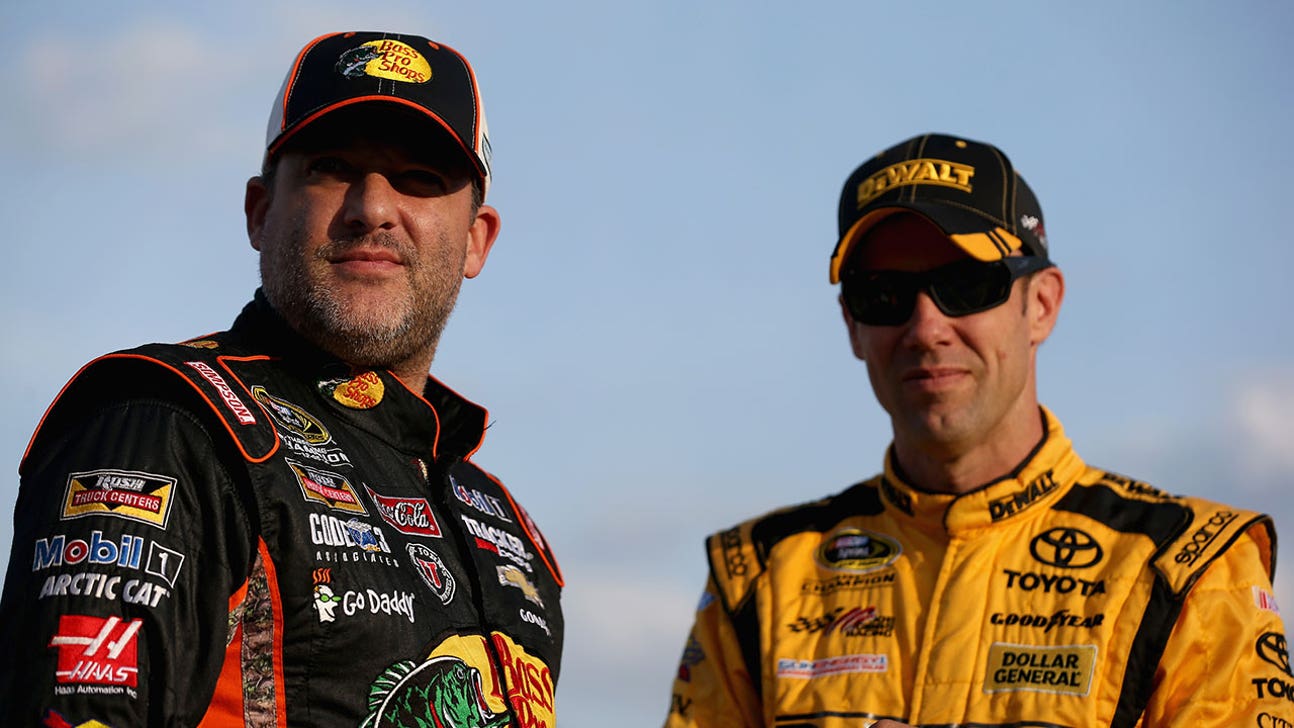 NASCAR Cup Series
Tony Stewart sounds off on lack of clarity on acceptable driver etiquette
Published
Nov. 20, 2015 10:00 a.m. ET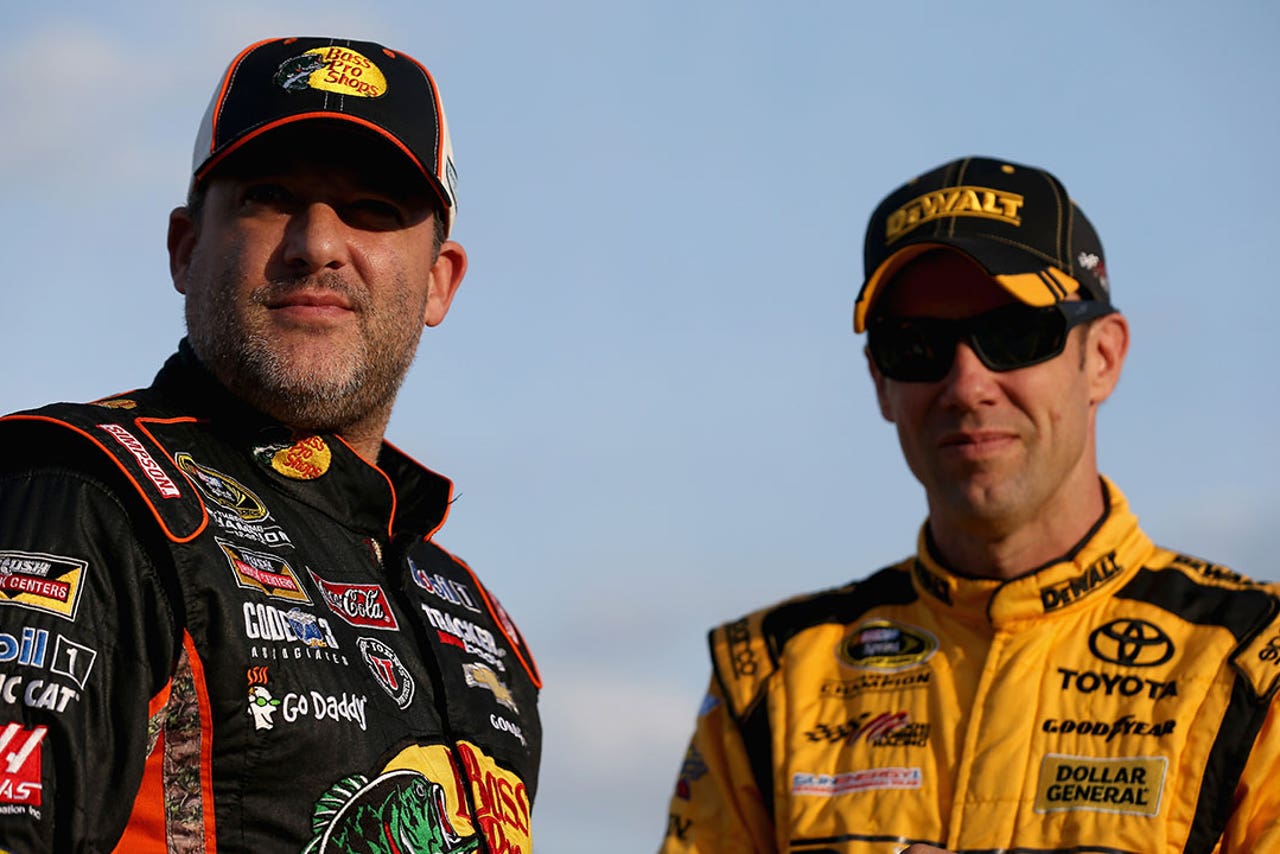 Although it's been nearly three weeks since Matt Kenseth deliberately wrecked Joey Logano, rocking the entire NASCAR world and earning himself a two-race suspension, the fallout from Kenseth's controversial move continues.
During Thursday's Championship 4 media day in Hollywood, Florida, three-time Sprint Cup Series champion Tony Stewart was asked if he now had a clear understanding of what's acceptable and unacceptable on-track behavior, from NASCAR's view.
While the sanctioning body threw the book at Kenseth for retaliating against Logano -- then a Chase driver -- while running several laps down, NASCAR chairman and CEO Brian France dubbed the contact between Kenseth and Logano while battling for the lead three weeks earlier as "quintessential NASCAR."
"We're all as confused as you guys are," Stewart told a group of reporters on Thursday. "What was it, two years ago, (actually it was 2010) where we were all told (by NASCAR) to, 'Have at it?' Nobody here said, 'Have at it,' but it's kind of a touch of confusion for us as drivers to sit there and figure out what it all means and where it's at. I mean, for everything else we do in the series, there's a defined rule in a rulebook that tells you what that is, and that's one thing that's never been present in this sport is a defined line on what the etiquette is.
"Before, it used to be the drivers took care of themselves and it was all on us to decide what it was, but it was a touch of sensitivity each week of trying to figure out what that needs to be and where it needs to be and how to control it and manage it."
With four drivers vying to leave Sunday's winner-take-all season finale at  Homestead-Miami Speedway as the 2015 Sprint Cup champion, it's possible that one or more of the contenders could rough up each other up if it means the difference between winning a championship and losing it.
Would a situation similar to the one at Kansas, where Logano spun Kenseth while the two raced for the lead, be just as acceptable among title contenders Kevin Harvick, Jeff Gordon, Kyle Busch and Martin Truex Jr. in Sunday evening's high-stakes affair?
"I think you've got to ask those four guys because they're the ones that really have to answer that question for you," Stewart said. "I think you've got to look at the scenario that they're put in, and that's got to be part of your answer. Don't blame the players, blame the game. Whatever they do and whatever they feel like is the code of conduct, I think that's between those four guys, and they have to be the ones that have to mutually agree upon it."
While Stewart stopped short of condoning Kenseth's highly flagrant actions carried out against Logano at Martinsville on Nov. 1, Stewart isn't willing to fault the 2003 Sprint Cup Series champion for seeking some form of payback since Logano's move at Kansas ultimately cost him a shot to advance in the Chase and keep his title hopes alive.
Kenseth's retaliation against Logano, likewise, ultimately prevented Logano from advancing to another round.
"I think when you look at what happened, if it was a 36-week season, the drama behind it wouldn't have been near as crucial, but don't hate the players; hate the game," Stewart said. "Hate the scenario that they're put in to where somebody takes you out and can ruin your opportunity. I mean, it ruined two guys' opportunity to make it to (the Championship 4)."
Stewart isn't convinced the Kenseth-Logano saga would have escalated to the level it did if it had occurred before the elimination-style Chase format was introduced in 2014.
"The game didn't used to be this," said Stewart, who won all three of his Sprint Cup Series championships before the days of Chase elimination rounds. "This wasn't the game eight years ago, five years ago. It was totally different. And now the game has changed, and now we're seeing the results of when you back drivers in a corner, this is what happens."
While one driver spinning another driver out to win has happened countless times throughout the 65-plus year history of NASCAR, doing so in a Chase-elimination or winner-take-all scenario makes late-race aggression much more likely play a large role in who wins the title.
"It always been a part of the sport," Stewart said. "But what's different about it is that it's a season championship that could be decided off of it, where 10 years ago it wasn't necessarily deciding a championship in one corner, in one race."
---
---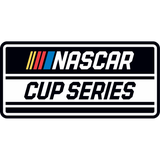 Get more from NASCAR Cup Series
Follow your favorites to get information about games, news and more
---