Tony smokes, Carl's on the ropes
BY Darrell Waltrip • November 8, 2011
We've all said that 2011 is a year of surprises for the NASCAR Sprint Cup series. It all started in February with Trevor Bayne coming out of nowhere to win the Daytona 500. It continued with a list of other first-time winners. Then in mid-summer, you had Brad Keselowski, who was pretty much an also-ran up to that point, catch fire and make a remarkable run to get into the NASCAR Chase for the Sprint Cup.
Well now it all continues with Tony Stewart and the No. 14 team in the Chase. If you look back to the early part of the season, they seemed to have a little spark to them but some races they might have and should have won slipped through their fingers. Then through the middle of the summer months and literally right up to the time the Chase started, they were going nowhere and nowhere fast.
On most weeks you would even see his teammate, Ryan Newman, outperforming Stewart. Bristol in August and Dover in early October were probably the lowest points. At Bristol, Tony finished 28th and was three laps down. Then at Dover, he finished 25th and two laps down. If you remember at Dover, they were junk when they unloaded and never got any better all weekend.
The No. 14 did just enough to make the Chase. Remember after the September Richmond race when he went to the media and was saying they probably didn't deserve to be in the Chase? He even went as far as to say they probably were taking up a slot in the Chase that someone who was running much better than they were deserved more.
The numbers from the first 26 races don't lie. Tony had no wins. Tony had no poles. In 26 races, he only had three top-five finishes. He was fortunate to get some momentum at a critical time. In September in Atlanta, the next-to-last race of the regular season, Tony finished third. Then the very next week at Richmond, which closed out the regular season and set the Chase field, Tony finished seventh. Those two events were the saving grace that let him hang on and make the Chase.
I ask you this, was there anyone who thought when the Chase started in Chicago in mid-September that Tony Stewart even had a chance of being the champion? Sure, he made the Chase but who gave any credit to him being a contender and not just a pretender? Did you have Tony at the top in your Fantasy Racing League for the Chase? I doubt it.
What Tony Stewart, the No. 14 team and the entire Stewart-Haas organization have done in these last eight weeks is mind-boggling. You talk about going from zero to hero and doing it at warp speed, well that's the No. 14. In eight races, they've now won half of them. Heck, Tony stunned the NASCAR world by coming right out of the box and winning the first two races of the Chase.
Now we know back in the summer when the Penske cars, especially Keselowski, came to life and went on their incredible run it was partly due to changes made back in the shop. We don't know of big changes like that within Stewart-Haas Racing.
I bet when the season is over and things settle down a little bit, we find that something took place over there. Something has to have changed to light that team up. I said last week that Smoke has turned into Fire and I really mean it. But what is the rest of the story? I think time will tell us those answers. You know that I always see those black helicopters that circle around all the time. Well my black helicopter radar is going off the charts right now because of the night to day turnaround of Tony and his team. There has to be something more that's happened over there than just calling the team out to the media following the Richmond race by saying they didn't deserve to be in the Chase.
Now when you turn to the guy that is now only three points ahead of Tony in the championship Chase, I think it would be safe to say that Carl Edwards has found Jimmie Johnson's Lucky Horseshoe. Carl's been very, very lucky at critical times this year. He has only won a single race, but his consistency has been unbelievable.
We've had 34 races this season and Carl has finished in the top five in half of them. The numbers look even stronger when you look at his 24 Top 10s. That is a model of consistency. So while he's not winning the races week in and week out, he is finishing right up near the winner and putting a lot of points on the board.
So Carl and Tony give us a real contrast of consistency vs. winning in this year's Chase. Tony has made up a ton of ground by winning four races so far. Carl's been able to continue to hold the lead with great finishes. One of my most favorite sayings is max points. Johnson's crew chief Chad Knaus coined that phrase and it means when the weekend is over, you have won the most points possible. You get max points by leading a lap, leading the most laps and then winning the race.
That kind of performance has allowed Tony to make up 21 points on Carl in this last handful of races. Now with only Phoenix and Homestead left to settle everything, these two guys are only three points apart. The reason I say Carl is on the ropes is because he looks kind of nervous, plus I think Tony might be in his head.
Tony has all the confidence in the world. He is like Cool Hand Luke, all calm and collected. Over in the No. 99 you get the sense that Carl has that doubt creeping in and knows he might be in trouble. Sure Carl does have a three point lead and trust me, I would always rather be leading by three points than trailing by three at this point of the season.
We are down to a two-man race again. I say it every year simply because history shows us no matter what point system NASCAR uses, by this time of the season there normally are two guys battling it out and a third guy just close enough to maybe have a mathematical shot. History doesn't lie. The one thing we learn from history is we don't learn from history, plan and simple.
Now we head to Phoenix and nobody knows what is going to happen there. It's a new configuration and a new surface. All the teams did test there, but that definitely is not the same as racing there with 43 other cars on the track. I look at Phoenix as the third wild-card event of the 2011 Chase. First it was Talladega, where fortunes can turn in a split second. Then a week later it was the same at the paperclip we call Martinsville Speedway. That is another track where you can have your day ruined by someone else's mistake in a blink of an eye. So Phoenix to me completes the Wild Card Trifecta. Whoever can come up with the magic setup for this new configuration and new surface is going to come out looking like a genius.
Of course the biggest story over the past weekend wasn't who raced Sunday at Texas, but more so who didn't. Kyle Busch went over the line Friday night in the Truck race and got himself parked for the rest of the weekend by NASCAR. He was not allowed to run the Nationwide event nor, more importantly, the Sprint Cup race.
He has dodged a lot of bullets this season — from on-track incidents, to speeding tickets, to fist fights with opposing owners — but I really thought after what I saw happen in the truck race that he was done. It was way over the line and way out of line. NASCAR was of the same opinion, so they parked him for the rest of the Texas weekend and have followed that up with a $50,000 fine and probation until Dec. 31.
NASCAR made it clear in issuing this penalty that if there are any issues with Kyle for the remainder of the year, he faces indefinite suspension from the sport. He needs to get through Phoenix and Homestead with no issues. He needs to get this year behind him.
Despite all the issues this year, we definitely have seen a maturing process taking place with Kyle. As I have said repeatedly, getting married will help with that. With that said, it is still a work in progress because obviously he had a flashback in the truck race and that flashback almost put him out of business.
You can only expect your sponsors, your owner, your competitors and your sanctioning body to put up with so much. He's used to the fans being upset with him, but he really went way over the line this time with all his other supporters and I hope he realizes it. He literally has reached the limit with everyone across the board.
The reality is there is only one guy that has beaten Kyle Busch and has beaten him pretty consistently. When Kyle looks in the mirror, he is staring at that guy. Obviously only he can tell us what it is, maybe it is anger, but until he can get control of it and his emotions he might literally find himself without a job, without a ride.
"Boys have at it" has done much to help the situation. You never have to tell Kyle that because he will do it instinctively. But then when you give him permission to do it, well, you end up with situations he is facing now. Kyle has the god-given talent that few others have ever seen. That we all know. However, until he can get his act together and control his emotions he will never be a great driver or champion.
He has to learn to respect his competitors. Just because someone bumps you doesn't mean you fly off the handle and wreck them. Hopefully he will learn from what happened at Texas and it will be a crystal clear wake-up call that will help get him straightened out and on with the rest of his career.
---
---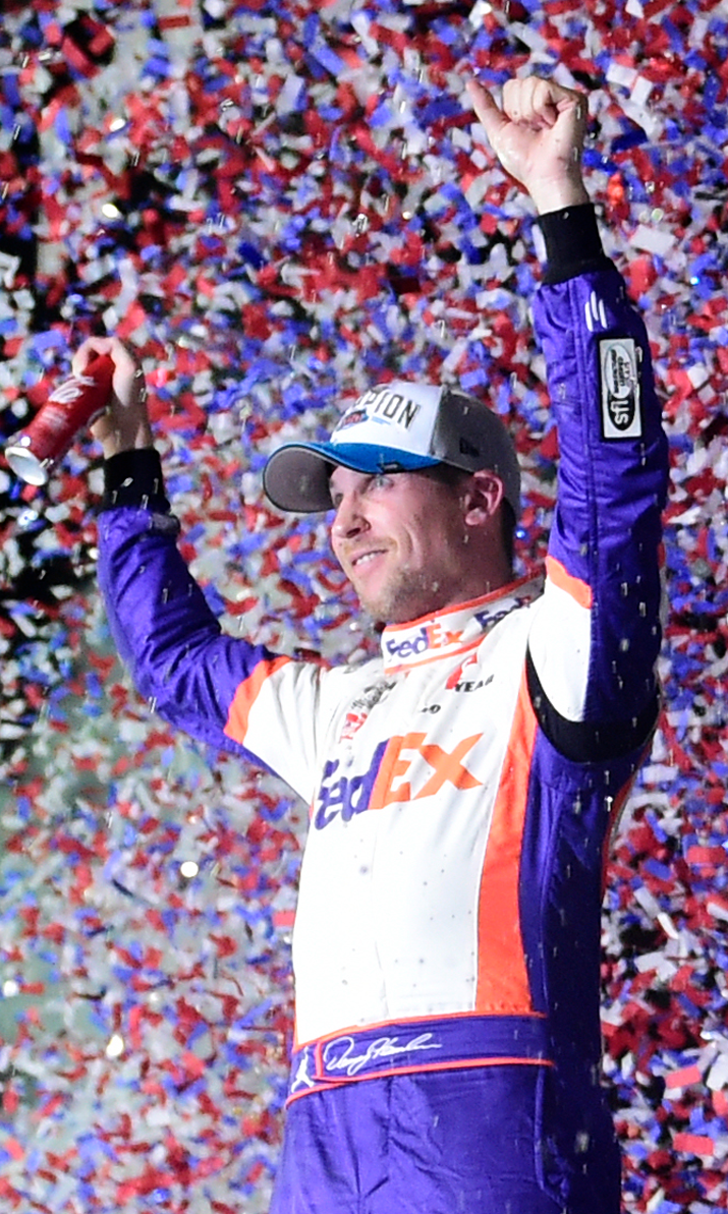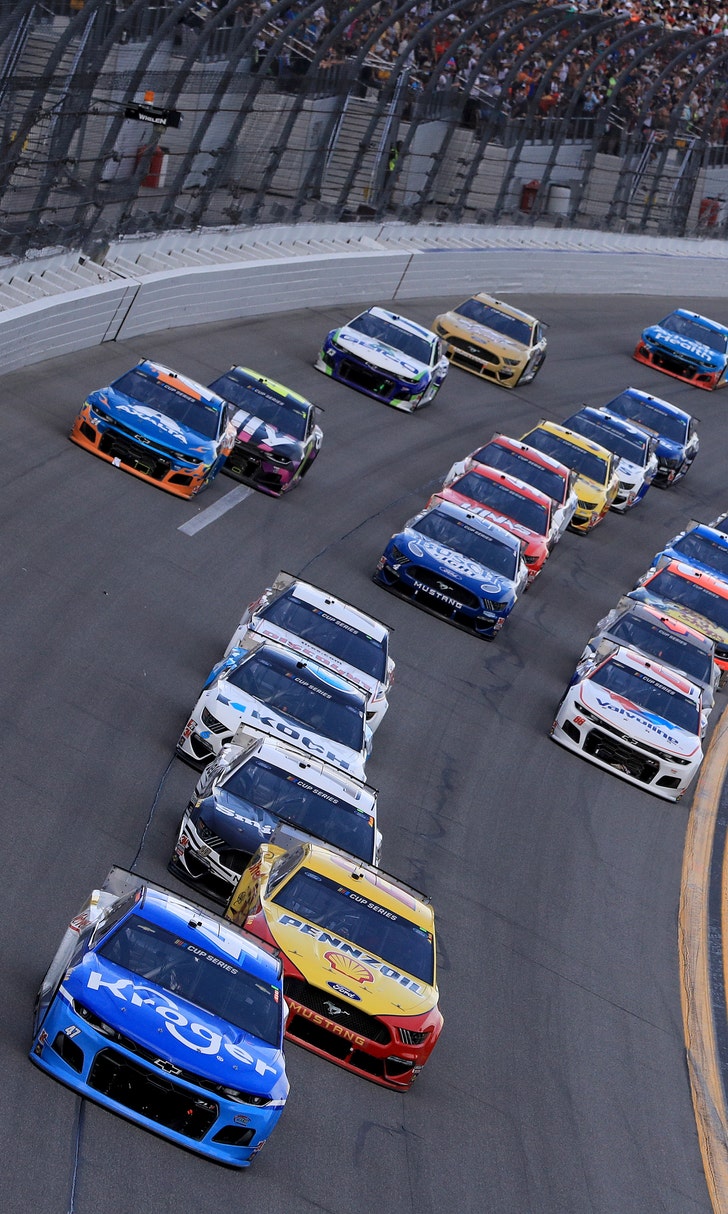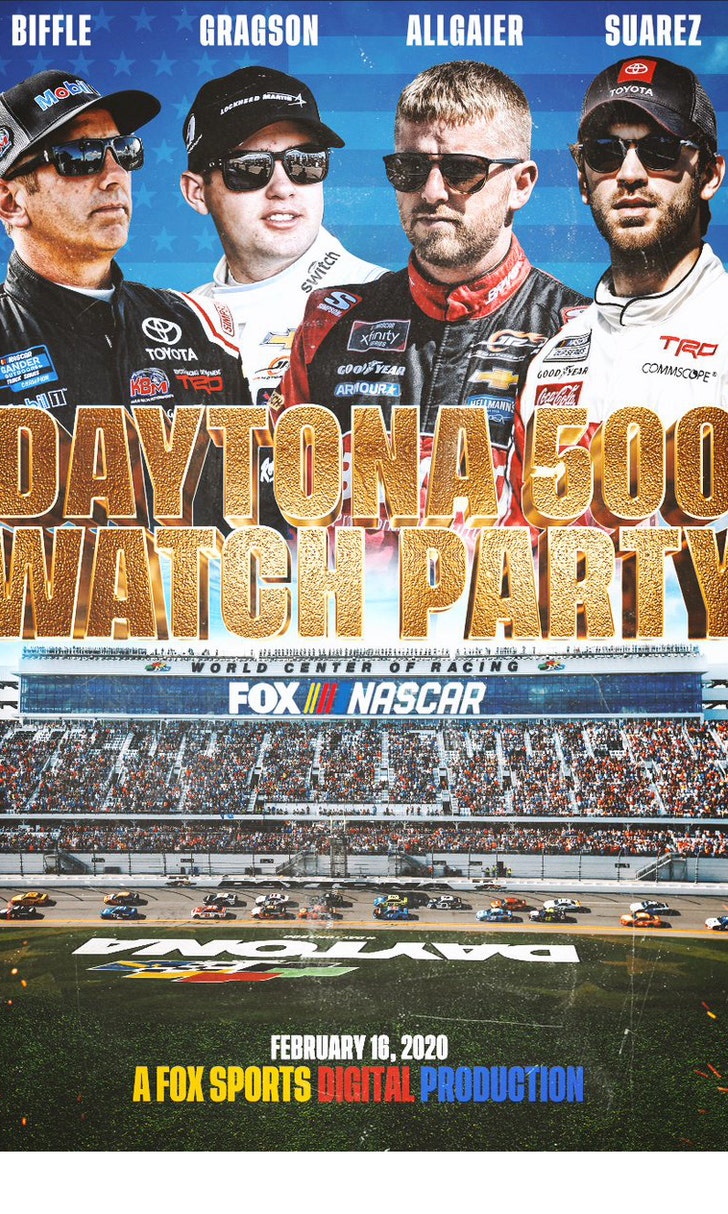 The Daytona 500 Watch Party!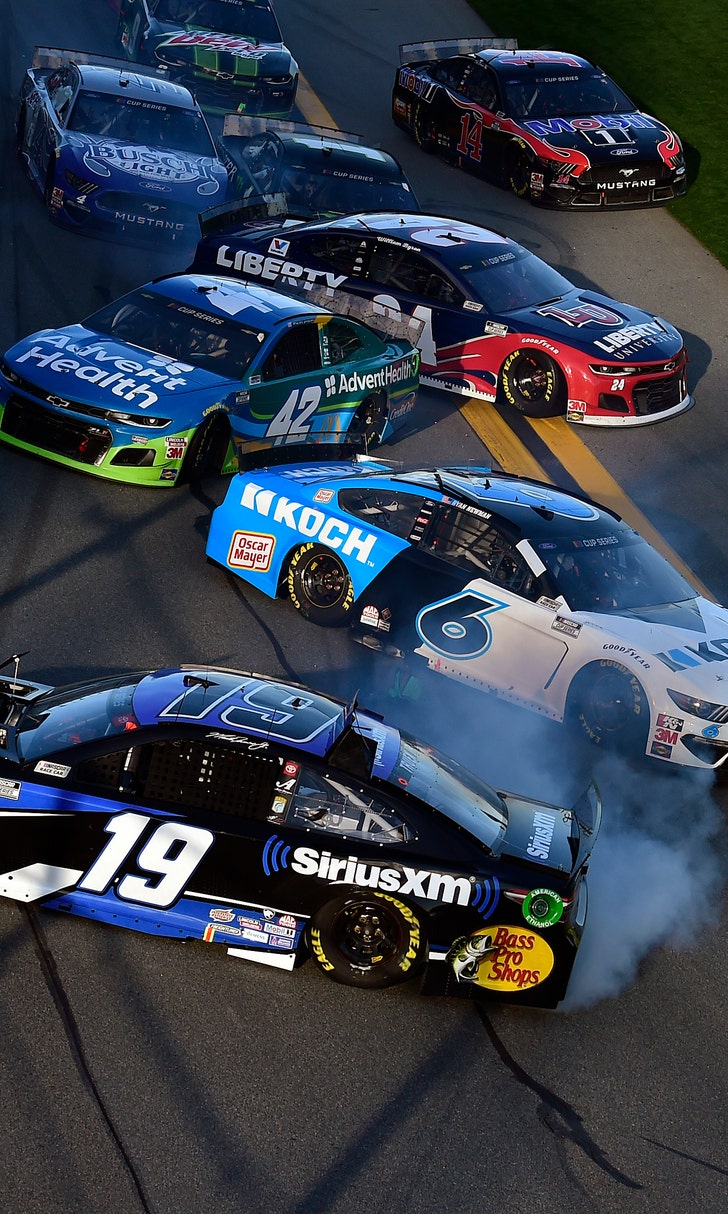 The Numbers Game At Daytona