NASCAR Cup Series
NASCAR Cup Series
Time for IndyCar to get over case of DanicaMania
Published
May. 27, 2011 12:58 a.m. ET

Danica Patrick was holding court at the Brickyard and, as always, no one had more reporters crowded around them.
Across the room, though, was another intriguing story.
With thick bandages covering both hands, Simona De Silvestro recounted how she stared down her fears after a terrifying crash, how she climbed into a backup car when all good sense told her not to and qualified for the Indianapolis 500. She still can't bear to look when the gauze is changed each day, turning away from limbs that are missing one key element we all take granted: skin. She's still in quite a bit of pain but plans on beating that, too, at least while behind the wheel for three-or-so nerve-wracking hours Sunday.
Good stuff.
Now, the key question: Are De Silvestro and all the other compelling racers who'll take part in the 100th anniversary of America's most famous race - from three-time winner Helio Castroneves to defending champ Dario Franchitti to unlikely pole-sitter Alex Tagliani - enough to give this still-struggling sport a stern slap to the face when it comes to that lingering addiction known as DanicaMania?
Well, they better be.
She's just about out the door. It's time for IndyCar to show it can stand on its own.
"If the sport is going to have to depend on one individual," Mario Andretti said Thursday, "we're in deep trouble."
Despite Patrick's persistent claims that she's made no decision on her racing future, we all know she'll be rubbing fenders full time with the good ol' boys in 2012. There's just too much money to pass up, too much media exposure for her sponsors to ignore. Whether she's ready or not is beside the point. This sport is as much about selling yourself as winning races - "we work in advertising," Tony Kanaan quipped - and no one is better at that than Danica.
Although NASCAR has experienced its own problems in the economic downturn, it's still the hottest thing on four wheels in this country. To carry the Danica brand to the next level, Patrick surely will leave the open-wheelers behind.
For the record, she again denied reports that she already has a tentative deal in place to move to the Sprint Cup series next year. She even had a little fun with it. When someone suggested she'd have to move from Scottsdale, Ariz., to the NASCAR hotbed of Charlotte, N.C., Patrick said, "They have that red clay there, don't they? That would get my shoes dirty, and I have a lot of nice shoes."
Of course, this decision will be about pedals, not pumps. Many people around the IndyCar garage already speak of Patrick in the past tense, no more persuaded by her denials than the rest of us.
"I think she's going," said Kanaan, a former teammate. "I have no doubt about that."
It might sound like heresy, but that could be a good thing for IndyCar. A very good thing. The casual fan may not realize it, but there are actually other drivers in this series. They're not too bad, either.
Did you know Castroneves has won the Indy 500 more times than he has "Dancing With The Stars?" Three times, to be exact, only one less than A.J. Foyt, Al Unser and Rick Mears. Were you aware Franchitti is more than just the husband of Ashley Judd? He's won this race twice. How many of you realize that Tagliani's car owner is the perhaps the most inspiring guy at the track? He's a former racer named Sam Schmidt, who was paralyzed in a crash more than a decade ago.
The level of talent surely hasn't been this deep since a divisive split ripped apart open-wheel racing in the mid-1990s, relegating it to mere niche status while NASCAR boomed in popularity. Castroneves, Franchitti, Scott Dixon and Will Power could hold their own in any Indy era. Graham Rahal and Marco Andretti have famous names and most of their racing still in front of them. Patrick will be joined by three other women in Sunday's race, and all of them - De Silvestro, Ana Beatriz and Pippa Mann - have earned their shot.
"The Danica effect is very important," Mario Andretti said. "But I think we've outgrown that."
Before we get too carried away, IndyCar still has many of the well-documented problems that have plagued it since this family feud began. Not enough American stars. Teeny television ratings. Empty seats on race day. A bunch of underfunded teams. Too many guys on the track because of deep pockets rather than their ability to go fast.
Slowly but surely, those issues are being addressed. Two new engine manufacturers are coming into the series. Sponsorship is picking up. And the new guy running things, Randy Bernard, is willing to try anything to draw attention to the sport, which is why there's an orange Hot Wheels tower installed on the Indy infield for a promotional jump before Sunday's race (with a real car, mind you, not just a toy).
Before you laugh, remember that in his previous job Bernard sold plenty of people on the idea it was hip to watch guys dressed up as cowboys riding bulls. He might be just what this sport needs in the post-Danica era.
Talking as he hustled off to another engagement Thursday, Bernard sounded as though he's ready for life without his most famous driver.
"She's been a very big part of IndyCar," he acknowledged, before quickly adding, "The sport will go on with or without her, just like it did without Mario and A.J. and all of them. They were such icons for the sport. It had to be a tremendous loss when they retired. But I think the sport is bigger than any one individual."
He's right.
The time has come, for better or worse, to stop crawling.
It's time for IndyCar to stand on its own.
---
AP National Writer Paul Newberry can be reached at pnewberry(at)ap.org or http://twitter.com/pnewberry1963
---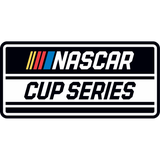 Get more from NASCAR Cup Series
Follow your favorites to get information about games, news and more
---