NASCAR Cup Series
NASCAR Cup Series
There's still plenty of action at Daytona
Published
Feb. 14, 2011 12:00 a.m. ET

So the front row for the season-opening Daytona 500 is set with Dale Earnhardt Jr. and Jeff Gordon. 
What's really interesting is these two guys were both part of one of the bigger stories in NASCAR during our offseason. Team owner Rick Hendrick basically moved three of his four drivers to different teams within the Sprint Cup organization.
So it's pretty exciting for not only those two drivers, but also their new teams. You also have to throw in the fact that both Dale and Jeff have only won a single race each in the last three years. They both know how to win here. Dale has won the Daytona 500 once and the July Daytona race once. Jeff has won three Daytona 500s.
Does being locked into the front row mean either is a shoo-in to win the Daytona 500? Absolutely not.
A lot is going to happen in 200 laps. As we saw in the Budweiser Shootout Saturday night, there will be a lot of lead changes. There will be a lot of strategy and, quite honestly, a lot of luck that will have to come into play. They both have very fast race cars and I believe that will pay dividends this Sunday.
The battle is shaping up, I think, between Hendrick Motorsports engines and the Earnhardt-Childress Racing engine camp. Hendrick's bunch has made a lot of gains in their restrictor-plate program from a year ago. Last year, you saw the Earnhardt-Childress engines win all four plate points races plus the Budweiser Shootout.
There is a lot of excitement around this year's Daytona 500.
We have two of the sport's most popular drivers on the front row. You have this 19-year-old kid, Trevor Bayne, who was third fastest in qualifying in the historic Wood Brothers No. 21 Ford with a throwback paint scheme honoring the David Pearson days. Bill Elliott was the fastest of the cars that had to make the race based on speed, so he will race on Sunday. And Joe Nemechek, one of the few independent owners left in our sport, has also already made the Daytona 500.
We have some practice time on Wednesday, but then Thursday brings us the Gatorade Duel 150-mile qualifying races that set the remainder of the field for Sunday. Don't forget that for the teams that did not participate in the Budweiser Shootout last Saturday night, this will be their first chance at a real live pit stop with the new fuel configuration and one less man over the wall. Everyone knows that you can practice this stuff until you are burned to the ground, but it's still never the same until you do it in the stress of a race.
I still maintain the biggest learning curve on Thursday in the Duel races will come from the drivers. It will give them more seat time to try and figure out where they want to be, who they want to be partnered with and when they want to make their late-race moves.
Our sport has a lot of momentum right now. What a thrilling Budweiser Shootout we saw Saturday evening. Junior Nation obviously is thrilled that Dale Jr. is on the pole for the Daytona 500.
Saturday night offered the optimum conditions for those engines. That's why we saw those speeds. The speeds are going to dissipate. With the warmer daytime temperatures both Thursday and Sunday, the speeds are going to come down. NASCAR also issued a bulletin Sunday to the teams concerning some changes they want to see that will also slow things down. 
I'm just excited to see what Thursday and Sunday bring us.
---
---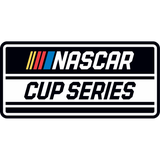 Get more from NASCAR Cup Series
Follow your favorites to get information about games, news and more
---