The Hot Pass: Stewart not celebrating wild win
BY foxsports • July 5, 2009
The postrace fireworks behind Victory Lane could not compare to the sparks Tony Stewart ignited on the last lap of the Coke Zero 400 before taking the checkered flag for the third time at Daytona International Speedway.

Stewart spent a race-high 86 laps at the point on Saturday night, but he couldn't hold off a charge by Kyle Busch in the final two laps. Busch looked to the outside line entering Turn 3 and with a strong run off the banking, passed Stewart coming out of the corner. Stewart pulled up tight to Busch's bumper and followed him around for the final circuit.


downlevel descriptionThis video requires the Adobe Flash Player. Download a free version of the player.


As Busch darted left and right to block his position, Stewart clipped the back end of the No. 18 Toyota, setting off a chain reaction behind him as he cruised to the finish.

"That's not the way I wanted to do it, but that's as far as I wanted to go," Stewart said on the radio after taking the checkered flag.

Busch's mangled machine careened to a stop at the end of pit road. Kasey Kahne, who rammed into Busch's out-of-control car, and Joey Logano also collected heavy damage in the last-lap incident. Busch was forced to walk past the No. 14 team's pit and made it halfway up pit road before he was restrained from taking a detour to Victory Lane. A safety vehicle picked Busch up and carried him to the infield care center.

Busch, who led just one lap and was scored 14th at the finish, declined comment following the race.

For the majority of the last 30 laps, Stewart led a four-car breakaway with Busch, Jimmie Johnson and Denny Hamlin swapping spots. On the final two cautions, Stewart elected to take the inside lane on the restarts to thwart Busch and Hamlin from ganging up behind him. But with four laps remaining in the race, Stewart was intent at preserving the point.

On the final lap, it was every racer for himself.

Stewart, however, was clear that dumping a fellow driver — particularly a former teammate who he drafted with for the latter part of the race — was not how he wanted to win despite the approving roar from the fans.




"If we didn't win the race, we didn't earn it. But I don't want any part of winning a race because a guy got wrecked. I don't think we did anything wrong. He's protecting his position — which is what he has to do as a driver. He can't just sit there and let us make a move like that and not try to defend it.

"But it puts him, it puts us, it puts Kasey Kahne behind him in a bad position where it drove Kyle's car all the way up to Kasey's windshield."

Johnson and Hamlin, who skirted the melee to finish second and third, respectively, had a front-row seat for the scintillating but scary finish.

Johnson believes the finish is simply a product of restrictor-plate racing.

"There is nothing to do to stop it," Johnson said. "If you think about the position that the sport is in, one race, it's boring, there's no racing, there's no excitement. And then a couple races there's an exciting finish and we're worried about the exciting finish. It's plate racing. We're damned if we do, damned if we don't.

"These cars punch a big hole of air, and the second-place guy can sometimes get a run. It's not strong enough to where the leader knows, I can't block it, it's just a slow run that they get, so the leader over time we've all understood that you can be really aggressive blocking. And that time it just didn't work for the 18."

Stewart appeared almost remorseful following the race. Despite scoring his 35th career win, earning Stewart-Haas Racing its second victory of the season and blowing out his points lead to 180 markers over second-place Jeff Gordon, it was not the way Smoke wanted to win.

"It doesn't matter who it is, you don't want a race to be decided like that," Stewart said. "It's hard work to get these cars to the racetrack and it's just a bad situation. It's not bad because we're put in a bad situation.

"I just don't feel as much gratification from winning this race as I probably should because I don't like the way the outcome happened."


Underdog of the day
---
---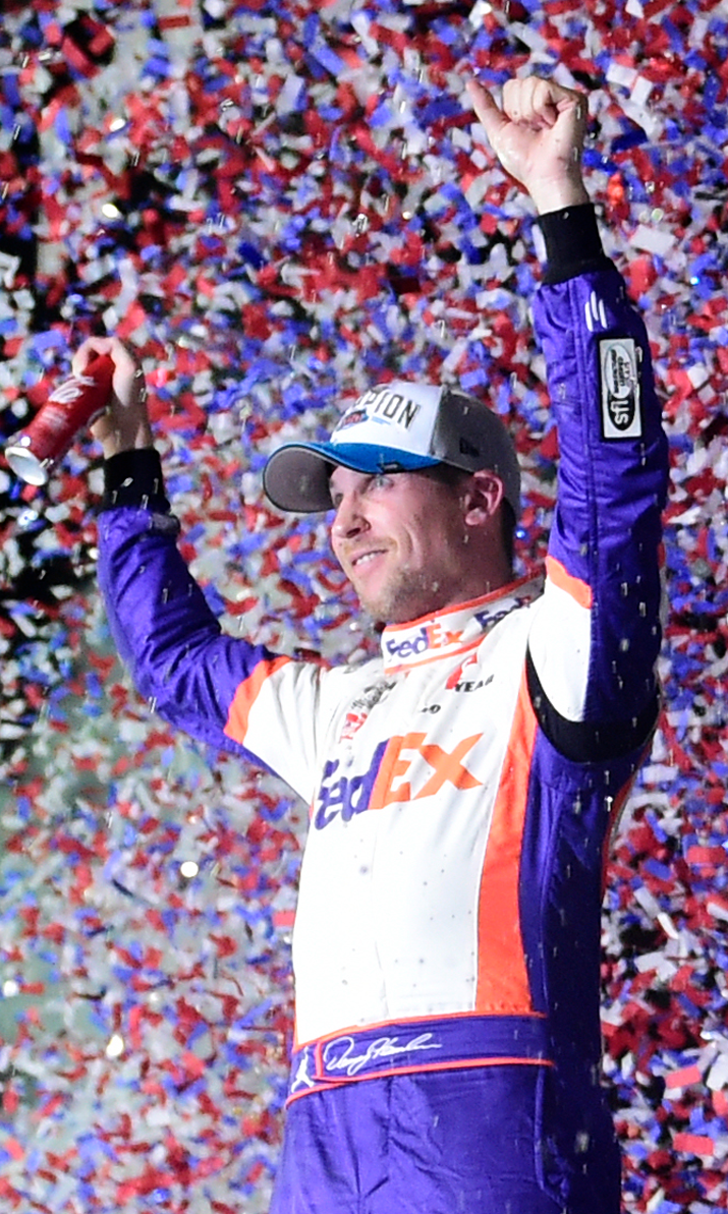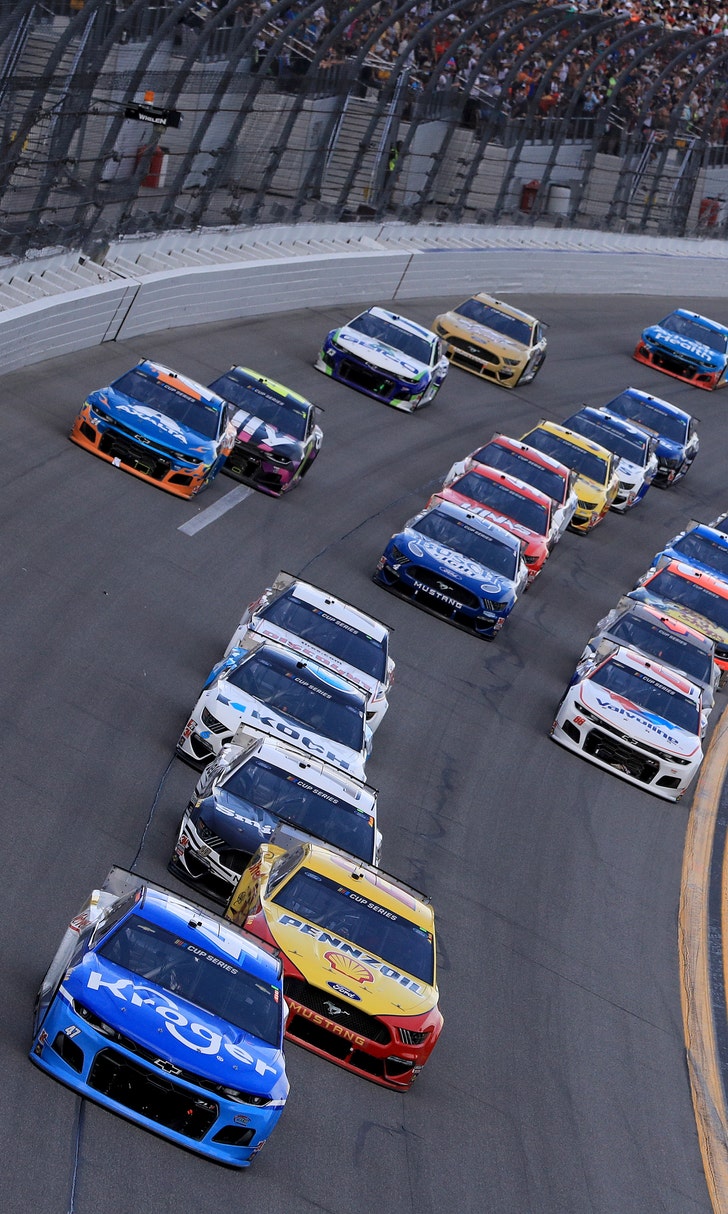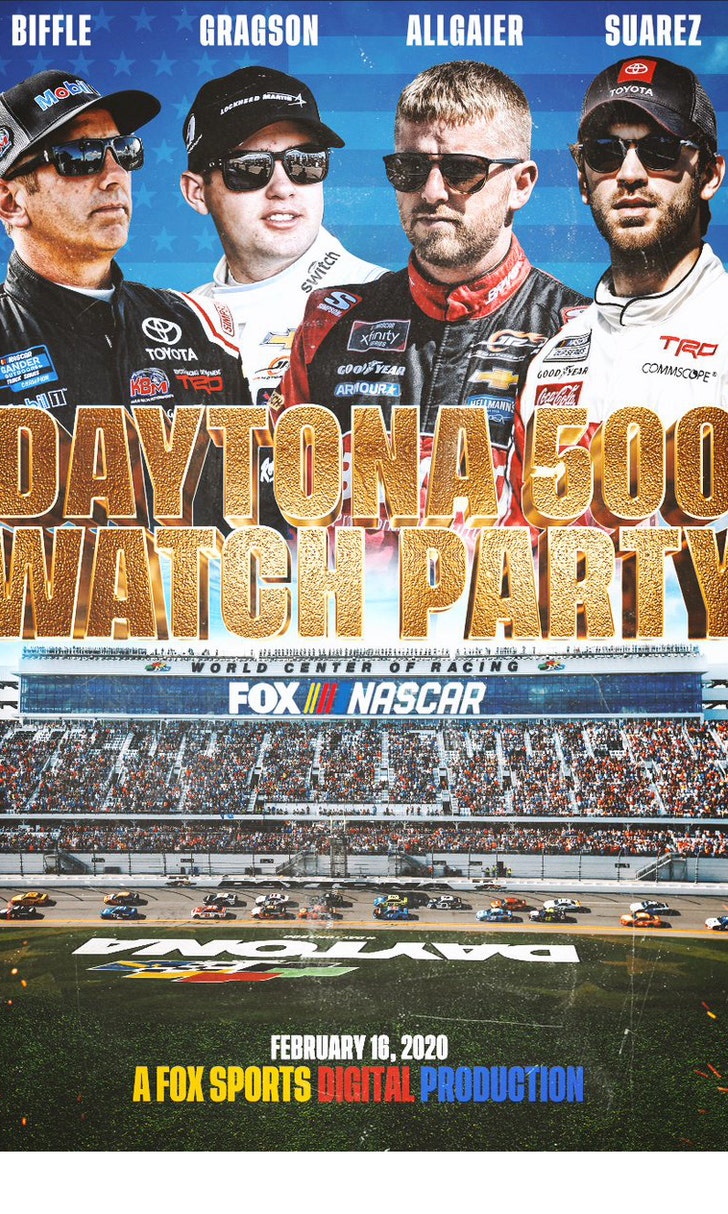 The Daytona 500 Watch Party!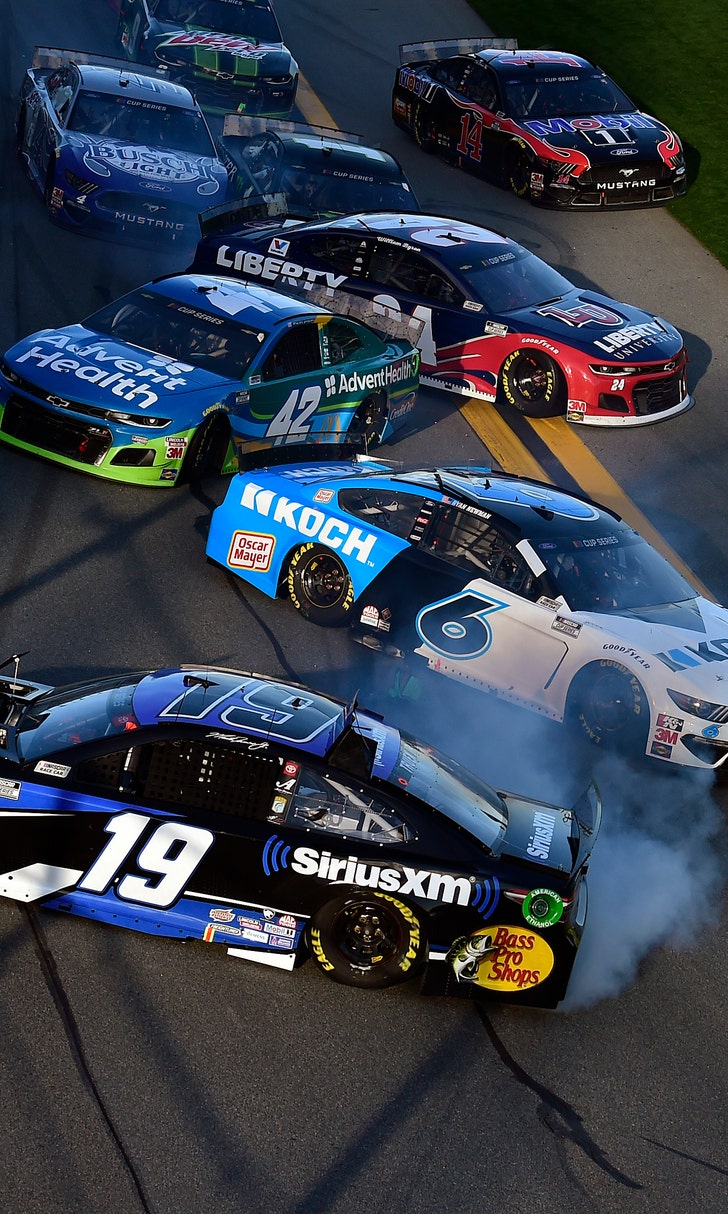 The Numbers Game At Daytona