NASCAR Cup Series
NASCAR Cup Series
The Hot Pass: Stewart back in title Chase
Published
Oct. 5, 2009 4:26 p.m. ET

Just when the pundits were ready to engrave Jimmie Johnson or Mark Martin's name on the Sprint Cup trophy, NASCAR's Chase for the Championship appears far from over.



downlevel descriptionThis video requires the Adobe Flash Player. Download a free version of the player.



The decision by crew chief Darian Grubb for a two-tire stop on the final caution at Kansas Speedway enabled Tony Stewart to assume the lead on Lap 238 and maintain the point to the finish of the Price Chopper 400.

Despite challenges from Jeff Gordon and Greg Biffle, who elected to take four tires on the last pit stop and finished second and third, respectively, Stewart held the advantage for the final 30 laps.

Stewart's fourth victory of the season and 37th of his career tied him with Bobby Isaac on the all-time win list. The win also shaved 39 points off Martin's point lead and elevated Stewart to fourth in the point standings, 67 points behind. But more than anything, the victory provided Stewart with momentum entering next weekend at Auto Club Speedway in Fontana, Calif.

"It's the perfect scenario for us right now on the stand in points," Stewart said.

Martin appeared dejected after finishing seventh — his 17th top-10 finish of the season — despite besting his teammate and title rival Jimmie Johnson, who finished ninth. Martin never really felt the car was as comfortable as it needed to be. However, Martin realizes the results could have been a lot worse.

"It was actually a very good result based on missing it just a little bit," Martin said. "It's the first time we missed it that much in a while. We pretty well peaked at the end.

"I extended on (Johnson), but I didn't on several guys. Look at it however you want. It's a race, ok? Every race, that's how you score points. What is there, seven more to go? I don't think we should be getting all hyped up about the tally right now. We've got a lot of racing to go."

For Gordon, that's encouraging. He gained three positions in the point standing since dropping to 10th after Dover. Following the race, the four-time champion made it clear: the Chase is far from over.



Keeping track
---
| | | | | |
| --- | --- | --- | --- | --- |
| Starts | Wins | Top fives | Top 10s | Laps led |
| 29 | 4 | 14 | 20 | 364 |






"That's why they made the Chase," Gordon said. "Right now, Tony would be pretty much on cruise control with the championship. So they made the Chase to have a playoff type system, and all year long it's been anybody that can win races and comes on strong and now that's what we've got.

"There's a lot of racing left to go. There's a lot of great competition, and the competition is as even as I've ever seen it. Even though we've had some dominating performances, to have so many different guys in the Chase running up front at different racetracks is impressive."


Watercooler talk
Richard Petty Motorsports majority owner George Gillett held an organizational meeting on Sunday morning at Kansas to reassure employees that his team would indeed be racing Fords in 2010. Whether or not the RPM Yates merger indeed goes through, remaining workers will be building Fords.


On a related note, John Menard said on Sunday that plans are not firm as to where his son Paul and the lucrative Menards sponsorship will be next season. "We'll just see how it works out," Menard said. According to Menard, Paul is in the first year of a two-year contract which is non-transferable. Should Yates merge with RPM, the contract would be null and void.


Motor Mayhem


Four drivers experienced engine woes at Kansas which to some were more devastating than others.

Dale Earnhardt Jr. led laps (41 total) for the first time since the August Michigan race, where he led six laps, and the most laps since Phoenix in April, when he led 63 total. Unfortunately, Earnhardt's day ended prematurely when his engine failed on Lap 233. He finished 36th.

Title contender Brian Vickers was another engine casualty. Vickers was in trouble early after spinning off of Turn 4 on Lap 127, but then it was game over when his engine expired 82 laps later. Vickers finished 37th and dropped to the cellar in the Chase standings.

Matt Kenseth was sporting the new generation Ford body style for Roush Fenway Racing on Sunday. He led a lap before his engine let go on Lap 135. The No. 17 Ford was tallied 39th and fell to 14th in the point standings.

Dave Blaney's Toyota made 28 circuits before blowing up. Blaney finished 40th.


Numbers game


Greg Biffle led the most laps, 113 total, for the second time this season without winning the race. Earlier this year, Biffle led 117 circuits at Darlington but finished the day eighth.


Preventive Maintenance










As per NASCAR protocol, Tony Stewart's race winning No. 14 Chevrolet along with a random car, this week it is Kurt Busch's No. 2 Dodge ride, were selected for postrace inspection and further analysis back at the Research and Development Center in Concord, N.C.

But as an added wrinkle, officials also requested that Mark Martin's No. 5 and Jimmie Johnson's No. 48 Hendrick Motorsports Chevrolets be added to the inspection list.

"When you've won and run well, and Jimmie and Chad are always going to know they are under the microscope - that's (going to be) part of it," said team owner Rick Hendrick. "We actually don't mind that. NASCAR is fair and if they want to check us every week, that's OK. I understand. I really do."

No problems were found on the cars during the at-track inspection.

Related: Hendrick teams cut it close in post-Dover inspection ... | ... Deny wrongdoing


Say What?


Tony Stewart made it clear that his racing wasn't over for the day.

After collecting the checkered flag, crew chief Darian Grubb came over the radio and asked, "You still going to go win a dirt race tonight when all the media stuff is over?"

To which Stewart answered, "You damn right I am!"

Stewart was scheduled to race Dirt Late Models in the 6th Annual Knoxville Nationals in Iowa on Saturday night. But rain forced the postponement of the event until Sunday night. And when the postrace obligations weren't being expedited quickly enough, Stewart added:

"As soon as we're done with this stimulating conversation, we're out of here."
---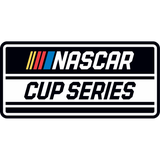 Get more from NASCAR Cup Series
Follow your favorites to get information about games, news and more
---