The Hot Pass: NASCAR's chief opens up
September 28, 2009

Brian France dropped in at Dover International Speedway on Sunday — a venue not generally considered a priority on the NASCAR chairman's visit list.

But after an off-week in TV ratings, the loss of two primary team backers and an economy that isn't yet stable enough to prompt sponsor confidence, France's visibility during the Chase for the Sprint Cup is welcomed at any track.


downlevel descriptionThis video requires the Adobe Flash Player. Download a free version of the player.


Following the Sprint Cup drivers meeting Sunday, France took a moment to discuss a few hot topics:

Despite a dramatic finish between Mark Martin, Denny Hamlin and Juan Pablo Montoya in the Chase opener at New Hampshire Motor Speedway, the race pulled a final national household rating of 3.2 — down from 3.8 in 2008. France admitted he was "obviously disappointed" with the result, but remains optimistic.

"It wasn't what we thought it was going to be, but that was just one race," France said. "The reality of it is the racing was probably the best that we've had at Loudon in a long, long time. The Chase has got the right storylines, the right things going on and the racing is very good. So we're very happy with it.

"We were up in August for almost every event and up in Richmond as well (last year's Richmond race was rain delayed). So we were a little bit surprised at that. It's one race. But if we keep having this kind of racing and the Chase unfolds the way I think it's going to, that will take care of itself. It just will. I'm not concerned about that."

Since the 2010 NASCAR schedule was released on September 15, there have been further discussions to include more two-day shows for the Cup tour in an effort to save on expenses. Still, France doesn't expect major alterations to the current plan.

"We're always looking a ways to lower costs for the teams related to travel and everything that that means," France said. "The schedule has already been announced. The testing policy is out. We saw some (changes). But it won't be dramatic.




"We have people in every division that understand everything from the team owner direct cost to the per-event cost and everything in between. We have quite a command of that. The shining example of that is everything that we've done in the Truck Series — which has been the most hard hit with manufacturer and sponsor issues."

With dwindling car counts and some sponsors renegotiating existing contracts, NASCAR continues to search for cost containment solutions for teams. In the Camping World Truck Series, NASCAR limited the number of crew members that can attend a race (12) and go over the wall (five). The sanctioning body mandated that pit stops can either include service for tires or gas, but not both. Truck teams are not allowed to compete in more than three consecutive events without using sealed engines (engines raced in previous events, then sealed by NASCAR).

"Having a handle on what those teams spend and being able to do another of things proportionally with a priority what's going to save them the most — you saw how many things that we've done in the last 12 months."


Chase spoiler


Matt Kenseth performed like his old self again on Sunday. The No. 17 Ford finished third — Kenseth's first top-five finish since the April race in Texas.



Learning curve



Matt Kenseth isn't sure what went wrong this year, but he knows he has only a handful of races to get it right for 2010, Jorge Mondaca says.










Certainly, Dover played to the organization's strength. It would be surprising the way that the Roush Fenway Racing cars have competed on intermediate tracks to see Kenseth mirror similar results this weekend at Kansas.

But Kenseth, the 2003 Cup Champion, understands the company's current weaknesses and said it came as "no surprise" that the No. 17 team missed the Chase since the first time in the program's inception.

"It wasn't a big surprise to me that we missed the Chase — I saw it coming for three months," Kenseth said. "We haven't been performing, the whole company hasn't been performing the way it needs to to win a championship, and that's not being negative or anything, it's just obvious. Everybody can see that."


Try, try again


Robby Gordon isn't sitting idle following the loss of sponsor Jim Beam last week. Gordon has already resigned Menard's, Mapai and Polaris for 2010 and he still has a two years on his Monster contract.

The driver/owner has also lined up two additional sponsors in existing NASCAR categories that will be announced as soon as the number of races is determined.

As far as support for a possible Indianapolis 500/Coke 600 double? "That's locked up too," said Gordon, who ran the double in 1997, 2002, '03 and '04. "I just can't talk about that yet."

Stay tuned.


Watercooler talk
Keystone Light currently enjoys its "official beer" sponsorship in the Truck Series, but we're hearing the company is looking to expand that relationship. How does the Keystone Light Truck Series sound?


Does anyone else find it ironic that Paul Menard gets great equipment at Yates Racing when the status of his sponsorship is up in the air? Don't be surprised if Menard, 29, doesn't end up in a fourth car at Richard Childress Racing next season.


And if Menard parts ways with Yates Racing, what does the future hold for Larry Carter? With Roush Fenway Racing dropping from five to four teams in 2010, the company appears to be top heavy in the crew chief department.


Braun Racing is evaluating Reed Sorenson for its No. 32 Nationwide Series ride next year. The organization was pleased with how things went over the weekend.
---
---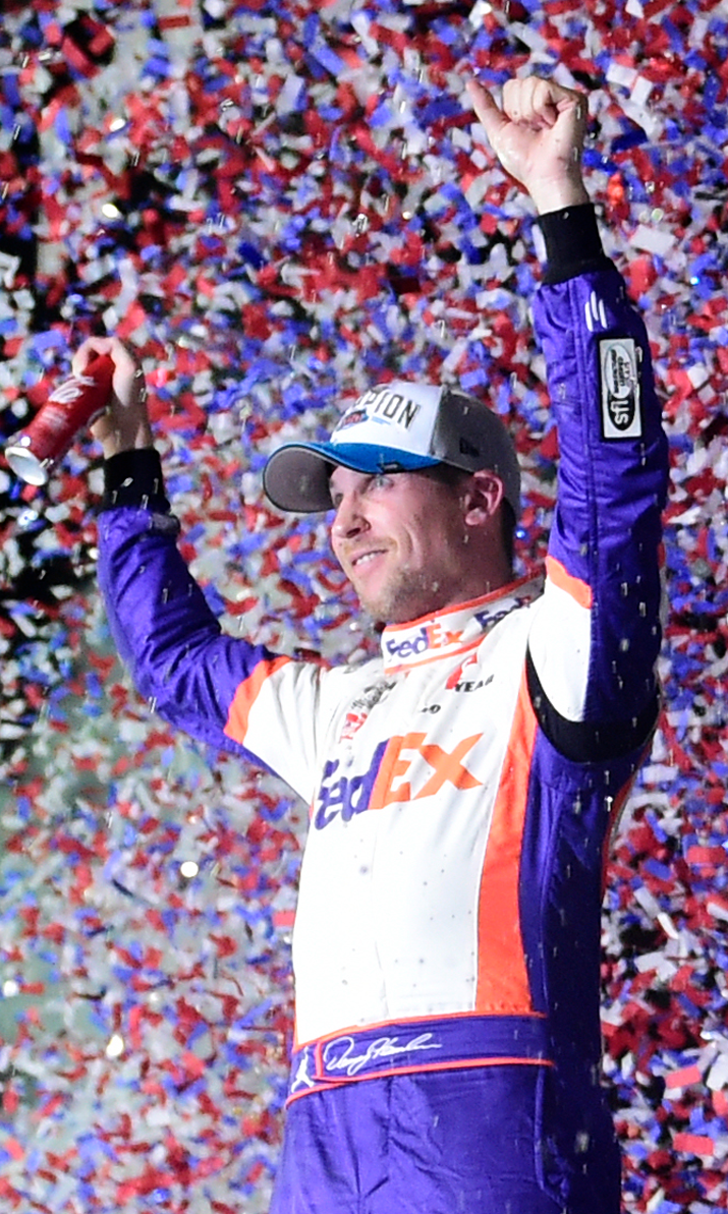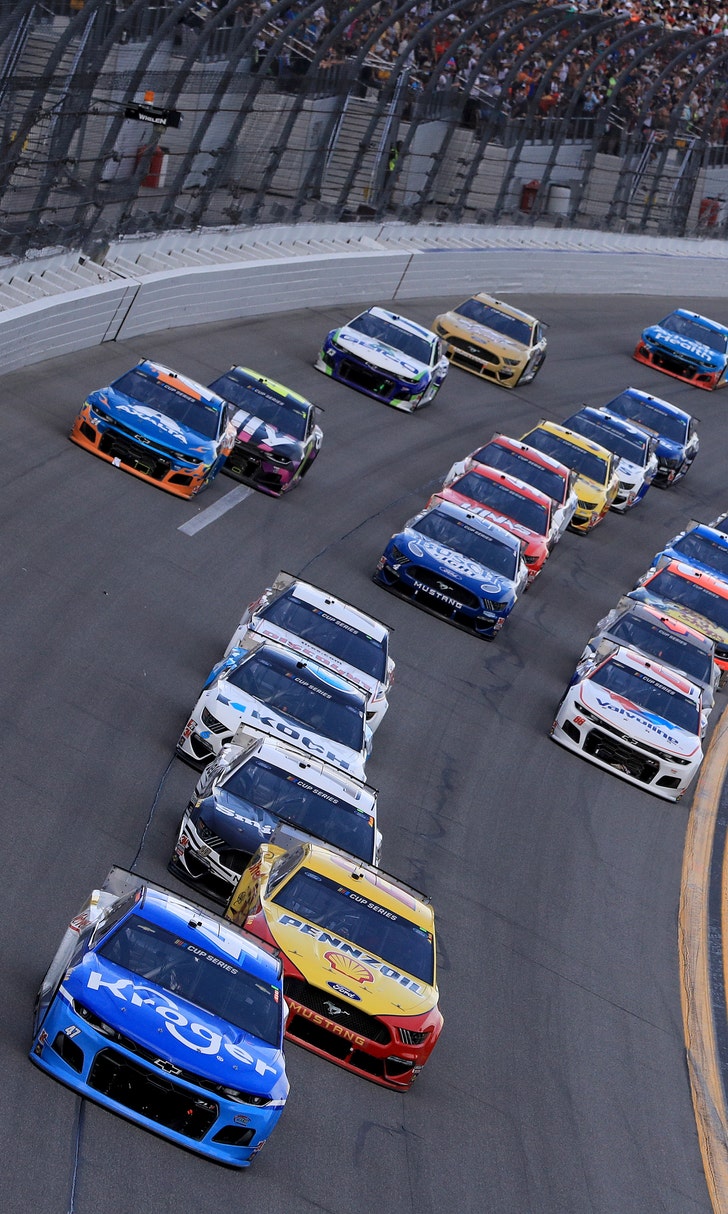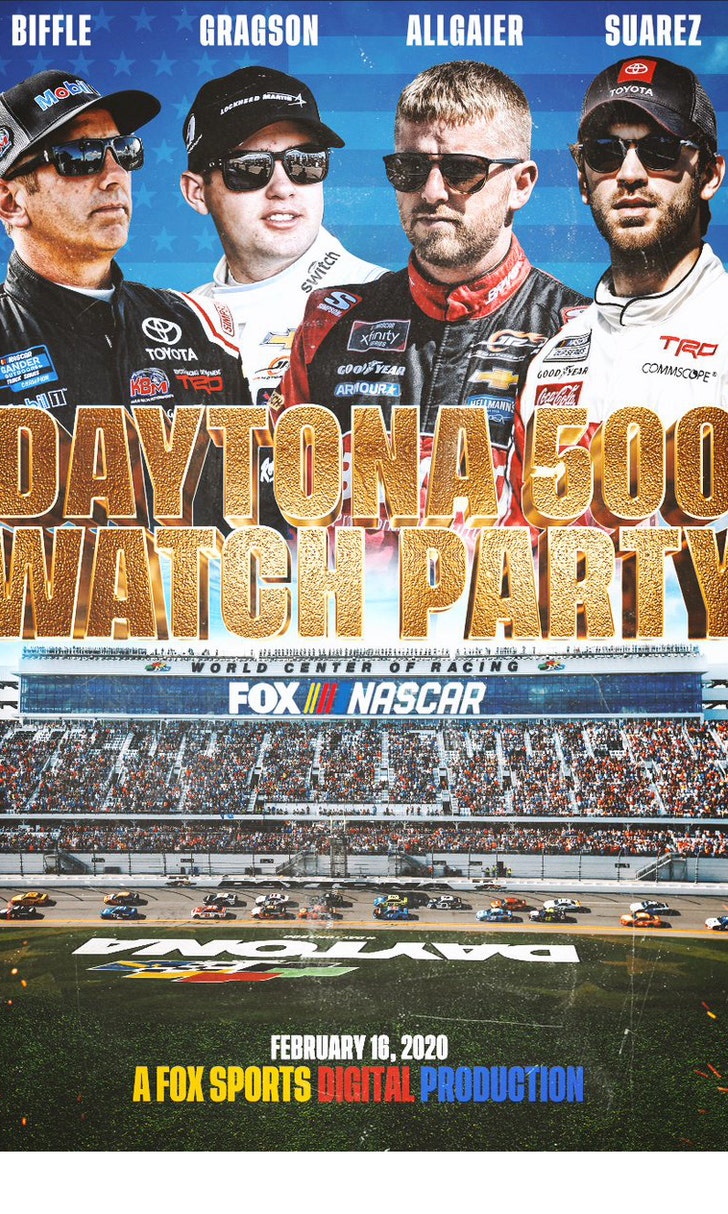 The Daytona 500 Watch Party!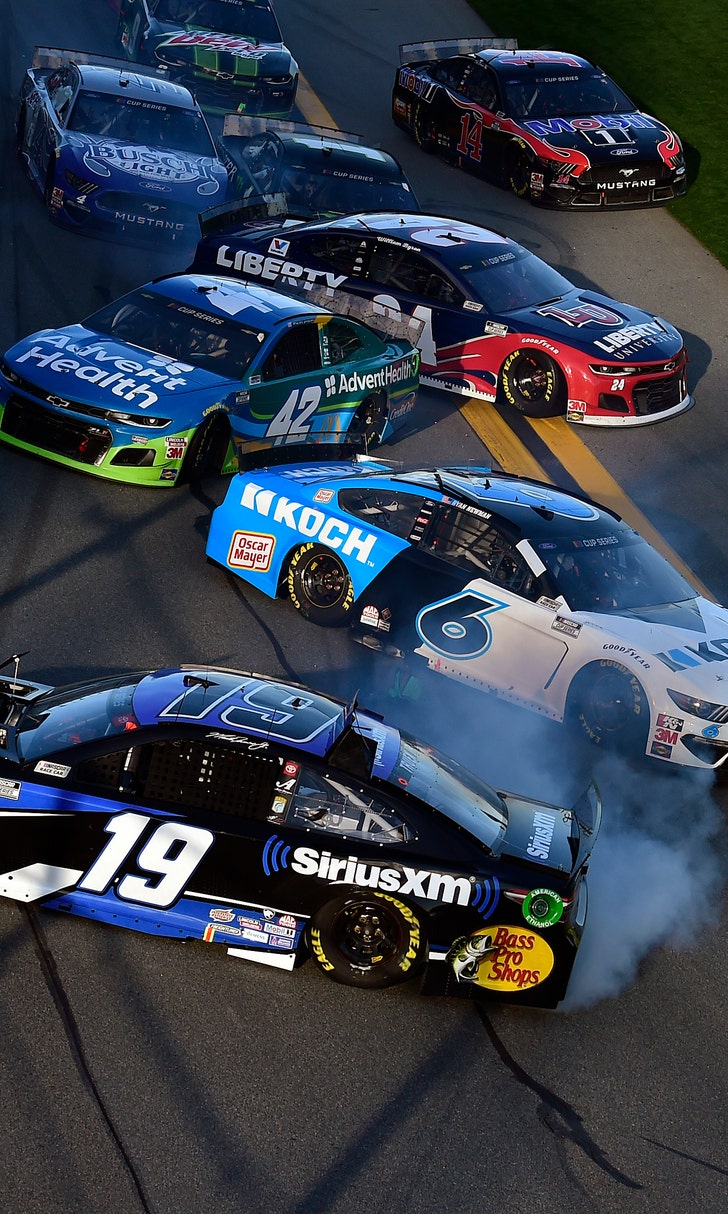 The Numbers Game At Daytona