The Hot Pass: Busch, Tryson together to the end
BY foxsports • September 19, 2009
Kurt Busch isn't going to let Pat Tryson's impending departure affect his championship run.

Tryson, the crew chief who led Busch and the No. 2 Dodge team since July 2007, is leaving at season's end to work with Martin Truex Jr.

Like everyone else, Busch heard whispers of Tryson's move but dismissed warnings as silly-season fodder. When Tryson finally approached his driver before last week's race at Richmond, reality started sinking in.

"I was like, 'you're kidding, right?' I was completely caught off guard," Busch said. "I heard rumblings here and there. I thought, 'I'll know. I'll know what's going on and I didn't.'"



Early exit?



All seems well with Pat Tryson and Kurt Busch now, but a slow start to the Chase could lead to changes within the No. 2 team, Larry McReynolds says.










Busch has put up a strong front since, proclaiming during Thursday's media day in New York that the Brew Crew's effort will be "business as usual." He was encouraged by the team's second-place finish at Richmond and qualifying third for Sunday's Sylvania 300 at New Hampshire Motor Speedway.

"Richmond was a good indication of what we can accomplish together going forward in the Chase," Busch said. "We put our feelings aside and I know his heart is still in it to win it."

On Friday, Tryson chose to clear the air and squelch rumors that his driver was the reason he chose to leave.

"Kurt Busch was the reason I came to Penske Racing," Tryson said. "My decision (to leave) had nothing to do with Kurt Busch. I had to do things for my personal reasons and the things that I want to do in my career that doesn't have anything to do with who's driving the race car.




"We're in this together until the end. We're gonna try to win the championship because it means a lot to me. The best thing that could happen to me is to win the championship this year.

"You'll see me doing the best I can from the race car back at the race shop. It's a privilege to make this Chase and to have a shot at the championship. Our team knows that. It's up to us to take advantage of the situation while we still have Pat's experience on the pit box."

So who's on the short list for crew chief of the No. 2 Penske Dodge? Tryson's engineer, Dave Winston, is a leading candidate. Winston worked at Team Red Bull and Roush Fenway Racing before moving to Penske. Busch admires Winston but adds "four or five guys" have been at the shop recently to interview for the No. 22 Nationwide Series Dodge that Brad Keselowski will pilot next season.



Hail to the Chief






Busch's preference for crew chief would be a mechanic who combines characteristics of Tryson and Jimmy Fennig, the Roush Fenway veteran who led the driver to his 2004 Cup title.

"I want the best guy that's going to take what I learned from Pat and why he left — those are the immediate things that have to be fixed internally if we're going to be successful again next year, which we are — and I'm not going to give you those.

"My guy would be based around the two crew chiefs that I've had that have been very successful — Pat Tryson and Jimmy Fennig. You have to have that car guy in there and you have to have that guy that works very well with the crew because if the crew members are disgruntled, they're not going to give their best effort. You need a people person."

Is Fennig available?

"I don't know," Busch said. "That could be a good option. He could be the odd man out at Roush. I don't know where that stands. This only happened seven days ago. So we've only had seven days to figure this out. Jimmy could be a good candidate."


Game on


For those of us who wondered what Juan Pablo Montoya's strategy would be once he entered the Chase for the Sprint Cup, his pole-winning record lap of 133.431 mph for Sunday's Sylvania 300 is a good indication.



Line 'em up



Juan Pablo Montoya is up front for Sunday's Sylvania 300, but what about the rest of the field? Check out the starting lineup










Montoya strived for an average finish of 10th throughout the first 25 races leading up to the postseason. Before qualifying, Montoya admitted to staying the course in the early going of the Chase.

"The first five races you definitely have to get a top 10 every week," Montoya said. "Ideally a top five, but in the first four or five races if you can get a good average with good finishes and if you get a chance to win, you've got to take them now.

"You always try but you always try being smart. I think here you can go a little bit more out of control."


Driving for dollars


Bobby Labonte qualified eighth in his second start in the No. 71 TRG Motorsports Chevrolet.

The part-time partnership between Labonte and crew chief Slugger Labbe is showing tremendous promise. But will the traditional start-and-park team be able to go the distance on Sunday? Labonte hopes so.

"We still don't have enough money to race," Labonte said. "We are still looking for a little bit to race on Sunday. Hopefully, this will do it. We have a dinner to go to tonight, so maybe some things will come out of it."


A little help from his friends


With David Stremme auditioning for rides for next season, it certainly comes in handy qualifying sixth.

Stremme, 32, who will be replaced by Brad Keselowski in the No. 12 Penske Dodge next season, received an assist from the No. 2 crew.

"We unloaded with what we ran here last race, switched over to Kurt's setup and it really helped out quite a bit," said Stremme, who equaled his previous best qualifying effort at NHMS. "I think we'll be pretty good in the race."


Say what?


Denny Hamlin, the only driver representing Joe Gibbs Racing in the Chase, does not have high expectations for teammate Kyle Busch's support over the final 10 races.

What does it really mean when Busch offers his assistance?

"Not much," Hamlin said with a smile and added that Busch has his own agenda. "Maybe if he's right in front of me he'll let me have a spot or something like that but I doubt he's going to take out guys that I need him to take out. But I think he has some scores to settle with some guys that I don't think he'll be too shy about doing now."
---
---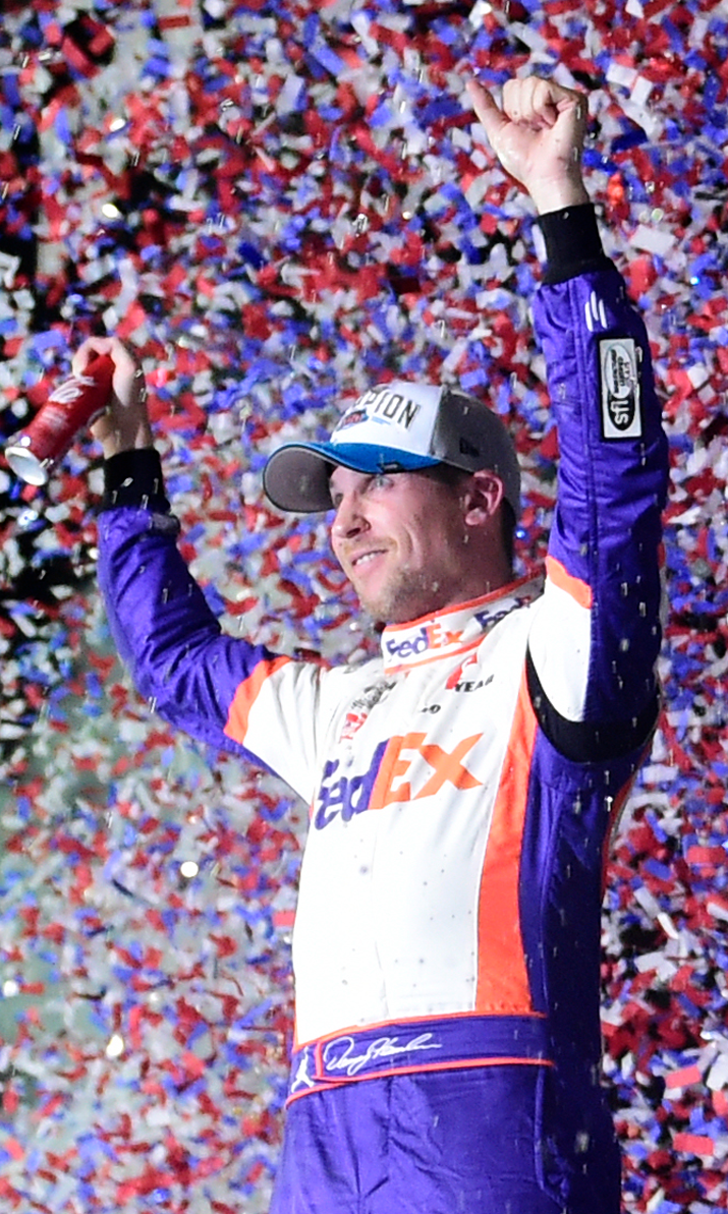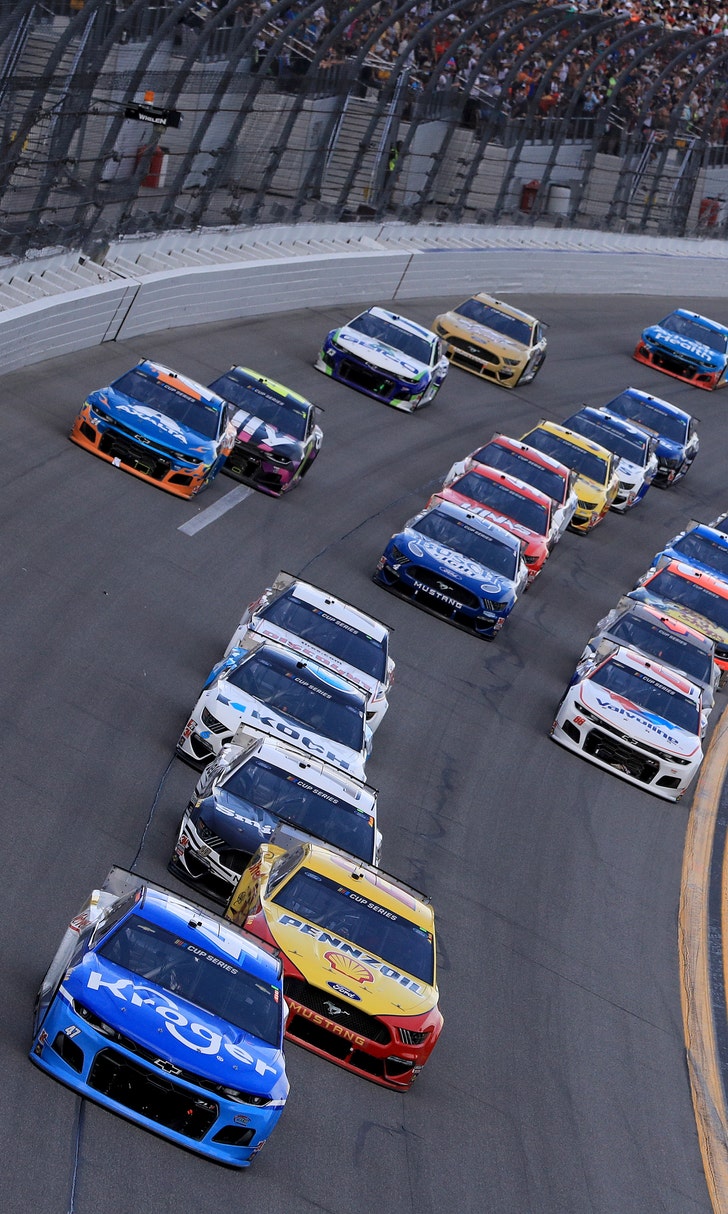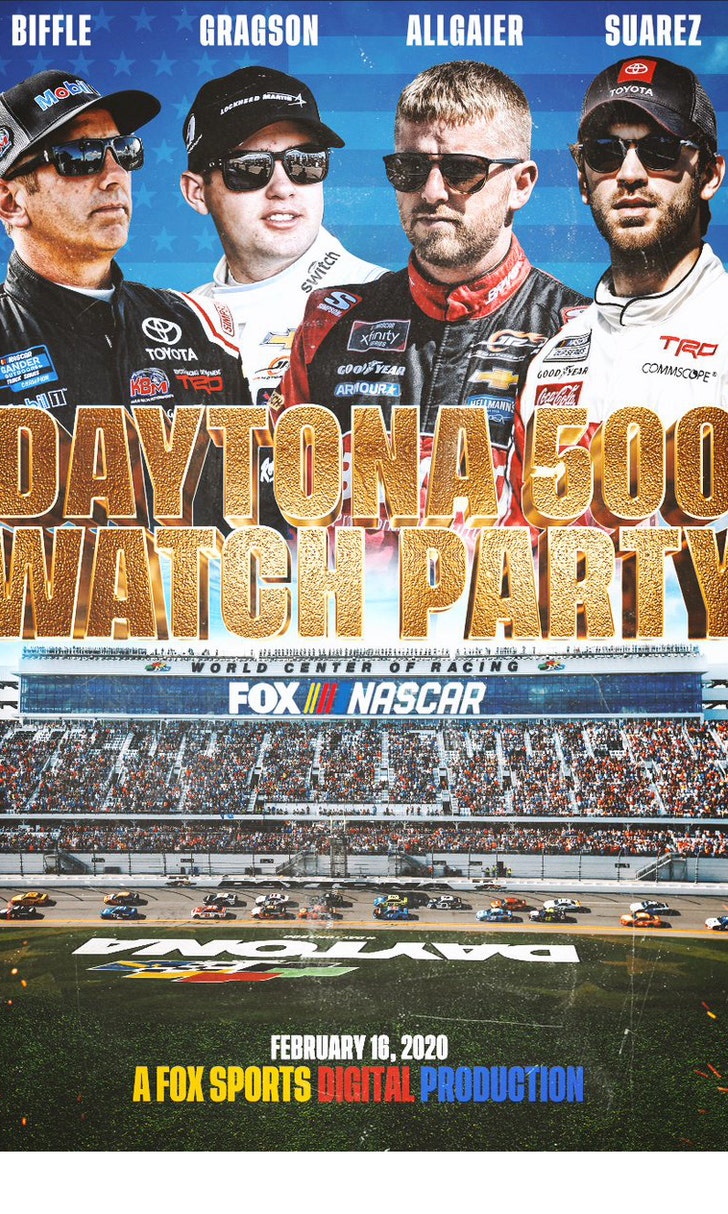 The Daytona 500 Watch Party!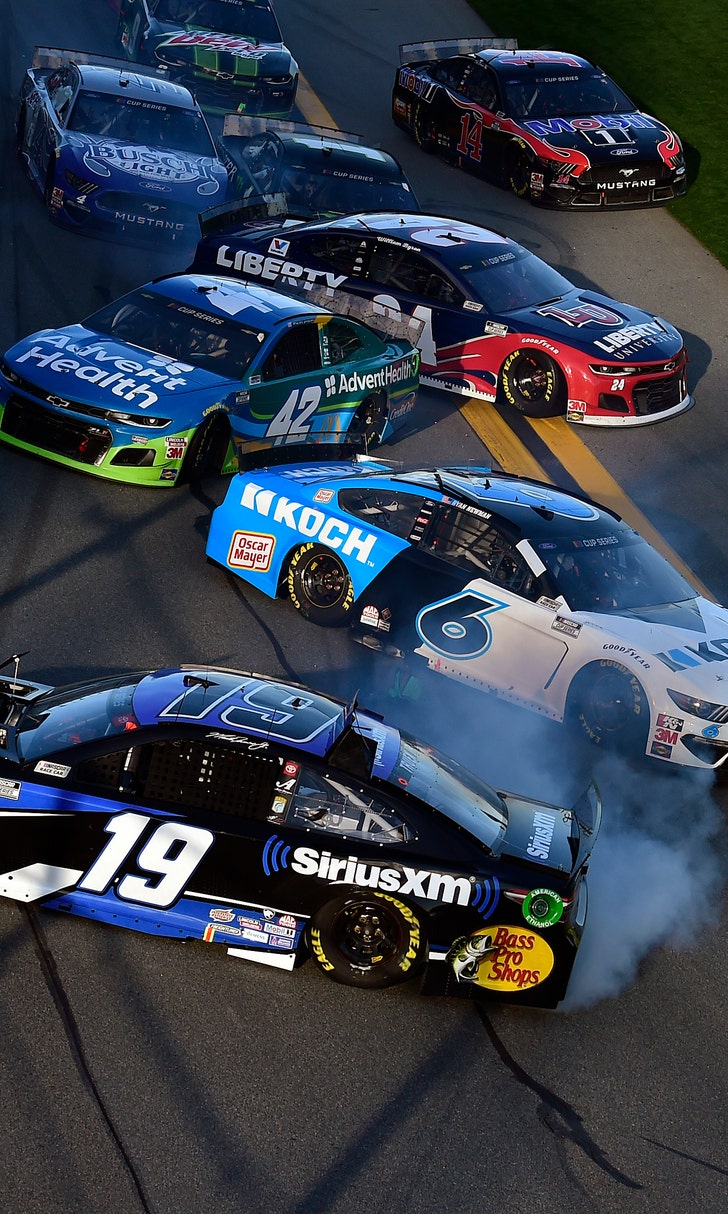 The Numbers Game At Daytona