The Hot Pass: Busch, Keselowski over feud
BY foxsports • November 7, 2009
Following an altercation last week with Brad Keselowski, Kurt Busch had a few choice words for the rookie on the radio after the wreck — and on the way to testing on Monday when the two were officially teammates.

"I feel like anytime that you get wrecked and you hit your head hard at 200 mph, it's probably not the best to listen to that guy after he speaks," Busch said. "We're a high-strung bunch and we're out there running at Talladega, frustrated as it is as drivers and the situation that we're in.




"Whoever was in front of Brad was going to get bumped and have the same type of scenario happen. It's not Brad's fault. It's not my fault. It's not NASCAR's fault. It's just a product of the environment that we're all in. You say those things with the fire that's in your belly and the desire that you have to win."

Busch had soldiered through two flat tires and dropped two laps behind the leaders. He fought back to reach the lead lap and had moved up to sixth place for the final green flag run when Keselowski, who was driving his final race for Phoenix Racing, plowed into the back of the No. 2 Dodge. Keselowski finished eighth. Busch was scored 30th.

"It's tough to go through all those emotions through the day," Busch added. "There are a lot of things that are said on the radio that we don't hear from NFL teams and college football teams and the phone call to the dugout in Major League Baseball.

"These things with the radio are definitely getting to a point of being annoying for me as well. Things that are said just need to be brushed off and taken for what they are worth."

To say Busch is on the chip over the radio when things aren't going his way is an understatement. His rants have ranged from begging team owner Roger Penske to allow Busch to park an ill-handling car to demanding that management separate him from Keselowski in the future.

Busch recovered nicely in qualifying on Friday with the third-fastest time on the chart — 190.941 mph. He won't have to worry about Keselowski in the early stages of Sunday's race. The No. 12 Dodge will roll off 35th.

And whatever feud existed between the current teammates evaporated by Monday as the two shared a ride to the Goodyear test at Daytona International Speedway — kind of.



Keeping track
---
| | | | | |
| --- | --- | --- | --- | --- |
| Starts | Wins | Top fives | Top 10s | Laps led |
| 14 | 1 | 1 | 4 | 9 |






"I was at Daytona on Monday, put my arm around Brad," Busch said. "He flew with me on my own plane down to Daytona, and we talked about things. I joked with him and said, 'Hey, we have five people in this plane, and we have four parachutes. Where's yours?'

"We're all in this together and a new guy coming in, I've seen it plenty of times. He's driving hard, he's aggressive. He'll find his niche and find his spot in this sport."

For now, Keselowski needs to find his niche at Penske Racing. Keselowski has already acquired his share of adversaries throughout the Sprint Cup ranks. He should at least be able to count on his teammate as allies.

As the new kid on the block, he'll be expected to fall in line behind the veteran Busch and the flagship No. 2 team as well as Sam Hornish, who made his mark as an IndyCar champ before moving to stock cars.

Busch certainly remembers what it's like to be the brash young gun in the garage. For Keselowski, it would be better to have Busch on his side.

"He was disappointed for his result, but as far as him really being mad at me or thinking that I ruined his day intentionally, no, he was really cool," Keselowski said. "I think Kurt doesn't get enough credit for how understanding he is and how much he's progressed as a race car driver."


Back up and back of the pack


Jeff Burton won't remember 2009 as one of his finest seasons. But lately, his program had turned around — until Friday that is.

Burton posted his best lap in practice, but less than two circuits later he wadded his No. 31 Chevrolet in the wall off Turn 2 — missing the portion of the track that has the SAFER barrier.



Spencer at the Track

Best of Friends? As rivals, Kurt Busch and Brad Keselowski didn't always see eye-to-eye. As teammates, that is changing.


---

Super Sub: Casey Mears is stepping in for Jeff Burton in Saturday's Nationwide Series race after Burton wrecked Friday afternoon


---

New deal: It's been a successful 2009 season for David Reutimann. Now, one sponsor is rewarding him for it.


---
Read more from Lee Spencer





"My head hurts," Burton said. "Just kind of a crappy way to start off. We were really fast in race trim. I was really happy with the car. It wasn't an error or anything like that. What we think happened was something with the power steering. I just couldn't turn it. I wasn't strong enough to turn the thing. It went straight. It was like it blew a right front tire, but it didn't blow a right front.

"It missed the soft wall and hit the back, then smacked the front. It dazed me. I'm OK. My head hurts. I actually feel a lot better than I did (after the wreck)."

Burton qualified 42nd in the backup car on Friday — an older car that doesn't reflect the gains that Richard Childress Racing has made in the last two months. With Todd Berrier coming on board last week as Burton's new crew chief, the driver is encouraged about his prospects for 2010.

But he knows this weekend will be a challenge.

"This in some ways is a good test for us. This in some ways is going to make it harder than it would have, but we're a young team together and this is some adversity that will make us stronger and make us work together quicker. I hate it because we were fast and I really felt like we honestly had a chance to qualify well. In race trim, we were really, really good. I hate it, but it is what it and we will make the most of it."

On a side note, Burton will sit out the NASCAR Nationwide Series race on Saturday. Casey Mears will drive the No. 29 Chevrolet.


Numbers game


Texas Motor Speedway used to be the thorn in Jeff Gordon's side. After winning the race at TMS in the spring, Gordon has won a consecutive pole at the fall Texas brawl — following a 35-race drought — with a lap of 191.117 mph.

He extended his record of 17 straight seasons of posting at least one pole.
---
---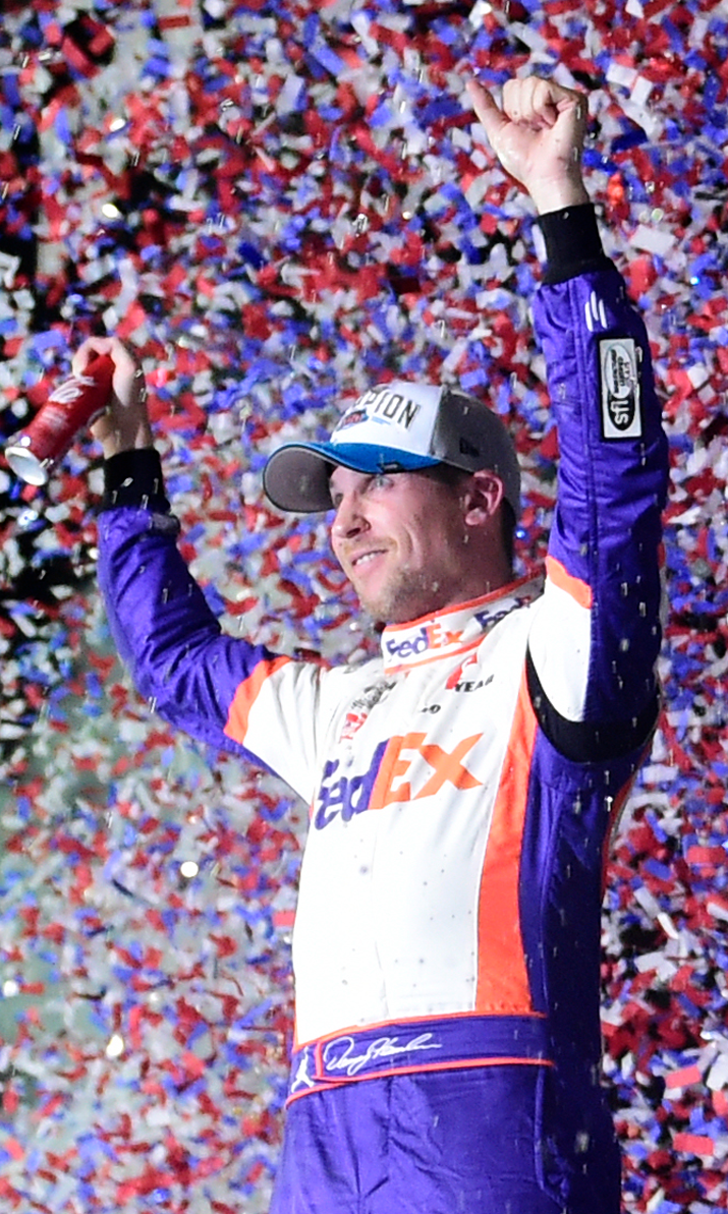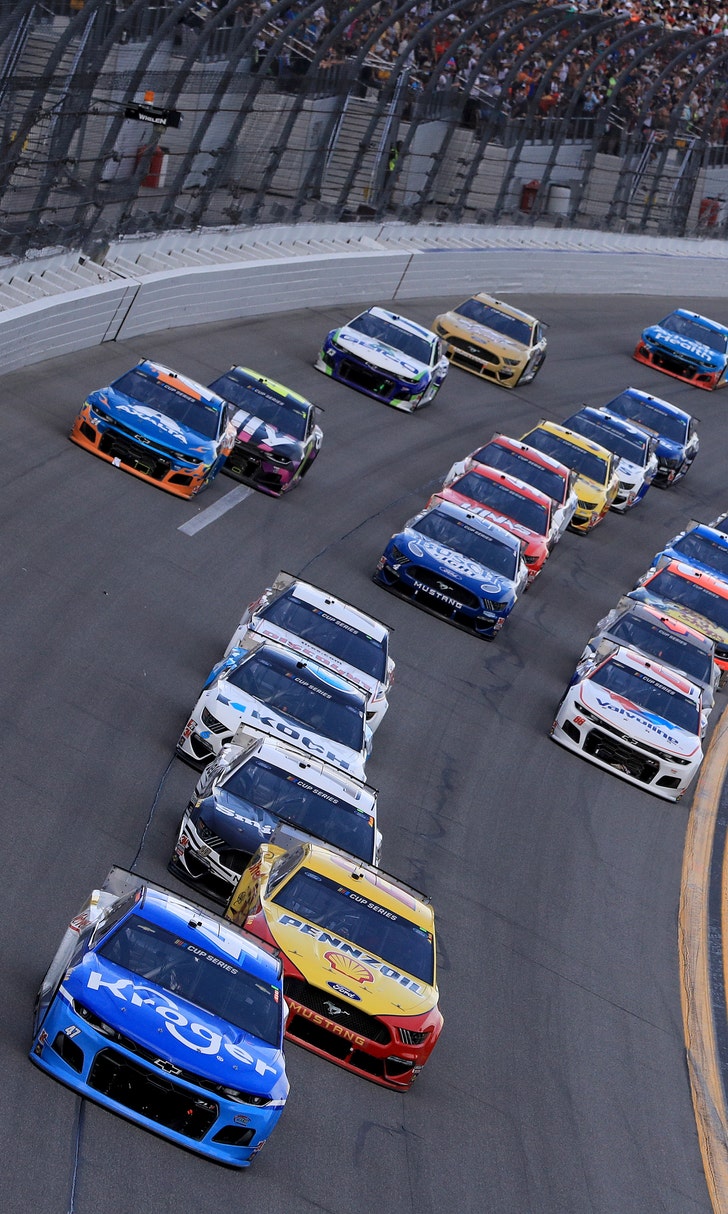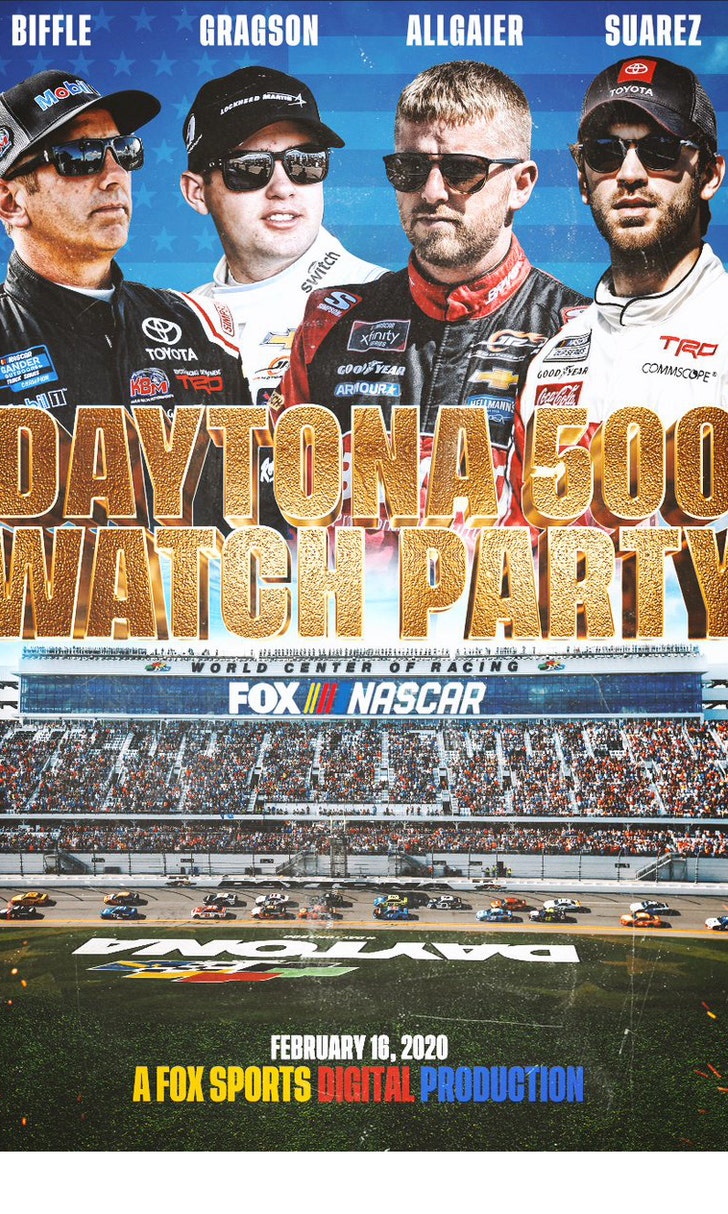 The Daytona 500 Watch Party!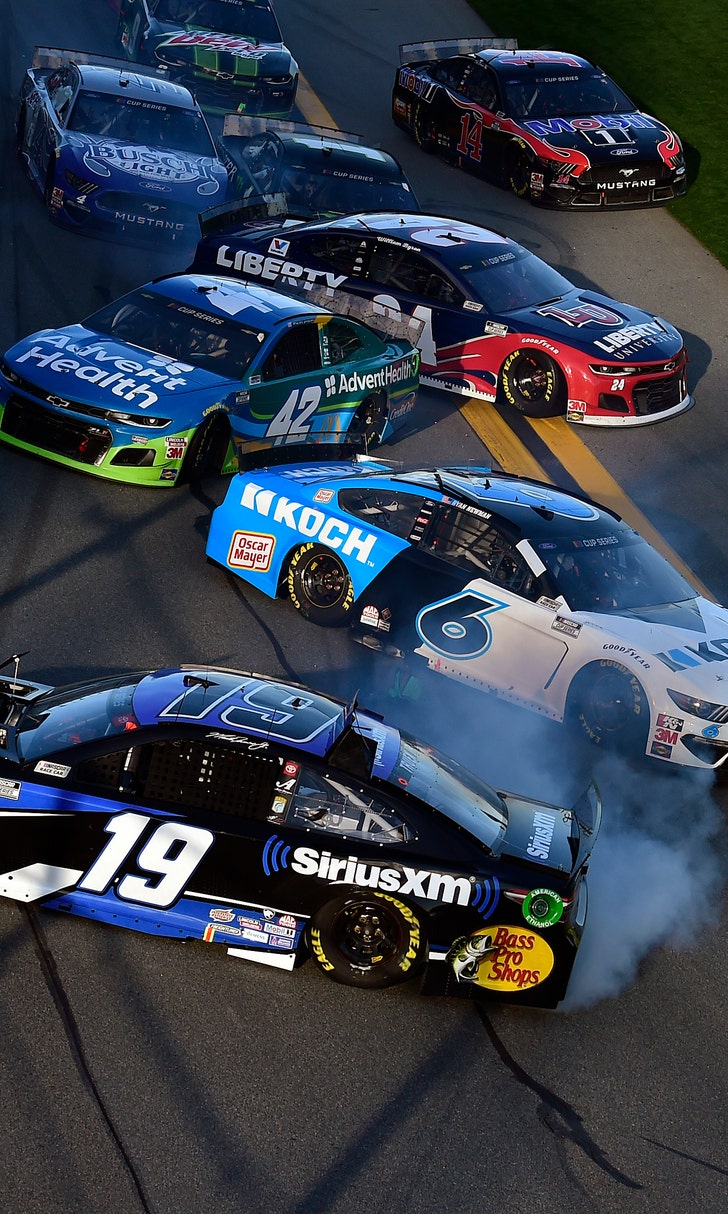 The Numbers Game At Daytona