The Hot Pass: Bowyer finds groove in Vegas
BY foxsports • February 28, 2010
Clint Bowyer is snug inside the No. 33 Cheerios Hauler 30 minutes into Happy Hour.

He says the car is "bad fast."

"We finally did something to help him," crew chief Shane Wilson quipped. Bowyer wasn't nearly as happy after first practice Saturday or with his qualifying effort of 13th. But in final practice for Sunday's Las Vegas Sprint Cup race, Bowyer topped the speed chart on his first lap with a circuit of 183.318 mph.

There was no need to put additional miles on the engine or take a risk in a fellow competitor taking Bowyer out in practice — particularly when he is currently second in the point standings.

"We started out so fast," Bowyer said of his happy-hour run. "After 20 laps. We got the car neutral and balanced. We went through every change known to man in the last two practices so we'll be prepared for Sunday when it's sunny and 20 degrees warmer. I feel confident these guys can dig deep and come up with something to keep the car balanced through the race."

Bowyer, 30, is enjoying his recent success. When he says, "I've never been happier," believe him. Following "a frustrating year" he's learned to appreciate the good times. He's also learned the nuances of racing for wins and racing for the championship. Last week's romp at California was a perfect example. Bowyer had a dominant car and led two laps, but had his progress hampered by continual debris on the grill that caused the engine to overheat. Bowyer was forced to pit on Lap 211. He fell from third to 24th but recovered with a seventh-place finish.

"Last year we would have finished 25th, two laps down after a day like that," Bowyer said. "If you watch Jimmie Johnson, he's able to take the bad days, come back and finish in the top 10. That what you need to do if you want to win a championship."

When team owner Richard Childress reorganized his organization late last season, Bowyer was aligned with crew chief Wilson and a pit crew the driver considers "the best on pit road." The team had the final 10 races of the year to get acquainted with one another and build a foundation for 2010.

The results have been remarkable.

"They were incredible right off the bat, they changed our performance," Bowyer said. "We weren't where we needed to be, but because of the pit crew, we went from a 15th place car to a 10th place car. They picked us up that much.

"They struggled a little bit last week. I was telling them 'come on boys.' We are all pretty close at the shop and get to hang out and talk a lot. I had them out to the house several times over the offseason. It is fun to get to know your guys and get to have that personal basis with each one of them and be able to rag on them a little bit. If I fall out of the seat or something, they are certainly going to let me know about it."

There's been a resurgence throughout RCR in 2010. And while it's only the third race of the season, having all five drivers in the top five in the standings is a dramatic departure from when Bowyer, Kevin Harvick and Jeff Burton missed the Chase for the Sprint Cup in 2009.

Despite the desire to expand to a four-car operation — following the lead of other power houses such as Roush Fenway Racing and Hendrick Motorsports — adding Casey Mears to the roster last year wasn't the right move at the right time for RCR. And while there was never a question of the horsepower that existed in the RCR camp, time spent on engineering integration had a huge impact on improving the comfort level of the cars for the drivers.

Bowyer admitted the organization has experienced an overall attitude adjustment.

"Everybody has worked on our attitudes," Bowyer said. "We've got our cars working better. You know there is a lot of pride in this sport. There is a lot of hard work that goes in to what we see on Sunday. When that hard work isn't going according to plan, it is frustrating and it is easy to get down on yourself and down on everybody.

"But everybody dug in deep over the offseason, everybody worked hard. We saw it at the end of the season. I felt like we had the direction we needed. We had all the pieces of the puzzle put together personnel-wise at RCR. Going back to three teams. We need to get ourselves in the situation that we can have four teams again, but, it was almost a blessing because we were able to take four teams, combine the best of the best and get down to three teams. I feel like, selfishly, it was a good move for us race car drivers."


Ready to race


AJ Allmendinger never raced a lap at Las Vegas his first year in the Sprint Cup Series. Ditto, his sophomore season. And last year, when he was finally competing with an established organization, his crew chief elected to use Kasey Kahne's set up for the race and Allmendinger never found his groove.

And if that wasn't enough, during first practice this weekend Allmendinger's engine blew up midway through the run after just eight laps.

It wasn't until Saturday, that Allmendinger finally gained serious time behind the wheel on the 1.5-mile track. By final practice, the No. 43 Ford was 19th fast on the speed chart.

"Certainly, the car was better on Saturday than it was on Friday when the engine went BOOM," Allmedinger said. "Greg Biffle and Carl Edwards are fast so that's encouraging. But this track is real fast and the closing rates are amazing.

"I've never really raced here yet, so I'm actually looking forward to Sunday."

Ford officials diagnosed Allmendinger's engine as "an internal parts failure." Despite earlier reports, Allmendinger and the other Fords are currently using the old engine. Bill Elliott will race the new RF9 engine next week at Atlanta and all eight Roush Fenway and Richard Petty Motorsports cars will have the new engine in Talladega and the All-Star Race at Charlotte Motor Speedway.


The back 40 — Start and park central


Casey Mears failed to qualify for his third race this season. The problem doesn't appear to be the driver but the behind-the-scenes drama between the brothers that co-own the team. Sources say the feud is so bad that a line of tape divides one siblings section from another. Stay tuned.

Overheard in the garage: "How many laps do you think we'll have to run on Sunday?"




---
---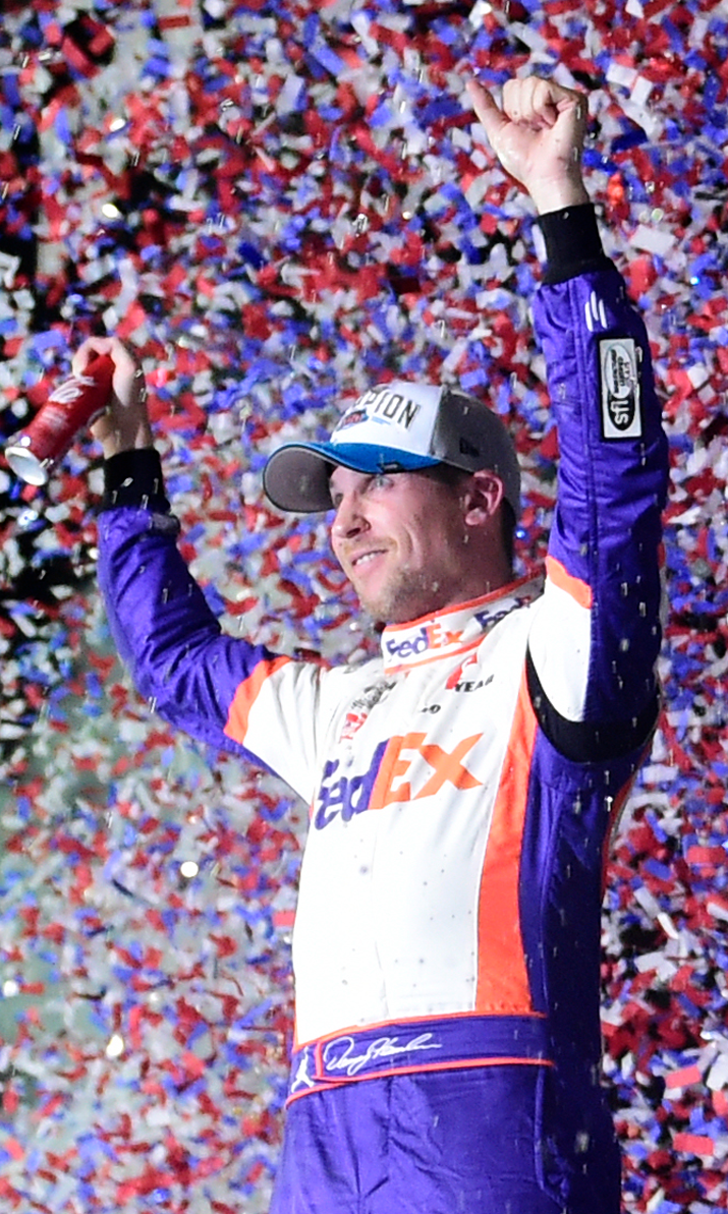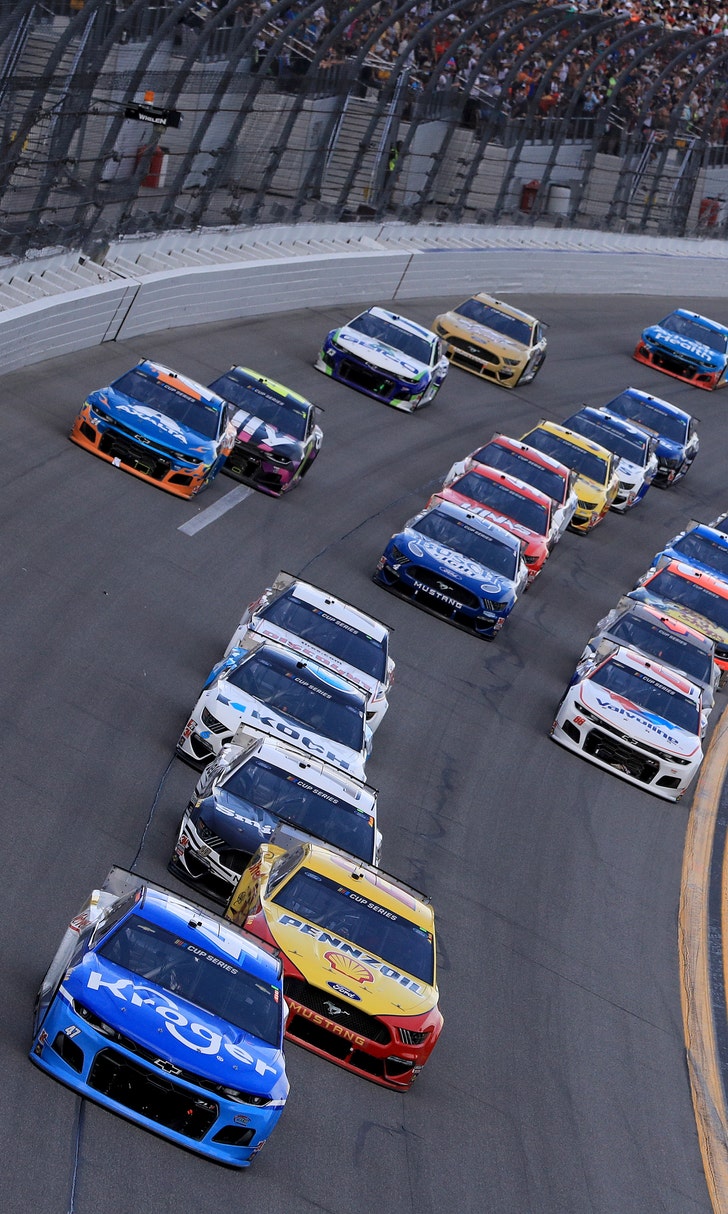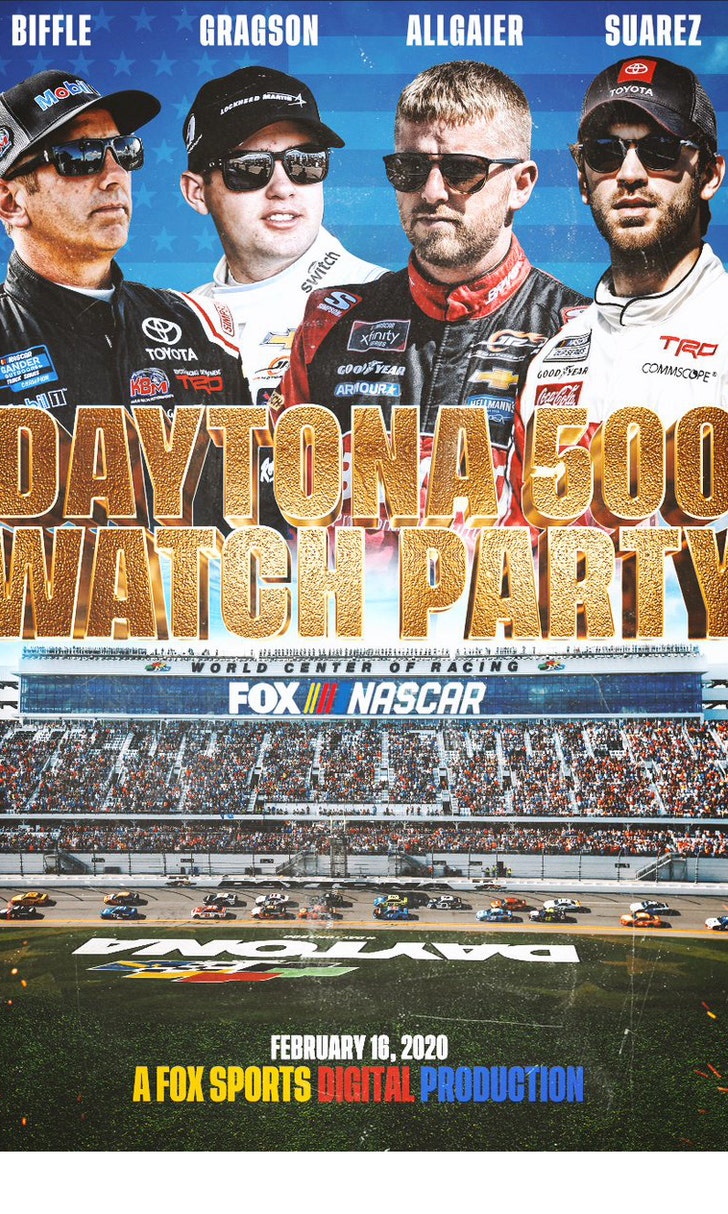 The Daytona 500 Watch Party!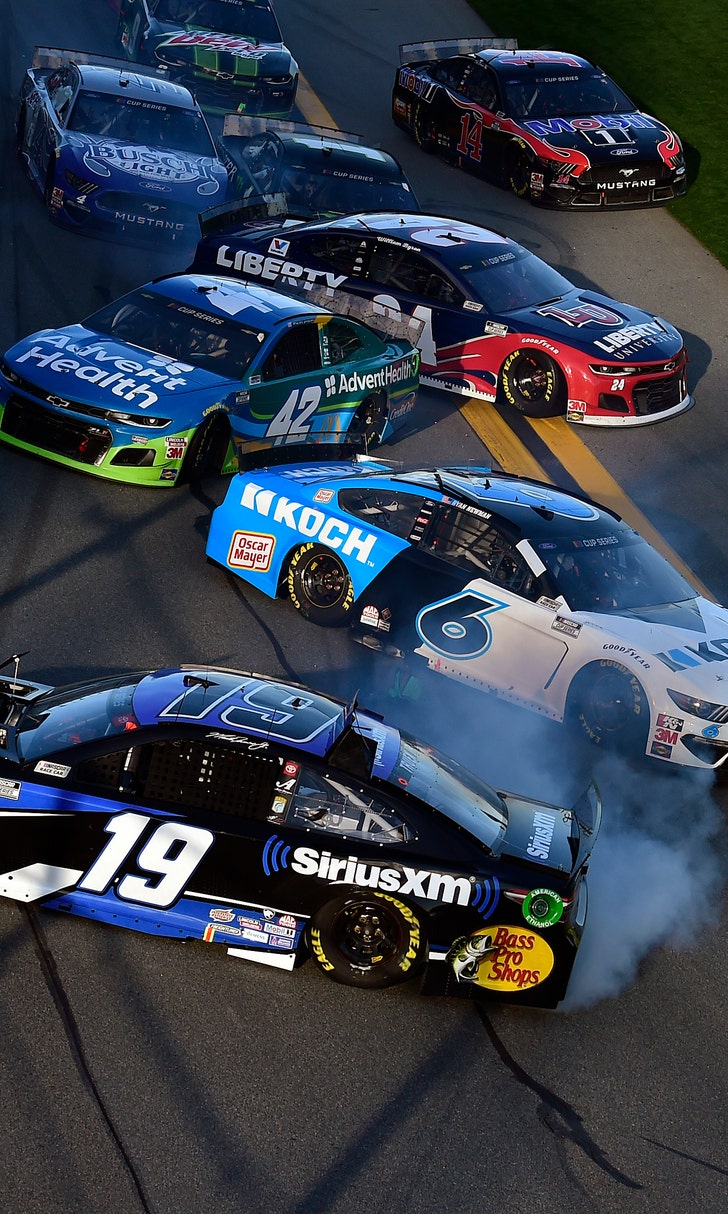 The Numbers Game At Daytona