NASCAR Cup Series
NASCAR Cup Series
Talladega a friendly track for Earnhardt
Published
Apr. 10, 2011 1:00 a.m. ET

Could Talladega Superspeedway come at a more fitting time for Dale Earnhardt Jr.?
With Earnhardt's NASCAR Sprint Cup winless streak now at 100 races, it would be advantageous for him to be able to put the drought behind him and concentrate on continued success with his current team.
Given Junior's previous success at Talladega, where his five wins rank second only to Jeff Gordon (six) among active drivers, his support from the NASCAR fan base is even more feverish at that track. If Earnhardt is in striking distance, the crowd response is phenomenal.
"There is definitely an obligation, I guess, that I feel to try to do the best I can to put the car out front all the time at that place, for obvious reasons," Earnhardt said.
"But, you try to let the reality of the situation and the job you are doing ... override that, but, sometimes, you just go all out and want to be in the lead all the time, which is not a bad way to go.
"It has won races for me there in the past. And, I don't know if that's exactly what's gotten me in trouble in the last couple of events, but we just haven't made good choices toward the end of those races. Hopefully, I can go back with a better sense of what I need to do and make better judgment calls when it comes down to it."
Earnhardt's judgment has been more keen lately. And balancing the risk versus the reward for race car drivers is what the game is all about. Take his battle with David Ragan in the closing laps of the Samsung 500 at Texas Motor Speedway on Saturday night. Earnhardt kept digging to improve his position but quickly realized the No. 88 Chevrolet could not run as effectively on the low line at Ragan's pace.
"Yeah, I was getting frustrated there, but he was doing what he's supposed to do," Earnhardt said. "I was getting mad, but I want the spot, man. The hell with running behind him. I want to be in front of him. My car was way faster than his. I just couldn't get by him."
Earnhardt tempered his emotions and accepted his fate — a ninth-place finish. The performance vaulted the driver to sixth in the point standings, his highest rank since he finished second in the 2010 Daytona 500. With four top-10 finishes this season, Earnhardt already is halfway to his total of the top-10 finishes for all of last year (eight).
Yes, Earnhardt has been branded a restrictor-plate ace — seven of his 18 career wins were earned on that style of track in Alabama and Daytona — but his performance has picked up across the board at every type of venue the NASCAR Sprint Cup Series has raced this season.
Since he wrecked in the season opener at Daytona and finished 24th, Earnhardt has averaged a finish of 8.6 in the past six races — from two short tracks to the 2-miler at Auto Club Speedway, which has never been one of the driver's favorites.
Not only has Earnhardt built a solid rapport with the No. 88 team in the first seven races, he has built confidence back into himself.
"We're getting there," Earnhardt said. "We're running pretty good. Been running good every week. We have a couple more steps to go, couple more things to do — but we are learning as a team, and it is good that it is happening early. We can try to build a good foundation for the rest of the season."
Earnhardt remained consistent at Texas despite the challenges the track presented as the surface transitioned from daylight temperatures into night. While he was "pretty satisfied" with his effort, his recent accomplishments left Earnhardt wanting more.
"I would have liked to finish a couple of spots higher; maybe a fifth or so," Earnhardt said. "We had a little bit of a rough stop there one time and lost some track position. We had a pretty good car, though. I was real happy with our speed, and the way we were able to come through the field was great.
"That is how good the team is. We just ain't made many real big mistakes."
Earnhardt is hoping that the mistakes avoid him on Sunday at Talladega. But with the smaller restrictor plates (15/16ths of an inch) and tandem drafting becoming the rage, he's not quite sure what to expect. Earnhardt acknowledges that he does not "particularly like that style of racing" but adds the Hendrick cars leave him feeling "real confident."
"I'd rather have control of just what I've got to do and having to have responsibility for someone else is a little bit more than I care to deal with," Earnhardt said. "But, that is the way the racing is. I don't know if it will be like that at Talladega.
"Talladega is just a lottery, especially with the smaller (restrictor) plate now. It will be anybody's game. That was really disappointing to hear that the plate is going to be smaller, but that is just how it is going to be, so, hopefully, we will do what we need to do in that race to try to be toward the front near the end. Definitely don't want to have the same issues we had at Daytona, where we had a really good car and didn't take advantage of that and get the finish that we deserved."
 
---
---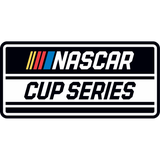 Get more from NASCAR Cup Series
Follow your favorites to get information about games, news and more
---