NASCAR Cup Series
NASCAR Cup Series
Stewart moves past Kenseth issue
Published
Aug. 29, 2012 12:09 a.m. ET

Tony Stewart joked Tuesday that his two-handed toss of his helmet at Matt Kenseth was ''not bad for a 41-year-old who doesn't work out.''
Aside from that, Stewart said he's not expecting any drama between the two drivers despite promising to run over Kenseth every chance he gets this season.
''You get over that stuff. It's been part of racing for as long as I can remember and that won't be the last time you see two drivers have a disagreement,'' Stewart said, adding he'll only run over Kenseth ''if I need to. It's not our intention to go seek him out.
''We've gotten along more races than we've disagreed.''
The three-time NASCAR champion lost his infamous temper Saturday night at Bristol Motor Speedway after contact with Kenseth caused him to wreck as they were racing for the lead. Before making his mandatory trip to the care center, Stewart waited on the track for Kenseth to pass by on pit road, and he heaved his helmet directly at the front grill of Kenseth's car.
He was able to joke about the helmet throw during an event at Charlotte Motor Speedway. He noted the throw was unorthodox but said using two hands gave him more velocity, and he may take some of his father's old helmets into his yard to practice his technique.
''It may happen again - I've got a lot of helmets and a lot of races,'' said Stewart, who was pleased NASCAR has not fined him. ''I figured I was going to get some kind of penalty for it, so it's nice to know that's something you can get away with. I just wish we could get a more lengthy list of what we can do and can't do. I think we could make it a lot more entertaining if we knew what we could do.''
Kenseth said he doesn't plan to watch his back, but he did say during tire testing at Kansas Speedway on Tuesday that he'll talk to Stewart the next time they see each other.
''Tony and I have raced together for a really long time,'' Kenseth said. ''You're going to have problems here and there. Most of the time it's not one person's fault. We're going to move on.''
Kenseth had indicated after the race that there's a lingering issue between the two after incidents at Sonoma in June and Indianapolis in July, and he said Stewart refused to speak to him after their Indy disagreement.
''People aren't going to see things the same way. If they did there wouldn't be as many wrecks,'' Kenseth said. ''He's shown me a lot of respect on the track and I think I've given him the same respect back. ... I think at the end of the day, we'll get it all worked out.''
Stewart said the two did exchange text messages, and that they've raced each other long enough to not let anything harm their respect for each other. Kenseth is also a NASCAR champion and has two Daytona 500 wins.
''It's not a big drama,'' Stewart said. ''We both have been through this before, we know what we expect out of each other and we'll go on to the weekend like we always do. We've been racing each other for 15 years. It's not like we've not been through this before.''
Stewart said he wasn't proud of his behavior at Bristol, which had been criticized by fans who felt the racing there had become too boring since progressive banking was added. Track owner Bruton Smith ground down the top lane before Saturday night's race in an effort to return the bumping-and-banging style that created some of the best driver disagreements in NASCAR.
''I don't enjoy getting mad like that,'' Stewart said. ''It doesn't make my day. I wasn't happy when I did it. I wasn't happy when it was over. I wasn't happy when I got home.''
Stewart's good mood Tuesday was aided by the Mobil 1 event, which was a ''Choose Tony's Ride'' program that allowed fans to vote on what kind of vehicle Stewart should drive in an exhibition around the road course at Charlotte. Vehicles were narrowed down to a WWII-era tank, a Chevrolet Astro van, a Formula Drift Camaro and a Chevy Corvette Grand Sport.
Although the drifter won, Stewart also drove the van and the tank. He couldn't hide his enthusiasm for both - the drifter took him three laps to figure out how to get through one particular tricky turn.
He had driven a tank before, but never a drifter, and said he loved the experience. But he also said there's still something out there he wants to drive.
''I still want to drive a top fuel car,'' Stewart said. ''That's the next thing on the bucket list now. It's the only thing I haven't driven that I want to drive more than anything.''
---
---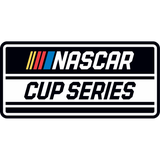 Get more from NASCAR Cup Series
Follow your favorites to get information about games, news and more
---