Stewart extra-busy with Eldora, Indy
BY foxsports • July 22, 2013
Unless you win Powerball or maybe experience the birth of your first child, it's doubtful that your week will be as big as the one Tony Stewart is about to have.
During his storied career, Stewart has won the USAC Triple Crown, a championship in the IZOD IndyCar Series and three NASCAR Sprint Cup Series titles. Like his idol A.J. Foyt, Stewart has a well-earned reputation of being someone who can climb into anything with four wheels and be blisteringly fast right out of the box.
Stewart has also proven to be a shrewd businessman. He's built open-wheel teams that have won championships in USAC and the World of Outlaws, taken Stewart-Haas Racing to a title in just three years, and enjoyed considerable success as the owner of several dirt tracks and side businesses. All while personally driving in 110 races or so this year.
But even a serial multi-tasker like Stewart is in for an extraordinarily busy week this time out.
On Wednesday night, his Eldora Speedway in Rossburg, Ohio, hosts NASCAR's first visit to a dirt track by one of its top three series in more than four decades. SPEED's coverage from Eldora begins at 9 p.m. ET Wednesday with NASCAR Camping World Truck Series Setup, followed by the race at 9:30 p.m. Less than 48 hours later, Stewart will be on the grounds of Indianapolis Motor Speedway, the track he worships above all others, where he will try to win his third Brickyard 400. Stewart posted victories at the fabled track in 2005 and '07.
And with Stewart just barely holding on to the second wild-card spot in the Chase for the Sprint Cup, he can ill-afford any bad races over the final seven weeks of NASCAR's regular season.
Most people would find the pressure suffocating. Then again, Stewart isn't most people.
"The stuff that I'm doing is stuff that I really enjoy," said Stewart. "I love running my dirt races. I love what I do with the Cup Series. It doesn't take long between a full-time Cup schedule and the side races to fill your calendar up. It's a lot easier when you're single and you don't have kids, to be able to go out and just go race whenever you want. It makes it a lot easier."
One of the keys to Stewart's success in wearing many hats is his ability to make great hires and delegate accordingly. At Eldora, Stewart hired the talented Roger Slack to run the show, starting in October 2011.
Slack's credentials include being named 2007 National Sprint Car Promoter of the Year, 2007 World of Outlaws Late Model Series Promoter of the Year and the 2007 Humpy Wheeler Executive of the Year Award, all when he worked at The Dirt Track at Charlotte Motor Speedway. Slack was reportedly offered a position to work on the planned Formula One race in New Jersey, but turned it down to come to Eldora instead.
Stewart is smart enough to let Slack run the show at Eldora this week.
"I will be available for whatever they need me to do that I can do. If I had to be a part of it and had to actually be there hands-on to do it, I wouldn't have the confidence to do it," Stewart said. "I'm more than confident in Roger and our staff up there that they've got everything squared away and ready to go and prepared. It's not something that somebody like me coming in a week before is going to get it ready. It's been months and months and months of work to get ready for this event. I'm very confident in everything that they have done up to this point."
The Eldora truck race is shaping up to be one of the biggest events of the year for NASCAR.
"We think it's a win-win for really the truck owners in terms of what changes need to be made and what type of quality of race we can put on at Eldora," said NASCAR senior vice president Steve O'Donnell.
"It's such a historical moment for our sport, I feel like, to go back to dirt, and something I love and grew up racing on," said Austin Dillon, one of the pre-race favorites. "Eldora is a great track. It's probably one of the best dirt tracks in the world. Can't say enough about Tony Stewart and what they've done with NASCAR to come up with this really cool race."
Although Stewart is not racing at Eldora, his teammate at SHR, Ryan Newman, is.
"This race is going to be something really special in NASCAR's history," said Newman. "I've always enjoyed racing in the Truck Series, and to be able to get back and race on dirt with a truck, I think everyone will be in for a special treat."
As for the Brickyard, Stewart will be ready for it, as he is every year.
"It's definitely not just another victory to us," Stewart said of the Brickyard. "It's a big deal to us to win here. This is an event that I definitely circle on the schedule (and) emotionally have a lot invested in it. To us, it's definitely not just another stop that's on the calendar and on the schedule. You don't just pull in and say, 'We're going to go in and try to win the race,' then pull out of here. When you're here, you're amped up because you're at Indianapolis."
Of course, when you're Stewart, amped up is a natural state. But there's going to be just a little more of it this week than normal, and that should make for some interesting and exciting times.
---
---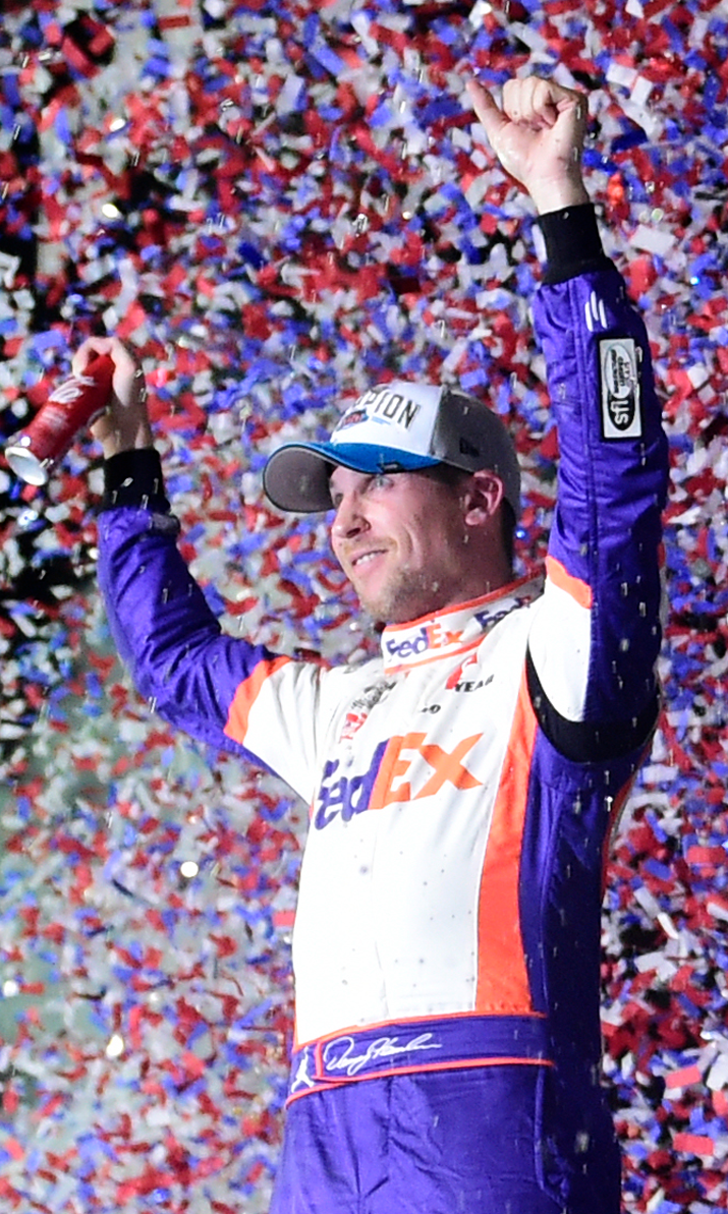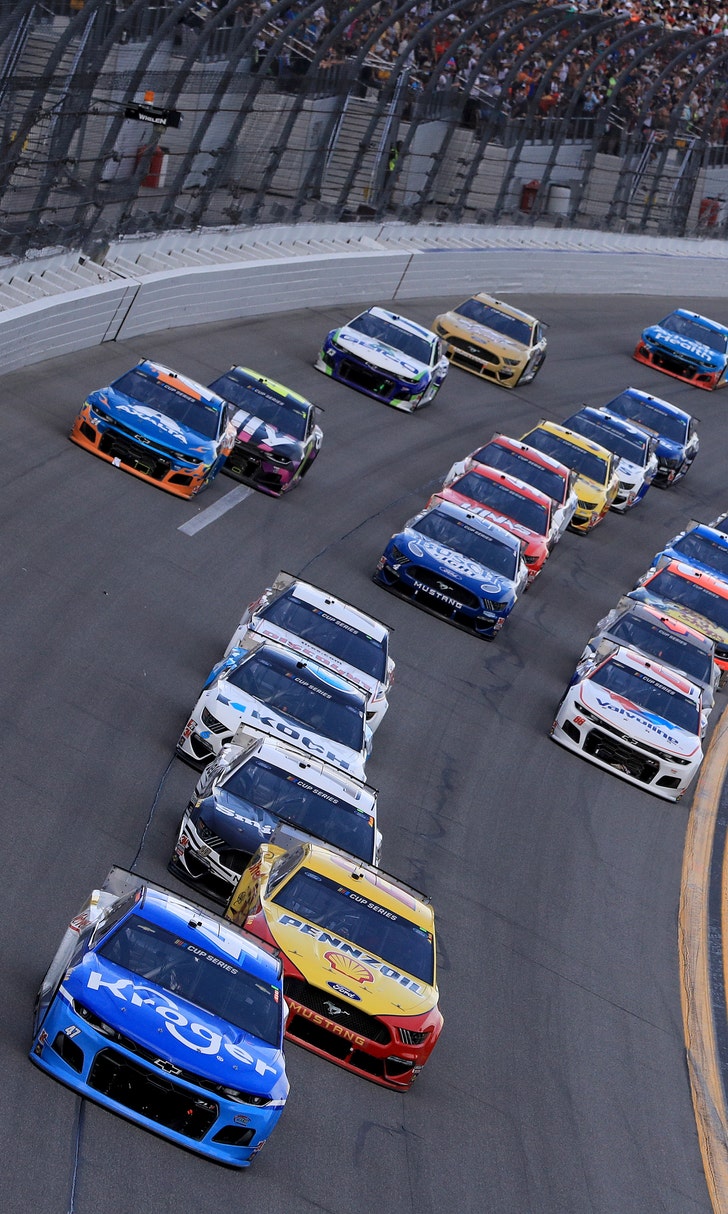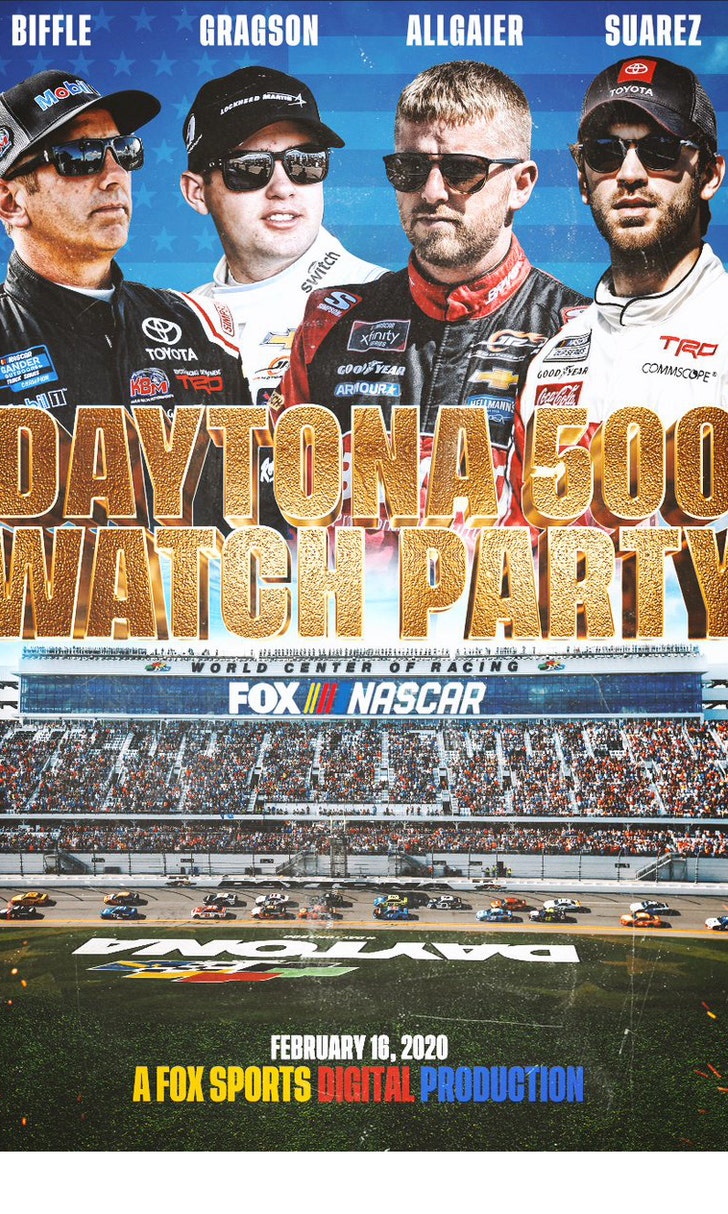 The Daytona 500 Watch Party!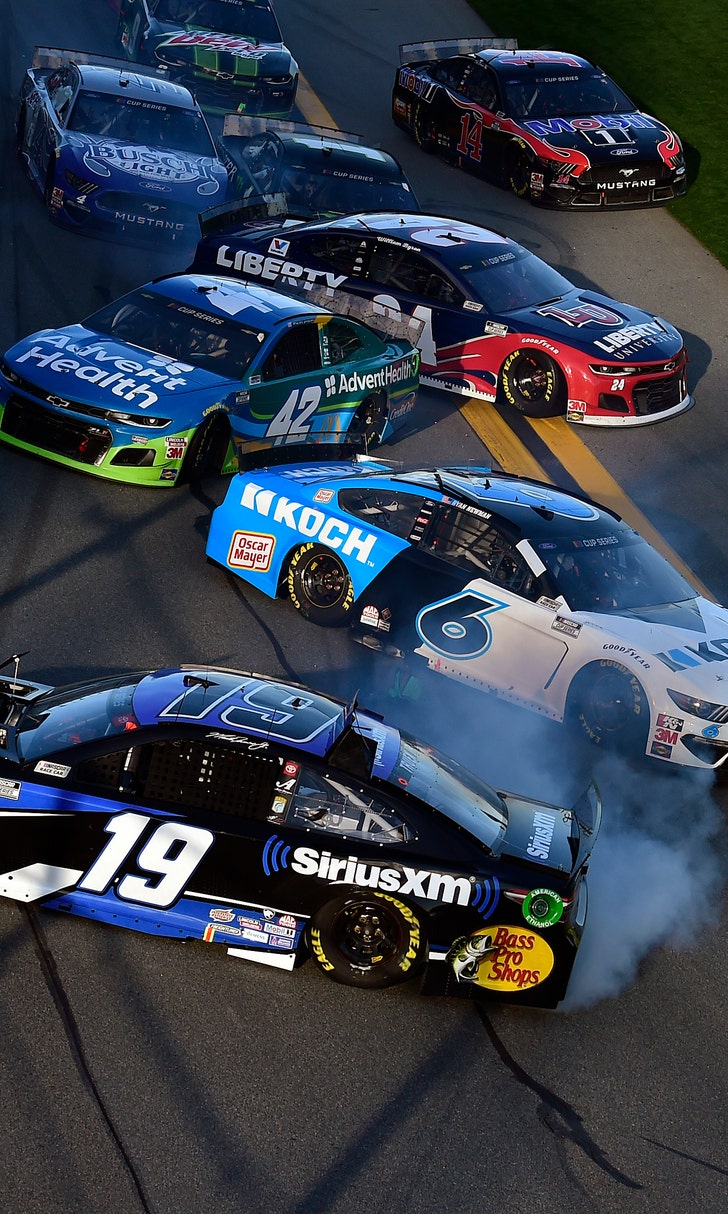 The Numbers Game At Daytona