NASCAR Cup Series
NASCAR Cup Series
Stewart caught up in 13-car wreck early at Dover
Published
Jun. 4, 2012 12:28 a.m. ET

The parade of wreckers entering the garage hauled the dented and busted remains of cars belonging to Tony Stewart, Landon Cassill, David Gilliland, Juan Pablo Montoya and other drivers that ended their shot at victory before the race really got going.
So much for the dry spell of big wrecks in Sprint Cup.
The series had its biggest pileup of the season with 13 cars the casualties of an accident on the ninth lap triggered when Stewart made contact with Cassill's left rear and sent him into the wall. Regan Smith rammed into Stewart and nine other cars plowed into them Sunday at Dover International Speedway.
Smith and Stewart both took the blame for the accident on the backstretch.
Smith said he didn't have time to slow down and avoid Stewart. Stewart said it wasn't Smith's fault.
''The No. 83 (Cassill) was trying to get back down to the bottom and we were just in the wrong place at the wrong time,'' Stewart said. ''It wasn't Regan's fault. He was right behind us and he didn't have anywhere to go either. Just not a real good deal at the beginning of the race like this.''
Casey Mears, Travis Kvapil, Michael McDowell, Dave Blaney, Scott Speed, Stephen Leicht, Reed Sorenson, and Joe Nemechek all were involved. There was a mangled mess of cars in the garage and crew members pounded away at sheet metal trying to salvage a return. Montoya drove down pit road with the hood of the No. 42 positioned straight up. Most cars did return to the concrete track.
Stewart finished 25th, Smith was 27th, and Montoya 28th. Gilliland, Speed, McDowell, Mears and Nemechek never returned.
Cassill said he never felt Stewart touch him.
''When the 14 is behind me, and he's going to make a pass, I'm going to let him go,'' Cassill said. ''You want those guys to pass you. I hate it for Tony. I hate it for all the guys.''
The race was red flagged.
Major wrecks and yellow flags have become a rarity in NASCAR this season. There was another when Carl Edwards was involved in a single-car wreck on lap 165. Edwards' front right tire went flat and he smacked into the wall.
-----
TOUGH LUCK, GORDON: Jeff Gordon had another fast car at Dover. Maybe the best one, too.
But again, Gordon ran into some misfortune that cost him the victory Sunday.
Gordon led 60 laps midway through the race and was poised to give Hendrick Motorsports teammate and race winner Jimmie Johnson a challenge down the stretch. Gordon, though, said the No. 24 felt ''weird'' because of a wheel issue and had to make an early pit stop. He would later zip into first once the rest of the leaders made their scheduled pit stops.
Gordon, though, got stuck when a debris caution came out and he finished 13th. Gordon is 21st in the points standings and he needs wins starting as soon as next week at Pocono Raceway if he has any shot at making the Chase for the Sprint Cup championship.
''The fastest car doesn't always win the race,'' he said. ''We're sitting here in 13th. It's silly.''
----
BUSCH'S DAY: Kyle Busch did not finish at Dover and was 29th after the No. 18 Toyota suffered an engine issue.
Busch ended his streak of four straight top-five finishes and appeared headed toward another strong finish.
''We were biding our team trying to see if we couldn't keep up with the race track,'' he said.
-----
BIG 4-0: Dover Motorsports president Denis McGlynn said tough economic times are keeping fans away from the Monster Mile.
McGlynn said severely slashed ticket prices caused an uptick in sales, but revenues were down. McGlynn said some short-term pain in the coffers was worth it if the track can start to rebuild attendance. The track used to pack in over 100,000 fans for both Cup races, but attendance was thin Sunday.
''We have to help rebuild this audience,'' McGlynn said. ''What's going on in the grandstand now is all to do with the economy. Our customers are working guys, and if they're not working, they can't afford to do this. That's why we're trying to be helpful with the ticket prices.''
McGlynn said corporate hospitality has dwindled to almost nothing at Dover.
NASCAR estimated the race drew 85,000 fans - 3,000 more than last year's May race.
McGlynn is celebrating 40 years at Dover where he started as director of public relations. McGlynn has been president and a director of both the motorsports and gaming companies in Dover since 1979, and has served as CEO since the companies went public in 1996.
He serves on the NASCAR Hall of Fame voting panel.
His proudest moment was NASCAR's return to the track at Dover after 9/11.
''I still have trouble talking about it because I get all choked up,'' he said. ''Back then, we had 133,000 people here. It was just unbelievable. Of course, Junior winning at the end and carrying the flag around was just icing on the cake.''
---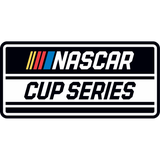 Get more from NASCAR Cup Series
Follow your favorites to get information about games, news and more
---