NASCAR Cup Series
NASCAR Cup Series
Steve O'Donnell says NASCAR will react to drivers exiting vehicles early
Published
Jun. 1, 2015 11:00 a.m. ET

Twice this weekend at Dover International Speedway drivers involved in on-track skirmishes exited their vehicles and walked across the track before safety crews arrived on scene.
The first incident took place during Friday's NASCAR Camping World Truck Series race when Jennifer Jo Cobb expressed her displeasure with Tyler Reddick, who spun her into the inside wall on the frontstretch.
Afterward, Cobb walked up the track and shook her arms at the Brad Keselowski Racing driver. Once NASCAR officials and safety crews arrived, Cobb continued to gesture toward Reddick and had to be restrained by an official from going back up the racing surface.
In Sunday's Sprint Cup Series race, Trevor Bayne wrecked on the frontstretch and came to a rest atop the banking in Turn 1. With a heavily damaged No. 6 Roush Fenway Racing Ford, Bayne climbed from the car and walked down the banking onto the track apron.
Bayne was called to the NASCAR hauler at the conclusion of the race.
Last August, NASCAR announced that drivers involved in on-track incidents are required to stay in their vehicles until safety workers or NASCAR officials arrived.
The only exceptions built into the rule were the case of smoke or fire in the cockpit of the car.
"At no time should a driver or crew member(s) approach any portion of the racing surface or apron," the rule reads. "At no time should a driver or crew member(s) approach another vehicle."
The implementation of the rule came one week after an incident in which three-time Sprint Cup champion Tony Stewart struck Kevin Ward Jr. during a sprint car race at Canandaigua (New York) Motorsports Park. Ward, 20, died in the incident.
The provision was officially entered in the NASCAR rule book in February 2015 during Daytona Speedweeks.
Monday morning, NASCAR executive vice president and chief racing development officer Steve O'Donnell joined Sirius/XM NASCAR Radio's "The Morning Drive" and discussed the sanctioning body's stance on these two incidents.
"It's something we haven't seen in a while, and we hope to never see," O'Donnell said on the program. "It goes back to a rule we put out last year in terms of being as safe as possible when there's an incident on the racetrack. Reminding the drivers that at no time they should get out of the car or truck, unless it's obviously on fire -- which you saw potentially in Trevor Bayne's situation.
"From there, we ask everyone in an incident where a vehicle may or may not be on fire, if they do get out, stay by the vehicle for the safety crew. Under no circumstances are you to walk across the track or the apron. Unfortunately we saw that in both incidents this weekend. We had a conversation with both drivers. They understand the potential harm to come from that. We'll continue to have that dialog and you'll probably see us react (Tuesday) as well."
While competitors are reminded to remain in their vehicles during the driver-crew chief meeting before every event, O'Donnell believes the rule "wasn't top of mind" for some drivers.
"You hate to have this serve as a reminder, but it certainly will," he said. "We'll have to react to it. Again, it all goes back to a safety issue and keeping the drivers as safe as possible. We think it's a good rule to have in place, so hopefully this is a reminder and we don't see it again."
Any penalties stemming from this weekend's incidents at Dover will likely be announced on Tuesday. 
---
---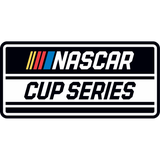 Get more from NASCAR Cup Series
Follow your favorites to get information about games, news and more
---