NASCAR Cup Series
NASCAR Cup Series
Start-and-park teams trying to survive
Published
Apr. 21, 2011 1:00 a.m. ET

I know there are still a lot of people who are negative about start-and-park teams. Everybody needs to come to terms that not only is NASCAR a sport, but it is a business.
If you don't understand how the dynamics of the business structure in our sport work, then you need to take the time to study them and come to grips with them before you criticize.
Let's use the example of somebody's household. You go to the first house at dinner time, and they are having steak with baked potatoes. All this, along with a fancy dessert and a bottle of wine. Then you go down the street to another house. There you find they are sitting down to hot dogs and potato chips with a handful of M&Ms for dessert.
You do what you have to do with what you have. That's exactly what we have here.
We have the Hendricks, the Roush Fenways, the Gibbs, the Childress teams, etc., that are here and can race every week with no problems. These are the folks who can put the resources into it. They go after it every week that way.
For the lesser teams, they eat hot dogs and potato chips to save up for the day when they will be able to buy that steak. They need to know when to do it. You wait for a special occasion. Last Sunday, the Sprint Cup race at Talladega Superspeedway was one of those special occasions.
With the style of racing at Talladega, with the new car, with the need for a partner at all times, well it is a great equalizer. This is where guys will seize the opportunity to take advantage of that. We've seen Dave Blaney and Landon Cassill in the past, and they can race.
What you saw Sunday at Talladega was their ability to race all day long. Last Saturday in the Nationwide Series race there, you saw Joe Nemechek make a lot of noise. He can still get out there and race with the best of them, but he simply doesn't have the resources to do it every week. He had the opportunity in Talladega, and he made the most of it.
We know that if you can get hooked up with the right person at these restrictor-plate races, the two-car tandems can run 15 mph to 18 mph faster than a single car. So if you can get someone who wants to work with you, the results are there.
David Gilliland is another example from Sunday. The young man finished third in the Daytona 500 and then backed that up with a top 10 at Talladega. He has shown he is a good restrictor-plate racer. It wasn't a fluke. The young man can race.
It's just business, plain and simple. The team picks and chooses when and where they go. It's making the decisions of where you want to spend your money wisely for the most return. Trust me, you'll see this again in July at Daytona International Speedway and then later this year when we roll back into Talladega.
Those plate motors have to be refreshed, anyway. You can't just run it some and then save it for later. So they run it the full 500 miles. It's all economics because you can't save it, so run the whole race.
It's the other races where these lower-tiered teams try and save money. If you can save up $25,000 a race, well in four races then you have $100,000 saved up. Then if you are lucky you can get a sponsor to come in for $40,000 to $50,000 for one race. Now you are heading north to $200,000 that you can spend on a big race.
Simply put, it takes nickels and dimes to equal up to dollars. That's all these smaller teams are trying to do. By saving up, they can pick and choose those selective races that they are good at, have the best equipment for and it also pays a bigger purse.
This isn't something new folks. This has been going on with independents since our sport started.
When I first started, Walter Ballard was exactly like that. He didn't have the deep pockets and unlimited resources at his fingertips. For example, we used to get all the used tires we could from Junior Johnson. We didn't have the money to buy new tires, so we would race on Junior's used tires. So unless we had to have a new set to qualify on, we ran old tires the entire weekend.
We knew going in that we couldn't run with the big dogs because you knew you couldn't afford to because of the tire bill. That's how Walter's organization had to function. The economics wouldn't allow you to have the best pit crew for example, so you picked up guys you could afford at the time.
It's simply the business model you are dealing with. It was that way all those years ago, and it's that way now in 2011. There's nothing fancy about all this. It either adds up or it doesn't. So what you saw Sunday at Talladega were great examples of these independent owners making the most of their opportunity.
So my message is for the ones still out there whining about start and parks — get off their backs. This is a matter of survival for these teams. They aren't getting rich. They are surviving to hopefully race another day.
Nemechek told me himself that he is trying to keep his organization going so that some day down the road, his son, John Hunter, will have a platform to race from. Unfortunately, Joe isn't able to find someone to drive for, so he has to keep his own doors open. He's doing what he has to do to keep the doors open.
So you can easily see how just a little bit of funding could go a long way with these folks that are doing so much with so little.
You saw the independents shine again both Saturday and Sunday at Talladega. I thought it was awesome.
---
---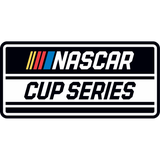 Get more from NASCAR Cup Series
Follow your favorites to get information about games, news and more
---