Star in the making? Kyle Larson seems poised to take the next step
BY Jared Turner • February 7, 2015
While Chase Elliott has generated major buzz around the NASCAR world in the days since being formally tapped as Jeff Gordon's successor in the No. 24 car in 2016, another promising young driver has displayed the talent and potential to make just as much impact in the years to come.
That driver is 2014 Sprint Cup Series Rookie of the Year Kyle Larson.
While Elliott made history last year by becoming the youngest champion of a major NASCAR division when he captured the Xfinity Series title, Larson was turning heads in the Sprint Cup series as he rang up an impressive 17 top-10 finishes, including eight top-fives and three runner-up results, in 36 starts.
Although Larson's year didn't lead to a major promotion like the one Elliott received from team owner Rick Hendrick, Larson proved to everyone that, as Gordon described him following September's race at Chicagoland Speedway, he's "the real deal."
Larson's crew chief, Chris Heroy, believes the 22-year-old hot shot even has a real opportunity to win the Sprint Cup championship in his second season at Chip Ganassi Racing and at NASCAR's premier level.
"He's as good as you're going to see," said Heroy, a former Hendrick Motorsports engineer who has contributed to the winning efforts of the likes of Gordon and Jimmie Johnson. "We feel he has the ability to be a multi-champion. He's as good as I've worked with, and I've worked with a lot of them over the last 10 years."
Heroy sees no limit to what Larson can accomplish in what figures to be a long career in the sport.
"He can achieve as much as he wants," Heroy said. "Chip gives us the capability to go build cars that can do it, so it's really just get in there and see how many you're fortunate enough to compete for."
Heroy also wouldn't be surprised if Larson became the first driver since Dale Earnhardt in 1980 to win the Sprint Cup championship in his second full season.
"You have to have that expectation," Heroy said. "If you don't go into it with that mind-set, then you're never going to win it."
Larson barely missed the Chase for the Sprint Cup as a rookie but, unlike many first-year drivers, seemed to get better as the year wore on. He performed particularly well over the 10-race playoff segment, notching six top-10s including a pair of runner-up finishes on the way to being the highest points finisher outside of the 16 Chase drivers.
"He always gets better as the race goes on," Heroy said. "He's a guy that always works his way to the front and he's always there at the end, which is great. I'm a big fan of that. And that's the one thing about him that we identified early and thought was so special about him, is, in terms of his maturity in the race car, I think he's years ahead of the typical progression for a NASCAR driver."
Larson expects to be in Victory Lane this season after sniffing a win on multiple occasions as a rookie. And that's not the only target for the driver of the Target-sponsored No. 42 car.
"The next step would be to win some races and definitely make the Chase," Larson said. "We were close to winning a few races last year, so I think we could go out there and win a couple or a few races this year, and then go for the championship, as well. Had we made the Chase last year, we would have been a contender up until the second-to-last round. That was good, so I think we can go out there and do even better this year."
In the meantime, Larson wishes fellow young star Elliott nothing but the best.
"Chase Elliott is a heck of a driver, and he's as good as it gets," Larson said. "He's the perfect guy to fill Jeff Gordon's shoes."
---
---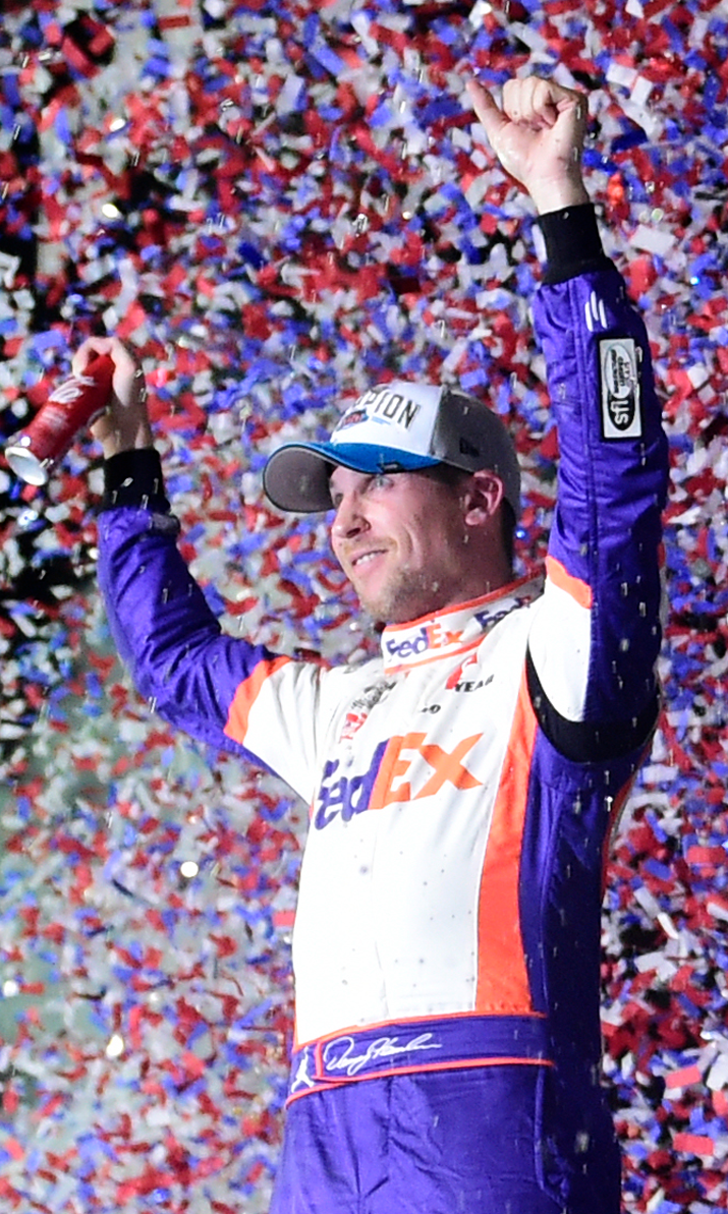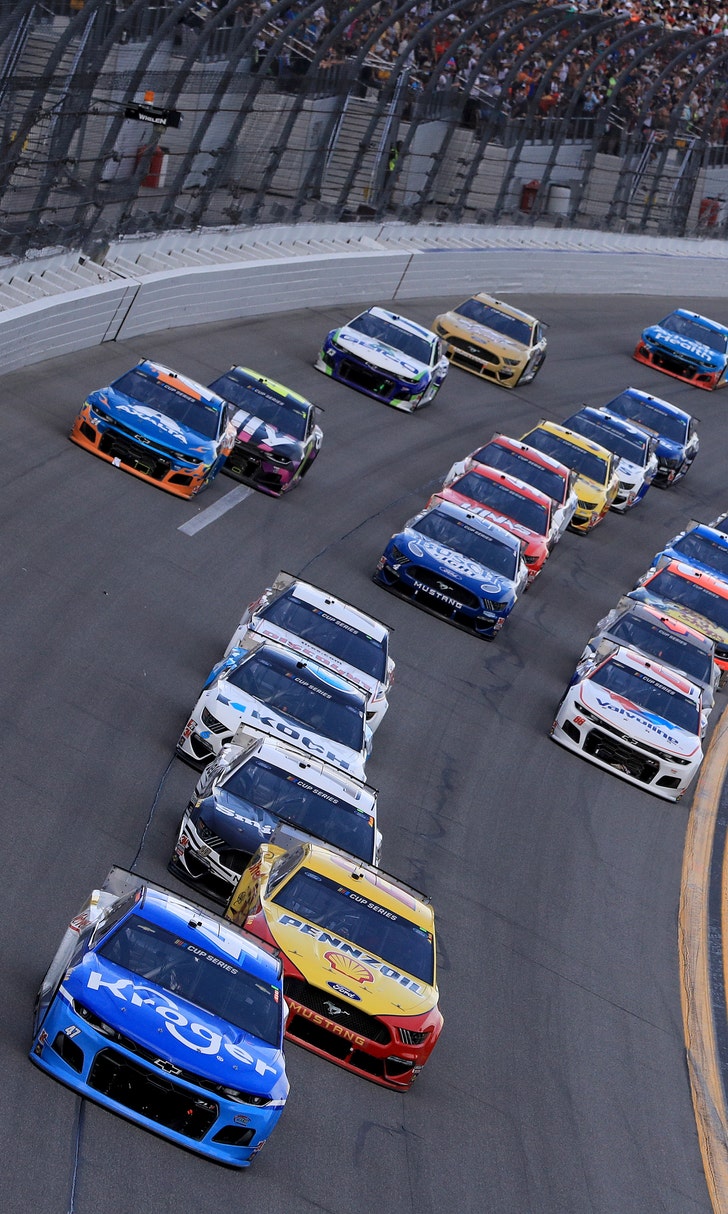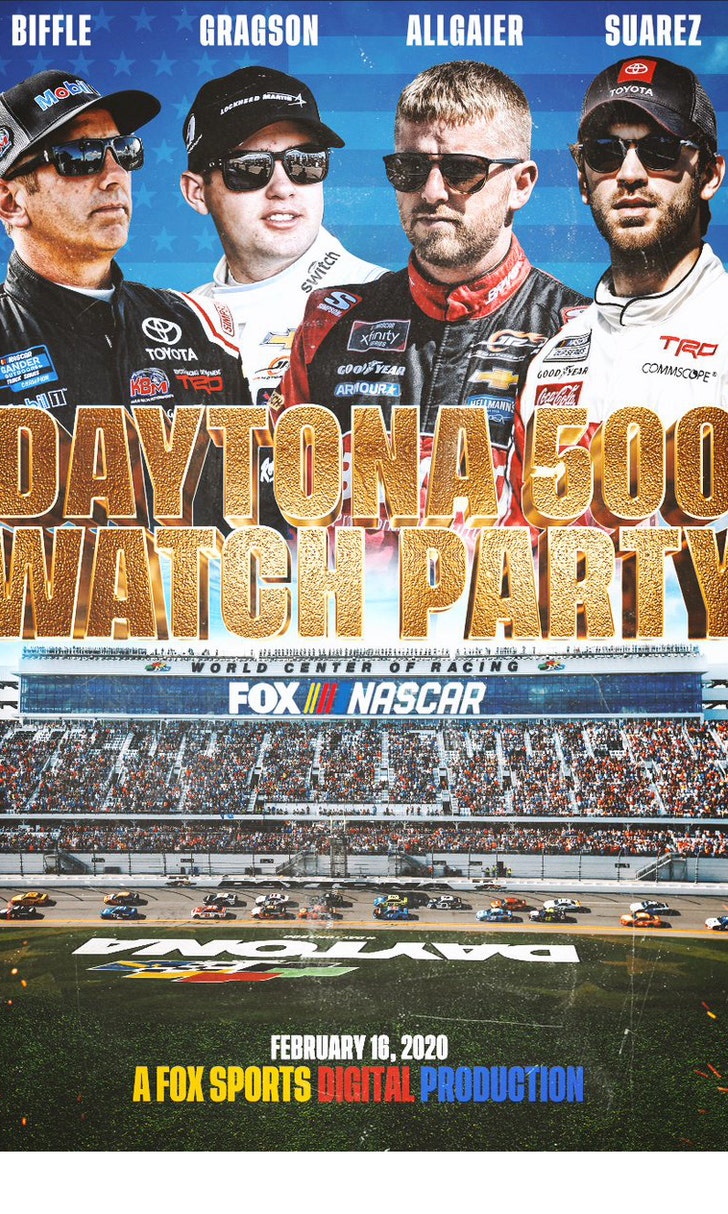 The Daytona 500 Watch Party!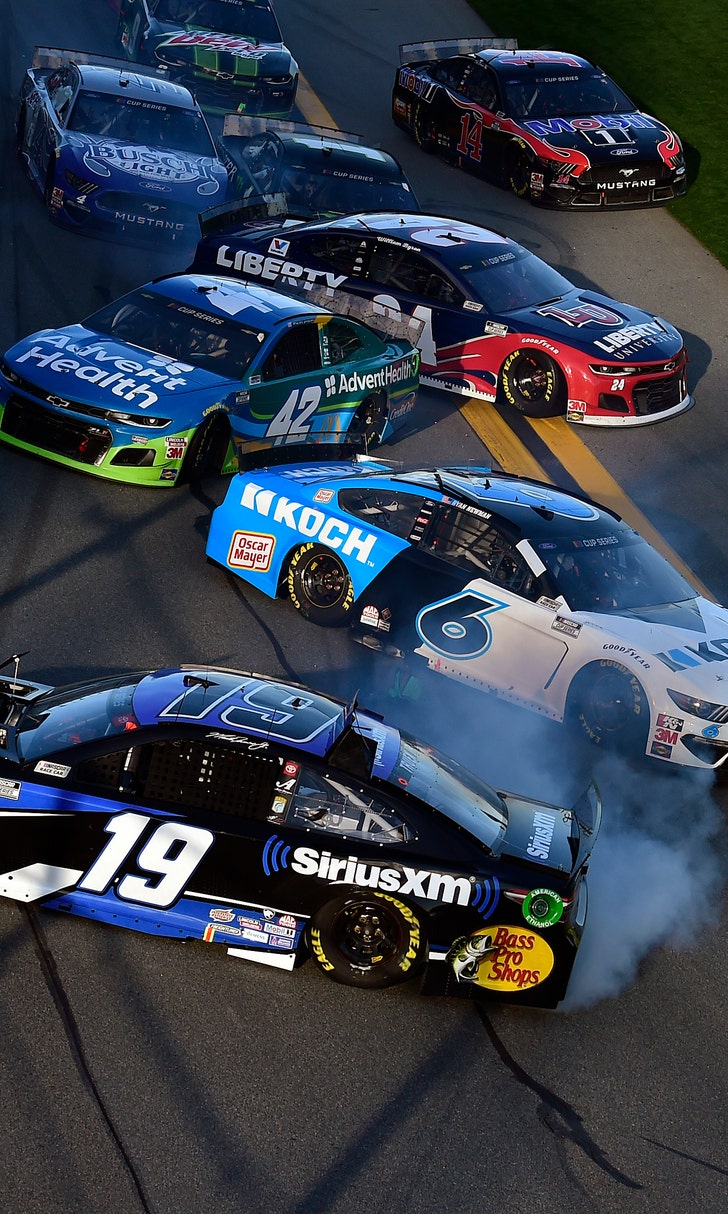 The Numbers Game At Daytona