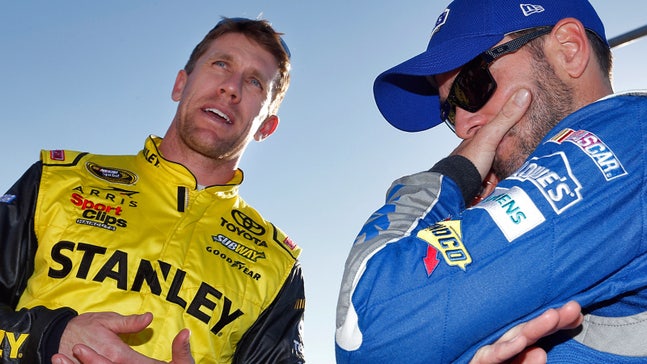 Sprint Cup Series drivers get vocal in criticism of 2015 rules package
Published
May. 8, 2015 3:19 p.m. EDT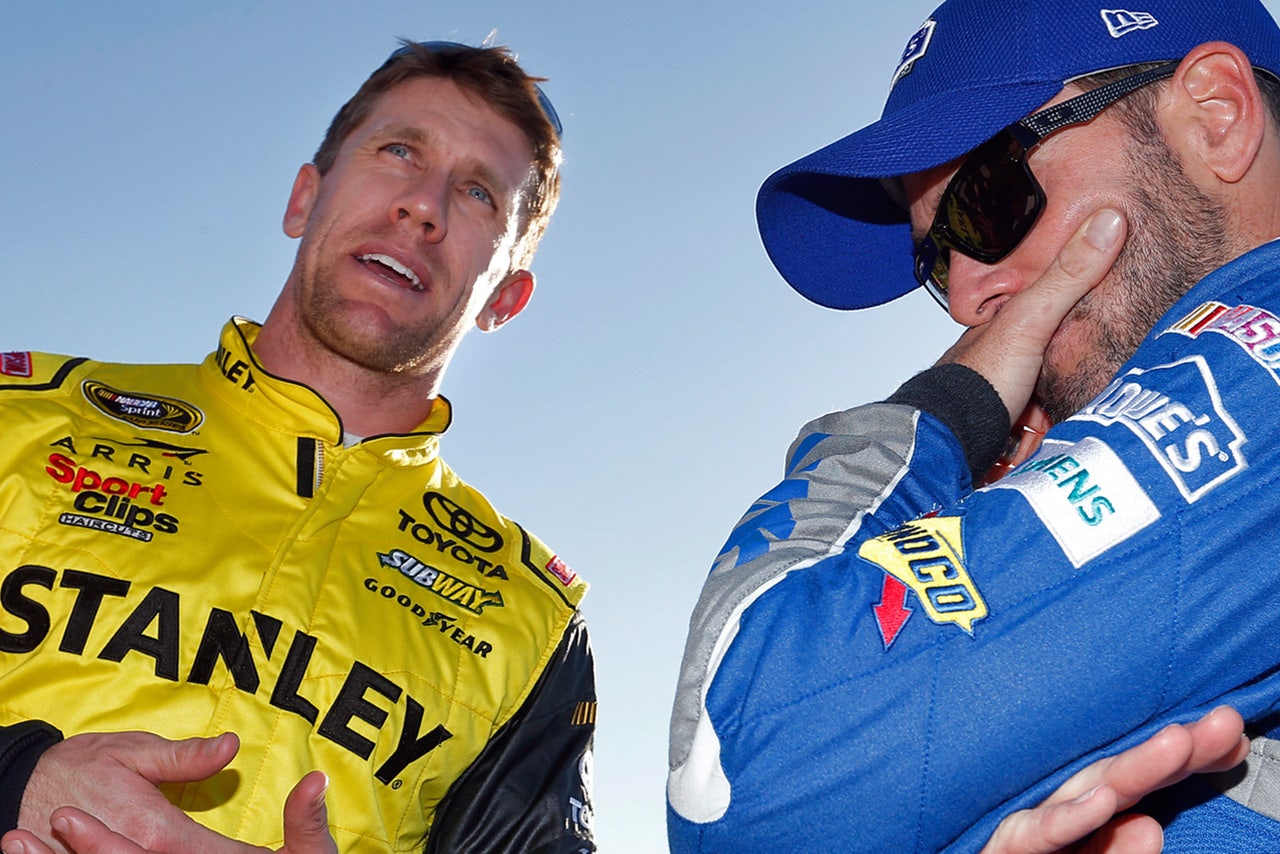 For the third year in a row, NASCAR introduced a new Sprint Cup rules package for 2015, this one with reduced horsepower and aerodynamic downforce, with an eye on improving the racing.
Whether the racing has gotten better or not is debatable; what's not debatable is that the package has drawn the ire of some of the sport's top drivers, because speeds are up in the middle of corners -- as much as 14 mph at faster 1.5-mile tracks -- despite less power and downforce. That makes passing more difficult and could be a safety issue, according to one of NASCAR's most dominant drivers.
"We feel like if something failed at the wrong point in time right now, you're going to hurt somebody," said six-time NASCAR Sprint Cup Series champion Jimmie Johnson. "That is a true risk that is there at these mile-and-a-half tracks and how fast we're going. Hopefully we don't have that situation, and hopefully the soft walls and all of our stuff does its job and everybody's OK. But, depending on the track, we're 8 to 14 miles an hour faster through the center of the corner. It's big."
Johnson's not alone in his dislike of the current rules package.
"I believe to have the best on-track racing, we need to be running an extremely different package," said Carl Edwards of Joe Gibbs Racing.
"I absolutely believe the center-of-the-corner speeds are way too high," said Edwards. "I feel like we should be out of the gas a lot more. I feel like our whole sport is based on guys racing stock cars around and manhandling the cars and being able to run close. I feel like we've gone farther and farther away from that because of all of the knowledge and engineering and the dependence on aero."
With the greatly increased speed through the center of the corner, it makes passing much more difficult, which is not what the drivers wanted.
"It's kind of exactly opposite of what all the drivers were asking for and hoping for," said Clint Bowyer. "They're (NASCAR) constantly working to improve the package that the race fan sees as a whole."
With the 2015 aero package, drivers are able to drive into the corners wide open; they say they want to have to let off earlier to reduce speeds -- what they call "off-throttle time."
"It is a little bit disappointing, and in my opinion you need more off-throttle time to create a racing environment on the racetrack," said Bowyer. "If you're wide open and you're not lifting, I don't know how you're going to get around that car in front of you when they're doing the same."
Johnson agrees.
"If we can create off-throttle time, we feel like it will be safer and also there would be more competitive racing," said Johnson. "You can actually get alongside someone through the inputs and driving the car and using the brake and trying to get the car positioned into the corner."
The higher cornering speeds also put more load on the tires.
"Even with less downforce on the cars, the amount of power that's been reduced has made the cars a lot faster through the center of the corner," said Jeff Gordon, the defending race winner at Kansas Speedway. "We enter the corner slower and exit the corner slower, but going through the crucial part of the load on the tire and how we sustain that through the center of the corner is up, and that's a reason for concern."
One driver who spoke on condition of anonymity said the new package is something he can't stand. "It's terrible," he said. "It's like we're driving slow Indy cars. I really want to go postal about it, but that wouldn't do anybody any good."
NASCAR had discussed the idea of a much different package for 2016, one with greatly reduced downforce. There was even talk of using it during next week's NASCAR Sprint All-Star Race at Charlotte Motor Speedway. But after a disappointing test, the 2016 package could be shelved altogether, several sources confirmed to FOXSports.com.
---
---