NASCAR Cup Series
NASCAR Cup Series
Sometimes good just isn't good enough
Published
Apr. 19, 2011 1:00 a.m. ET

You know, I always thought if you were good, well that is as good as it gets.
Whether it is your car, your team or even in a particular race, if you were good, well isn't that what you were striving for? See now I am finding out even if something is good, it sometimes isn't good enough in some people's eyes.
I thought Sunday at Talladega Superspeedway was a good race. Now I realize this style of racing is not what we are accustomed to seeing. We had it in Daytona for the 500 back in February and now we had this type of racing again last Sunday.
We're all experiencing something we've never dealt with before.
You have these two-car drafts generating an incredible amount of speed. We are seeing closing rates and passes that boggle the mind. It's confusing to the drivers and confusing to the fans. I can't explain it well enough up in the television booth to do it justice of how two cars can hook up together and pick up 15 mph.
It's an aerodynamic phenomenon. It is two cars using their combined horsepower to race as one. I would wager we haven't seen anything like this since Junior Johnson discovered the "draft" back in the 1960s at Daytona.
He had a car that was 10 mph slower than some of the others. He went out on the track, got tucked up behind one of those faster cars and learned his underpowered car could stay right there with the faster car. Nobody really knew what to call that at the time. All they knew was it worked. Over time, it was given the name "drafting."
Now the evolution of these new cars is creating this new phenomenon of racing we are seeing at Daytona and Talladega.
Both tracks are smooth as silk. You combine that with these new cars that allow the front bumper of the rear car to line up perfectly with the rear bumper of the front car and well, off they go.
With the tracks as smooth as they are, guys don't have to worry about the bumps in the track that were created over time. The guy in back can stay hooked up to the front car all the way around the track.
But here is another interesting phenomenon that the drivers have told me about. They say these cars are actually harder to drive going down the straightaways than they are in the corners. You wouldn't think that would be the case, but understand that when a car gets on the straightaway, the back end of the car raises. It becomes lighter and makes the car freer. The back end moves around a little more and makes it harder to drive in a straight line.
Think back to Sunday. Not all, but the majority of the wrecks at Talladega were down the back straightaway. That's because that's where the cars were the lightest. Again, that's where they were the freest. So if you make a mistake there, unfortunately you have to pay for it.
So while I thought good was good enough, I have folks that are trying to convince me otherwise. Seven out of every 10 people I have talked to since I got back Sunday night tell me the race was unbelievable. They tell me it was the most exciting, fascinating thing they have ever sat and watched. So that was 70 percent of the people liking it.
Now the remaining 30 percent sing a different tune. They say this type of racing has to change. Some folks never like things the way they are and are always clamoring for it to be changed to something else.
Listen, Talladega Superspeedway opened in 1969 and I have been going there every year since 1972. Ever since the day it opened, it has been a controversial racetrack. It's always had something going on there. Right out of the box, folks weren't used to the start/finish line being placed down toward Turn 1 instead of in the middle of the tri-oval like at most tracks.
We've seen tire problems, fence problems, track problems, pit-road problems, speed problems – you name it and it's been pointed out at Talladega. Heck, you even had the belief at one time that it was built on an old Indian burial ground and the place was haunted.
That's what makes the joint unique. That's what makes Talladega Talladega. In 1987, we went down there and ran 212 mph. We couldn't do that any place else. Then Bobby Allison had the problem he had going up into the fence -- and almost the grandstands -- with his car. That was the dawn of restrictor-plate racing.
Folks said the problem then was the restrictor plates. What fans don't remember is we did have restrictor plates back in the 1970s. But NASCAR did away with them for awhile and that's how the speeds got up to 212 mph. I don't care what you do to the cars, we are going to have "The Big One" at Talladega. We've had big wrecks with and without restrictor plates there.
So now the latest deal is these two-car drafts. It's just Talladega.
We saw it in Daytona in February, but I actually believe that will change there. With the weather they have down there and the sun beaming down on the track, I think that joint will lose a lot of grip. I don't think you will see this type of racing as prominent in the future at Daytona as we see it at Talladega. I think it might take another race or two at Daytona, but after that, I really don't think you will see these two-car breakaways like we see right now.
What wasn't there to enjoy last Sunday at Talladega? We had 88 lead changes. We tied for the closest finish in NASCAR history. We almost had a four-wide photo finish. In actuality, you had eight cars trying to win a race after 500 miles. That's incredible. That just wasn't a good finish to a good race, that was a great finish to a great race.
I find it ironic how when we go to Daytona and Talladega, we always talk about drivers making deals and working with each other at these two tracks like nowhere else. I may have had a fight with you last week in the race, but if you and I could run faster together at Talladega, well lets go ol' buddy.
At the end of the race Sunday, however, you had four teammates pushing four teammates to the checkered flag.
Jimmie Johnson was pushed to the win by Dale Earnhardt Jr. Mark Martin was pushing teammate Jeff Gordon. From the Richard Childress Racing camp, you had Kevin Harvick pushing Clint Bowyer to a second-place finish. The Blue Oval boys saw Greg Biffle pushing his teammate Carl Edwards to the finish.
You want more irony? Normally when a car pushes another car to the win, you would naturally assume the car doing the pushing would finish second, right? Dale Jr. pushed Jimmie Johnson to his first win of the season Sunday, but Dale didn't even get second place – he finished fourth. That's how incredibly close those eight cars were.
I also think we need to officially change David Gilliland's name to David Goliath. The young man ran third at Daytona in February. Think about all the big-name teams he beat that day. Now fast forward to Talladega and here is David Goliath again, coming home ninth this time. So driving for Front Row Motorsports, he has beaten a number of powerhouse mega teams for two restrictor-plate races in a row.
Now that is impressive.
I also want to give a tip of the hat to rookie Andy Lally. He is now teamed up with one of my former employees and good buddy Doug Richert as his crew chief. At one point in the race, Andy was two laps down. He fought hard all day, got back on the lead lap and finished 19th.
See that is what I love about restrictor-plate racing. It is the great equalizer. It gives the little guy a chance. They throw that green flag at Talladega and any driver can win. We've seen it happen time and time again there. Look at Dave Blaney on Sunday, driving for Tommy Baldwin Racing. Here's a team that struggles just to make it to the track every week but here they were with Dave leading the second-most laps.
Heck at one point late in the race there was a real possibility that Dave might pull off the upset and win the race. Unfortunately he got caught up in a wreck, but regardless, what a day for Dave, Tommy and that team. Could they have done that anyplace else? I think it would be doubtful.
But again, that's the beauty of restrictor-plate racing – it levels the playing field. Everybody has a fair chance and that's good. No, scratch that – actually that's better than good, that's great.
So is good good enough or do we need to go from good to great? I would suggest to you that Sunday was as good as it's going to get. I can't see where folks have anything to complain about. We need to embrace what we saw Sunday and give it a chance.
As these teams and drivers get more experience with this type of racing and as it evolves, who is to say we might go from eight cars at the checkered flag to two-thirds of the field all bunched up trying to win?
I loved the race Sunday. I hope you enjoyed it. Our NASCAR on FOX team really had a lot of fun bringing it to you. It's hard to believe we only have five races left in our portion of the broadcasts.
While the Cup teams are idle this weekend, there will be plenty of action right here in my backyard Friday and Saturday with the Camping World Truck and Nationwide teams in town here in Nashville. Rick Allen, Phil Parsons and I will be calling the Truck race Friday night and I am excited about that. I love the Truck series and have a lot of fun up in the booth at their events.
Then next weekend while we are in Richmond, I will be doing double-duty with Rick Allen and my brother Michael, as we call the Nationwide race on SPEED on Friday night. So there are some exciting things to look forward to.
Again, I thought Sunday at Talladega we saw a phenomenal race. It wasn't just good, it was great.
---
---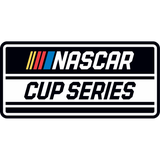 Get more from NASCAR Cup Series
Follow your favorites to get information about games, news and more
---