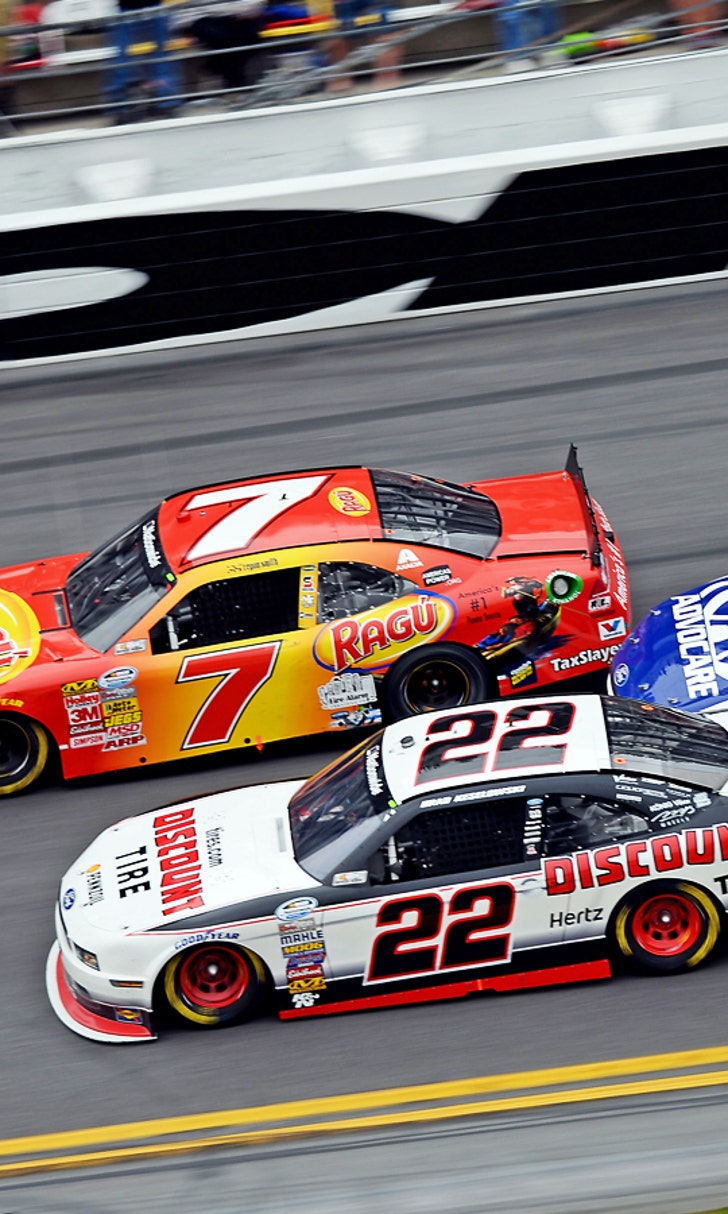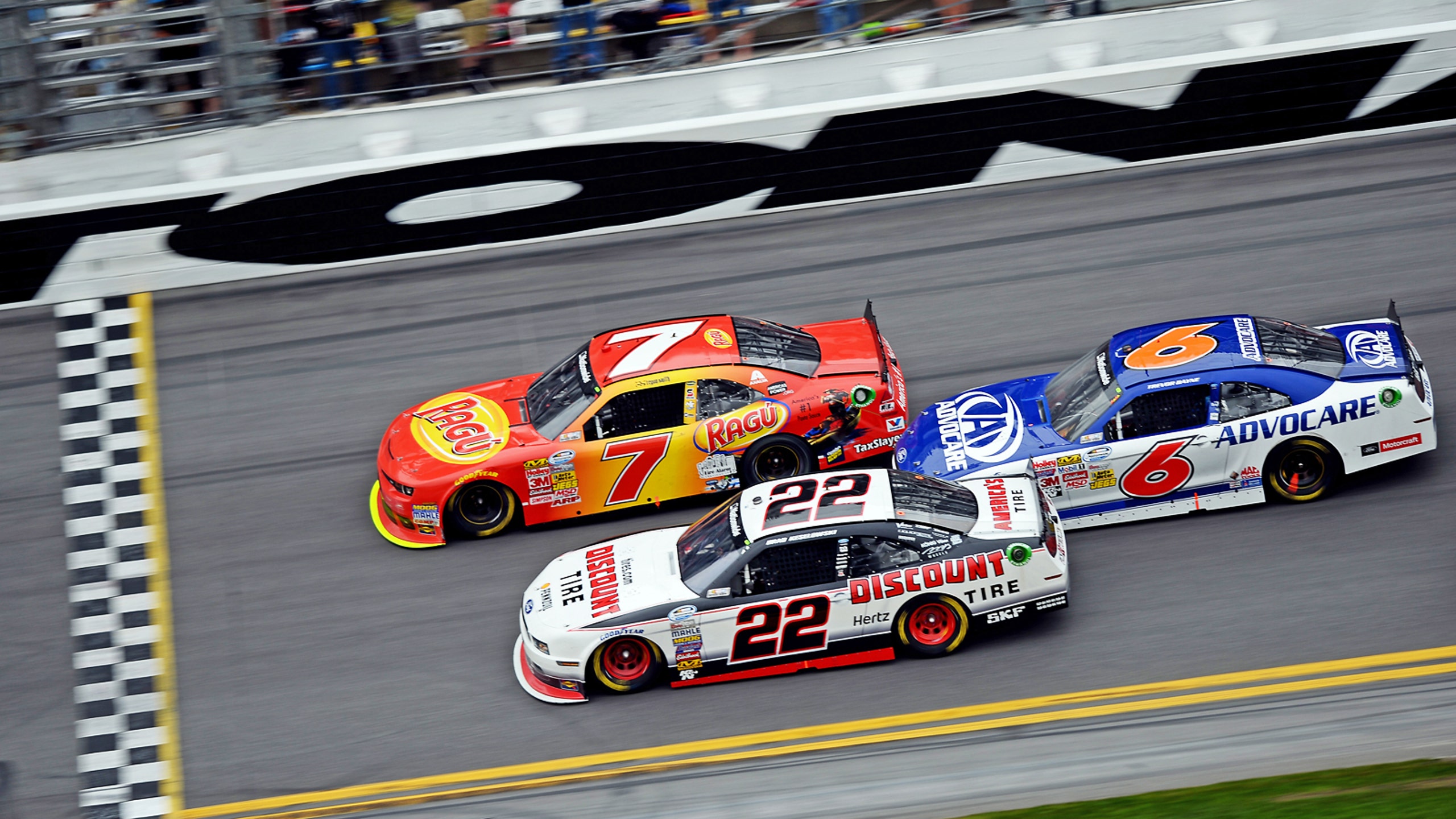 So close: Regan Smith edges Keselowski for NNS win
BY Tom Jensen • February 22, 2014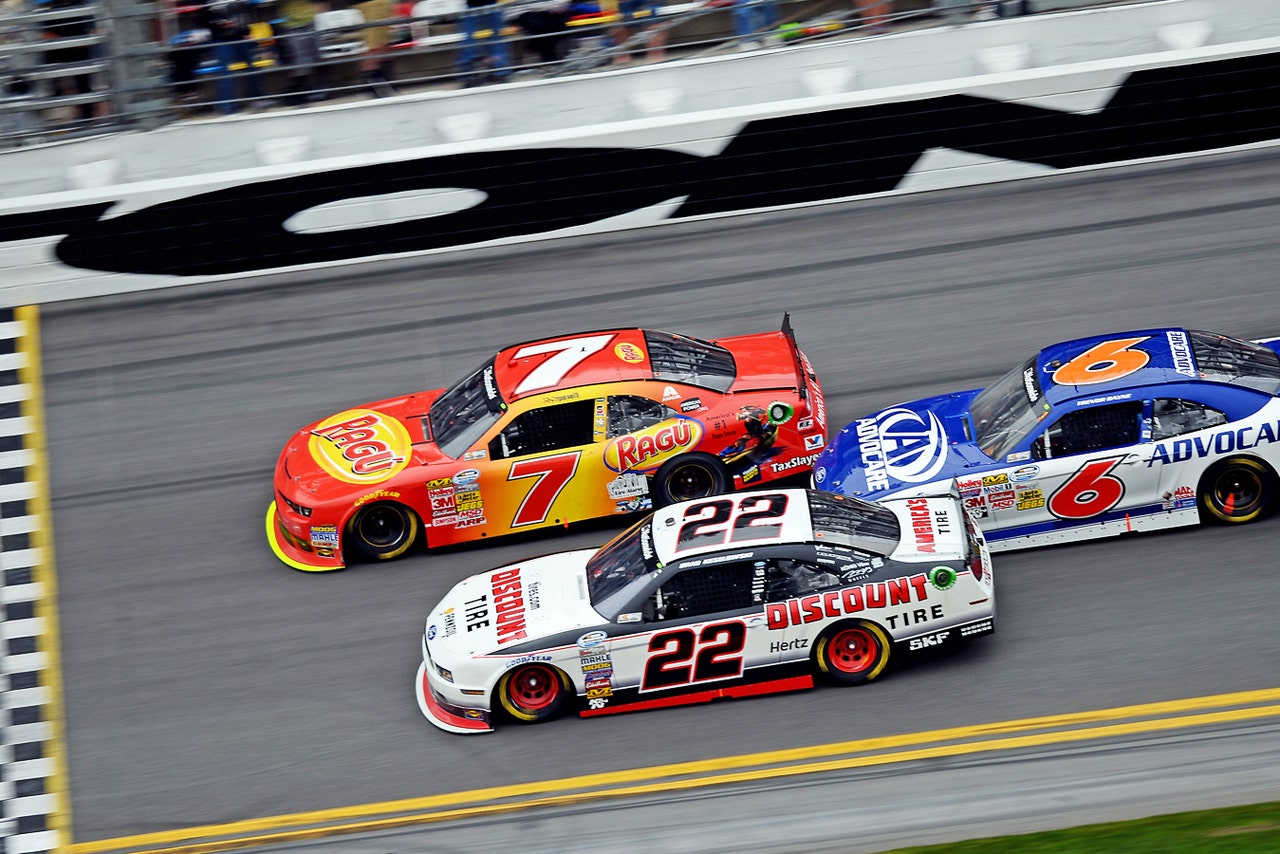 Regan Smith used a push from Trevor Bayne to edge Brad Keselowski by half a fender to win Saturday's Drive4COPD 300 at Daytona International Speedway, the opening race of the 2014 NASCAR Nationwide Series season.
Smith captured the victory by just 0.013 seconds in his Dale Earnhardt Jr.-owned No. 7 JR Motorsports Chevrolet. It was Smith's fourth career triumph in 137 Nationwide starts and the 300th victory in NASCAR competition for the Hendrick Motorsports engine department. It was also the second-closest finish at Daytona in series history and only the second time in the last 17 races that a Nationwide regular won here.
Bayne was third in his Roush Fenway Racing Ford, followed by the Toyotas of Kyle Busch and Elliott Sadler. Earnhardt finished 11th, while Danica Patrick was 19th. Rookie Dylan Kwasniewski ended up eighth in his first series race, and fellow rookie Chase Elliott was 15th.
Behind the leaders, Earnhardt triggered a multi-car crash on the frontstretch past the start-finish line, but there was no major in-race pileup as there frequently is here at this track.
The triumph was an emotional one for Smith, who crashed going for the victory on the last lap of this race last year in a horrific incident that saw at least 33 fans injured from debris.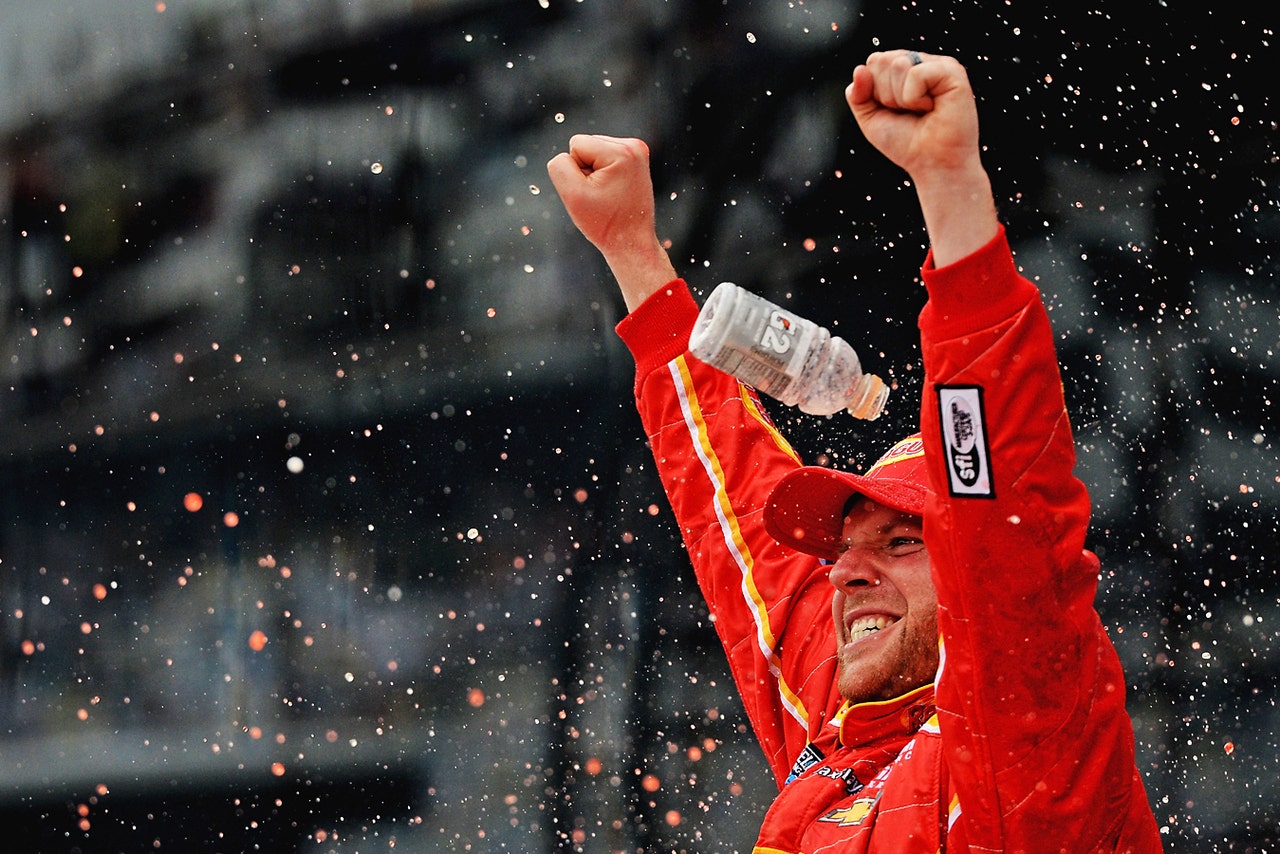 Regan Smith raises his arms in celebration after winning the NASCAR Nationwide Series race at Daytona International Speedway.
"After last year and what happened at the start-finish line, I felt terrible," said Smith. "It's a situation where you can't change anything. Just thankful that everybody was able to come back from their injuries. ... I wanted to see the checkered flag in a proper manner at Daytona and not cause a wreck or be in the middle of a wreck."
Car owner Earnhardt was pleased, as well. "I was really happy for Regan. ... He was really stressed out over how close he came to winning last year," said Earnhardt.
Smith said a dinner with Earnhardt helped him let go of the memories of the accident. "He just basically said, 'You've got to shake it off. It's racing. It's no fault of anybody's, just sometimes things happen, circumstances happen,'" said Smith. " ... I was lucky to have him to be able to lean on in that situation."
While the victors were understandably happy, those who finished behind were less so.
For the runner-up, the finish was not quite good enough. "We were really close, just came up a little bit short at the end," said Keselowski.
"Our car isn't upside down, so that is a good day for us," said Bayne. " ... We want to be as safe as we can with good results but still battling for wins every weekend."
Kwasniewski started from the pole, just the 11th driver in Nationwide history to qualify No. 1 in his first series start.
His time out front didn't last long, as Busch took the lead on the opening lap, pulling Sadler into second with him.
After a caution on Lap 9 for an engine failure on Harrison Rhodes' car, Matt Kenseth and Chad Boat made contact on pit road, Kenseth's car receiving significant front-end damage.
Earnhardt took over the lead after the caution, with Busch behind him.  Earnhardt held the lead until Lap 42, when he pitted for tires and gas. But a long 19.6-second pit stop left him a lap down and put Busch back out front.
At Lap 60, the halfway point of the race, Busch led Ty Dillon, Sadler, rookie Chase Elliott and Johnny Sauter.
The caution flag flew for the second time on Lap 72, this one for SAFER barrier repair in Turn 2. This time, Busch held the lead off pit road, while Dillon was penalized for speeding exiting pit road. With this stop, Earnhardt got back on cycle with the leaders, having made his stop earlier.
The track went green on Lap 76, with Smith going to the front for the first time in the race. At the 90-lap mark, Smith led Busch, Sadler, Kyle Larson and Elliott.
Four laps later, the third caution of the day came out for debris. The top eight cars stayed out, with ninth-place Sauter the first to pit, along with Patrick.
The race restarted on Lap 98, but three laps later, Ryan Sieg spun in the tri-oval after contact with Eric McClure, sending the track to yellow again. David Starr did a great job to avoid the wreck.
When the green came back out on Lap 104, Smith led on the bottom line, which was the fastest way around all race long.
On Lap 110, Keselowski used the high lane to take his first lead of the day.
Boat spun in Turn 3 to bring out a caution on Lap 117, setting up a green-white-checkered finish.
On the restart, Keselowski had the inside lane and Smith the outside. At the finish line, it was Smith by 0.013 seconds.
"I'm proud of this company and their hard work," Smith said of JR Motorsports. "It's been two years of steadily working day in and day out."
---
---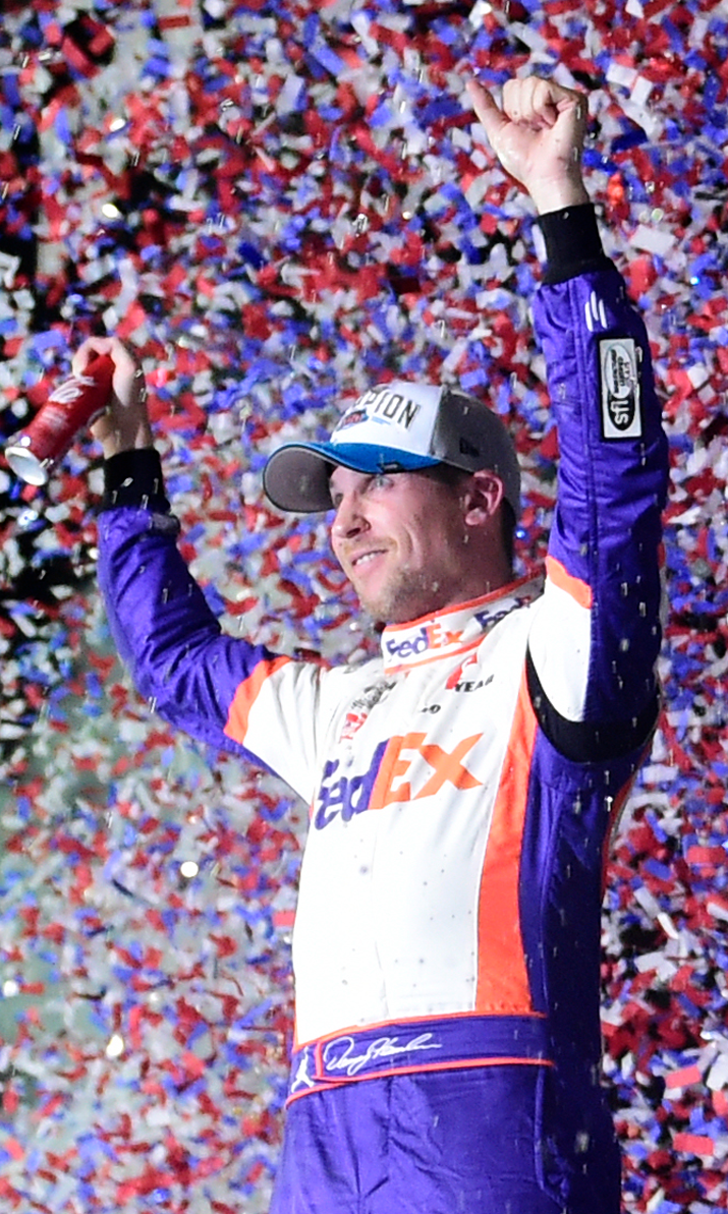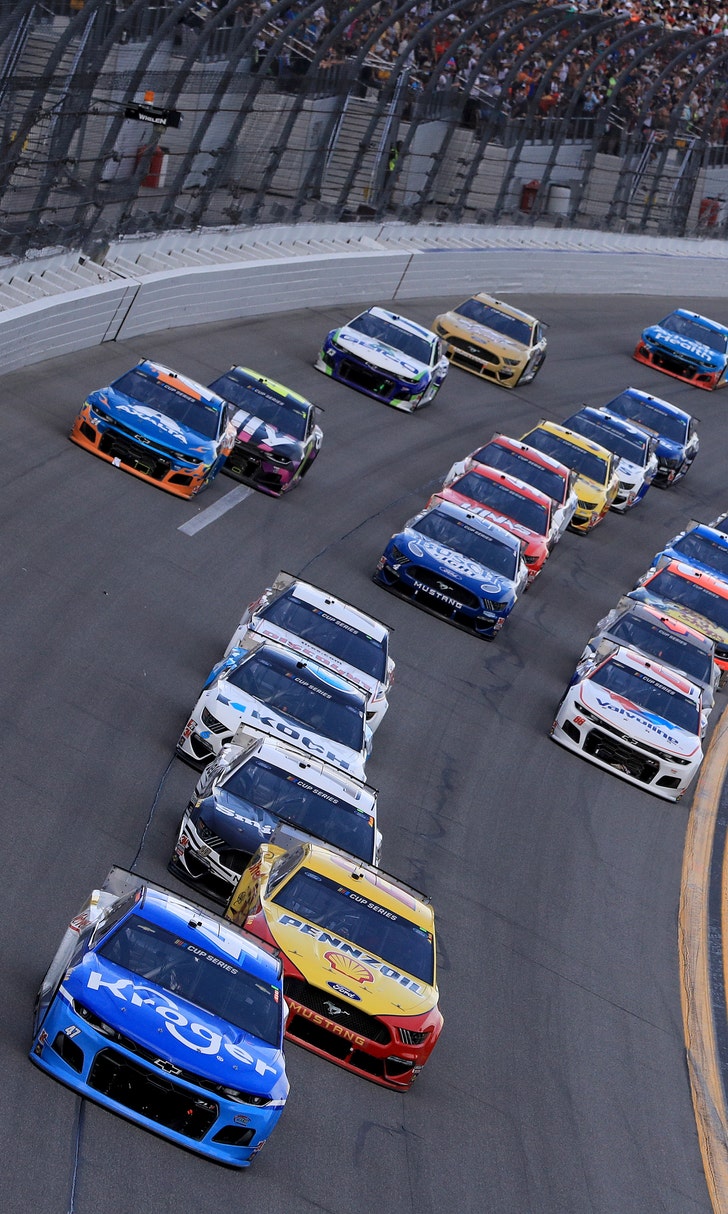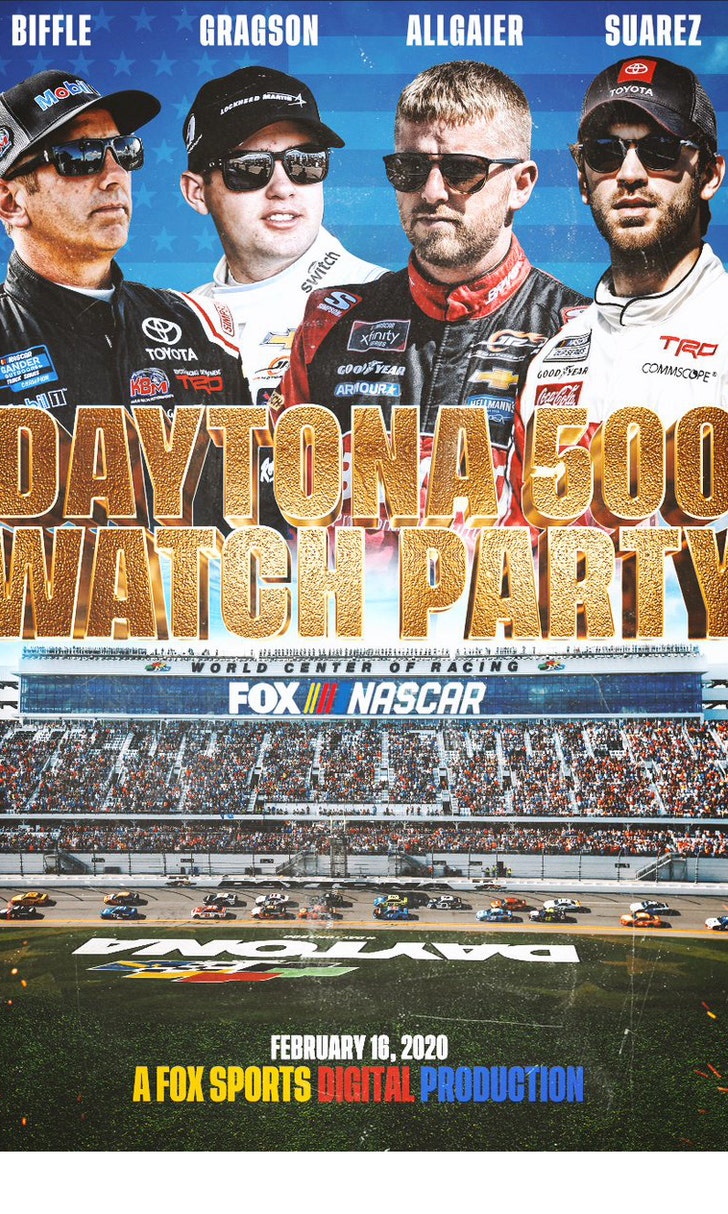 The Daytona 500 Watch Party!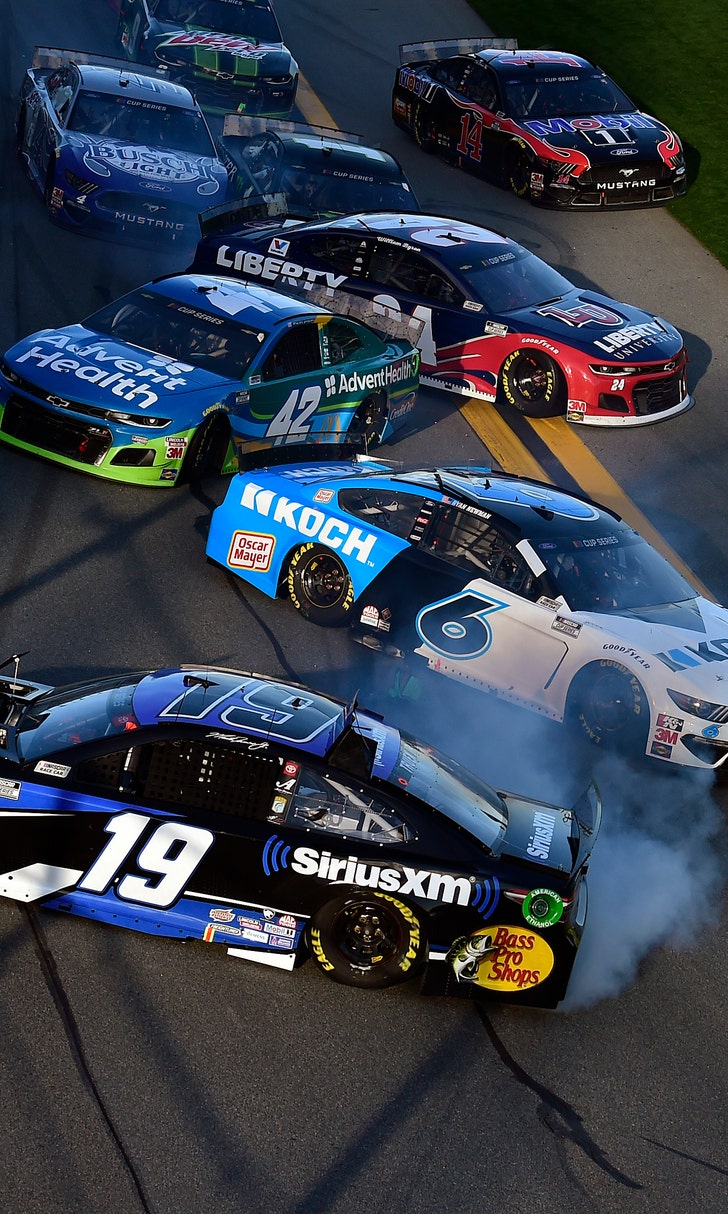 The Numbers Game At Daytona