Smoke rising toward 3rd NASCAR title
BY foxsports • November 9, 2011
When Tony Stewart passed Jimmie Johnson in the outside lane to win at Martinsville Speedway, he'd made, in his mind, a statement that nothing will get in his way of a third NASCAR championship.
He celebrated with a customary victory lap, and as he came around the final turn, Stewart flipped off his engine to better soak in the roar of approval from fans pressed against the fence celebrating his improbable win.
''I turned the engine off, I coasted, because I could hear (the fans) over the engine when it was running,'' Stewart recalled. ''So I shut it off, and when I heard it from that crowd, it was like 'Yep, I know where they are wanting this to go.' ''
Stewart pumped his fist when recalling that moment of adoration at the end of the Oct. 30 race. He leaves no doubt that, despite wins in the first two Chase for the Sprint Cup championship races, Martinsville was the place that convinced him he could run down points leader Carl Edwards and be the driver who dethrones five-time defending NASCAR champion Jimmie Johnson.
It would be fitting, too. Stewart was the last driver to win a title before Johnson's record run and he's now within striking distance to be the bookend to Johnson's titles. With two races remaining, Stewart goes to Phoenix this weekend trailing Edwards by just three points in the Chase standings.
Regardless of the outcome, his turnaround will rank among the greatest in NASCAR history.
Stewart was seriously on edge nine weeks ago, when he needed a clean run at Richmond to ensure a spot in the 12-driver Chase field. He'd slumped through the summer - typically his strongest part of the season - and had openly said his Stewart-Haas Racing team didn't deserve a spot in the Chase.
Still, he made it, but refused to look at the 10-race title hunt as a fresh start and a chance to rewrite his disappointing season. When asked days before the Chase opener at Chicago who could win the title, Stewart left himself off the list of contenders.
Even now, with four wins through the first eight Chase races, Stewart insists he wasn't lying.
''I wasn't, I promise,'' Stewart said. ''I looked at that field, and I truly was not on that list. We had runs where we ran good during the race, but we couldn't finish it off or something would happen. It was like 'We just don't have it going on.' And we were all racking our brains to get there, but we just weren't getting results and we definitely did not have the consistency to contend in a 10-race format.''
Despite wins at Chicago, where several drivers ran into fuel mileage issues, and New Hampshire, where leader Clint Bowyer ran out of gas in the closing laps, Stewart still didn't believe he was a credible title threat. Dover, where he struggled all day and finished 25th, confirmed his belief.
He hung around through Kansas, Charlotte and Talladega, but his finishes kept him in the middle of the pack.
Then came Martinsville, where Stewart and crew chief Darian Grubb made massive midrace changes to the No. 14 Chevrolet and Stewart refused to give an inch in a frantic battle with former teammate Denny Hamlin to stave off being lapped. He then worked himself into position to challenge Johnson on a final restart and used the outside pass that he believes will define his season.
''I've asked, I haven't talked to everyone, but in casual conversations, nobody ever remembers anybody passing for the lead on the outside at Martinsville,'' he said. ''That's where the excitement came from. I think we did something that nobody has done before and that was a statement of where our mind is. We're going for it. I just had the attitude 'I am going to go for it and if it doesn't work, it doesn't work.' I'm not going to try to salvage anything, I am going all out for everything.''
Stewart doesn't believe he'd been missing that edge the last few years, but as he struggled to maintain the pace he'd set through his first 10 seasons, it was clear he'd been passed by several others on the list of NASCAR's best drivers. So this recent run has ignited something in Stewart, who has added a steady dose of trash-talking with Edwards to his game plan.
Unlike his title runs in 2002 and 2005, Stewart is not nursing a points lead and driving defensively toward the championship trophy.
He's on offense this time, and on a mission to drive through anything that gets in his way.
And it's overshadowed Edwards, the points leader the last six weeks and the steadiest driver this season. Although he's winless in the Chase, he's been very, very good - four finishes of fourth or better, and his worst result was 11th at Talladega.
But he's got Stewart in his ear now, and has to do his best to tune him out. It didn't help that on Sunday at Texas, Edwards put forth a strong second-place run - falling short to Stewart.
''I go out and compete as hard as I can and it is fun to joke around a little bit, but, at the end of the day, any extra energy I spend thinking about other stuff or worrying about other things is not spent in the right place,'' Edwards said. ''I think we're very fortunate to have led the points for as long as we have this season. We've watched guys make runs at us and fall away, and make runs and fall away.
''At the end of the day, it truly doesn't matter what the 14 team does or what Tony does or what anyone else does, all we can do is just go do the best that we can do,'' Edwards said. ''It might feel comfortable to them to be in the position they're in, to be gaining points, but, truly, the past is history.
''We've got to go out and run these next two races and, yeah, I don't underestimate them for a second. I know how good they are, but we're going to be good as well.''
Stewart doesn't think it matters what Edwards does over the next two weeks because the title is Stewart's for the taking.
''We won Martinsville with guts and determination - it was who wants it the most, and I feel like we're in that scenario right now,'' he said.
Then, from Victory Lane on Sunday at Texas, he fired yet another shot.
''We're set on it. This is just the way it's going to be,'' he smiled.
---
---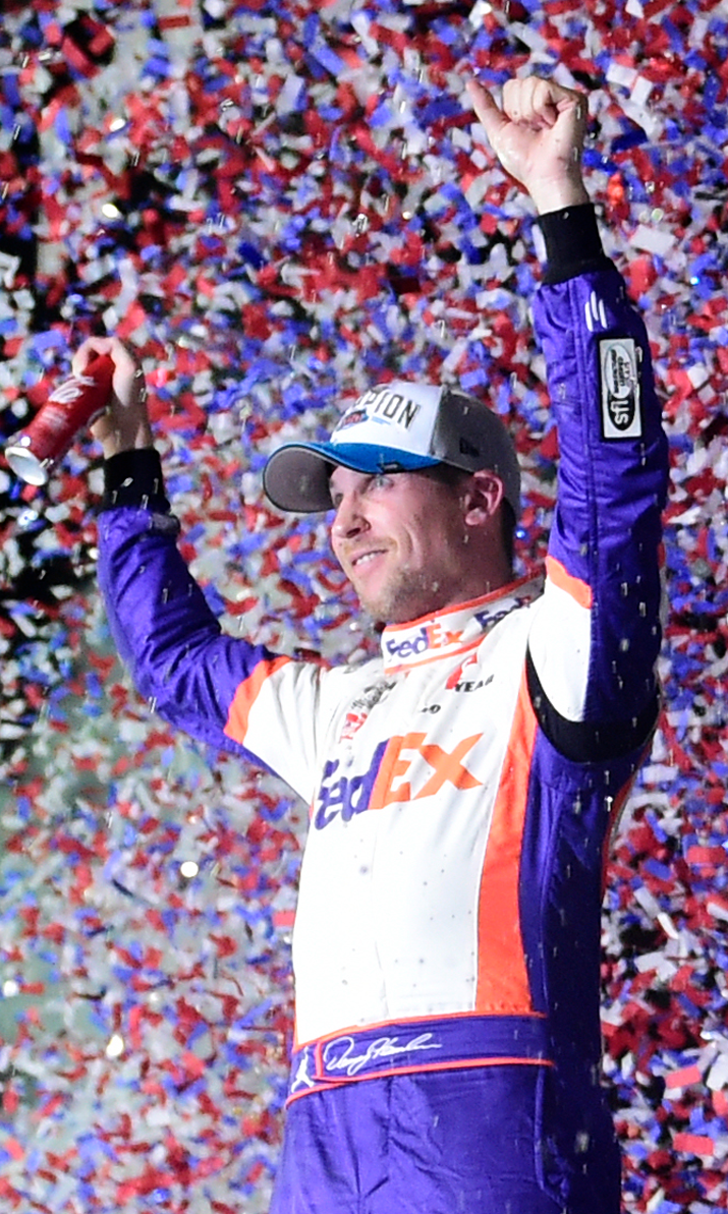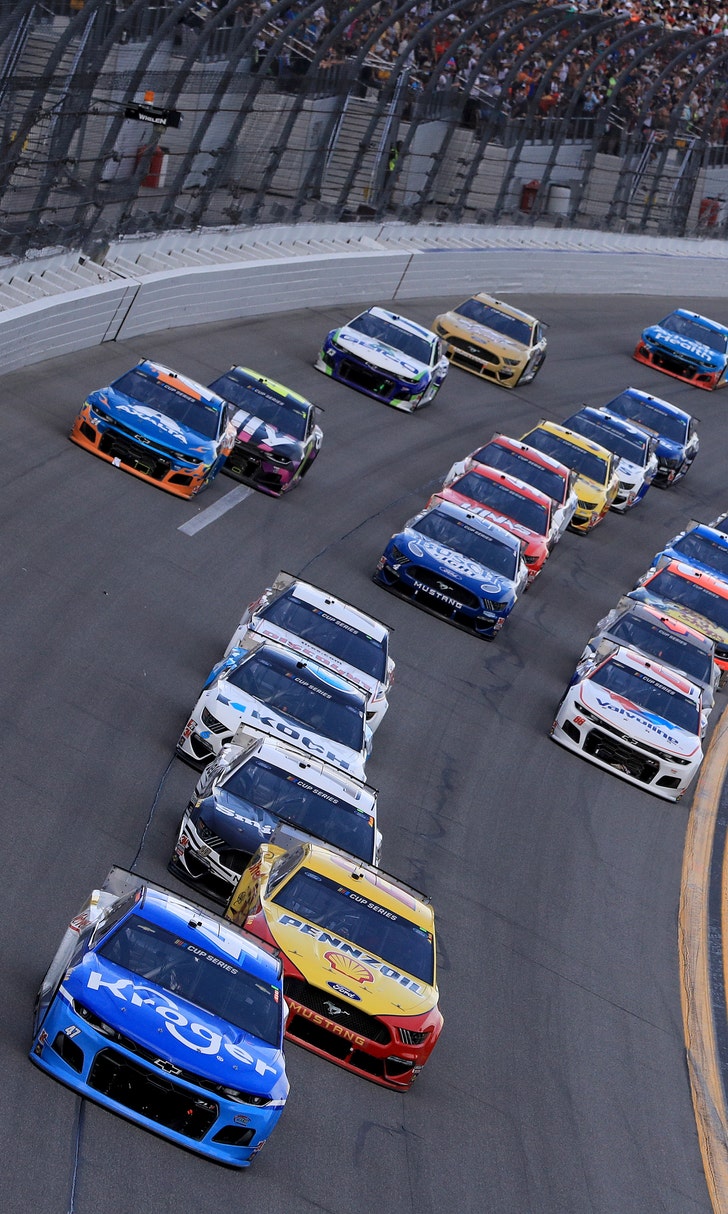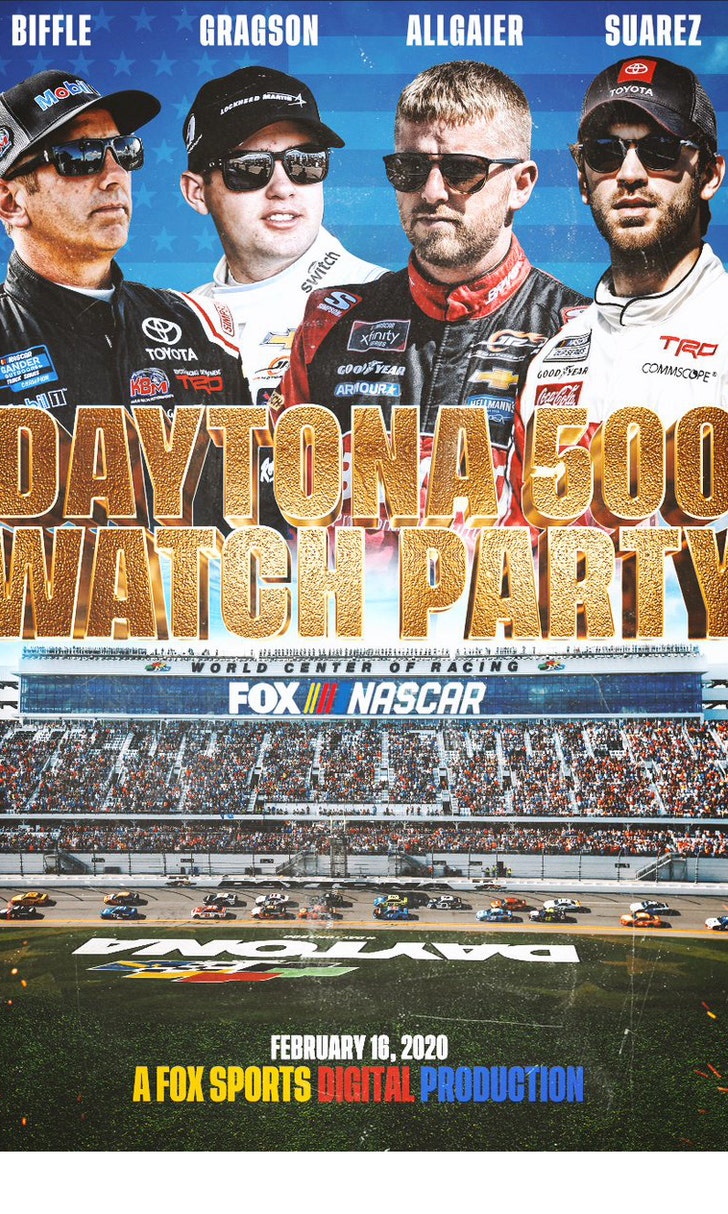 The Daytona 500 Watch Party!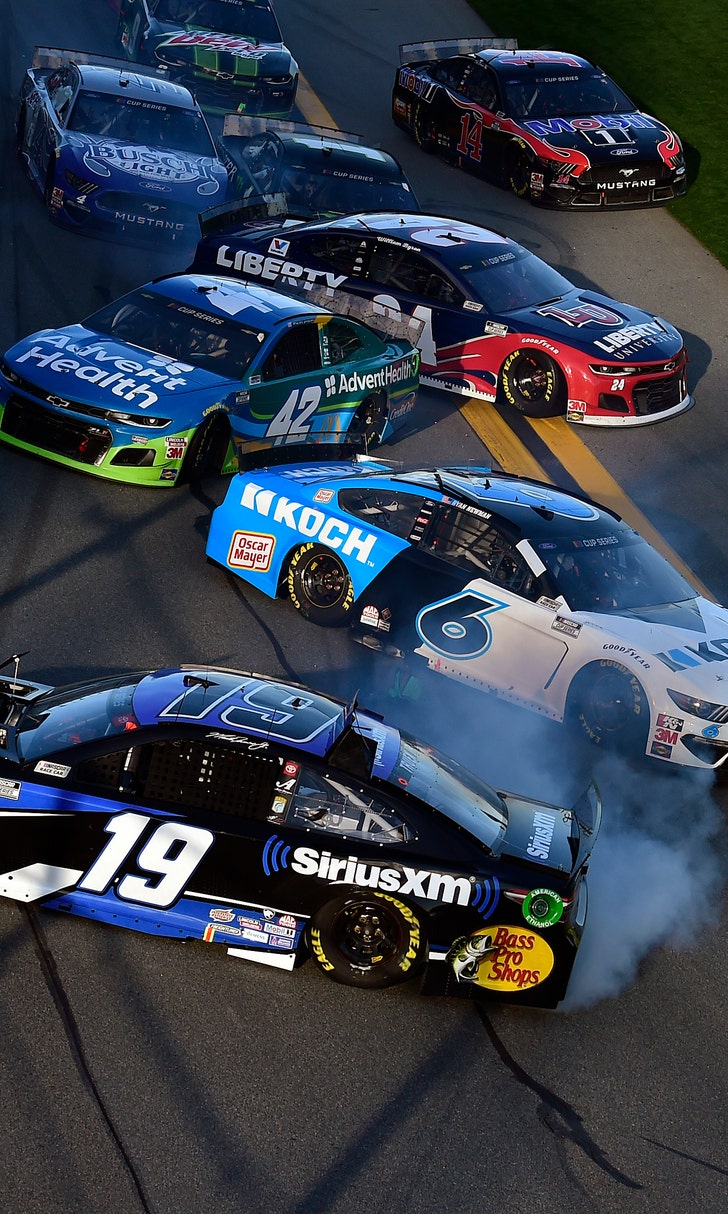 The Numbers Game At Daytona