NASCAR Cup Series
NASCAR Cup Series
Servia signs with Dreyer and Reinbold
Published
Jan. 17, 2012 4:06 p.m. ET

Oriol Servia, coming off the best year of his career in the IndyCar Series, had every reason to believe he'd challenge for the championship in 2012.
Then a sponsorship deal fell apart in late November, and securing a ride became the bigger priority. The sudden shutdown of Newman/Haas Racing put Servia out of work in early December, when there were few quality rides available for the popular Spaniard.
He landed Tuesday with Dreyer & Reinbold Racing, and is optimistic he'll still have a strong year with the small but determined race team.
''I'm happy because in many ways, it's good just to have a job nowadays,'' Servia said Tuesday in a telephone interview. ''But I really had high hopes to stay at Newman/Haas with the same group, we thought we had a big sponsor coming and we thought we'd have a chance to compete with the top three.''
Servia finished a career-best fourth in the IndyCar standings last season, behind four-time champion Dario Franchitti, Will Power and Scott Dixon. He had 11 top-10 finishes, was one of only three drivers running at the finish of all 17 races and led all drivers in laps completed.
He also was the only driver to finish in the top 10 in the first five races of the season.
So when his potential sponsorship deal fell through, Newman/Haas was suddenly left with a 10-day deadline to come up with a $4 million pre-payment for its 2012 cars. Servia met for three days straight with Bernadette Haas, wife of ailing team owner Carl Haas, and could get no sense of which way she was leaning.
''I knew it was 50-50, I could see it in Bernie's eyes she was debating whether or not to spend the money. She was battling it every night,'' Servia said. ''The last day, I had dinner with her before I was taking the plane to Spain. She didn't know. Then, when I landed in Barcelona, I got the call that the team was shutting down and it was time to move on.''
With the top rides all spoken for, Servia and teammate James Hinchcliffe suddenly found themselves in a crowded free-agent market looking for a seat.
Hinchliffe, last year's rookie of the year, landed last week at Andretti Autosport in the GoDaddy.com-sponsored car that Dan Wheldon was to drive before his death in the Oct. 16 season finale.
Servia talked with several teams before deciding on DRR, a team that scored just one top-five finish last season and put together a late deal with engine manufacturer Lotus that has created many unknowns. IndyCar will have three engine manufacturers in 2012, and Lotus was the last to put together its lineup and complete production of its engine.
While Chevrolet and Honda have been on the track multiple times with a variety of drivers, Simona de Silvestro of HVM Racing turned the first laps for Lotus this week at Sebring.
Servia admitted he had concerns, but was buoyed by conversations with Justin Wilson, who spent the last two seasons with DRR, and a visit to the race shop in Indianapolis.
''Justin had nothing but good things to say about the team, and when I got inside their shop ... I was impressed. You drive by and think it's this small team, but inside, they have a lot of machinery - more than Newman/Haas had,'' Servia said.
And Servia is hopeful that Lotus, which has factory deals with four small teams - DRR, HVM, Bryan Herta Autosport and Dragon Racing - and a partnership with upstart Michael Shank Racing, will be competitive.
''Of course this is a step back when you are trying to beat Dario Franchitti at Ganassi and Will Power at Penske. They have the best teams behind them, the best budget, the best testing and, one of the biggest things, they have continuity,'' Servia said.
''But if you look at Lotus' history, dating back to the '60s, it's always been a bit like this: the underdog, outsmarting the bigger and better. Is that too romantic of a thought to think that can happen nowadays? Maybe. But why can't it?''
DRR is still trying to put together a second full-time entry for 2012, and Servia said team owners Dennis Reinbold and Robbie Buhl have assured him they won't sign a second driver just because someone brings money to the program.
Reinbold believes the team is going to have to be on its game to match Servia's skills.
''With a new engine, new chassis and a revamped engineering department, we believe it is crucial to have a highly talented veteran driver to be able to develop these new components,'' Reinbold said. ''Oriol has always been a smart driver and has always put himself and his team in a position to win races. We are going to have to be well prepared to take advantage of his abilities and we look forward to the challenge.''
Servia heads to Indianapolis on Wednesday for his official seat fitting, but he won't get his first laps in the car until late this month at Sebring. But he's done his homework and thinks the Lotus engine will be reliable this year, which will be a key component in being competitive.
''If the engine is good, then all of a sudden we can be in a position to win races,'' Servia said. ''The thing that will be different this year is there will be DNFs because of engine issues for the first time in a long time. The car and engine that is more consistent will contend for the championship, and it's not such a crazy bet to think we'll be competitive.''
---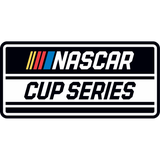 Get more from NASCAR Cup Series
Follow your favorites to get information about games, news and more
---