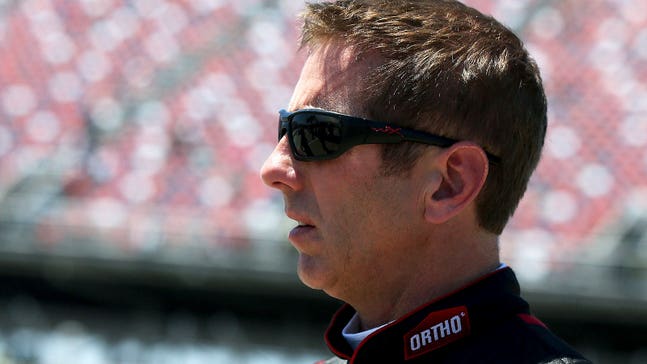 Roush Fenway Racing searching for answers as struggles continue
Published
May. 2, 2015 7:44 p.m. ET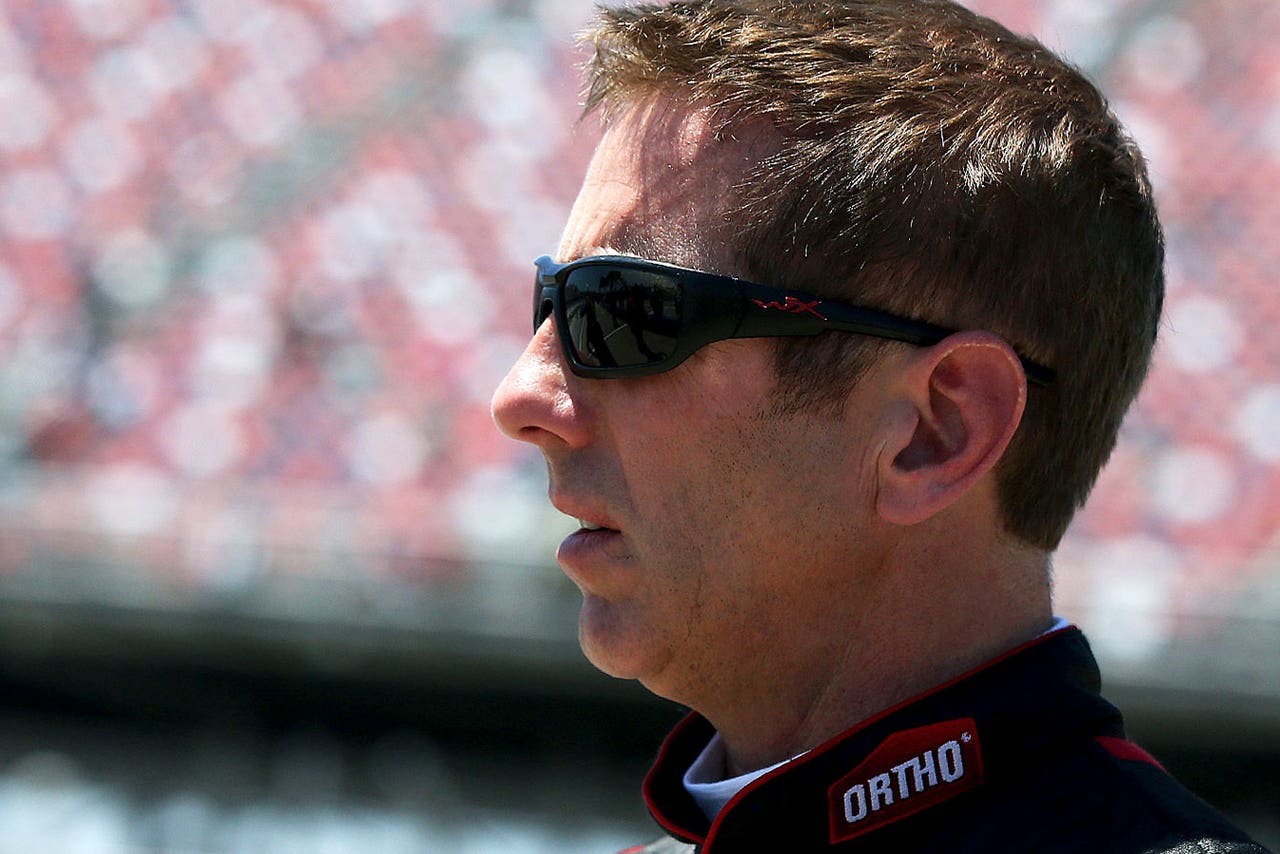 When Greg Biffle renewed his contract with Roush Fenway Racing, he made a commitment to the team amid a time of serious struggle.
Veteran driver Matt Kenseth had left the team for Joe Gibbs Racing and Carl Edwards followed suit after the 2014 season. But Biffle did not want to abandon ship and leave the organization he has been with his entire career.
He opted to stick with the team and try to turn the organization around.
Heading into the 2015 season, the Roush Fenway group was optimistic they had turned the corner and would be much more competitive.
During the offseason, the team discovered they had been building cars wrong and overhauled the process. Mark McArdle was brought in as the lead engineer and Kevin Kidd was hired as the Sprint Cup team manager.
Yet the struggles continue for the three-car team with Biffle, Ricky Stenhouse Jr. and Trevor Bayne.
Stenhouse is the only driver on the team with a top-five finish after nine races and Biffle is the only one to have led laps -- a total of eight. Biffle is the furthest up in the driver standings in 21st, while Stenhouse is 25th and Bayne 27th. 
Once a regular figure in the top 10, the team's struggles have not been easy to endure for Biffle. 
"It's the toughest thing I've ever done in my life," Biffle told FOXSports.com Saturday at Talladega Superspeedway. "I'm a guy that runs in the top five, top 10, leads lap here and there when you get the setup right, and we're just not there. It's frustrating. It's difficult.
"I'm such a competitive person, and it's really hard to strap in and pull the belts down when you qualified 32nd. It's hard to do," he said. "No one likes that, but the fact of the matter is that's where we're at. It's really hard. You work hard and you try and find some positives in it. We continue to work hard at the shop to close that gap."
Already behind the curve to the top organizations, RFR continues to search for answers while others continue to outperform them.
"With everything we do we think we make our cars better, but the problem is the competition is making their (cars) better too," Stenhouse said. "That's where this sport is tough. Just because Kevin Harvick has the fastest car every week doesn't mean they aren't working on it to make it even faster. So when you're behind and you get behind you have to put in so much more effort than anyone else."
Despite the work behind the scenes to close the gap, Biffle says the team does not really know what it will take to get that done.
"When you don't know what the problem is or you don't know where the speed is at, you can only predict. A prediction is either right or wrong, so you've got a 50-50 chance," Biffle said. "We didn't go in the wrong direction, we just didn't find all that we thought we found."
The team brought a new crop of cars to Texas Motor Speedway and was pleased with what it found, and is eager to get back to the intermediate tracks to get a better gauge on the changes.
"We saw some improvement at Texas on some different aero-balance changes," Biffle said. "We felt like we had an improvement at Texas, so we're going to continue moving in that direction. We have to wait until Kansas or Charlotte to give ourselves a grade. That's all we can do."
"I think our results as of late kind of have reflected our expectations," Stenhouse said. "I think our efforts are better and our cars are getting better. Richmond was still one of our old cars. We've only had the new cars for one race, and that was Texas. Going into Kansas we're looking forward to that. We've got some new stuff for Kansas."
While the Sprint Cup teams continue to struggle, the XFINITY Series cars continue to put up solid results, including a win at Daytona with Ryan Reed.
With the Sprint Cup Series cars now running more similar to the XFINITY Series cars with the current rules package, it might seem as if the two sides of the team could work together to rectify the issues. Biffle said it is not that simple.
"It's almost like comparing us to Team Penske or Front Row Motorsports or whatever, they're completely different," Biffle said when asked if the XFINITY team could help the Sprint Cup side of things. "There's really no alliance between the two -- and I think you see that with a lot of other organizations. They're not attached whatsoever. They're so different that we can't take anything from what they're doing."
Stenhouse pointed out that while a top-five or top-10 run in an XFINITY Series race might be good, it does not compare to the level of competition in the Sprint Cup Series. Yet he believes there could be some benefits of working more closely.
"I do think we can learn a lot from them and make our cars better. Just because we take what they have and put it in our cars doesn't mean it'll fix everything. We definitely can pick and choose what we can take from them. These cars are driving more and more similar to the XFINITY cars, so we'll be able to use it more often."
The good news for the Roush organization is the team is strong at Talladega Superspeedway and has an opportunity to score a win and qualify for the 16-driver Chase for the Sprint Cup.
Biffle said Sunday's race at Talladega is "absolutely" his best chance to score a victory and earn a spot in the Chase, and Stenhouse echoed his comments.
The pair led Friday's two practice sessions -- Stenhouse paced opening practice, while Biffle was fastest in final practice.
In addition, the team is refusing to quit amid the lengthy time of struggles. While it is discouraging for all involved, there is a resolve around the organization to keep working to close the gap.
"None of us has ever given up or are going to give up," Biffle said. "We just have to continue to work hard to find where those areas are. We think we've touched on it.
"People are disappointed we're not winning races yet and running in the top 10," he said. "But everybody still has a real positive outlook on what we have going."
---
---