NASCAR Cup Series
NASCAR Cup Series
Road courses now anyone's to win
Published
Jun. 18, 2012 1:00 a.m. ET

I am really looking forward to the road racing this weekend at Sonoma. The reason I like it is the unpredictability of what is going to happen.
For instance, in the last seven NASCAR Sprint Cup races at Sonoma, there have been seven different winners. Taking that a step further, most of those winners were not drivers we talked about as favorites leading up to the event.
I think that is a testament to how high the competition is these days in NASCAR. Everybody takes the two road courses – Sonoma and Watkins Glen International – pretty seriously. Look, they pay the exact same amount of points as they do for the Daytona 500 or any other race on the schedule.
While neither of these races is in the Chase, everyone realizes that a win at either or both road-course tracks can go quite a long way in determining who does or doesn't actually get into the 2012 NASCAR Chase for the Sprint Cup. That's why you have been seeing teams doing some road-course testing these last few weeks. And that is why some teams, like Kevin Harvick's, are going to test this week someplace in Colorado on the way to Sonoma.
For years and years and years, especially before the advent of the Chase format, you would simply try to have a decent day and try to get out of there without losing too much ground. This was also the era of the "ringers" where certain teams would hire road-course specialists for one or both of those races. It's simply not that way anymore.
We first went to Sonoma in 1989 and up through the 1990s, I could probably name you the four to six full-time NASCAR Sprint Cup drivers that had a legitimate shot at winning on a road course. That was then but now it's no different from going to any of the other tracks on the circuit. When the fans or the media ask me who I like on the road courses, heck, I will probably name the same guys I would have named at Pocono Raceway or Michigan International Speedway. Again, that's just how tough our competition is.
Road courses make it easy to get into trouble. Tempers boil over. It's where we tend to go back to the category of, "Boys, have at it." You can always count on having a handful of drivers mad at each other by the time the race is over. There always seems to be retaliation like we saw with Brian Vickers and Tony Stewart last year.
It's hard to pass at Sonoma. Sometimes the only way to pass is to root someone out of the way. When that happens, tempers start to flare and the tension starts ramping up. It really gets back to atmospheres like those at Martinsville Speedway and Bristol Motor Speedway where the word "payback" often gets used.
It's funny because we normally see a pretty calm race. Then when the crew chief tells the driver there are 10 ot 12 laps to go, then the action seems to ramp up about four levels. That's when the action really gets going with drivers getting into each other.
We all love going to Sonoma. The fans are awesome. The track is great. The area out there is so beautiful. I really like road courses because the drivers can really make a huge difference on how your day turns out. Naturally he has to have great equipment but the driver plays such a significant role in the outcome of that race.
The key is for teams to make good strategic calls. Road-course racing is hard on your equipment, so you want to go over everything with a fine-toothed comb to try and eliminate any parts failures.
The thing these crew chiefs will always be reminding their drivers of is "Asphalt is good. Dirt is bad. Dirt gets you in trouble."
---
---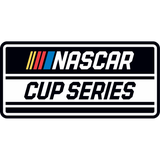 Get more from NASCAR Cup Series
Follow your favorites to get information about games, news and more
---