NASCAR Cup Series
NASCAR Cup Series
Rejuvenated Gordon gunning for a 5th Cup title
Published
Sep. 7, 2011 6:26 p.m. ET

Jeff Gordon never went away.
It only seemed that way.
Throughout the last decade, he was always behind the wheel of that familiar No. 24 Chevrolet, winning more races than most, perennially claiming a spot in the Chase for the championship. But the titles dried up, his domination of the sport ceded to a protege and teammate, no less.
''I've been trying to step it up for 10 years,'' Gordon said.
Well, looks who's in the thick of things again.
No one who watched Tuesday's rain-delayed race at Atlanta Motor Speedway - especially those last 10 laps - could deny this is a guy who's found his old spark at age 40, racing with all the nerve, skill and bravado of ... well, a young Jeff Gordon.
He went bumper to bumper with five-time defending champion Jimmie Johnson, the two of them pushing their cars to the limit and then some. They were sliding all over the track on worn-out tires, fishtailing this way and that as they struggled to keep their machines off the wall.
Johnson kept trying to put his car in front. Gordon just wouldn't let him past, taking the checkered flag for his third win of the season and 85th of his career. Only two others drivers - Richard Petty and David Pearson - have more.
Not bad company.
More important to Gordon is the way he feels now. Like he did in his prime, when he was the one everyone was chasing, not Johnson.
''This is the best we've been since I can remember,'' Gordon said.
Those three wins are not only more than he had the last three years combined. They've also given a huge boost to Gordon and his team, which knows it can run with anybody.
''This is why winning is big,'' Gordon said. ''It might only be worth a few more points, and it might only be one number there in the stats, but it is huge for the momentum and confidence in team building and heading into the Chase. You know, we had a strong season last year. But because we didn't win, it just kind of took the wind out of our sails. We were like, ''Gosh, we're good, but we're not great.' Right now, we're great.''
Don't underestimate the importance of his thrilling victory at Atlanta, where he went head-to-head with the sport's biggest star - heck, another of the greatest drivers in NASCAR history - and came out on top.
Clearly, Gordon has rediscovered that little edge he had during his first decade as a driver, the thing that separates a merely good driver from a great one. When the car is wobbling and shaking and feels like it could wreck at any moment, he won't back off if he's got a chance to win.
That wasn't always the case after Gordon won the last of his four titles in 2001. As one year without a championship led to another, some wondered if he'd gotten a little comfortable with his very full life, if getting married a second time and having children and throwing himself into charitable pursuits was affecting his performance on the track.
It's only natural. It happens to all the greats at some point.
But now, for whatever reason - and it's easy to point to new crew chief Alan Gustafson - Gordon has rekindled that inner fire.
Johnson was certainly impressed by what he saw in Atlanta while riding on Gordon's rear bumper.
''He may not have had the dominance that we'd seen before,'' Johnson said, ''but it's still Jeff Gordon. And it's so cool to race that hard with him. And even if I did come in second, it's OK. I'd much rather have won. But we left it all out there on the track. And he got it done.''
Gordon gives a lot of the credit to Gustafson, who joined the No. 24 team when Hendrick decided to shake things up for three of his teams after last season (Johnson and his crew chief, Chad Knaus, were excluded).
While Mark Martin is enduring a dismal final season at Hendrick and Earnhardt has gone through another winless year, Gordon flourished in his pairing with Gustafson.
''It's been a new relationship,'' Gordon said. ''And there's excitement that comes along with that and you can kind of start over. And that felt really good in a way because I saw the excitement in the guys' eyes in the shop when I walked in there the first couple of times.''
With each win, the confidence only grows.
''It's not about me just deciding one day I'm going to step it up or not step it up,'' Gordon said. ''I've got to do my job and they've got to do their job and we've got to come together and build chemistry and connect and just be on the same page when it comes to running races. And that's what I love about this group, Alan and these guys.''
Gustafson has focused on improving Gordon's performance at high-banked, mile-and-a-half tracks such as Atlanta. Nearly identical circuits in Texas and Charlotte are part of the Chase, and they've not been Gordon's strong suit.
''This is one of the tracks we felt like to be an elite team and contend to win the championship, we'll have to do well,'' Gustafson said.
To Gordon, the future looks so bright, no matter where he's racing.
Just like it did a decade ago.
''The way things are going, the way the team has rejuvenated me and the confidence they have in me and the confidence I have in what I'm doing now,'' he said, ''anything is possible.''
---
Follow Paul Newberry on Twitter at www.twitter.com/pnewberry1963
---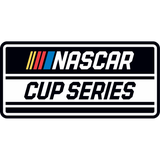 Get more from NASCAR Cup Series
Follow your favorites to get information about games, news and more
---