Red Bull benefits from added experience
BY foxsports • February 10, 2011
It's time for results at Red Bull Racing.
With Red Bull's Formula One counterpart winning the 2010 championship in its sixth season, the heat is on for Dietrich Mateschitz's stock-car entity.
Red Bull Racing's foray into NASCAR began with a shaky start in 2007. Thrusting rookie AJ Allmendinger into an unproven program was evidence of the organization's mismanagement from the get-go. Even Brian Vickers, who boasted a Nationwide Series title and three years of Sprint Cup experience, failed to qualify for 13 races. Replacing Allmendinger with another inexperienced stock-car driver, Scott Speed, in 2008 sent the No. 84 back to scratch again.
Certainly, 2011 will be a fresh start for RBR. After experiencing a second major setback when Vickers was sidelined with blood clots last May, an incident followed by a revolving door of replacements, the company was restructured in September with general manager/VP Jay Frye concentrating on the administrative side of the business and technical director John Probst overseeing manufacturing.
Since Probst signed on as the organization's 27th employee in April 2006, he's seen Red Bull "come a long way."
"We started without tiles on the floor and making lists for what tools we needed," Probst said. "We saw the progression of the team in 2009 where we sat on six poles, won a race and made the Chase. Then (in) 2010, things didn't go the way we wanted. We had a driver get sick, and (the) performance of our cars wasn't what we expected. We lived through a cycle there, we started off bad, got better and then last year was a bit of a down year.
"Now the seven-post runs. We're tweaking a Daytona map that we just made in December. Some might say, 'Why even bother doing a seven-post map for Daytona, it's so smooth now?' But that's the level of detail we chase now. We're not worried about the color of tile for the floor, or how many wrenches are in the tool box. We're now talking about 'Is the roughness right for our simulation at Daytona?' The things that we worry about now are a lot smaller. We have high expectations and look forward to starting the season."
And with Kasey Kahne coming on board, Red Bull Racing has its best opportunity to date to be a weekly contender — if only for a year until the No. 5 ride opens for Kahne at Hendrick Motorsports.
"It's different than some situations — or than most situations — but it's what we have," Kahne said of his one-year tenure with the team. "Red Bull was really excited about it. I was really excited about it. It's going to be just fine.
"One year; we'll do all we can to do it right and have a great season and go from there."
Kahne joined Red Bull with five races remaining in 2010 to get a head start on 2011. His crew chief of five years, Kenny Francis, and the nucleus of the Richard Petty Motorsports No. 9 team followed him to Red Bull in the offseason. Francis said the biggest challenge he's faced so far is acclimating to Red Bull's simulation programs. But he's been pleased with the cars.
Kahne shared that sentiment after tests at Walt Disney World Speedway and Daytona International Speedway. After knee surgery last November, the 30-year-old Kahne was happy just to get back behind the wheel of a race car. He says that despite his one-year deal with Red Bull, he won't change the way he approaches racing.
"I always want to make the Chase," Kahne said. "You have to make the Chase. That's what everybody is here for. You have to win races. That's why we do it is to win. That's why we drive and race. And the only way to do that is to be consistent in this sport, and that's something where I feel like I've failed over the years.
"I've had years where I haven't been very consistent, I've had years where we've been a lot better and that's something that I need to get a lot better at. To me, if I want to win races and make the Chase, I need to be consistent. That's something I need to do this year, I need to do next year and on and on. That's the only way to make it happen in NASCAR."
Kahne's addition gives Red Bull two things the company has lacked since its inception. First, a baseline with an established team to gauge performance from and, second, a catalyst for Vickers to compete against.
After three full seasons at Hendrick followed by an unpredictable run with Red Bull, Vickers has just two career wins in 219 starts. Before he was sidelined after 11 races last year, Vickers sat 20th in the points standings after back-to-back wrecks at Texas Motor Speedway and Talladega Superspeedway.
Vickers agrees that Kahne's "experience level is going to bring a lot to the table."
"I'm not going to get into whether or not he's a better, more successful, less successful driver — that really doesn't matter," Vickers said. "The point is that Scott (Speed) brought his own talents, but he didn't have experience. You can't just make that, you can't just create that. It just takes time, and that's something Kasey does have.
"Kasey has experience and depth in the sport. I can lean on him, he can lean on me. When he starts talking about something he's tried at a particular track or a car setup or something that's bothering him in the car — he has the experience to back it up. That's something that we haven't had at Red Bull.
"No fault to AJ or Scott or to any of the guys that drove my car last year. Kasey has a depth and experience that they didn't, and I think that's going to help Red Bull. It's going to help the whole organization grow and grow stronger and better."
Despite undergoing heart surgery last season, Vickers is currently "under no restrictions" from his doctors. Vickers believes he's in "the best shape" he's ever been in and works out religiously. At 27, he feels fortunate to continue with his life's passion: driving stock cars.
For Vickers, 2011 will be a second chance.
"I love racing, I love what I do," Vickers said. "I've been very fortunate to do it for a long time. No matter how much you love something, it's human nature to lose sight of that sometimes and to get tired of things and grow old of things.
"Being able to step back and lose what you love most really makes you appreciate it. I think that's going to show up on the racetrack, in my driving, my determination and my focus in a lot of things."
---
---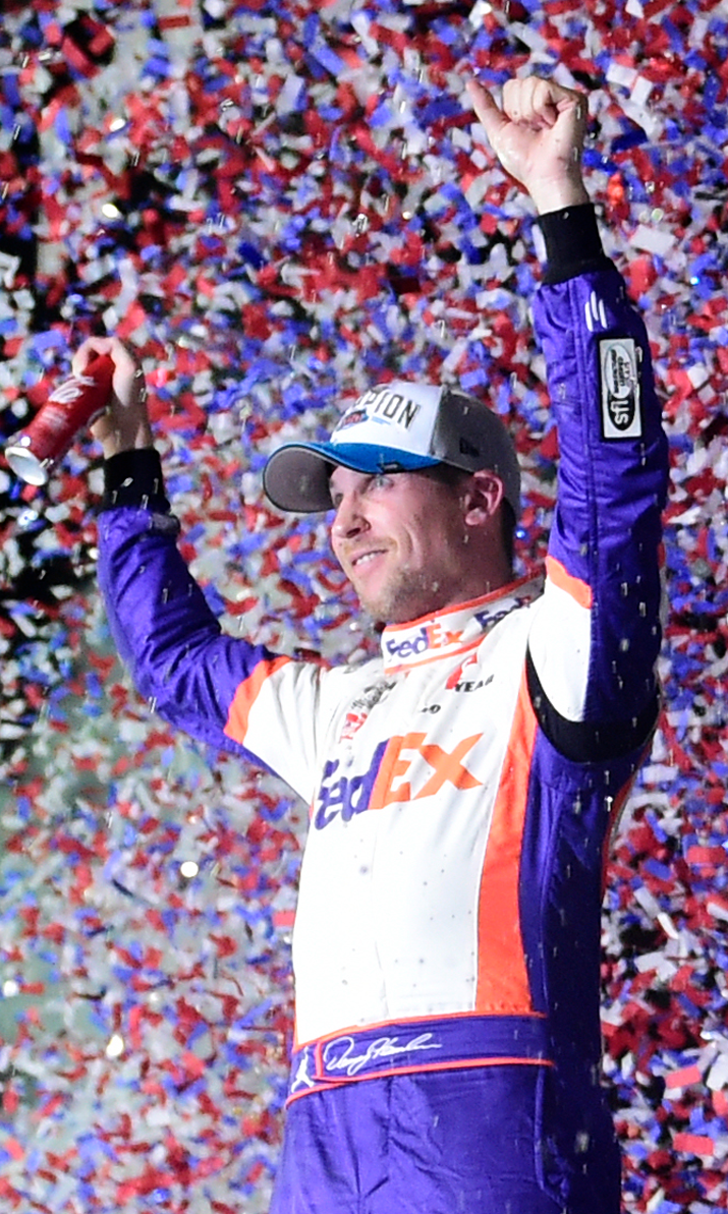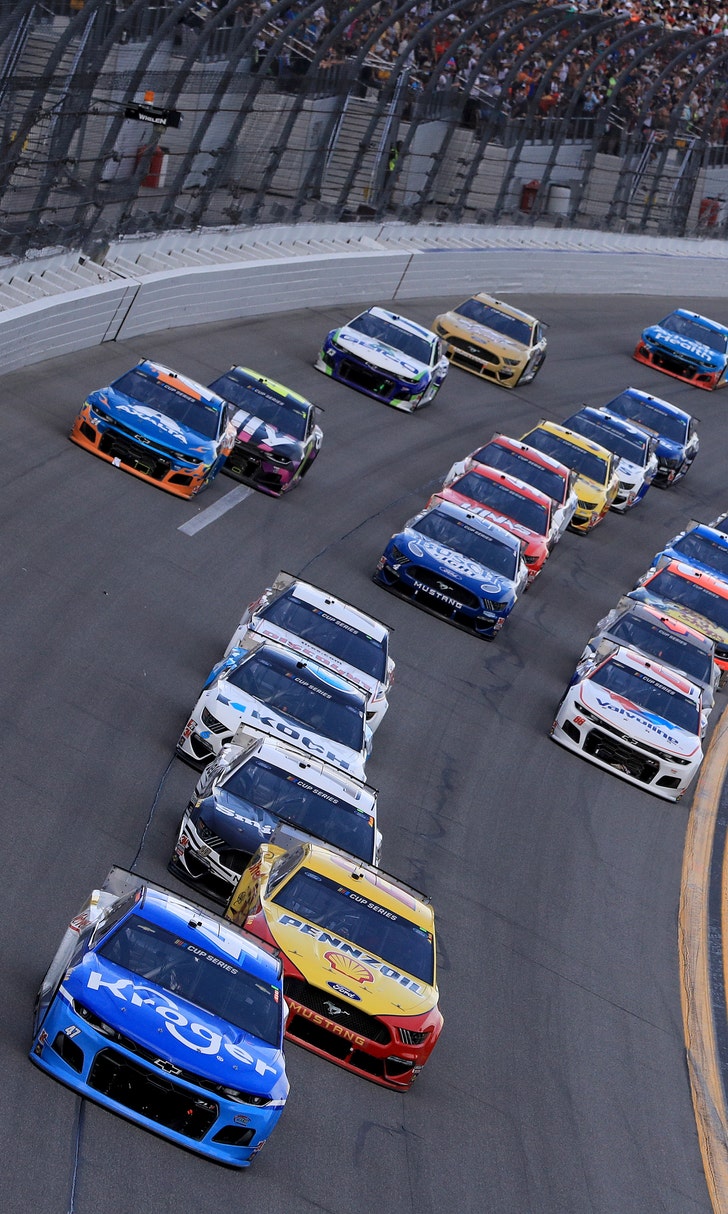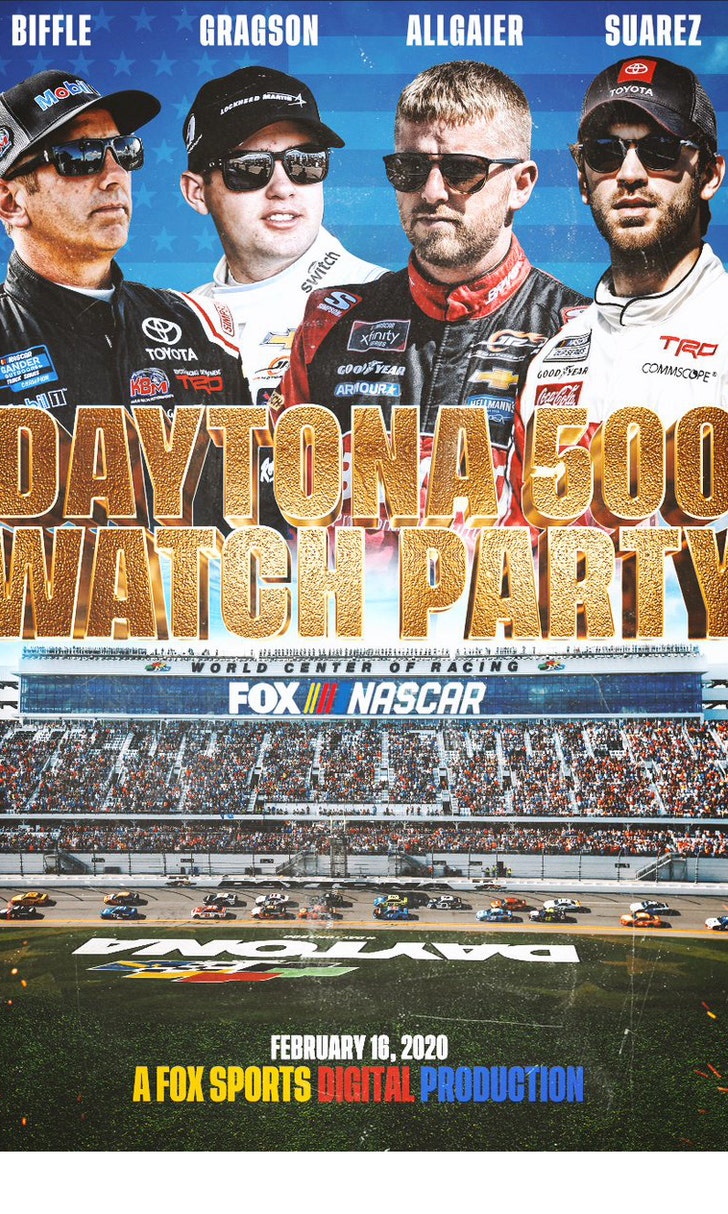 The Daytona 500 Watch Party!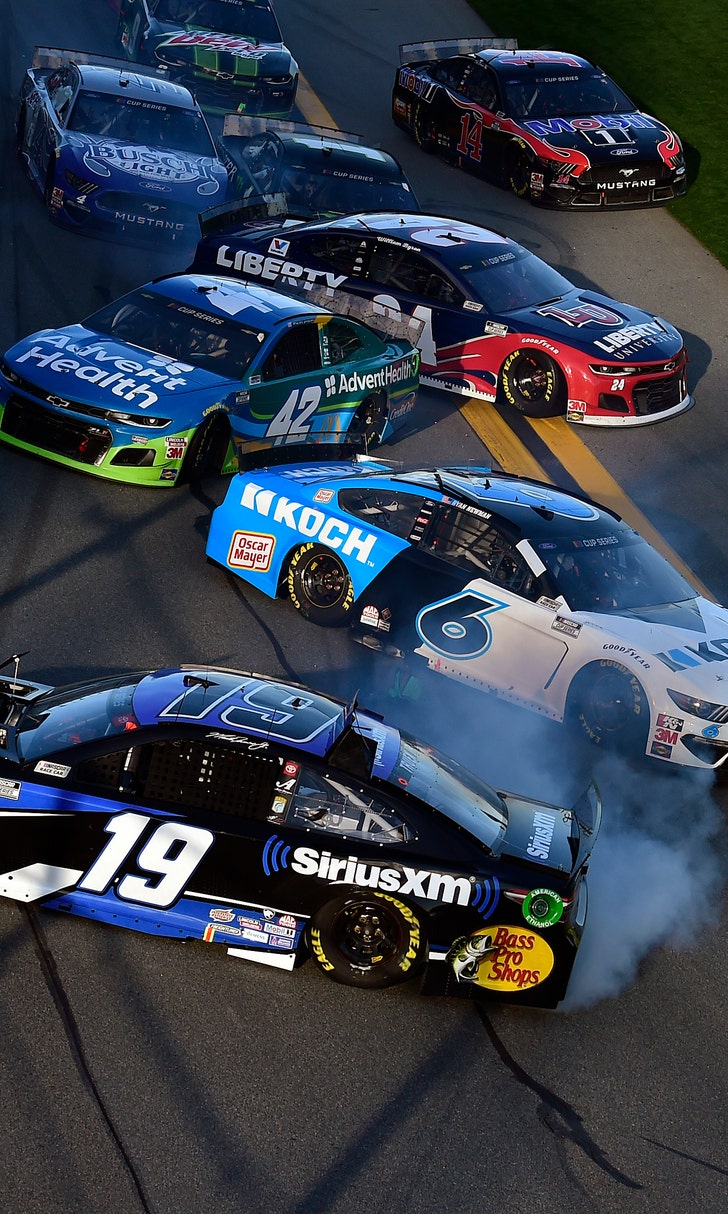 The Numbers Game At Daytona