RCR will have to wait until next year
BY Larry McReynolds • November 6, 2009
Obviously it appears that the championship chase is all but done for 2009. I hate to conclude that with three races to go — especially when one of them is a very tough 500-miler this weekend at Texas. That place has a history of being very hard on engines.

All it would take would be a blown engine early in the race by the No. 48 team and then a flat tire at Phoenix and then we have us a horse race going into Homestead. Now to be honest, I don't anticipate that. But it's going to take something like that to bring Jimmie back down to the rest of the competition. You simply aren't going to beat him head to head.



Fallout from 'Dega

What a mess: NASCAR adds rules, but there's still big crashes at 'Dega. It's time to let the racers race.


---

Survival mode: Oh by the way, Jamie McMurray endured the madness Sunday to snap an 86-race losing streak.


---

Flippin' out: Tune out from Talladega after a boring start? You missed a wild finish. Check out the best images.


---
Read more from DW





But if you look past that, what I do like is that we have a lot of battles going on. You have Jeff Gordon, Mark Martin and Juan Pablo Montoya separated by a very small amount of points. While Juan Pablo is never one to ever be satisfied with finishing second in anything, that team stands a very good chance of finishing in second place in its first-ever Chase.

Now sure I know they are a two-car team, but let's face it, Earnhardt-Ganassi going up against Hendrick Motorsports is nothing short of David going up against Goliath. For those guys to possibly finish second in the points would be a phenomenal feat. I feel they could very well beat that No. 5 and No. 24. So that's one of the things I am going to watch closely these next three weeks.

We've already seen changes at the No. 18 and at the No. 12. As I said last week, this is the time when you want to get things in place and moving in the right direction before you have to go to Daytona next February. It's even more important these days with Daytona testing having been eliminated. I think we are just beginning to see the start of more changes to come.

Look at the No. 44 team. They are going to run a Ford in the final three races instead of a Dodge. It gives them a head start as they make the switch to Fords full time in 2010. Add in Richard Childress, who has gotten crew chief Todd Berrier already hooked up with Jeff Burton for the final few races of the year. How ironic was it that in their first race together, Jeff and Todd finished fifth, ending a 13-race steak of Jeff ending outside the top 13. Like I said, if you have changes in the works for 2010, now is exactly the time to be making them.

One of the other stories to follow is Richard Childress Racing. Other than Earnhardt-Ganassi, they are the only other major organization in NASCAR Sprint Cup racing that hasn't won a race in 2009. While their performances are picking up, I still don't think they are ready to go to Victory Lane yet.

That being said, I never suspected Jamie McMurray to be ready to win a race this year. Just look at the statistics, they hadn't even had a top five finish but there they were celebrating in Victory Lane Sunday at Talladega.

Sticking with Jamie, the big question is where will he end up next year? Even though Jamie is vocal that he has a lot of irons in the fire, there still isn't anything done yet. What's going to happen to the No. 26 team? What's going to happen to crew chief Donnie Wingo?


downlevel descriptionThis video requires the Adobe Flash Player. Download a free version of the player.


If you look over at the Roush-Fenway and Yates camps, I think they are looking to get more time with this new Ford motor. They know that will be the engine they will be running next season so they are experimenting with it now.

Going back to RCR, are they going to be able to find a sponsor for the No. 07 and even if they do, will Casey Mears be the driver? Here's another one for you. Is the announced merger between Richard Petty Motorsports and Yates Racing 100 percent going to happen? You would think with RPM changing over to Fords next year that the merger will happen, but let's face it, it hasn't yet and it's been awhile since the announcement.

Like any sport or any business, you can pick it apart. Pick any major league sport and if you dig deep enough you can find issues that need to be corrected and addressed. There simply isn't any perfect world out there. NASCAR is no different.

But at the end of the day, NASCAR is still to me one of the most awesome sports out there. We've had 33 races so far this year. With Jamie winning at Talladega, he became the 14th different winner in 2009. I have been in this sport now for 30 years and I know NASCAR has never quit working on what I call the Big 3.

First and foremost it is the safety of our sport and that encompasses the drivers, the crews and the fans. I think they have proven that year in and year out. They also never quit looking at the competition side of our sport. Their goal is to put on the best show as they can at each event. Plus they never quit looking at the cost of the sport.

I think they have shown they continue to address that and rightly so. With the economy where it is today, that obviously is a huge concern for the folks running NASCAR. I still believe in this sport. I have been blessed to make a good living in it for 30 years and, God willing, I will continue to make a living at it for 30 more years.

With the start of the 2010 season, I am excited with the NASCAR on FOX team starting its 10th season. This will be FOX's seventh Daytona 500. Our sport is second only to the NFL. Do we have a perfect world? Oh heck no, but show me a sport that does. Trust me, you can't. Despite all the turmoil right now, we continue to put 100,000 people in the stands each week. Show me another sport that wouldn't love to be able to say that.

We all know we have work to do. If we would ever get to a point where we think we have a perfect world and don't have to work quite as hard, boy are we in trouble. I know for a fact that NASCAR realizes we don't have a perfect world and everyone there is working as hard as they can to make it better across the board.
---
---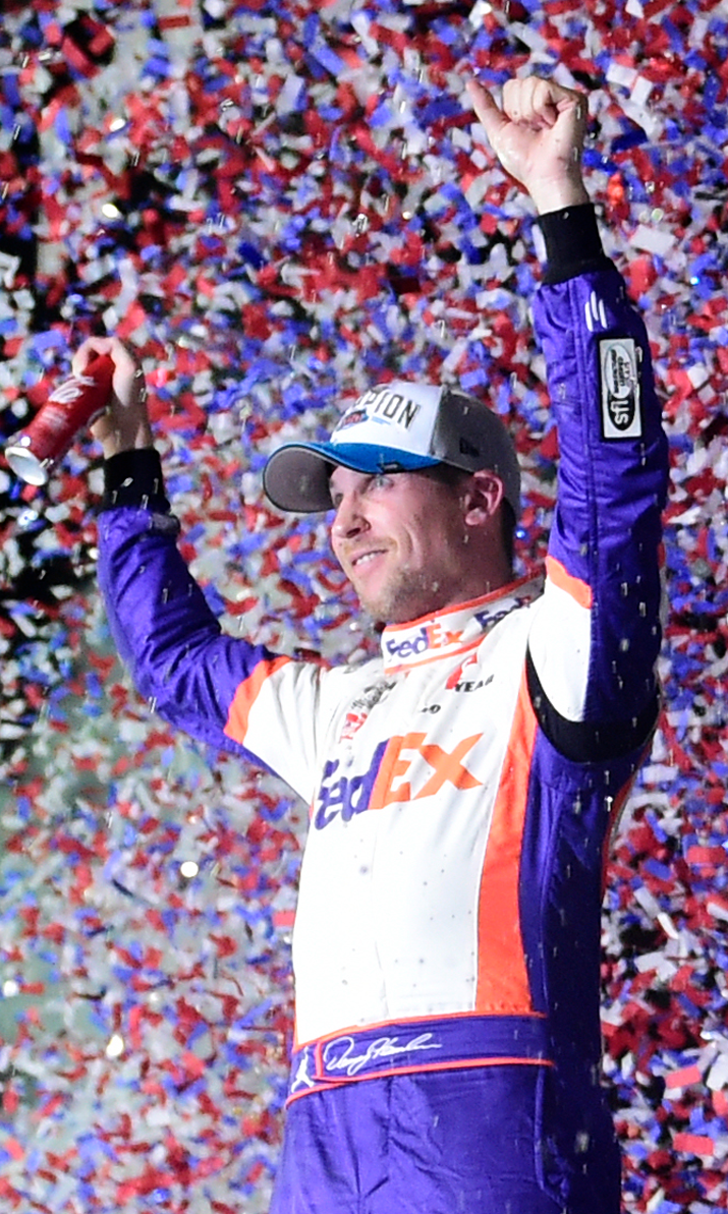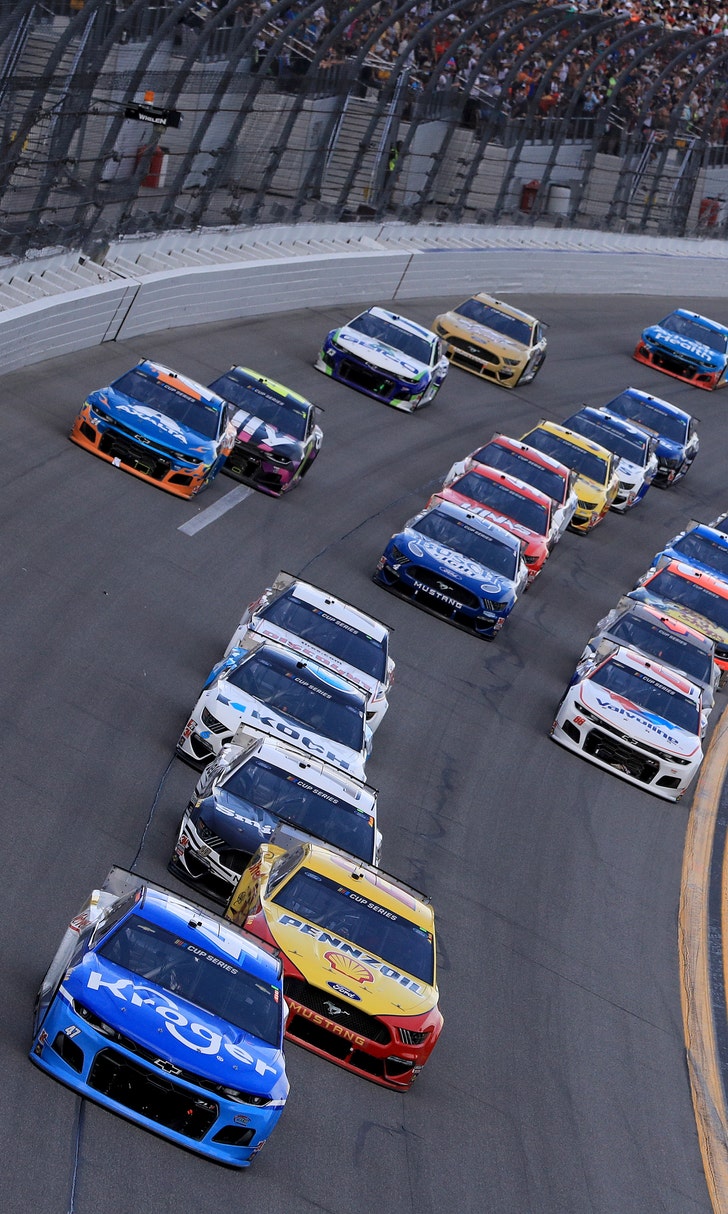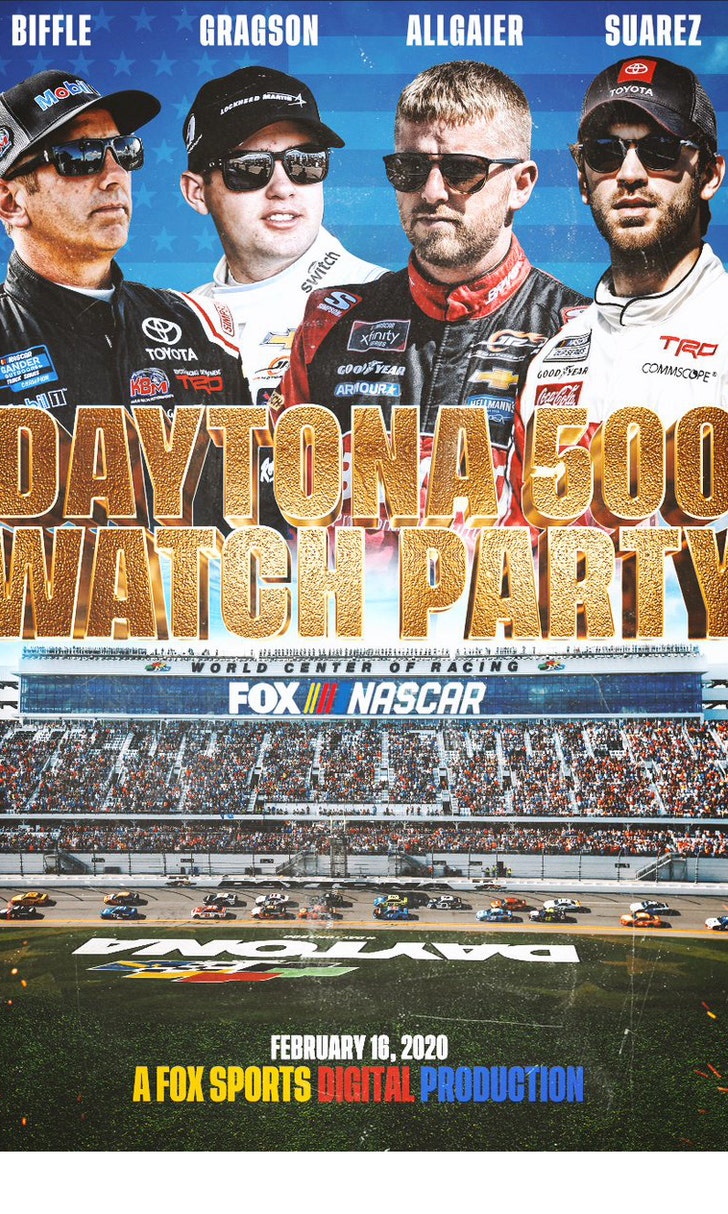 The Daytona 500 Watch Party!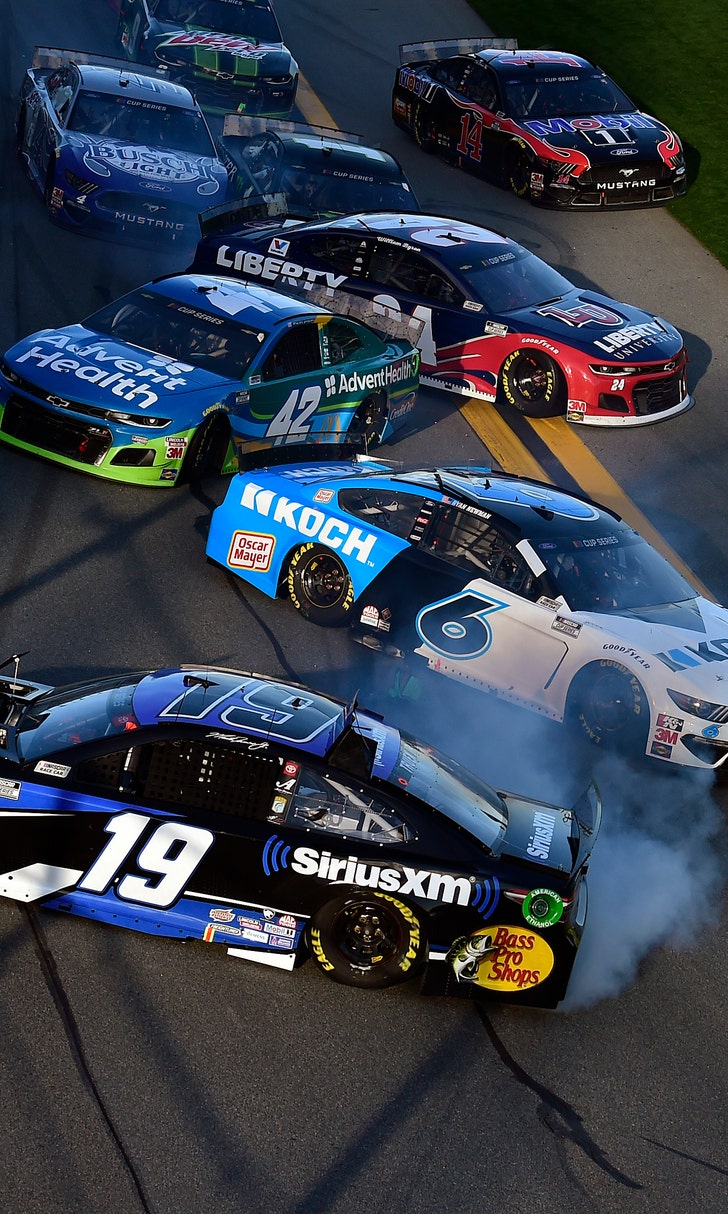 The Numbers Game At Daytona