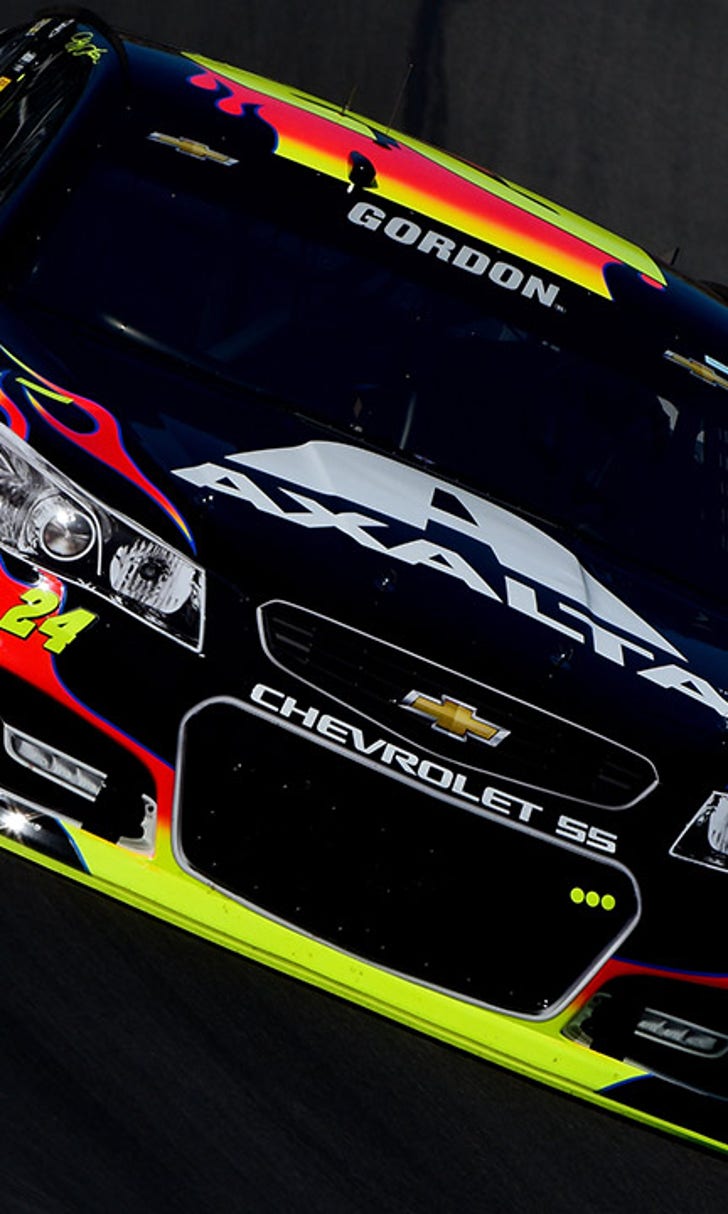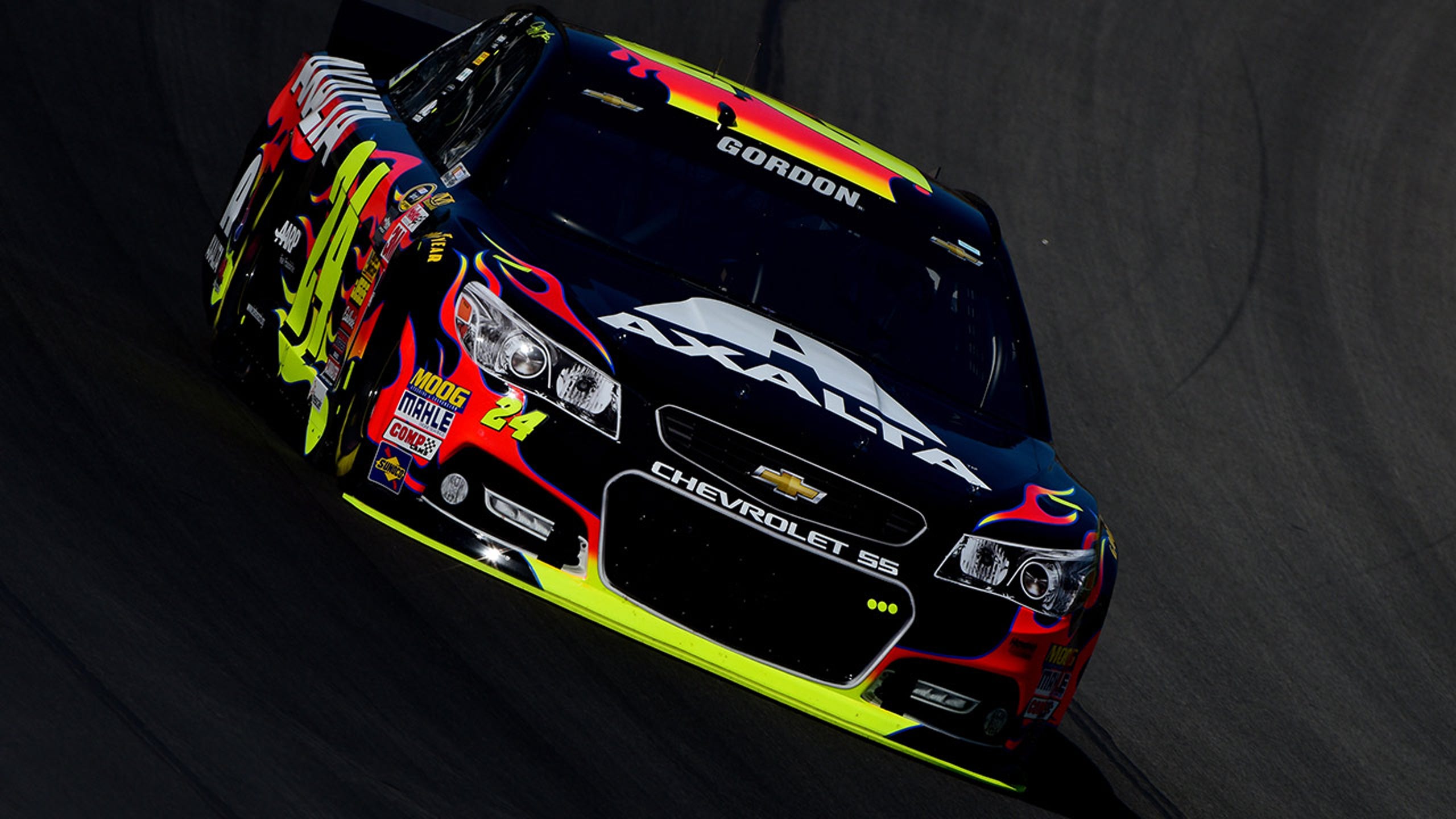 Pure speed: Gordon captures pole for Sprint Cup race at Michigan
BY foxsports • August 15, 2014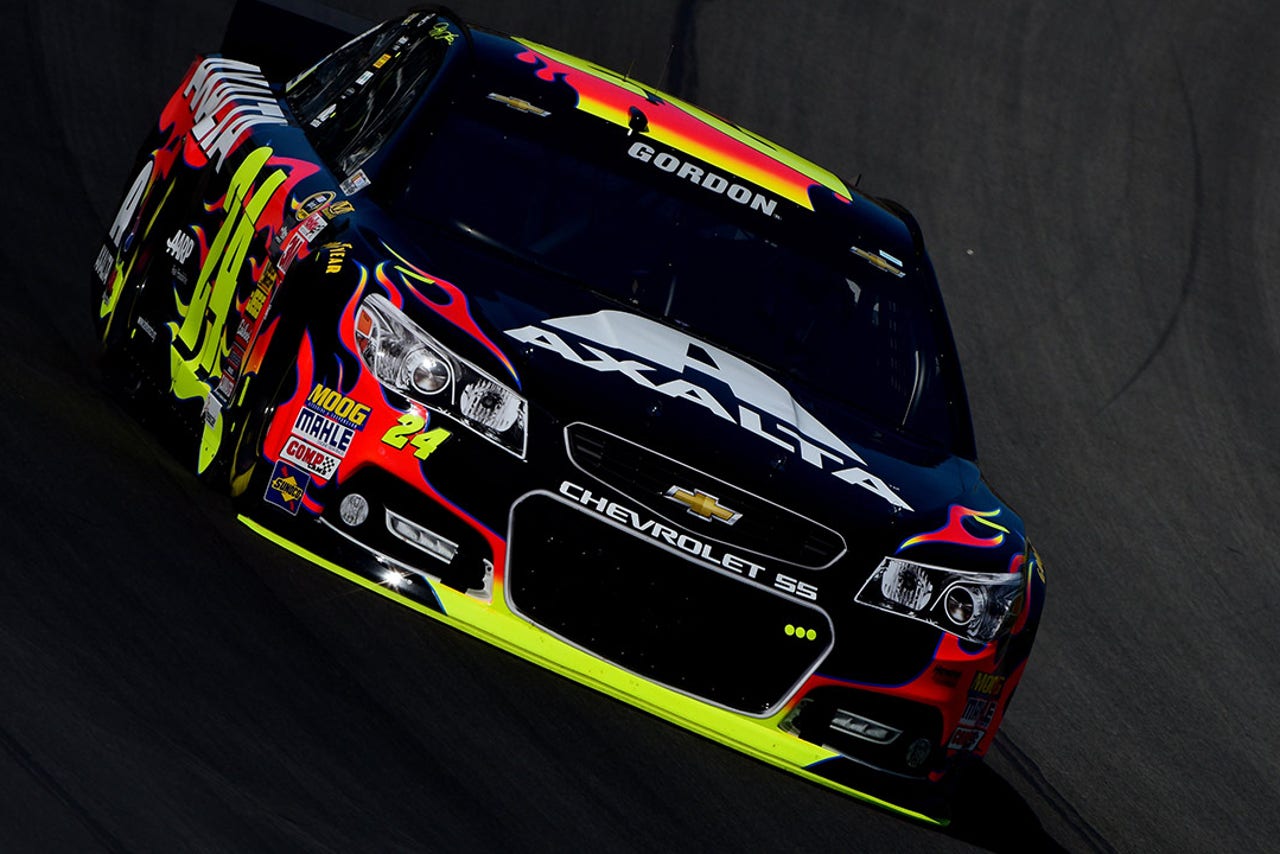 The speeds were certainly up Friday at Michigan International Speedway, as the previous track record was shattered multiple times throughout the three rounds of qualifying for Sunday's Pure Michigan 400. 
In the end, it was Jeff Gordon that topped the speed charts with a lap of 206.558 mph to score his second pole in two weeks. 
"I knew that we were really strong here the last time we were here and what our team is doing right now it's just phenomenal how they continue to improve race cars and just the whole effort," said Gordon. "I'm just so proud of them. You don't go around this place like that, that fast without a really good race car.
"Thanks to Axalta, Drive To End Hunger, Pepsi, Chevrolet, everybody that made this possible. I'm so excited about the way our race team is performing right now."
Gordon topped Joey Logano, Carl Edwards, Brian Vickers, Brad Keselowski, Kevin Harvick, Paul Menard, Austin Dillon, Jamie McMurray, Ricky Stenhouse Jr., Greg Biffle and Ryan Newman. 
For Logano, it was his seventh front row start of the year. Missing out on the pole, Logano said despite the high speeds, drivers actually get used to going well over 200 mph. 
"You get used to it," he said. "When things go bad, that's when you feel like you're going really, really fast, because you don't slow down when you're going 215 (mph), I don't know how fast we're going, but it's fast. You actually get used to it. It's such a smooth race track and if your car drives as good as mine did here today, you get used to that."
Earlier in the day, Edwards said his practice speed of 204.111 mph was the fastest he had gone in a racecar. Just hours later in qualifying he went two mile per hour faster with a lap of 206.115 mph. 
"It's difficult to describe it. It's fast," Edwards said of the high speeds. "I wish you guys could ride around in the car with me, it's just screaming. If I had to do it over again, I think I could do better, but I'm sure everybody could say that.
"There's so much speed out there you have to do everything perfectly, and we almost did. We almost had a shot at the pole there. We did have a shot at the pole. It's like Jimmy Fennig (crew chief) said, 'It's nice to be disappointed in third.' I think we were 23rd last time we were here."
In all, the top three cars broke the 206 mph barrier, while 32 of the 43 cars posted a lap over 200 mph. The previous track record was broken multiple times by Logano, Edwards, Harvick, with the new mark set by Gordon. This is the 17th track record set in qualifying this year. The previous track record was 204.557 mph, set by Harvick in June. 
Logano was the first to break the old track record early in the first round of qualifying, putting down a lap at 204.866 mph. The Team Penske driver's lap did not last, however, as Edwards posted a lap of 205.199 mph just moments later in the opening round.
Among those that did not advance past the first round included Dale Earnhardt Jr., Tony Stewart's stand-in Jeff Burton, and Jimmie Johnson. 
"The car's pretty good," Earnhardt Jr. said. "The second run there we expected to go out and actually run quite a bit quicker, and just didn't have any rear grip. Just really sliding around in the back, just giving up a fast lap."
Johnson, who struggled with vibrations throughout Friday's opening practice session, was unable to fix the issue prior to knockout qualifying and will start 30th in Sunday's race. 
In the second round of qualifying, the speeds continued to pick up from the first round with Logano, Harvick, and Gordon all breaking the record set by Edwards in the opening round.
Despite showing speed in practice and the opening round, rookie Kyle Larson missed out on advancing to the final round and will start Sunday's race from the 13th spot. 
All three Joe Gibbs Racing cars failed to advance to the final round, with Matt Kenseth starting 18th, Denny Hamlin in 21st, and Kyle Busch in 24th.
With 43 cars entered this weekend, all drivers made the field for Sunday's Pure Michigan 400. 
---
---